Teni The Entertainer: New Levels
A few years ago, we [Nigerians] were introduced to a new sonorous and musical artiste with a tomboyish charm that audiences fell in love with almost instantly. Teni the entertainer released her debut single "Amen" while signed to Shizzi's Magic Fingers Records but left the record label shortly after and signed with Dr. Dolor Entertainment in 2017.
She began to gain acclaim after releasing the single "Fargin" in September 2017 and made her breakthrough after releasing the hit singles "Case" and "Uyo Meyo". Her feel good tune "Askamaya" was ranked 15th on MTV Base's year-end list of the Top 20 Hottest Naija Tracks of 2018.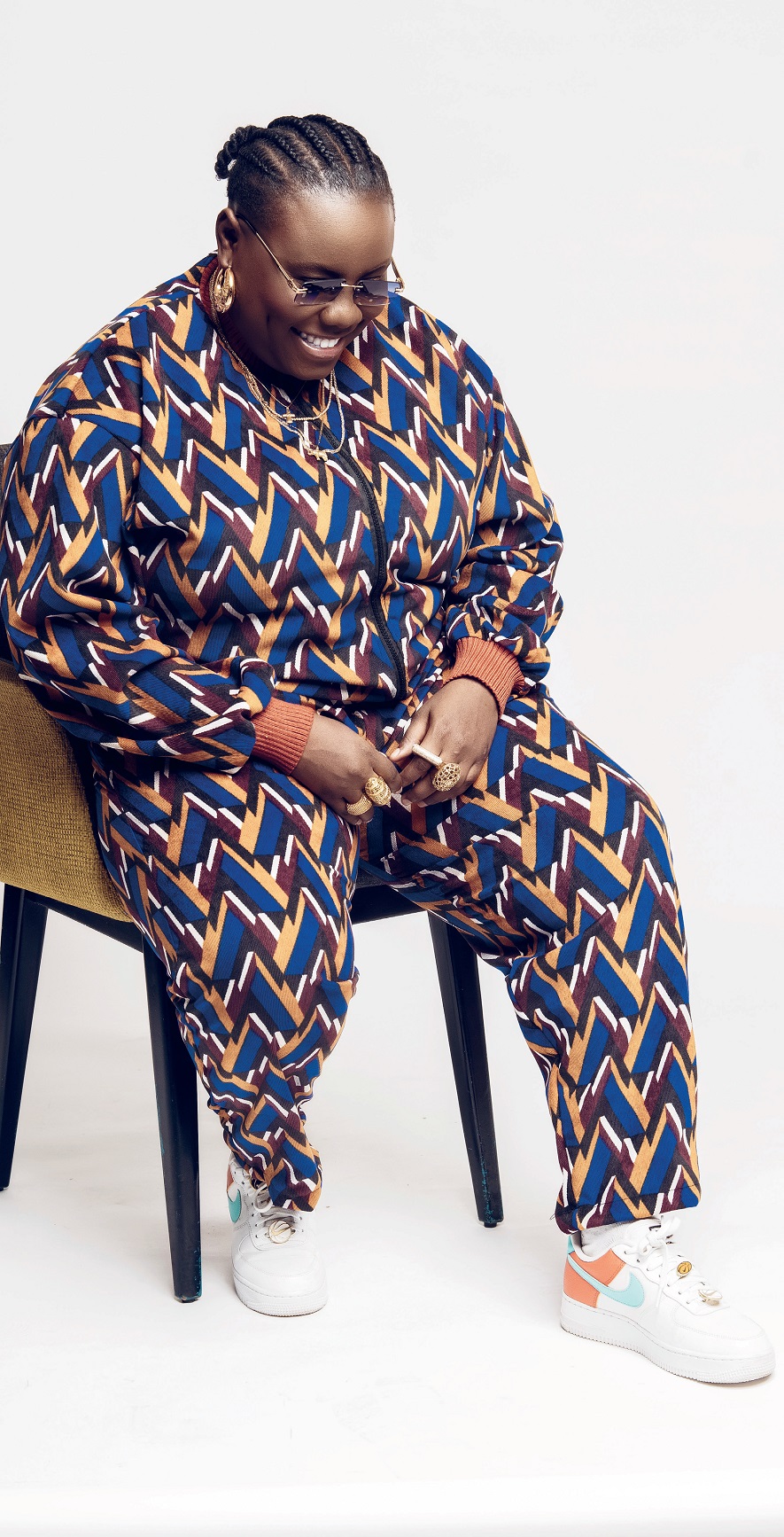 Her gender-bending style and adorable antics as well as obvious talent are a few reasons why Teniola Apata lives rent-free in the hearts and minds of her fans. Teni won the 'Rookie of the Year' at the 2018 Headies Awards, and 'Most Promising Act to Watch' at the 2018 Nigeria Entertainment Awards. She also won Best New Artist at the 2018 Soundcity MVP Awards Festival solidifying her position in the Nigerian music industry.
As the 9th out of 10 children which includes her superstar sister-singer/songwriter Niniola, Teni has more or less been the baby of the house and so her jolly, fun-loving character isn't an act but just a projection of who she is. Unbeknownst to many, as a child, she and her siblings were not allowed to go out much thereby amusing themselves along the house corridors, singing on top of their voices. It's not a stretch of imagination to believe this is where the knack for music developed. One can only imagine the forgotten songs, numerous melodies and unrecorded hits that must have filled the Apata household.
Ahead of the release of her first-ever album, she speaks to Downtown's Chisom Njoku about her early life, musical inspiration and appreciation for love and life.
How would you describe Teni The Entertainer to someone who's never heard of her? Teni is just a girl living her dreams, doing what she loves: making music. I love food and video games and I'm a home-body.
What was your childhood like?
It was great. I'm part of a large family and my father was rarely around so our mothers always made sure that we had what we needed, took care of my siblings and I and raised us with core values. There was always music around us and my siblings and I would always take advantage of that to learn how to sing.
When did you realize you were musically talented and how did it feel growing up with another musically inclined sibling?
I started out as a drummer in my school band and I used to perform for very important personalities from Governors to even the President. It was such a great feeling! I think it was then that I realized I had something special and so I began to explore it. My sister Niniola was the songstress of the family and I looked up to her a lot. I enjoyed all the music she made and to tell the truth, she basically taught me how to sing, hit the right notes and connect with the messages that I pass across in my music.
What's your earliest memory of making music?
Oh that's easy! That was when I was with my family, my siblings. There was always something we were vibing to and slowly it took me over. I think music has always been an intrinsic part of me and I'm glad I tapped into it. For me, making music is the most natural thing in the world to do.
What was your biggest motivating factor to pursue music as a full-time career?
So there is a funny story to this. I used to be an event host while I was in the US at University and there was a particular event I was contracted to host. At the event, I did all I could to get the crowd in a jovial mood with some comedy; nothing seemed to work, I couldn't connect with the audience. So, in a bid to salvage the situation and collect the balance of my fee(laughs), I dared to sing. Omo! The crowd reaction was outstanding! I can never forget the applause…it's etched in my memory forever and it's not one I'll ever forget. At that precise moment, I knew music was my calling.
How does it feel to be challenging beauty standards set for female entertainers?
Honestly? I'm just being myself. There is nothing like being original and being real. I love myself, I love how I look and I am definitely comfortable in my body. If that is challenging the status quo, then that is what I'm doing.
You are widely known for making short funny videos on social media where you tease those looking for love. Is that the reality for you or are you privately 'boo'd' up?
Lol! Let's just say I love love. Love is the reason to live, it's that spectacular indescribable deep euphoric feeling that you get towards someone, a project that you're doing or anything else. Who doesn't love love and who doesn't desire to be loved? Love is beautiful and it's a lovely thing to experience.
Can you recall at what exact moment you knew you had 'blown'?
I think it was when I returned to Nigeria from the USA weeks after releasing 'Askamaya'. I met custom officials at the airport who recognized me and immediately started singing the lyrics to the song. That was the A-ha moment for me when I knew this was it. This was me changing the game.
What inspires your sound as an artiste?
Everything. Seriously, everything. Inspiration comes to me in the strangest of ways, from unpredictable experiences; from family to friends and to my daily life in general. I think my creature antenna for inspiration is mad!
You're about to release your debut album 'WONDALAND', what can fans expect from the project? WONDALAND is a blend of a little bit of everything; from tunes to make you dance, to slow groovy relaxing sounds; WONDALAND is me reflecting and experiencing a wide range of emotions. There is something for everyone in this project, trust me.
What have been some of your biggest challenges in an otherwise male-dominated Industry?
Equal opportunities are what we keep fighting for and I hope we get there soon enough. It hasn't been an easy ride but I do what I do, I let my music speak and refuse to let gender impurity get in my way. As a female artiste, you have to work twice as hard if not more, than your male counterparts but if you're hardworking and keep pushing, everything will come together one fine day.
What/who would it take to make the perfect Teni song?
I'd say with a creative environment, a clear mind and just the right amount of inspiration, Teni can do wonders. What's a milestone you currently have your sights set on? There's no need to think too much about this; it's the Grammys!