Shows That Shaped Nigerian TV… And Their Theme Song Lyrics
Let's take a little journey back in time. You know, when life was a lot simpler and almost everyone was glued to their TVs, enjoying really good content on terrestrial stations. For the young ones, listen; there was a time before Africa Magic.
A time when the entire family would keep up with several soap operas showing on different TV stations and made mental notes of the programme schedule. For Gen-zers reading this, ask your dad what his 8 pm on Thursdays in the early 2000s was like—on our very beloved NTA. The simpler times before you could watch a whole season of your favourite show lying on your bed with no commercials or interruption thanks to streaming platforms like Netflix. The era when we would spend seven days drawing up permutations of what could happen while waiting for the next episode. To embrace the wave of nostalgia, here are eight TV shows that defined the early 2000s.
SUPER STORY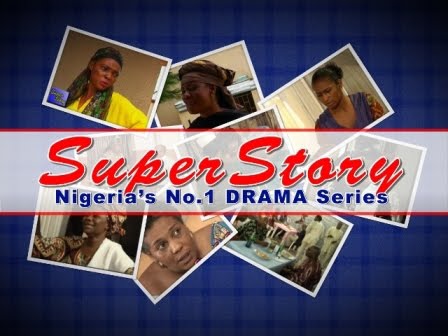 It is only appropriate to start with the most popular Nigerian TV show of all time.
Before Cardi B and Megan Thee Stallion started serving us content, there was a programme that kept our attention locked in. A Wale Adenuga production(WAP), Super Story. It is an entertaining and highly suspenseful anthology series with each season having a different storyline and direction from the previous. There was no dull moment with this power series; families would gather every Thursday night to catch the nationwide series on NTA.
Several elements made this show the most popular in the country, from the unforgettable theme song by the legendary Uwale Okoro, popularly known as Essence (no, not Big Wiz and Tems's hit song) to the proverbs at the end. The suspenseful nature of the series meant that viewers were glued to their seats and would usually time the equally interesting commercial breaks.
The first season of the show told the story of Suara and Toyin Tomato (played by the brilliant Sola Sobowale). The debut season was a hit that went on to influence the success of the following seasons.
Although there were reruns the next day, Friday, and the weekend, the worst thing that could happen to Nigerians back then was NEPA doing what they do best during crucial scenes in an episode—be a disappointment.
Whatever you do, always remember that 'we are all pencils in the hands of the creator.' This show taught us that.
Theme song lyrics
"It is a Super Story, a life of strife and sorrows, It is Super Story of Good food & houses
where the fish drown or even die of thirst, It is a Super Story, a life of Precious stones & Good Taste,
It is a Super Story, This is Super Story! This is Super Story!"
PAPA AJASCO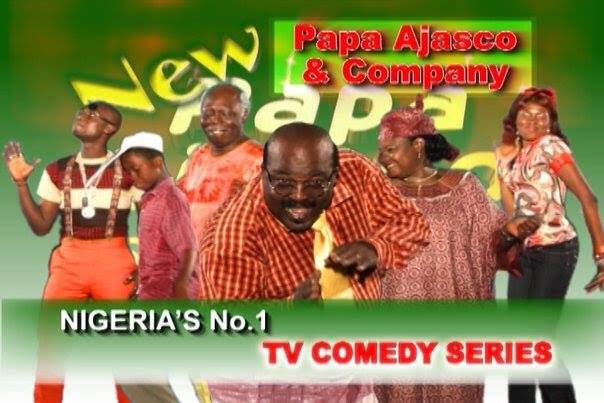 Another WAP, Papa Ajasco was the most popular comedy sitcom in Nigeria at the time. With often exaggerated storylines and also heavy on slapstick comedy, this show gave us healthy doses of laughter courtesy of its one-of-a-kind casting to fill immortalised characters such as Papa Ajasco, Mama Ajasco, Boy Alinco, Pa James, and Miss Pepeye.
Despite its chop and change at intervals of the show which required an almost completely different casting from the original ones, the show kept its relevance and entertained Nigeria for over 20 years, since 1996.
Wale Adenuga really owned TV as we knew it. Ojigbijigbi!
Theme song lyrics
"Papa Ajasco and company,
manufactured by Wale Adenuga
Production, Nigeria's number one,
humour merchant is the best medicine."
THE KKB SHOW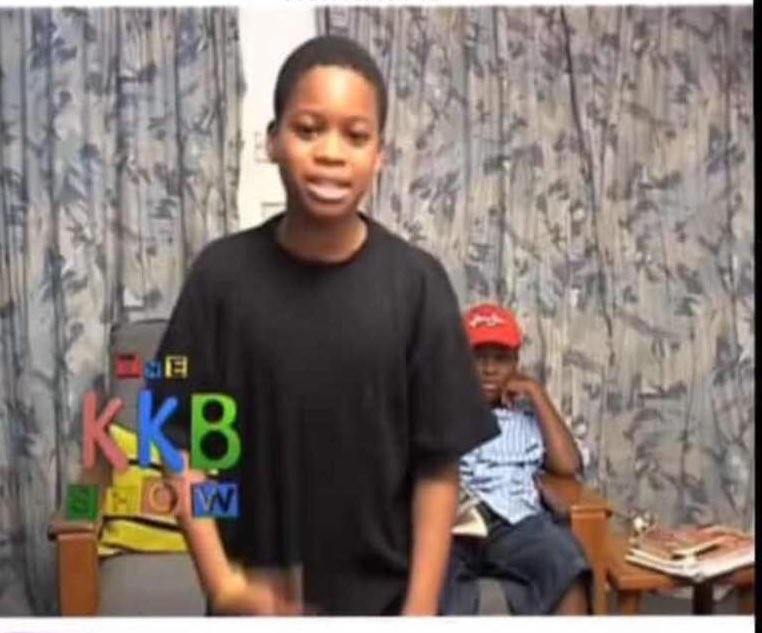 Saturday mornings were the most fun in a typical Nigerian household, thanks to the KKB show—it was a staple in our respective homes.
Aired on the Cadbury Breakfast show on STV, The KKB show—an acronym for 'Kids Know Better'—was a highly entertaining variety show by kids and for kids. It featured skits, short dramas, educative segments, and so on, all to entertain and teach children essential lessons about school, family, friendships, and social responsibility.
Due to the quality of acting on the show portrayed by immensely talented kids, everybody wanted to be on the show. It was the coolest gang you could be part of in the early 2000s as a kid.
In addition to the very unforgettable theme song, Akan Nelson's monologue – "You had the audacity to steal my meat. My personal meat!!" also lives rent-free in our heads.
Theme song lyrics
"Precious thoughts, precious love, precious gifts, that is what results. Make no mistakes, we are precious now, just as we were precious before.
KKB, that's the show for me, precious kids expressing special gifts. Kids know better, that's the KKB. Precious moments, that is all it will be. Come and tell me what it is right now, the KKB
show coming up right now. Can you feel the beat right now? Yes, I can feel it coming up right now. So all you KKB wannabes, get ready 'cos the KKB is up with heat. The show by kids and for all kids. Kids know better, that's the KKB."
EVERYDAY PEOPLE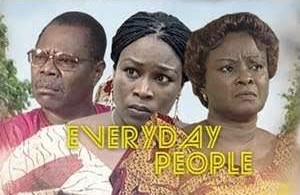 One of the greatest Nigerian TV shows of all time, Everyday People mirrored the daily lives of a middle-class family and their neighbours. And of course, it was very dramatic.
Not only did it have a solid storyline it also had one of the most memorable theme songs of all time. Produced by Tajudeen Adepetu, the drama series was starred top-notch entertainers in the film industry such as the late Sam Loco Efe, Norbert Young, Ignis Ekwe, Carol King, Seun Soremi, Desmond Elliot, Ejiro Okurame, Juliet Martin-Obazie, and several others.
With the late Sam Loco Efe particularly standing out for his comedy masterclass, Everyday People delivered a lot of humour, emotional moments, and life lessons.
Theme song lyrics
"I will put a smile on your face because I believe in you.
And I know you bring me joy for a brighter tomorrow.
Everyday People, that's you that's me"
TALES BY MOONLIGHT

Aimed at promoting African folklore, Tales by Moonlight was created by the Director of Programmes at NTA, Victoria Ezeokoli, to rival the widely popular USA kiddies show, Sesame Street.
The 30-minute epic hit show, initially presented by a lady, was later handled by Jimmy Solanke, and just like the other shows on this list, it featured one of the most popular theme songs in Nigeria—it was even sampled by popstar and one-time DOWNTOWN cover personality, Kizz Daniel on his song, No Do. The show went on to fizzle out in the 90s and although it made a comeback in the 2000s, its impact on pop culture began to dwindle significantly.
KAMSONS AND NEIGHBOUR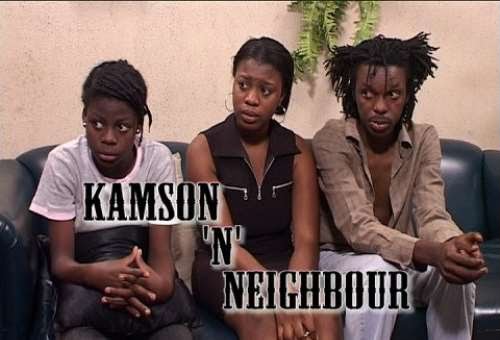 Produced by Rockview productions and directed by Tunji Bamishigbin, Kamsons and Neighbour was centred around the Kamsons, a family of five, and their relationship with their neighbour, the Ibekwes.
This show aired for over 10 years and it kept Nigerians salivating for more. Kamsons and Neighbour is a family-oriented TV drama series with real-life characters in both social and domestic settings whose actions elicit laughter and entertainment.
We were always looking forward to what mischief the children had rolled up their sleeves.
Theme song lyrics
"Kamsons and Neighbour a great place and people to see
You find them simple, always easy to swindle
You find them with different faces, suffering from different cases
They lay their hopes and shoulders, fall in line soldiers
Eyy! Kamsons and Neighbours"
I NEED TO KNOW
I Need To Know was an educative TV series that was sponsored by the United Nations Population Fund to sensitise Nigerians on the HIV/AIDS virus and teenage pregnancy that was rampant at the time. In the absence of proper sex education in both our schools and homes, this show was a very impactful one.
The show served as veteran actress Funke Akindele's springboard into stardom where she played one of the seven secondary school students— dealing with life in their teenage years.
The theme song, done by the Kenyan group, Kalamashaka, was also very popular amongst young people to whom the show was dedicated.
Theme song lyrics
"I need to know
If education is the key, then why do you deny it?"
FUJI HOUSE OF COMMOTION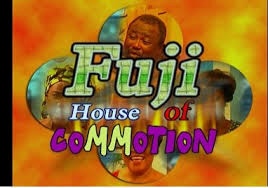 Like most TV series that dominated the airwaves in the early 2000s, Fuji House of Commotion was a family-oriented comedy.
This show told the story of a dysfunctional, interethnic, very loud and definitely crazy family. The family patriarch, Chief Fuji, had three wives and a mistress, with over a dozen children of different ages.
Despite its daily chaos—a madhouse is an understatement, both literally and figuratively – the show always emphasized how such a large and diverse family was able to work their way through different misunderstandings. And Nigerians swoon over the show that doled out comedy effortlessly with each scene that was filmed, through its perfectly ensembled cast. Directed and produced by Amaka Igwe, this show was an offshoot of Checkmate and it featured the comedic brilliance of Kunle Bamtefa, Ngozi Nwosu, and a supporting cast that made this series one of the greatest comedies on Nigerian TV.
Theme song lyrics
"Once a time in some nation
Plenty wives was the notion
Concubines with concoction
The opinion was rotation
Number 1 is companion
The Number 2 is confusion
Number 3 is commotion
Fuji House of Commotion
The Kids are like the corn Plantation
Fuji House of Commotion"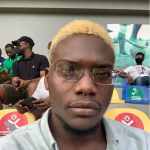 Self-identifies as a middle child between millennials and the gen Z, began writing as a 14 year-old. Born and raised in Lagos where he would go on to obtain a degree in the University of Lagos, he mainly draws inspiration from societal issues and the ills within. His "live and let live" mantra shapes his thought process as he writes about lifestyle from a place of empathy and emotional intelligence. When he is not writing, he is very invested in football and sociopolitical commentary on social media.