Today's Whiz Kids Highlighting Five Nigerian Child Stars
Talent doesn't just grow on people overnight; it is spotted and developed. Some people only pay attention to it during adulthood, while others pick it up as kids, thanks to parental supervision. Of course, the most populous black nation in the world has a large and growing ensemble of child superstars who have gone on to attain global stardom. Teni Apata, Regina Daniels, Williams Uchemba and Peace "P-Prime" Emmanuel Oredope are some of the names to have built on a craft they started as children and are now big names in the entertainment industry. But intelligent kids are not only found within the creative space. Here we spotlight five whiz kids in academics, sports, and entertainment, that have taken the country—and for some, the world—by storm.
ESTHER OKADE, 17 (Active Since 6)
For most six-year-olds, leisure time would mean quality screen time with their favourite cartoon characters. Or it could mean playing games. What you won't hear is that they're studying for their GCSE, an exam usually for 14-16-year-olds. But the above scenario is the reality of Esther Okade, a British-Nigerian whiz kid and math genius.
Born to Nigerian parents, Esther lives with her family in Walsall, in the West Midlands. She has always been interested in Maths. She wrote her first Math GSCE exam, a British high school qualification, at just six. She came out with a C grade. A year later, she outdid herself and got the A-grade she wanted. Then in 2014, she scored a B-grade when she wrote the Math A-level exam.
In 2015, at age 10, Okade enrolled at Open University (a UK-based distance learning college). She went in to study a university math course. Esther began getting straight A's as one of the youngest undergraduate students in the country. Three weeks after enrolment, she was already top of the class, receiving a perfect score on her first test, which she said was "easy."
She is one of the youngest college students in history and is said to have obtained a PhD before she turned 14. Esther is also writing a series of math workbooks for kids called Yummy Yummy Algebra. Esther told CNN about her dream of opening a bank. "I want to (finish the course) in two years. Then I'm going to do my Ph.D. in financial maths when I'm 13. I want to have my own bank by the time I'm 15 because I like numbers, and I like people, and banking is a great way to help people."
EMMANUELLA SAMUEL, 12 (Active Since 5)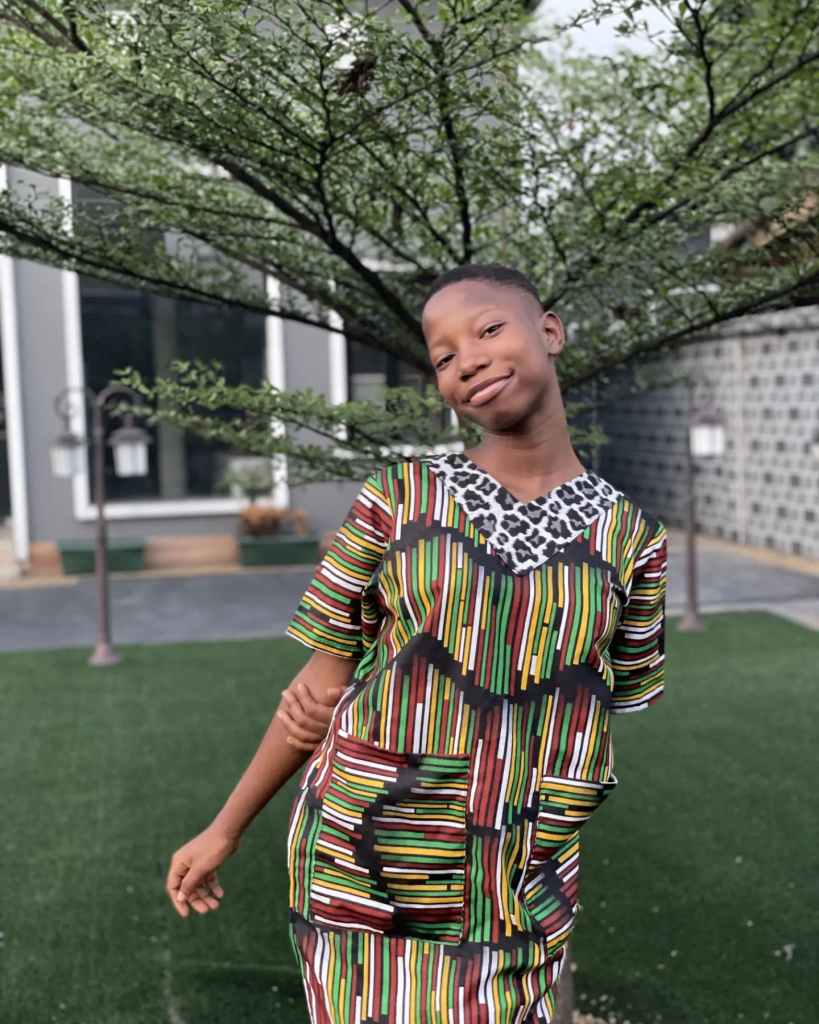 Emmanuella Samuel, widely known as Emmanuella, is a YouTube child comedian. Born in Port Harcourt, Rivers State, the kid sensation made her foray into comedy at the age of five. She became well-known after her comedy skit This is not my real face oh. This short skit was featured on CNN's Facebook page, and she would eventually be hosted by CNN in November 2016.
Two years later, Emanuella was invited to the National Assembly by Senate President Bukola Saraki on account of her landing a role in a Disney film. Having many awards both internationally and locally to her name, one which stands out was her award as Nickelodeon Kids' Choice award for favourite African social star. She indeed possesses an undeniable talent and is a force to reckon with in the comedy industry if her talents are well-tapped.
MARYLOVE EDWARDS, 18 (Active Since 4)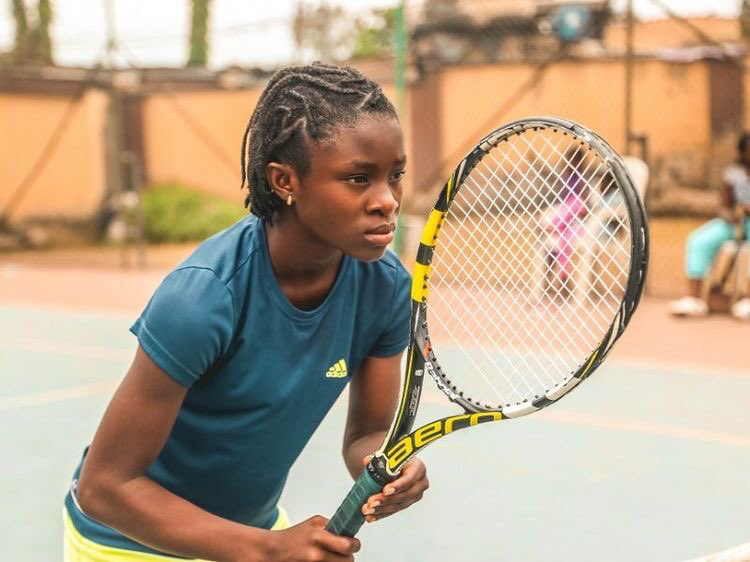 Marylove Edwards is Nigeria's young tennis champion focused on emulating the great Serena Williams, her role model. Although many people started referring to her as the "Nigerian Serena," the then-13-year-old US-based wonderkid said: "I love Serena, I love her style, and I love the way she plays. But I'd love to be myself, just Marylove Edwards.'
Although tennis in Nigeria is not half as big or popular as football, Edwards fell in love with the sport. She was trained by her dad, a similar path Serena and Venus Williams took with their father. Marylove's father constantly motivates her, highlighting the benefits of playing and excelling in tennis. Both father and daughter have been working towards that goal; she started playing tennis at 4.
Talking about her style, Marylove said: "The best part of my game is my ability of never giving up. Even when I'm down in a match, I still keep fighting. Even when my opponents are older than me, and they try to intimidate me, I keep fighting. I never give up.
"I want to see myself playing in the WTA (Women's Tennis Association) in the next two years. That will be a big achievement for me. I could be Nigeria's first Grand Slam winner in history and, who knows, maybe become champion of the world," she concludes with a bright smile on her face.
AMARACHI UYANNE, 18 (Active Since 5)
Amarachi Uyanne, popularly known by her stage name 'Amarachi', is a Nigerian teenage singer, dancer and violinist. Amarachi, a native of Delta State, grew up in Edo State, where she started dancing at the age of five. In 2012, she won a cash prize of 10 million Naira after she was announced as the winner of the maiden edition of Nigeria's Got Talent at just eight years old.
After emerging as the winner of the reality TV show, Amarachi released her debut single titled Amarachi Dance. She proceeded to feature Phyno in a song titled Ova Sabi; her first two singles received massive airplay and positive reviews from music critics. She currently runs the Amarachi Talent Academy, a talent school conceived to nurture and train young children with musical and dance talents. The 16-year old multi-talented artist is currently a Student of Benson Idahosa University, Benin City, Edo State, Nigeria.
IKORODU BOIS – Abdulganiu Ishola (18), Muiz Sanni (18), Maleek Sanni (13), Fawas Aina (15) and Farida Sanni (7)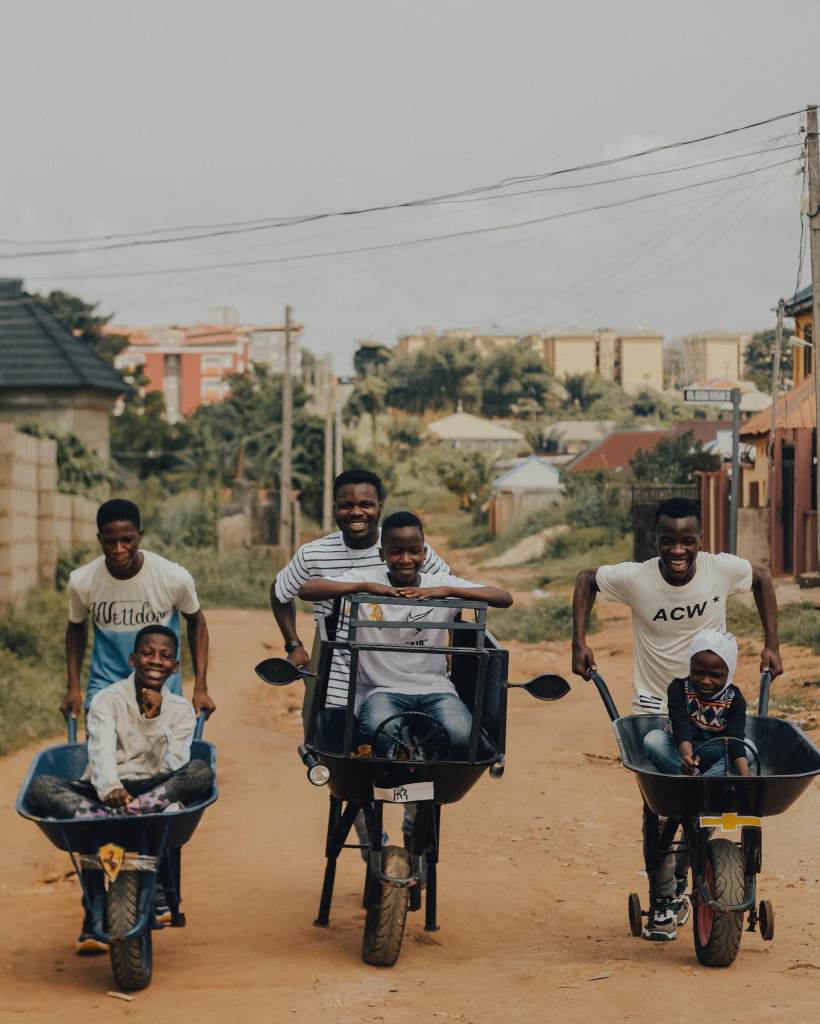 Our one-time children's day cover personalities, the Ikorodu Bois, is an online comedy group that recreates and mimics multi-million dollar music videos, Hollywood movie trailers and epic pictures. The group uses common household items to depict top gear used in movies. Ikorodu Bois comprises five brothers and a sister: Babatunde Sanni, Abdulganiu Ishola (18), Muiz Sanni (18), Maleek Sanni (13), Farida Sanni (7) and their cousin, Fawas Aina (15). The four young boys and their sister are usually involved in the acting of the videos while their eldest brother, Babatunde Sanni, does the editing of the videos. He also doubles as the group's manager.
In April 2021, they featured in a Netflix Oscar Weekend Film Brand Campaign, which was on display at Time Square in New York City. Two years ago, they were gifted filming equipment by Netflix. Around the same time, they drew the attention of the Russo Brothers, following the remake of the movie trailer for Extraction, who would later invite the boys to attend the premiere of the movie's sequel. Since then, other celebrities have recognised them, like popular American Talk Show host, Steve Harvey, Hollywood director, Zack Snyder, legendary American actor, Will Smith, and even Lagos State Governor Babajide Sanwo-Olu. They were also recently nominated for the Favourite African Social Media Star category at the 2021 Nickelodeon's Kids' Choice Awards. This year, Maleek made his big screen debut as he starred in Amazon Prime Original thriller, Gangs of Lagos.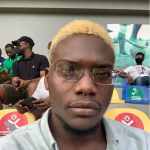 Self-identifies as a middle child between millennials and the gen Z, began writing as a 14 year-old. Born and raised in Lagos where he would go on to obtain a degree in the University of Lagos, he mainly draws inspiration from societal issues and the ills within. His "live and let live" mantra shapes his thought process as he writes about lifestyle from a place of empathy and emotional intelligence. When he is not writing, he is very invested in football and sociopolitical commentary on social media.