Downtown's Best Of 2021 Pt.2: Television & Media
There are trends that we are kept abreast of when it comes to media consumption—some of them we embrace instantly, others we play catch-up with. The Nigerian media space has surely seen evolution like none other. It has come a long way from a time when the television and radio were integral parts of our lives, and newspapers, in print, were the only platforms where we could get news. Nowadays, with Netflix in competition with terrestrial TV, podcasts giving radio stations a run for their money, movies now enjoying box office successes in cinemas nationwide, and journalism being digitized, one thing hasn't changed… the quality of content we are being fed.
In the second instalment of DOWNTOWN's Best of 2021, we bring you some of the people and publications that made a mark in media and television last year.
Movies and Series
King of Boys: The Return Of The King
King of Boys: The Return of The King is a 2021 7-part limited series directed by Kemi Adetiba. It was released on 27 August 2021 exclusively on Netflix as a sequel to the 2018 Nigerian crime political thriller film, King of Boys.
The Smart Money Woman
This TV series is based on a 2016 novel of the same name by Arese Ugwu. The series which initially aired as a single season of 13 episodes on Africa magic was released on Netflix as a single season with 7 episodes on 16 September 2021. It was executively produced by the writer of the novel, Arese Ugwu, produced by Kemi Lala Akindoju, and directed by Bunmi Ajakaiye. It starred Osas Ighodaro, Timini Egbuson, Ini Dima-Okojie, Kemi Lala Akindoju, and many others.
Castle & Castle
The Nigerian series is streaming exclusively on Netflix. It is Nigeria and Africa's first legal series that features the story of a legal family characterized by love, drama, and betrayal. Castle & Castle currently has two seasons streaming on Netflix and it stars some A-list Nigerian actors like Richard Mofe-Damijo, Dakore Akande, Deyemi Okanlawon, Daniel Etim Effiong, and many more.
Aki and Pawpaw
Aki and Pawpaw is the remake of the 2002 nationwide hit, Aki na Ukwa. Osita Iheme and Chinedu Ikedieze had to reunite after some time apart on our movie screens. Now young adults who are striving for a better life, their roles in this movie are very different from what they became very popular for – the mischief. Overall, the nostalgia comes alive still.
Podcast
I Said What I Said by FK Abudu and Jollz
Feyikemi Abudu, also known as FK Abud, and Jola Ayeye fondly referred to as Jollz, attained celebrity status by simply being some of the biggest voices in the country– the duo hosts the most streamed podcast in the country. The year saw them travelling between states hosting live shows and engaging with their listeners in real-life. The 'podcast aunties' also hosted an Owambe party, and just like their other live shows last year, it was also a sold-out event.
OffAir with Gbemi and Toolz
As Nigerians transitioned from listening to radio stations religiously to streaming podcast shows, there was a clamour for popular OAPs, Gbemi and Toolz, to continue their on-air conversations off-air; hence the podcast title. The podcast was well-received by fans nationwide.
The Hindsight Podcast by Wolexis Media
This is the biggest sports podcast in the country. Comprising a team of four mainstay hosts, and a couple of recurring guests, the Hindsight pod is a fan favourite for sports lovers in the country. The team's refreshing analysis and hot takes on the latest developments in sports puts them on the map.
Best of Media
In a year when a lot happened locally and globally, a few media outfits did a great job of reporting and also shaping narratives. Here are six of the best media outfits from last year.
Arise TV
In a time when Nigerian media outfits wouldn't talk in-depth about the EndSARS protests for fear of backlash from the government, Arise News stood its ground and never stopped reporting. The Nigerianowned channel which has studios in New York City, London, Johannesburg, Abuja and Lagos, got heavily fined by the National Broadcast Commission over their coverage of the protest. But won the people's trust over the course of the year.
ThisDay Style
Renowned as one of the most popular magazines among fashion enthusiasts, ThisDay Style, in addition to fashion, also features a health and beauty as well as a lifestyle section.
The pullout which is a subsidiary of the popular newspaper publication ThisDay has featured prominent industry names on its cover, including Lagos state governor, Babajide Sanwo-Olu, businesswoman, and philanthropist, Folorunso Alakija and afrobeats superstar, Wizkid, to name a few.
BellaNaija
Founded by Uche Pedro in 2006, BellaNaija is a lifestyle, entertainment, and fashion website headquartered in Lagos, Nigeria. The website went on to birth two different subsidiaries—BellaNaija Weddings and BellaNaija Style—with the former having over five million followers on Instagram.
The Beat FM
Here is an exceptionally inspiring radio station, the one that a youthful population cosy up to for hot gossip around the world of culture. But it is not only these that the audience gets to enjoy – all-year-long, there are close-up interviews with celebrities and newsmakers on a long journey in their career or are on a new beginning in entertainment. The Beat FM 99.9 and its exciting OAPs have managed to sustain the efforts even with a pandemic still hanging in the clouds and there is no imminent dropping of tempo, it seems.
Classic FM
They play every song you know, it is why they are Classic FM 97.3. The Lagos-based radio station goes way back with their music, as far back as the '60s. This is why the audiences who tune in to their dial tend to be quite diverse since their programming captures the far ends of the age spectrum including boomers and curious Gen Z that are seeking to connect with the past. It has been over a decade keeping up at this game and ageing with unchanging listeners all through, day and night.
Pulse
It is the ability to capture the interest of a digital generation whether millennial or Gen Z – Pulse, an innovative publishing brand plays to the yearnings of businesses, initiatives that are seeking to connect with their range of audiences mostly through a mobile phone and desktop derivatives. Their patrons are often struck by their ever adept view of what is new in the entertainment world.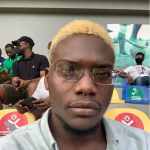 Self-identifies as a middle child between millennials and the gen Z, began writing as a 14 year-old. Born and raised in Lagos where he would go on to obtain a degree in the University of Lagos, he mainly draws inspiration from societal issues and the ills within. His "live and let live" mantra shapes his thought process as he writes about lifestyle from a place of empathy and emotional intelligence. When he is not writing, he is very invested in football and sociopolitical commentary on social media.