Oddbod & The City: Coffee Lovers Anonymous: I Love the Java Jive!
The only true wisdom is knowing you know nothing. – Socrates.
I was last week years old when I found out that being a coffee lover is way more sophisticated and involved than having a favourite and fancy-sounding order at Starbucks. It all started with the usual search for somewhere new to have a little something to eat. My partner in crime suggested we try out a coffee shop called Mai Shayi on Adeola Odeku in VI.
I wholeheartedly agreed because, truth be told, this spot had been making a regular appearance on my social media feed and I was already curious (Brownie points for a very well executed below-the-line subliminal messages delivery).
Mai Shayi is Hausa for a roadside tea seller, but that is as far as any roadside reference goes. Still, the northern vibe and homage to the culture are apparent in the staff uniform and the food offerings.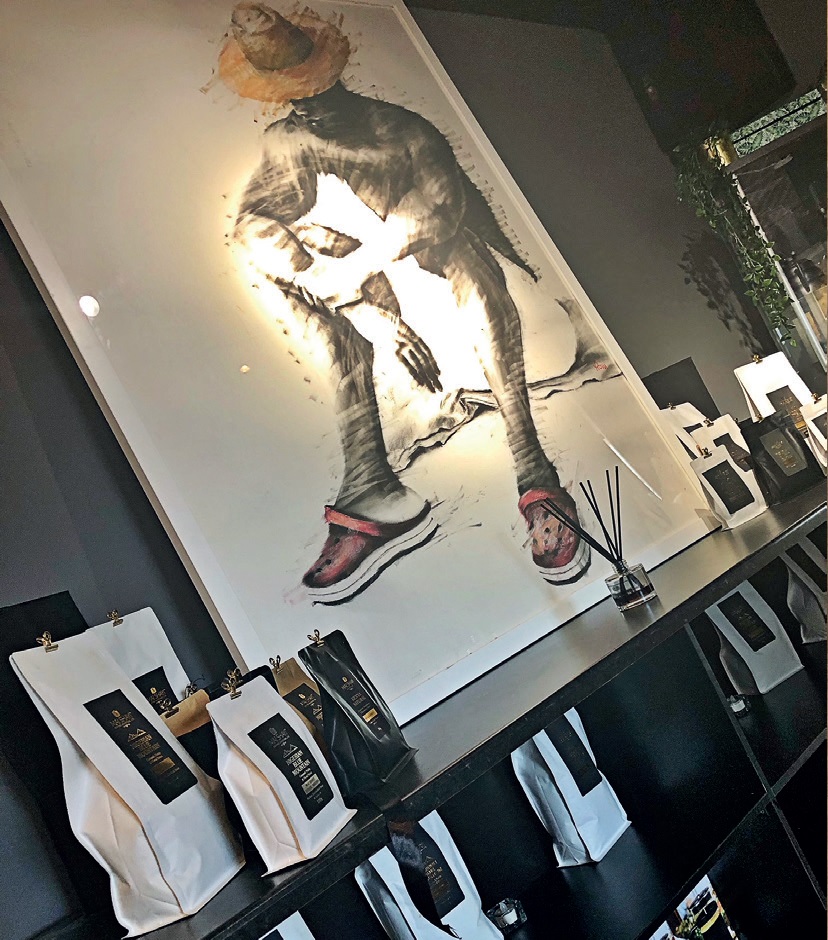 The interior is tastefully done, with a decidedly modern bent and strong masculine energy, paired with gorgeous artwork on the walls and clever resin tables with suspended coffee beans. It smells divine, of course, thanks to all the coffee-making activities.
In one corner, a glass-walled partition houses a huge coffee grinder where a continuous stream of beans was getting ground and bagged for what must be a loyal following during our stay at least.
On to ordering the coffee! Turns out what I know about java could be written on the back of a postage stamp; the good news is the staff are super knowledgeable and enthusiastic about educating. I was convinced to live a little, so I bypassed my usual cappuccino order and tried my new guilty pleasure, the coffee chocolate. I have snuck back in a couple more times to have my fix of this yummy goodness since its arrival in my life. It's all about the little pleasures, right?
My lunch partner participated in the whole pure coffee lovers experience; there is a range of coffee beans to choose from, up to the Jamaican Blue Mountain, which you can enjoy for a moderate *cough cough* ₦26,000 a cup.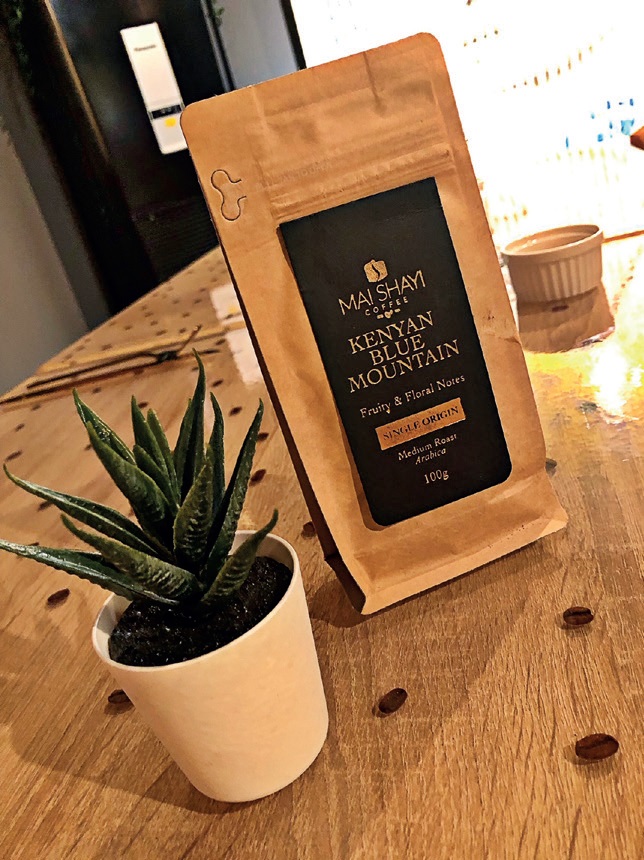 Any coffee bean grown in the cooler mountain region is considered of superior taste. The cooler weather will have caused the bean to take longer to mature, which imbues the bean with more complex sugars and a smoother rich taste.
It is also harder to grow the bean at these altitudes, which is why it costs more.
The range of unique flavours and aromas between regional varietals is as expansive as the variety of wine available from different vineyards.
I am proud to say that Nigerian grown coffee is also on the menu, and I have it on good authority that the Mai Shayi is in the process of acquiring their land to grow coffee.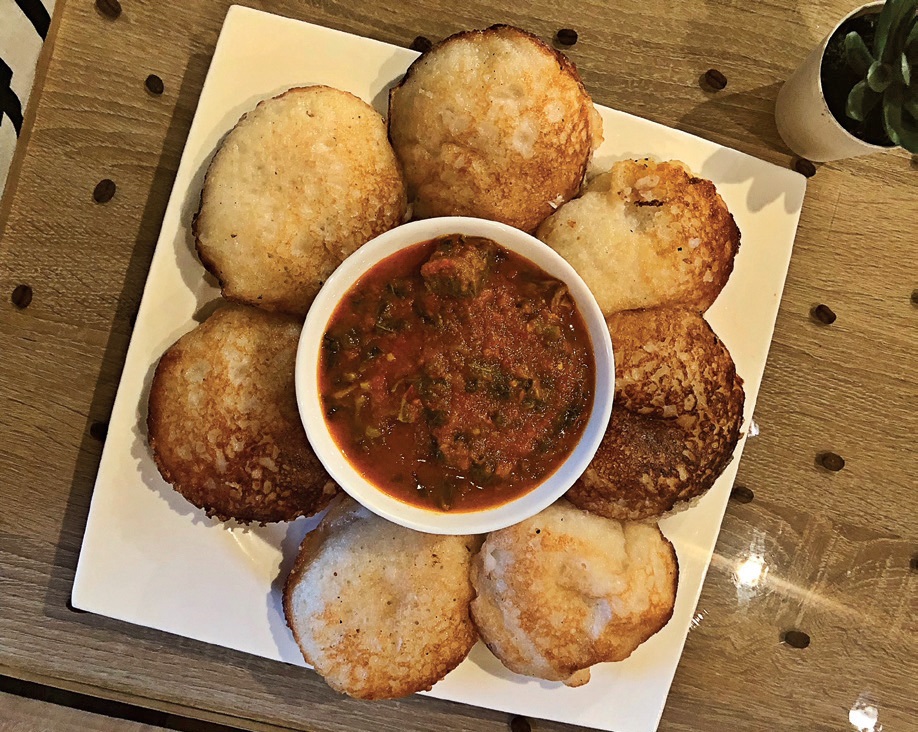 Back to lunch. There was talk about filters, water temperature, aeration, slow drips, roast times, grinding techniques, and all the equipment needed to brew the perfect cup of coffee. If coffee is your kryptonite, this is the place to come and satisfy your cravings. There is no need for shame; it's a safe space, and there are already addicts making twice-weekly runs across the bridge to get their fix.
So far, I have only tried items from the breakfast menu. I went in for the full English breakfast on Saturday morning, and I have to say there is much to be said for the experience. I have also had, and I must highly recommend, the Masa and Misa Taushe. Fresh fried rice cake with traditional pumpkin leaf and tomato soup. It's a hearty meal, and one portion is enough for two.