NEWNESS IN MY HOME: 5 Steps To Declutter Your Home
It is customary during the festive period of December to add a few items to our homes. Between the Christmas trees and shiny decor, our spaces are often littered with objects that scream festivity, and it is okay. However, we can't deny the newness that comes with the beginning of a new year, even though some disregard it. Decluttering has several positive effects, both mentally and spiritually. But people often struggle to get into it as it is a rather tasking activity heavy on significant decision-making: what to give away and what to hold onto with the fear that we might need them sometime in the future. Here are ways to overcome that fear.
• Categorise Your Clutter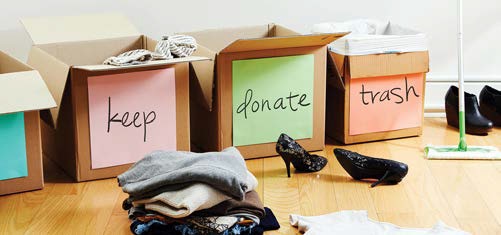 Before you declutter your home, you will need large storage containers to categorise your clutter. Label each container with one of the following:
• Rubbish: Items for the rubbish bin that cannot be recycled.
• Recycling bin: Items for the rubbish bin that can be recycled.
• Needs repairing: Items that need to be fixed, such as shoes that need to be re-soled.
• Donations: Items you no longer need or use but could be used by someone else.
• To be put away: Items that don't belong in
the room you are cleaning, such as runners left in the kitchen, cups in bedrooms, etc.
Everything else that doesn't belong in any of these containers should have a rightful place in the room you are decluttering.
• Optimise Your Wall Space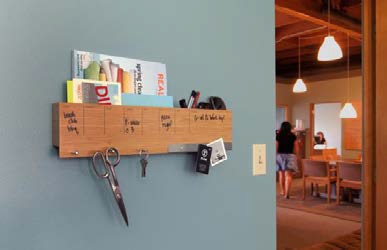 Use your walls for storage where you can. Mount a rack for pots and pans in the kitchen, mount a toiletries cabinet in the bathroom, stick hooks to the wall in the hallway for coats and bags and add shoe racks to walls. Be careful to store only a little stuff on your walls, as it may make your home look more cluttered than before. Remember to use your five storage boxes to categorise your belongings first.
• Cabinet Drawers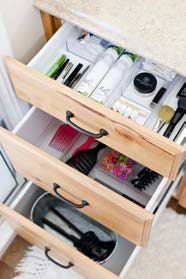 Start with your medicine cabinet. Take everything out, and discard outdated medications, makeup, and skincare products. Put everything you're keeping immediately back into the cabinet, storing the items you use most often at eye level. Next, move onto any cabinet drawers. Remove everything, and quickly evaluate what you're keeping and what you're tossing. Put the items you'll keep back into their drawers, with the items you use most often in the top drawers.
Now, do the same routine with your shower or tub. Finally, pull everything out from below your bathroom sink, and declutter the items there. Lastly, everything that did not have a home can be quickly sorted into the five bins you have staged for the purpose.
• Time for the Closet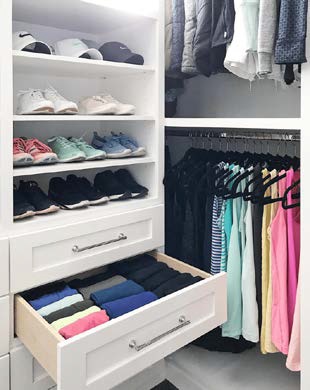 OK, deep breath. It's time to declutter your closet. The easiest way to tackle a closet is to declutter clothing by type. That means starting with shoes, boots, dresses, denim, etc. It's much easier to toss or keep a pair of jeans if you're looking at your entire jeans collection at once. So start pulling out different types of clothing, and decide what you'll toss and keep.
Once you've gone through each type of clothing, you will have four piles to deal with:
• Put away anything that was simply in the wrong spot. Example: If you had a pair of socks in your closet, put them in your dresser.
• Put the dirty laundry into the hamper, or take it to the laundry room.
• Anything that needs to be repaired should go to the tailor or dry cleaner.
• To get rid of clothes, neatly arrange them in a box first, then find a donation centre or NGO online willing to take them from you.
• The Living Room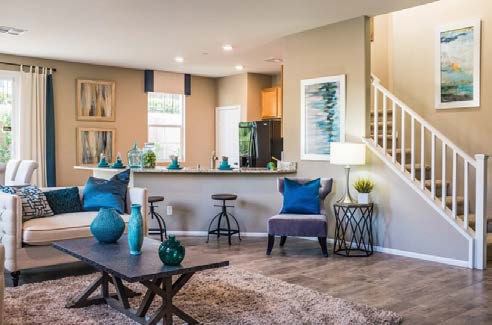 The living room is one of the hardest rooms in your home to keep daily. That's because it gets a lot of use, and living rooms don't usually offer many storage features. You may have bookcases and a TV console, but they don't hide much. The key is to:
• Decide on permanent storage spaces for commonly used items, such as remote controls, magazines, and books.
• Declutter this space regularly.
Start with bookcases, consoles, and side tables. Then move on to your coffee table and entertainment centre. Empty them, assess the items they store, and then return them to their proper storage spaces. Put books away; reduce paper clutter, such as mail; return remote controls to their right places; fold blankets, etc.
• Move on to electronics. Remove everything that is not connected to your television or home theatre system. Are you using it? Does it work? Store items such as chargers and gaming equipment where you use them.
• Finally, tackle the toys. Assess every toy for wear and tear. Does it still function? Do your kids still play with it? Recycle or store each toy.
Grab your put-away bin, and return everything that belongs in another room to its proper storage space.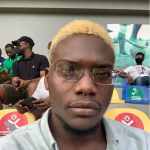 Self-identifies as a middle child between millennials and the gen Z, began writing as a 14 year-old. Born and raised in Lagos where he would go on to obtain a degree in the University of Lagos, he mainly draws inspiration from societal issues and the ills within. His "live and let live" mantra shapes his thought process as he writes about lifestyle from a place of empathy and emotional intelligence. When he is not writing, he is very invested in football and sociopolitical commentary on social media.