Kizz Daniel: The Son Of Barnabas Is Also A Father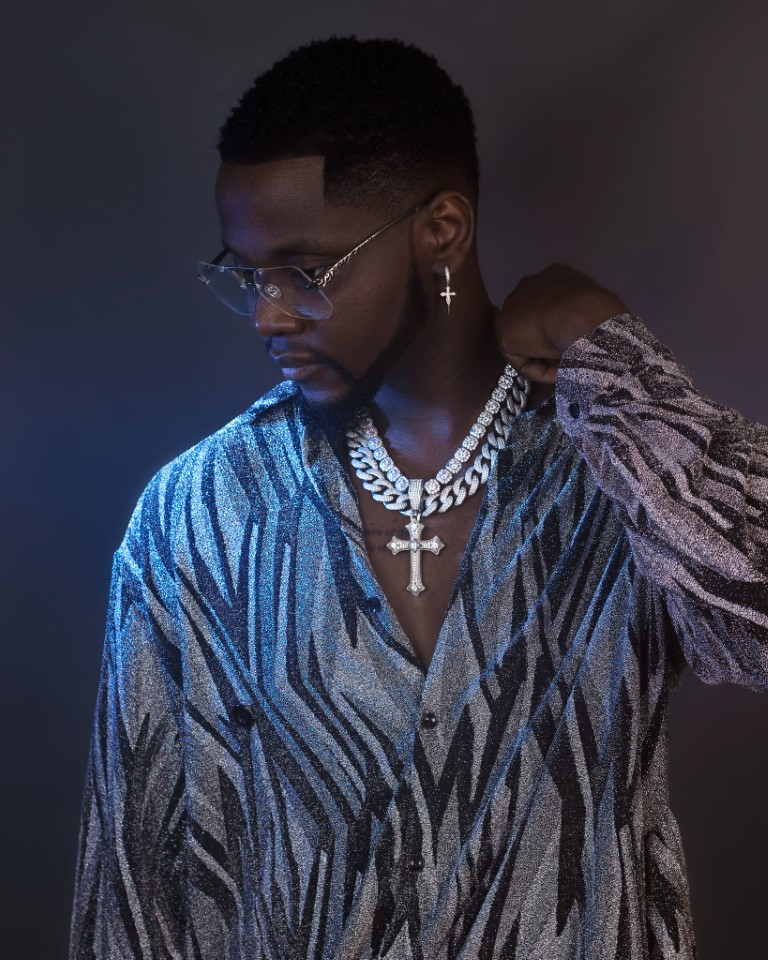 I spent every Friday of what was left of my hyphenated NYSC placement, taking a forest green cab to Kuto Park in Abeokuta. While I was there waiting for my bus home to fill up, I remember thinking to myself how claustrophobic the central marketplace felt.
The cars moved bumper to bumper across the narrow road and the wares of the market women stretched out past its borders onto the street. While I sit there idly watching passersby go about their business, I'm serenaded by Kizz Daniel's subtly robust voice and lyrical panache. His animated delivery of every note carries me along like a giddy puppy going on a morning stroll. It was the right balance of a visual flow of chaos and audible bliss.
Little did I know I was dwelling in all that made Nigerian award-winning singer and songwriter, Oluwatobiloba Daniel Anidugbe famously known as Kizz Daniel, the man, and father he is today. Inspired by a mad man named 'Orobo' who sang fuji on the streets of Kuto, this private and shy bookworm you have all come to hate, love and 'put hand for breast and swear' for, sits down with DOWNTOWN's writer Tilewa Kazeem to discuss fatherhood, growth, and music.
First things first, I'd like to ask; you're a father now. How much of that has changed your daily routine or your life in general?
First I'd like to say thank God for my kids, for my boys. I wake up every morning and I'm grateful to God for blessing me. Although people will say you have two boys, I know I have three boys because God gave me three boys. So I say a prayer for him every day.
And to answer the question I'd say it made me more aware of what's going on around me. I'm a father and I'm quite particular about energy not just around me but around everyone close to my kids and the mother of my kids.
It made me more responsible. Now I think twice before spending one naira. I used to be a sports car enthusiast, now I'm an SUV guy. I just bought a 2021 Lexus 520 and when I wanted to get it, I knew I wouldn't drive it. All my cars are sports cars; I'm not a big car kind of guy but now I have to be one.
It also made me a better person regarding how to treat people. When I meet new people, I can't quite place my finger on it but the vibe is very different because now, you're treating people the way you want them to treat your kids. They'll soon grow up, go into the world and when they are feeling cheery or downcast, they'll call home or experience those emotions first-hand. So yeah, I'm a better person for it.
Buttressing on treating people nicely and better than you have before the kids came, there have been rumours of you being a bit arrogant and uppity but we've spent ample time with you and it hasn't been as advertised. Would you say that's blown over from the past, is it untrue or it's one of the things that the arrival of your kids has changed?
It is very untrue. I'm a very private individual and a very reserved guy so a lot of people tend to misinterpret that for hubris or arrogance. You're in my house, this is where I stay most of the time. I live alone with my maids. There's a studio here; that means loud music which is not a good environment for kids and so the mother of my kids and my kids don't stay with me. I can be home for a week and I wouldn't step out of my house. I might not be a social person when I'm out there because I'm a very quiet person and that can be easily mistaken for being snobbish. If we had this shoot elsewhere, I would not be this comfortable. But because this is my abode, my home, I'm free.
I have had conversations with my team and management and of course Buki and she had the same comment; "Kizz people say you're this or that" and I told her it was not the first time I had heard it. It's something I'm used to. I go online and I come across a lot of lies and ideas of who I am but none of them know who I am, they don't even know me. I'd like to think it's because I am a reserved guy; not every artist can be social. Some artists can be like a snail; a little contact and they recoil back into their shell.
On social media, a presenter hinting that your post about the music industry being a cabal was largely incandescent and quoted you. Do you have a response to that and what did you mean by tweet, to begin with?
First of all, I have no clue who this person is and I've never heard of him in my life. Concerning the tweet, it wasn't personal. What happened exactly was someone showed me a tweet from a colleague complaining about an artist not being nominated for an international award—and this colleague had a strong argument.
The artist in question had a more significant impact on the international scene than the artists on the list but he wasn't there. Why do we always have to lobby before we get nominated for an award? Do you get what I'm saying? It's a cabal. Na people wey you know. I wish I could say more but I can't. But it's the truth and the industry knows. I didn't say anything the industry didn't already know.
It has been argued that you have no bad songs and you literally even have an album titled No Bad Songz. How much of that pressure do you take back into the studio when recording music?
I'm never under pressure to make music. Now, the thing about my music is that it's a big chunk of my reality. That's how I make my music. For instance, The Barnabas E.P; Pour Me Water is my reality and it could be your reality as well. So that's how I make music.
I go into the studio, I look at myself, at what is going on and I make music out of it. I spend most of my time alone and most times, I'm usually in my head. I catch the vibes around me. I'm never pressured to make music. I only enter my studio when I have something to say. If I don't have anything to say, I'll stay in my room or theatre watching movies. I don't have to go into the studio but when I feel like pouring out my mind, I go in the studio and make music.
Mama, was a text message to my ex. She broke up with me 1st of January 2016 and the text message I sent to her was Mama. I took that text message to the studio and the rest is history. So you can tell, I'm never pressured to make music. I bid my time, and when I feel I need to express myself I use my music. You can tell through my social media, I'm not the type to constantly go online to rant about one thing or the other.
Your fans know you to have a funny persona thanks to your skit-making stint from years ago. How come we no longer see that side of you?
Yeah, I did that in the past. But the more you grow your priorities change. Right now, I get pikin, they come first before I even think about myself. My father is dead and I'm his first son. I'm also my mum's husband. I wake up in the morning thinking about family members and my responsibilities to them. They all look up to me so you can imagine the kind of pressure I'm under. When would I now have time to sit down to think about how I want to make you laugh? There's no time.
Speaking of family, your late father had a significant influence on your career. It's known that you used his old records to hone your skill. Walk us through who he was and how he impacted your life and music.
My dad is my best friend. I used the word 'is' because he's still in my heart (he turns around and apologises to his brother wearing a smile) after him, then my brother. So I was really close to my dad but not so much with my mum. As a normal dude, the day I lost my virginity, I should have called my friends but it was my dad. I lost my virginity at the age of 21 —as a kid, I was a bookworm and a huge nerd. I studied Water Engineering and graduated with a 4.32 GPA —so I'm narrating everything to him; from the beginning, all the way to the end and he laughed from start to finish.
It was a very weird conversation but that just goes to show how deep the bond went. 'Oh, I love you so much Baba 70'. The guy doesn't overthink things at all. He talked me through everything after I told the story. He then said, "this is how you behave now and respect that woman". He is never that guy to tell you not to. He is always all about respecting women. He married my mum, stepmom and was about to marry a third before he passed away. He loves women.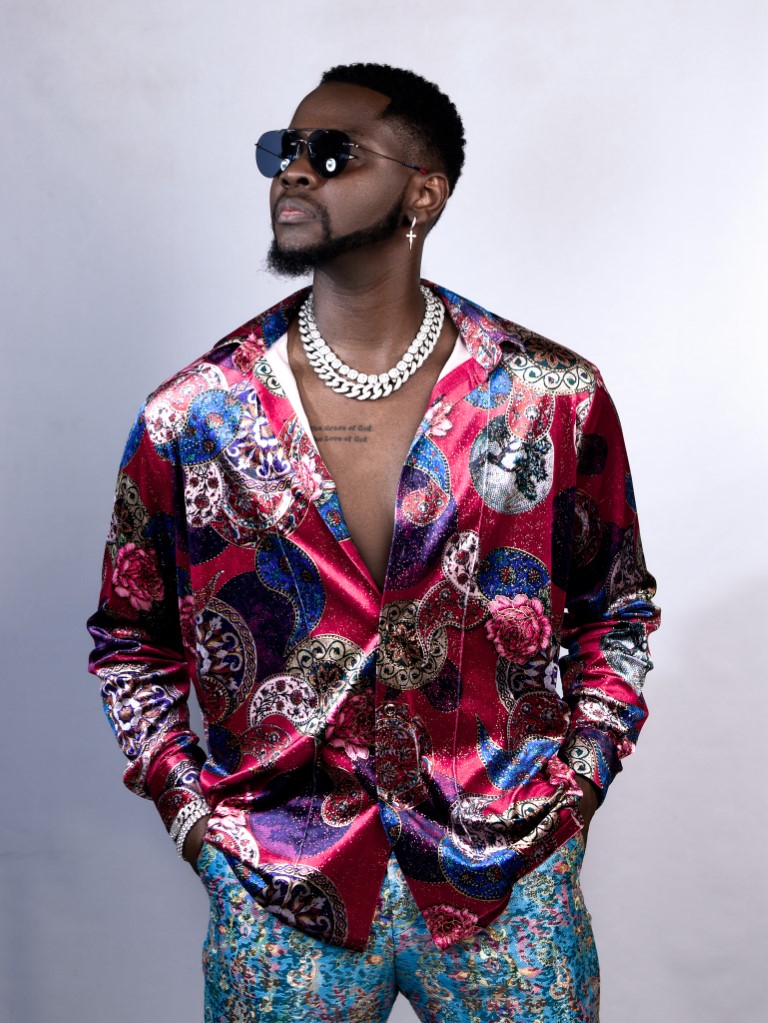 The bookworm side explains why you're still so private. So how did you transform from bookworm to sexy papa Kizz Daniel?
(he relaxes from chuckling before speaking) The bookworm thing wasn't intentional. It was more or less by force because of how antisocial I was. I was this guy that always stayed indoors so I had no choice but to pick up a book and read. It wasn't like I loved education or attending school; it was more like an escape for me. And I did it so much that I became a nerd.
For an artist, music starts as an escape or a therapy of some sort primarily before becoming a career. It's like you said, you only go into the studio when you have something to say but it can be argued that you do not reveal enough of what's going on in your life in your music. Can you tell us why?
I try as much as possible to separate Oluwatobiloba from Kizz Daniel. I've had PR in the past but my current PR is the only one trying to merge both together. Others were comfortable with me separating the two because of the fact that I'm a very emotional person and highly temperamental. So I don't like mixing my personal life with the business because it is the business.
The fans listening or watching you want you to be a certain way. To reiterate what I said about an artist being a people person; when you meet that artist, he might not even be a people person, to begin with. So for me, I try as much as possible to separate my personal life from my music and I think that's what's causing that. I don't want to be Tobi in Kizz Daniel or Kizz Daniel in Tobi. I have so many responsibilities even the fans would say 'shey wahala no dey finish?'
Your father was a painter and he allowed you to blossom into who you are. How important was that support?
He wasn't the richest guy, but he was rich enough to give me money; a hundred thousand naira to come to Lagos and record my first song. A hundred thousand naira back then was a lot of money -14 years back! I've been doing this music thing for a while – 8 years professionally but before that it was more of a studio rat kind of thing: buying food for people, running errands, and whatnot.
That money was what I used to record my first professional track and I did it at Edge Records owned by Ibro and co-owned by Jabless and 9ice.
Touching on the studio rat behaviour in Nigeria, we've seen now-famous artists mention times when they too were sent on errands. Is that some sort of right of passage to becoming an artist?
No, it's not. Most artists call it 'paying dues' but that's not it. I don't think it's paying dues. I feel your status as a human being in a given society would dictate your experience in that same society. I came from one location to Lagos to chill with a different crowd; of course, you'll be looked down on. And normally in that situation, some dirty things will come your way.
Having the whole ruckus that happened between you and your previous label you had to step into big shoes and boot up your own record label. How much of a transition was that for you?
I call it a big win. Why? Because not so many artists leave their record labels and still stay afloat. Now, this doesn't mean it wasn't without challenges because it was very challenging. A lot of people were against me going solo and even after I did, it still is challenging.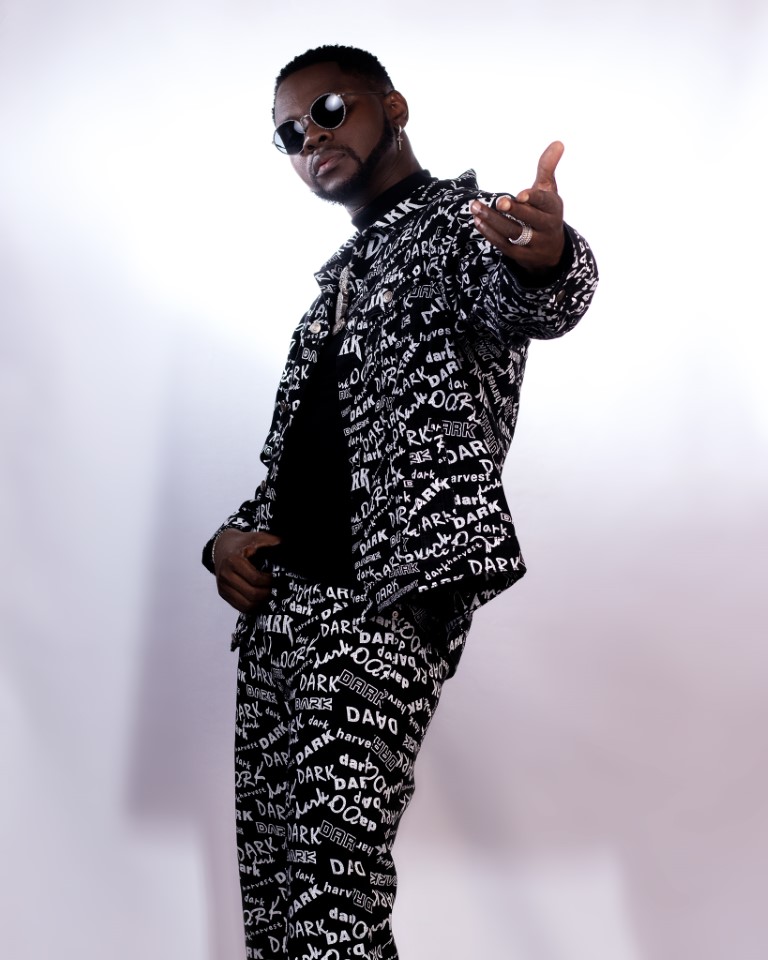 Sometimes my fans complain 'why is Kizz Daniel not getting this?' but they wouldn't understand. I know where it's coming from but they wouldn't understand—Na if I stop I f*** up. I have to just keep putting out music and pushing— I know one day they will get tired when they see I'm not giving up they'll get off my back and that's the truth.
Let's go back to the beginning. How difficult was it for you to start then?
It was as difficult as no one wanted to play Woju. After the song blew up, I did a radio interview where the presenter said he'd like to apologise Kizz Daniel because when they brought the Woju song to him, he said the song would never blow.
How then did you rise above water considering that everyone had blacklisted you?
I worked with the fans. I was pushing my music in the industry before and it didn't
work. Then, Emperor Geezy said you know what? Let's go directly to the people. So we fed Woju directly to the people, and the people reverberated it back to the industry and the posh so they had no choice. You know when you're in the VIP area of a club and a song plays and everyone at the regular side is singing along at the top of their lungs you'll be forced to ask what song it is. That was the strategy we adopted —we went to the streets.
I read somewhere there was allegedly some uneagerness to work with Reekado Banks on a song and that once you found out he too was featured on that same song you pulled out. What's the real story behind that?
There really is no story behind that. It's just one person trying to blow up his song. Most of what you read online are lies and controversies.
As far as inspirations go, who would you say inspired your craft?
We grew up in Kuto, Abeokuta. Some twenty-something years ago when Kuto was still Kuto. It was a rugged place and our house was in the middle of the marketplace. The way our house was built, once you came out onto the balcony, you'd be looking straight into the market. On some days, the market spills to our doorstep. So by 4 a.m, we're already up because the market was open. Now in that marketplace, you can hear different genres of music playing and the reason why I settled on music was because of one mad man called 'Orobo'. Orobo used to sing fuji and he made money in the market. People gathered around and gave him money to hear him sing and he was mad. Then I told my friends that if Orobo can make money from music, I want to do music too. So we bought a rechargeable lantern. I had to push for it before we eventually bought one. I told my dad that he must buy it and owning one in Kuto came with its bragging rights. If someone from across the street put one on, you'd be able to tell it's a rechargeable lantern. So he got one and I started recording myself with the lantern, on other people's records and that was how it started. Orobo dey make money, me sef I gas do am!
Sadly, he was murdered in cold blood. So all of those experiences exposed me to different sounds from Danfo Drivers, Mad Melon and Mountain Black, Junglists then African China arrived. Much later after the likes of Elton John and Lional Ritchie came Plantashun Boiz and Style Plus. So all this music was heard from the market and the influence is street music and Orobo. It was much later I genuinely started loving music.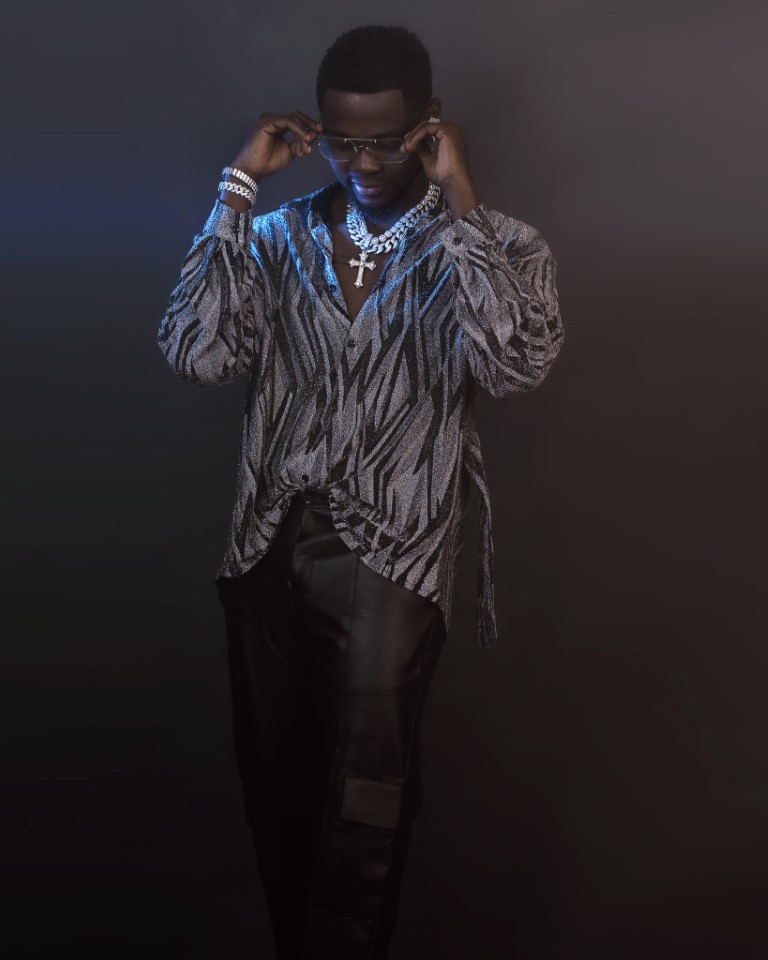 Why do you not like to feature other artists in your songs?
What do you mean? I have songs with a lot of artistes. But most times when I make music it's a chunk of my reality and who better to interpret my reality than me.
After creating your record label one would expect artists to start dropping in but for Flyboi Music that was far from the case. Why?
I haven't gotten to where I am going to so why do I need to add an extra burden to my shoulders. I tried to do it in the past but it didn't work out. I have a height that I want to get to but I'm not there yet, once I get there then I'll be able to drag people up.
During the #EndSARS period, there was a lot of discussion about you not showing support and then you came out to say you were ill. What was that all about?
I'm not sure I want to talk about the nature of the illness but I wasn't really myself that year. And that year, the mother of my children was pregnant so there was the need to stay put. Considering what was going on on the home front, I needed to be there for her. I ran a campaign for #EndSARS in Abeokuta twice and also in Lagos as well but I didn't do it the way I wanted to do it, I just did it for my fans and the people of Nigeria because I recognised what they are going through.
Tiktok has done a world of good for Nigerian artists with yourself included. What's your take on how artists are using the platform to reach a wider audience and does it influence the artist when he goes into the studio?
First of all, I discovered the app when Nesesari blew up. Nesesari has 47.8million streams on Spotify, it also has 20million streams from Applemusic, 35million on Youtube- if you add the video that takes it to 40 million- and it's all thanks to Tiktok. So that alone shows how far it can propel your music to anywhere in the world. It is a very friendly and healthy community. They just want to showcase your talent. It is one of the most effective ways to promote your music. And to answer the last question; Yes, it does influence an artist going into the studio. Eh God (Barnabas) was because of Tiktok. The Eh God adlib was added because of Tiktok. I made Pour Me Water for Tiktok as well. The 'put hand for breast' lyric was tailored for the Tiktok challenge.
But how sustainable do you think it is for Nigerian artists?
The duration doesn't matter for now, what matters are the engagements.
Of all the albums in your discography, which one of the three albums means the most to you and why?
The New Era album was my first album and it meant the most to me because it was done at a time when I was at my most vulnerable. I was in so much pain at that time and I was able to make music from it.
How instrumental was family for you at a time when it felt like the whole world had turned its back on you?
One thing I can tell you for a fact is that I don't dwell on the past. I'm grateful to God for where I am right now. I'm grateful to God for all I have accomplished as well. Some people who came into the game before me don't have what I have. I'm not an artist without sense. I spent five years in school and I spent more years on the streets. I can never go back. So I don't think about it at all, I don't dwell on it and that's how I operate. Most of the time I'm not on social media, I'm in the real world.
What's the reason behind the name change?
I just decided to change because I felt like it.
What are we to expect from Kizz Daniel?
I don't know what's going to happen in the next few months, but I'll just say you should wait on it.
---
Photography: Gift Eghator @graphedbyblue.
Light effects to emphasize fog: Sunny Hughes @sunzalicious
Wardrobe and Styling: Kizz Daniel's Team