Happily Ever After! Top 10 Honeymoon Destinations
Between picking the right wedding location, fabric, theme, cake, and so on, couples are perpetually going to be stressed through the process of wedding planning—even if they employ someone to worry on their behalf in the form of a wedding planner. Another important decision they must again make is what happens after the big day. What honeymoon destination is perfect for keeping
the passion of the wedding night burning a little longer? If you're engaged to be married, you can now scratch that off your worry list.
Maldives
Couples who enjoy the ocean frequently choose to vacation on this Asian island. There isn't much greater than what the Maldives has to offer— crystal blue oceans, white sandy beaches, and much more. Island hopping is one of the best ways to take pleasure in your travels here.
Places to visit:  Male, Maafushi, Meeru Island, Maafushi, Banana Reef, Kuredu.
Things to do: Submarine ride, Diving, Hiking, Boat ride, Swimming, City tour, Snorkeling, Scuba diving.
Best time to Visit: November to April.
Tulum, Mexico
Tulum, one of the most romantic destinations in North America, is a true beauty. You can never go wrong with Tulum, which is home to idyllic beaches, fascinating historical sites, and breathtaking scenery. You can also enjoy tacos, ceviches, and other delicious street food.
Places to visit: The gran cenote, Tulum national park, Sian Ka'an biosphere reserve, Tulum archaeological site, Tulum beach, Punta laguna forest reserve.
Things to do: Take a dip in the cenotes, go snorkelling, enjoy a yoga session on the beach, visit the Mayan ruins, and try out nice street foods.
Best time to visit: Between November and December.
Zanzibar, Tanzania
Zanzibar is the perfect setting for romance because of its white sandy beaches, gorgeous resorts, and crystal clear waters. This idyllic island in Tanzania epitomizes bliss. If you choose to spend your honeymoon here, you will indeed have a lifetime of memories.
Places to visit: Stone town, prison island, Cheetah's rock, Nungwi beach, Jozani Chwaka bay national park, Nakupenda beach nature reserve.
Things to do: Go snorkelling at Mnemba island reef, go on a dolphin tour, and explore prison island and stone town.
Best time to visit: July – September.
Santorini, Greece
Santorini is a popular honeymoon location because of its whitewashed structures and breathtaking
views of the Aegean Sea. There are countless options for organizing your Santorini honeymoon
because there are so many locations to see. You may snap beautiful images for Instagram thanks to
the attractive city.
Places to visit: OIa, Firá, Caldera, Thira, Pyrgos.
Things to do: Hike around Skardos rock, go for a walk on the black beaches of Kamari, watch the
sunset by the Byzantine Castle, and go on boat trips.
Best time to visit: April to November.
Bali, Indonesia
Bali is incredibly beautiful, from its coral reefs and beaches to its temples, sunsets, and beaches.
This island embodies tranquillity in all its purest forms. This is the best option if you want to spend
some time on your honeymoon relaxing in nature.
Places to visit: Purah Tanah lot, Ubud monkey forest, Nusa dua beach, Kuta beach.
Things to do: Go for a wellness retreat, watch the beautiful sunset, go on the Bali swing, and go to the waterpark in Waterbom.
Best time to visit: April to May, September to October.
Cappadocia, Turkey
Couples who like to venture outside the norm would adore this place. There are numerous stunning cave hotels in Cappadocia, which blend luxury and the outdoors. The delectable food is the cherry on top.
Places to Visit: Göreme, the citadel of Kaymakli, fairy chimneys of Paşaba ı, Avanos, Kayseri, Ürgüp.
Things to do: Hot air balloon rides, go hiking in the red and rose valleys, and explore the underground cities in Kaymaklı and Derinkuyu.
Best time to visit: July and August.
Masai Mara, Kenya
The Masai Mara is the ideal location for avid wildlife enthusiasts. An African wildlife paradise, you may take in the scenery and see the continent's "big 5" animals, including lions, rhinos, elephants, leopards, and buffalo. You can enjoy a breathtaking view of several animals in their natural habitat at Masai Mara.
Places to visit: Masai Mara National Reserve, Mara river, Ol Kinyei Conservancy, Musiara Swamp, Olypunyata swamp, Eluai Plain, Nashulai Maasai Conservancy.
Things to do: Watch elephants at Eluai Plain, go on a balloon safari ride, watch animals during the great migration season, and watch a variety of animals at the swamps.
Best time to visit: The weather here is good all year round, but if you're looking to experience wildlife migration, then July and October are the best months.
Lake Como, Italy
Lake Como has always been a popular destination for lovers looking to travel in style. You get to experience a honeymoon like a star in this location with its azure waters, lakes, breathtaking scenery, and charming hillside villages.
Places to visit: Duomo of Como, Villa del Balbianello, Jungle Raider Park, the botanical garden at Hotel Villa Cipressi, Font di Fuentes.
Things to do: Go hiking on Sentiero del Viandante, wine tasting at Enoteca Principessa, explore history at some of the historic sites and participate in fun activities at the jungle raider park.
Best time to visit: March to November, although July and August are the months where you get the best weather.
Cape Town, South Africa
Cape Town, located in the heart of the rainbow nation, is the perfect location for honeymooners. This city is known for its exceptional beauty, pristine beaches, vibrant art, and friendly people. You will fall in love with Cape Town.
Places to visit: Table mountain, Camps bay, V&A Waterfront, Cape Peninsula, Robben Island, Zeitz MOCAA, Bo-Kaap.
Things to do: Go hiking on Table mountain, aerial cableway, Penguin watching at Boulders beach, Stellenbosch vineyards.
Best time to visit: March to May, September to November.
Paris, France
Without the city of love, what good is a honeymoon wish list? Paris offers you a honeymoon fit for
a fantasy with its charming streets, countless lights, renowned structures, and lovely gardens. You must carefully plan your honeymoon because this city has a lot to see and do. You make the best memories as soon as you step off the plane.
Places to visit: The Louvre, Musee d'Orsay, Arc de triomphe, Eiffel tower, Notre dame cathedral, Jardin du Luxembourg, Marché Enfant Rouges.
Things to do: Go on a bus tour around the city, visit the Eiffel towers, enjoy French pastries, rent a vintage car to explore the city, and go outside the city to visit vineyards.
Best time to visit: April to August.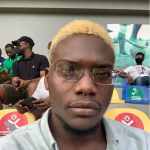 Self-identifies as a middle child between millennials and the gen Z, began writing as a 14 year-old. Born and raised in Lagos where he would go on to obtain a degree in the University of Lagos, he mainly draws inspiration from societal issues and the ills within. His "live and let live" mantra shapes his thought process as he writes about lifestyle from a place of empathy and emotional intelligence. When he is not writing, he is very invested in football and sociopolitical commentary on social media.