Before You Japa, Here Are 5 Places in Nigeria You Should Visit
Having a plan b or dual citizenship has become the new Nigerian dream due to the seemingly endless curveballs the government and environment throws at it's citizens but in the spirit of Democracy Day, we're here to tell you it's not all bad over here.
Nigeria has limitless attractions to offer, whether you're on a brief visit or a full-fledged Nigerian, there's something for everyone. It is believed that you've never truly lived in a place until you travel it, so here are five interesting destinations across Nigeria that you should definitely spend time visiting.
Kajuru Castle
Location: Kachia Road, Kajuru, Kaduna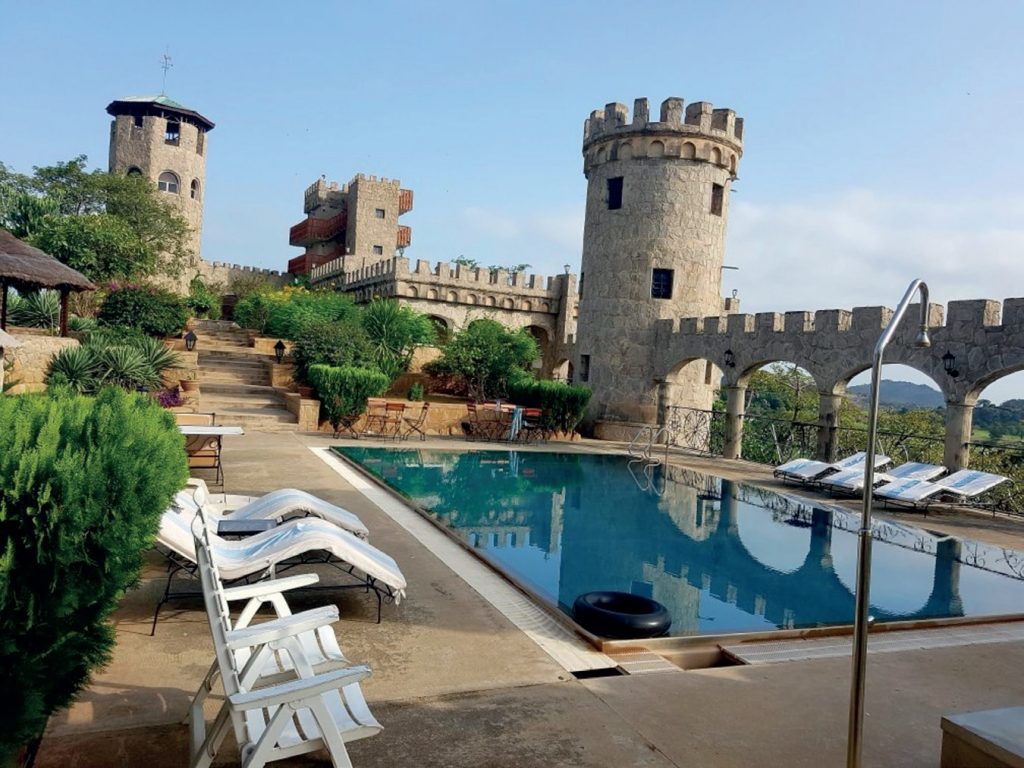 This is a Bavarian-style castle complete with an armory and a dungeon set atop one of the Kaduna mountains. Its medieval architecture and natural surroundings are an astonishing sight to behold and can easily make you believe that you've been transported to a Disney story.
The castle was built between the years 1981 and 1989, at Kajuru village in southern Kaduna State, Nigeria by a German expatriate in Nigeria, living in Kaduna at the time.
Lakowe Lakes
Location: Lakowe, Ibeju Lekki, Lagos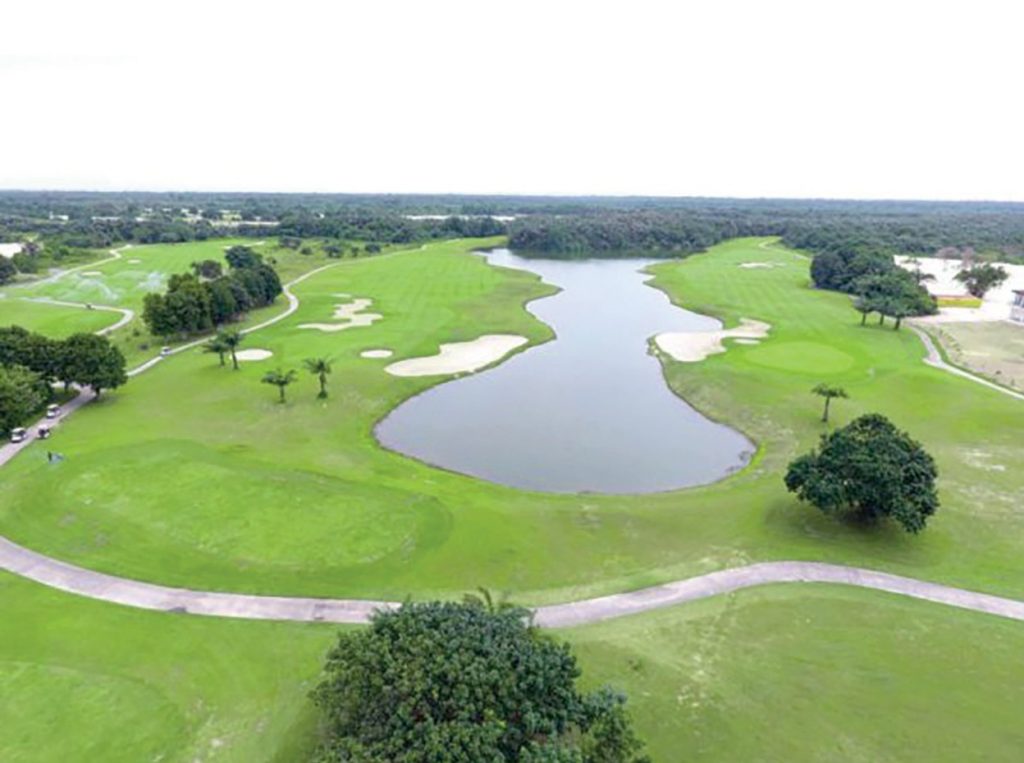 A perfect escape from the city hustle, Lakowe Lakes Golf & Country Estate encompasses everything you'd expect from a world-class golf resort, from 82 immaculate hectares of beautifully designed golf course, by famed PGA Professional and golf course architect, Robert O'Friel, to an exclusive 5-Star hospitality arm with Balinese inspired Cottages and Spa; Corporate Lodge including a conference hall, banquet hall, and boardrooms whilst the residential Country Estate sits quietly on the perimeter of the golf course overlooking the serenity that is Lakowe Lakes.
Okomu National Park
Location: Ovia South-West, Edo State, Nigeria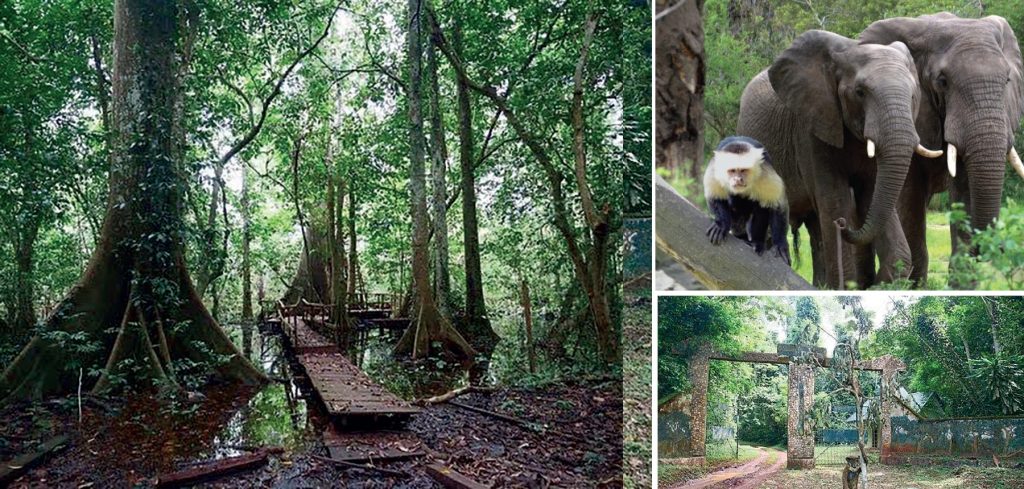 This is one of the few remaining enclaves of the virgin rainforest that once dominated the territories of southern Nigeria for its entirety, the Okomu National Park can be found sandwiched between the endless mangroves that crash into the Atlantic Ocean and the streets of Benin City.
Untouched and undeveloped, the spot's remoteness has allowed it to become a refuge for some of the country's rarer creatures, like the pangolin, chimpanzees, leopards and even forest elephants.
Obudu Mountain Resort
Location: Obanliku, Cross River

Obudu Mountain Resort also known as Obudu Cattle Ranch is one of Africa's most interesting and spectacular tourist destinations. Obudu Mountain Resort is located in the highlands and deep tropical forests of Cross River State with a temperate climate about 45 miles from the border with Cameroon.
If you are a tourist looking for a mix of adventure and idyllic tranquillity, then Obudu Cattle Ranch is the place to be. With rich natural vegetation and a picturesque view, its surreal landscape and modern facilities make it one of the top holiday spots in the country.
Millennium Park
Location: Maitama, Abuja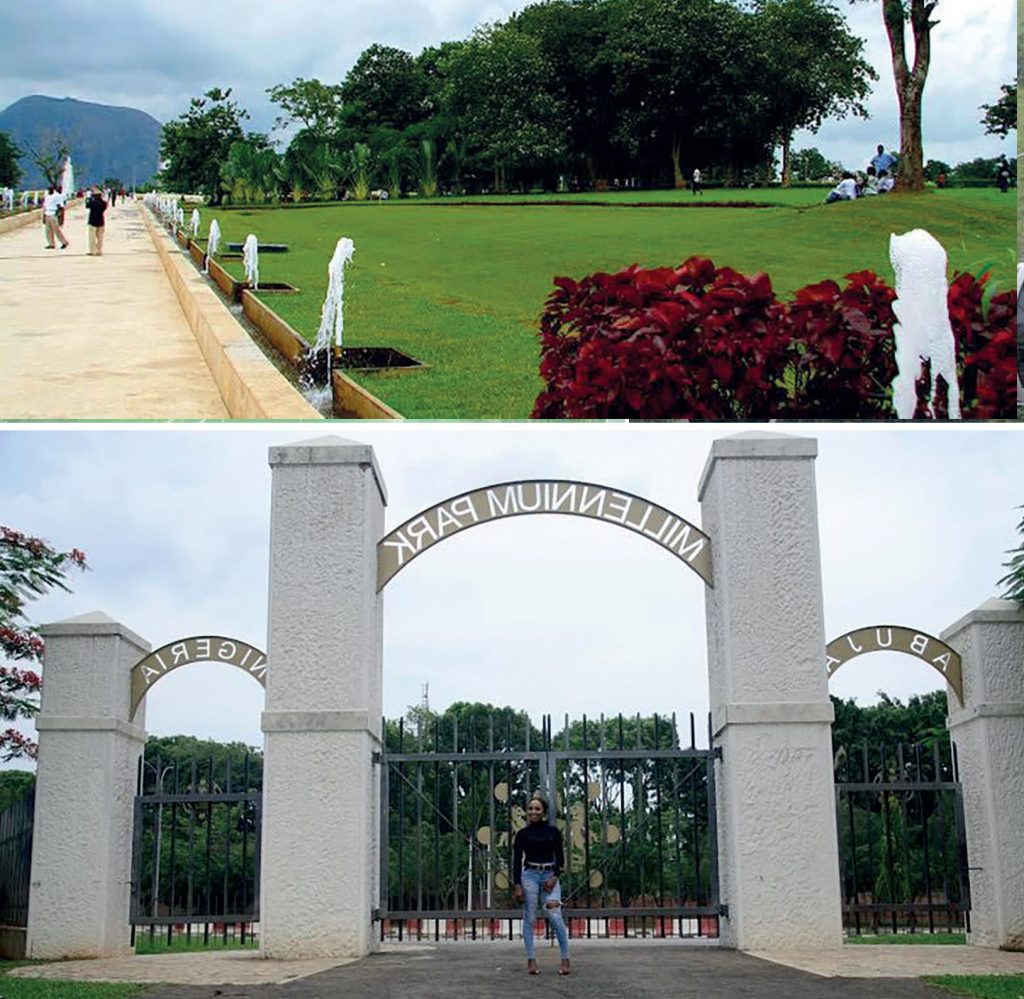 The Millennium Park was inaugurated by Her Majesty Queen Elizabeth II of the United Kingdom on 4 December 2003. It is located near the former Presidential Palace close to the nucleus of presidential and administrative buildings of the city.
The Millennium Park is the largest public park in Nigeria's capital Abuja, in the Maitama district.