DOWNTOWN Lovebirds: 10 OF THE MOST ADORABLE COUPLES
Love is a beautiful thing. It is neither a hot take nor a think piece; love is the most powerful emotion in the world. As humans, loving partnerships are our nature, so we spend a significant amount of our time here looking for someone who complements us. Some call it soulmates. As we approach this year's Valentine's Day, here are some of the most adorable lovers in Nigeria.
Mr Eazi & Temi Otedola (engaged)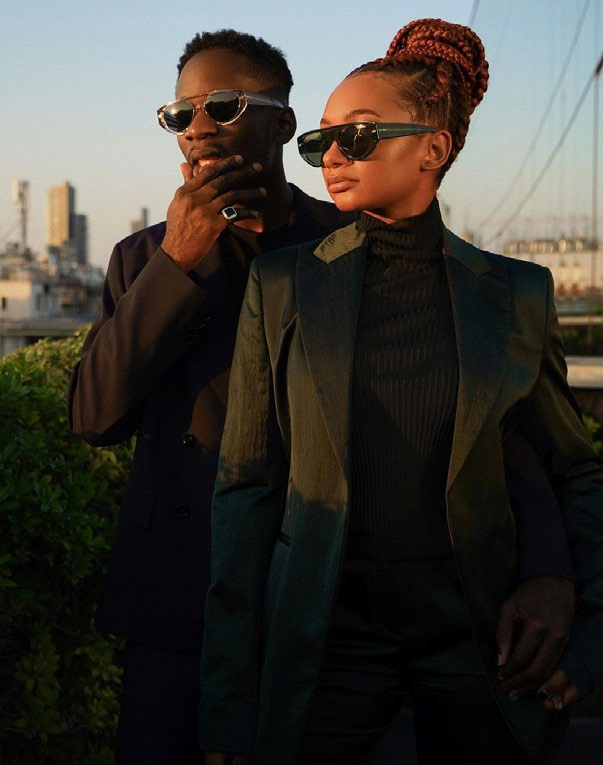 Temi and Eazi were the talks of the town when they announced their engagement on social media last year. In an interview with Essence magazine, the couple revealed they had met through Temi's sister, DJ Cuppy, who invited the singer to a gig she played five years before the proposal. Eazi said, "Temi was there as well and was being nice to me," as his fiancée smirked coyly. "By the end of the night, I took her number."
Adekunle Gold & Simi (married)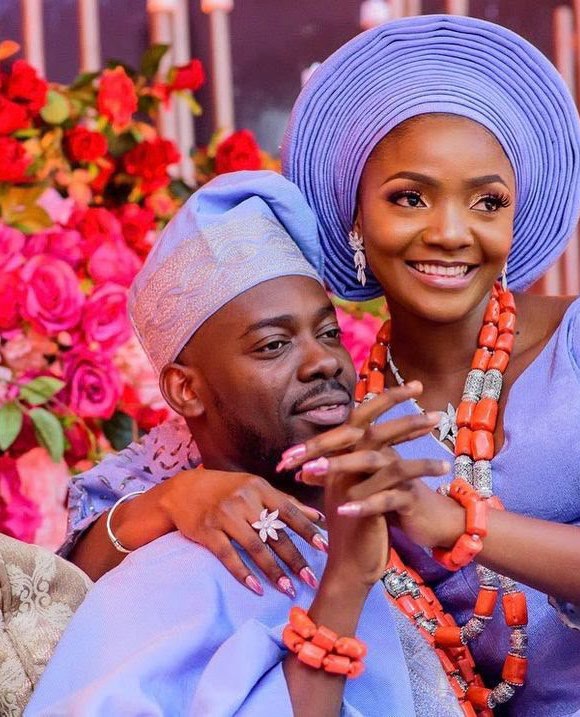 Adekunle Gold and Simi's relationship was the industry's worst-kept secret at some point. Everyone knew they only had eyes for each other even though they were mostly coy about it—the gooey couple even had their wedding away from the expecting spotlight. The lovebirds met ten years ago after Simi had performed on a show in Ikoyi, Lagos. Their friendship had since blossomed into a four-year marriage and a baby girl.
Jude & Eniola Abaga (married)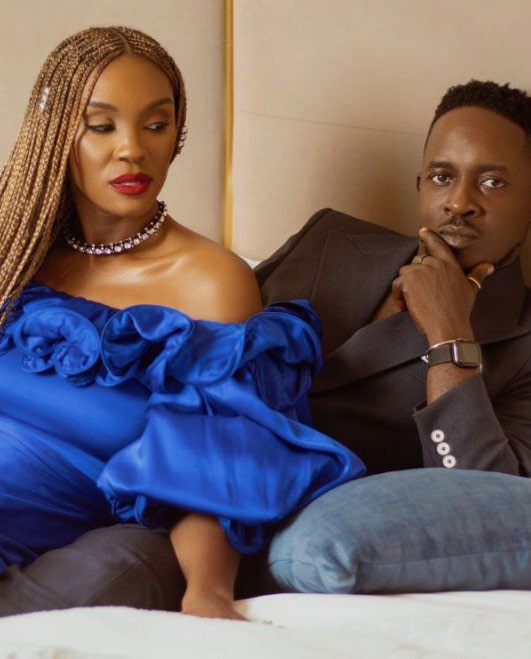 You know marriage is off to a great start when it inspires a whole studio album. Last year, Nigeria's most influential rapper, MI Abaga, tied the knot with his other half, social entrepreneur, Eniola Mafe. In our interview with the genial couple as they prepared for their wedding, Eniola painted a vivid picture of their relationship's early days. She said, "you don't know how this story ends, but that intentional incubation of a raising of love… You talk about meeting and falling in love; I don't think I fell in love. I built love with this person. He's also helped me to get to love myself."
Akah Nnani & Claire Idera (married)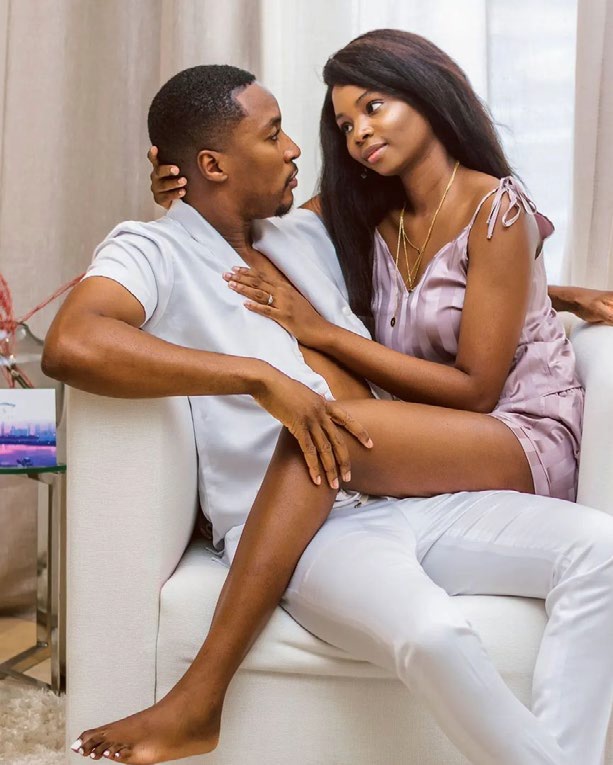 Not many true love stories get documented the way Akah and Claire's marriage has been so far. The couple's YouTube channel, Akah and Claire, is dedicated solely to that, as it is never short of mushy moments, inspiration, and the everyday rigours of marriage. Their almost 50,000 subscribers and over 4 million views testify to how much they are loved on the internet. Last valentine's special episode of Rubbin' Minds, the couple shared their love story, and how marriage changed their perspective on life, parenthood, and growth.
Daniel & Toyosi Etim-Effiong (married)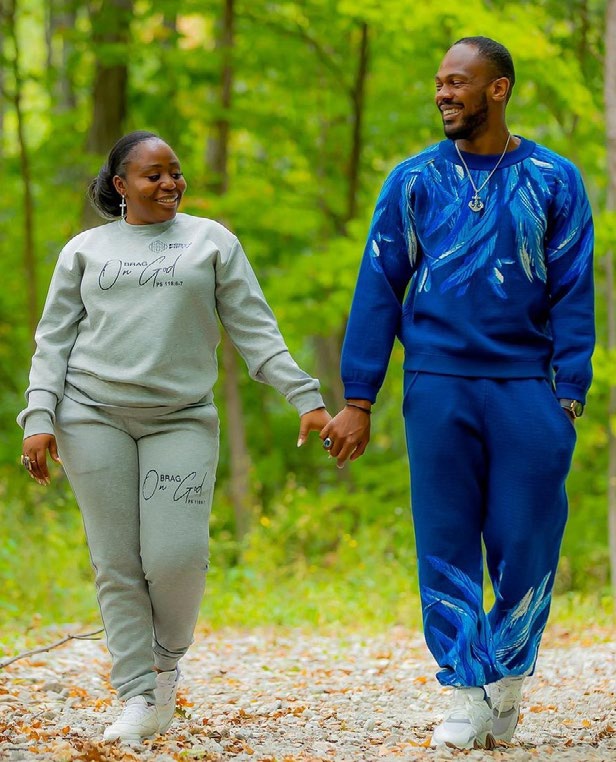 Daniel and Toyosi's love story is the definition of a natural beginning. According to the one-time DOWNTOWN Coverman, the couple met online with Toyosi texting Daniel, who was relatively a stranger at the time, asking them to make a movie together. She was in the New York Film School while Daniel was on a similar path in South Africa. The swoon-worthy couple has been married for five years, adding two beautiful children to their union.
Rasaq & Sade Okoya (married)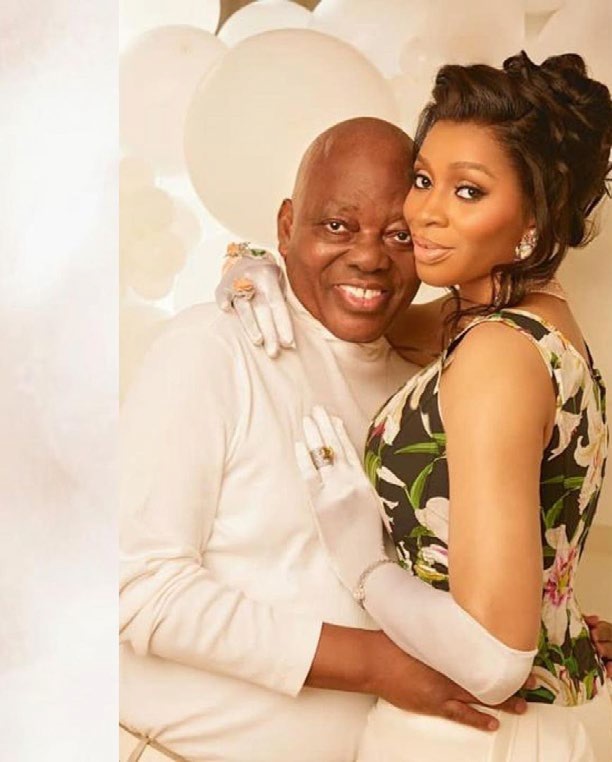 In 1999 when 59-year-old billionaire industrialist, Rasaq Okoya, married 21-yearold beauty, Shade, there were murmurs surrounding the relationship's dynamic. Twenty-four years later, their union has gone from strength to strength, with Shade's input as the managing director of the family business, Eleganza Industrial City, clear indications of the beauty, brain and personality that attracted her now-83-year-old husband. Speaking with our Editor, the one-time DOWNTOWN cover woman shared relationship advice. "Some lessons I have learnt in my marriage are to be more loving and tolerant. As love conquers all."
Davido & Chioma (married)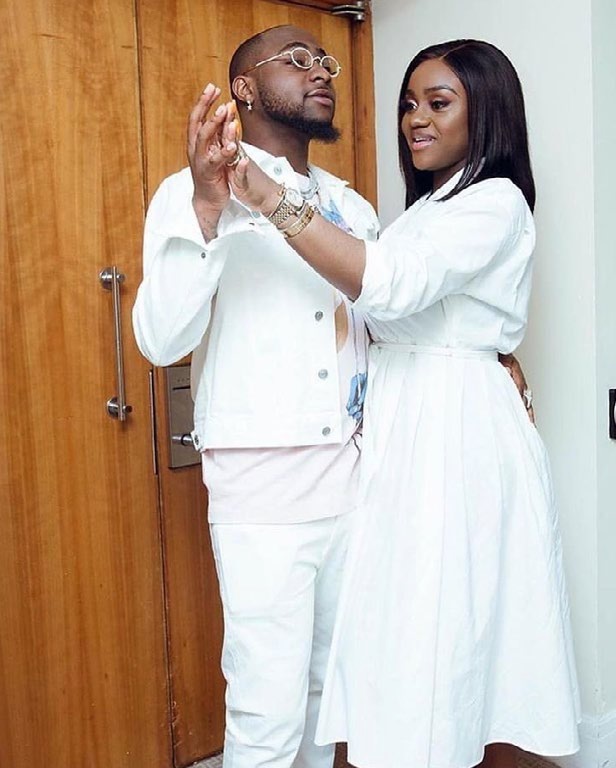 Davido and Chioma's love story has been on our faces for quite some time now. However, fans of the lovebirds will hope that their relationship will no longer witness a stop-and-start after the popstar changed his marital status on his Wikipedia page, confirming reports that the couple got married secretly on the 6th of November, 2022. In a year of love and loss, which saw them mourn the death of their son last year, Davido and Chioma's relationship has, in fact, stood the test of time.
Joke Silva & Olu Jacobs (married)
By far the oldest couple on this list, veteran actors, Joke Silva and Olu Jacobs' 34-year-old marriage is the ultimate relationship goal. The couple met in 1981 at the National Theatre, Lagos, during the 21st Independence anniversary, and were married eight years later. Despite being together for over three decades, with both actors at the very top of the film industry hierarchy, their union has been impressively void of scandals. Asked why his wife still bears her maiden name, Jacobs answered, "She is her own individual. When I met her, she was an actress known as Joke Silva, so why should marrying me now deny her and her audience her name? She is Miss Joke Silva, who is Mrs Joke Jacobs. It is as simple as that. People began to say what they liked. They have even written that we are separated and all sorts of stuff. When she was working, she was Joke Silva and as well as Mrs Joke Jacobs at home." Nowadays, Joke Silva takes care of her husband, whom she revealed to fans and wellwishers has been battling dementia with Lewy bodies for a while.
'Mádé Kuti & Inedoye Onyenso (engaged)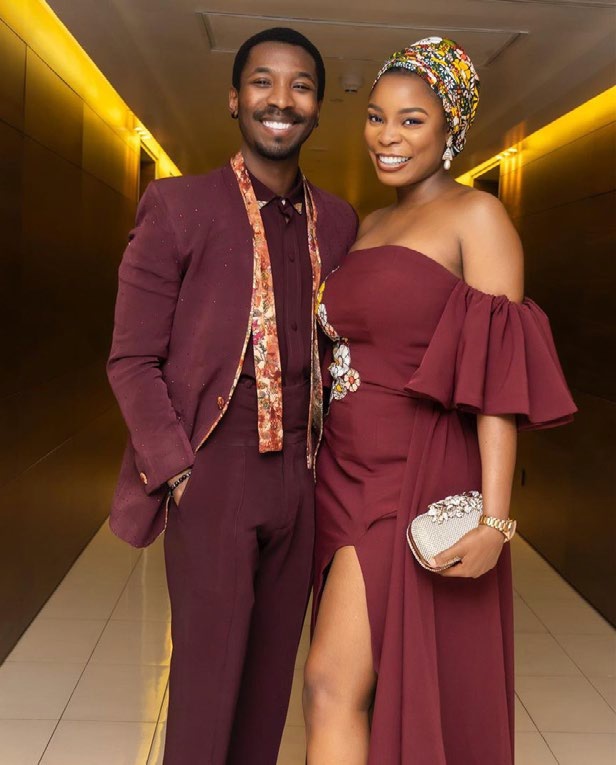 Mádé and Inedoye's relationship reached a new milestone last year when the couple got engaged. The lovebirds have been in the public eye since we can remember, with Inedoye as a constant fixture in the acclaimed Prince of Afrobeat's career's rise to prominence that features consistent touring of the world. Mádé Kuti announced their engagement on the 1st of November last year with the caption, "There's a lot of pain in the world every day. But sharing that pain and fighting for a better world with you makes it all worth living for. I can't wait to see the future we build together. I love you."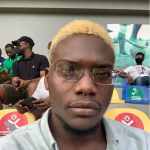 Self-identifies as a middle child between millennials and the gen Z, began writing as a 14 year-old. Born and raised in Lagos where he would go on to obtain a degree in the University of Lagos, he mainly draws inspiration from societal issues and the ills within. His "live and let live" mantra shapes his thought process as he writes about lifestyle from a place of empathy and emotional intelligence. When he is not writing, he is very invested in football and sociopolitical commentary on social media.