Quick Chat With Dare Olatoye, Co-Founder Of Trueflutter Dating App
Finding true love in today's world can be challenging, but for Dare Olatoye, Co-Founder of the Nigerian dating app, Trueflutter, it's a puzzle waiting to be solved. With over 1.6 million successful matches, Dare is a love connection mastermind, bringing years of professional matchmaking expertise to the table.
His dating app Trueflutter stands out because it was designed to help users express their uniqueness and connect in more natural ways. One unique feature is the audio bio that lets you hear what a person sounds like before you connect. And if you are interested in the person, you can let them know by sending a Flutter – a voice text that lets you personalise your connection request.
In this exclusive interview with DOWNTOWN, Dare dishes on what it takes to find true love, the best part of being a private matchmaker, and the emerging trends in the dating world. With a success rate of 40%, Dare shares his secret to matching clients with the most compatible partners.
What led you to this particular career path?
It started with my passion for connecting people. I've always been passionate about this since my undergraduate days, and there were quite a number of mutual friends that ended up dating because of me. Fortunately, I've always seen problems as puzzles that needed to be solved. When I noticed many more people complaining about being single, I knew there was an opportunity to add value while building a business. People had already said I had a gift for connecting people, and it was something I really enjoyed. So that's how it all started. I thought of the idea and just ran with it.
What is the best part of being a matchmaker and relationship expert?
That's easy. Seeing people I matched happy in their relationship or getting married is incredibly rewarding. The thought that a family was started because of what I did… there's honestly no better feeling in the world.
What's your biggest strength as a matchmaker?
Clients find it really easy to talk to me, and I'm able to use the right questions to learn their personality traits, values and patterns. And while people may have different personalities, it's important that their values be aligned. My biggest strength as a matchmaker is gleaning this information from conversations and using it to match my clients with the most compatible partners.
What's the area you work on most with your clients?
Identifying their patterns and helping clients become aware of them. If a person grows up expecting a husband to act in a particular way, it'll create friction if the other person has different patterns. I help my clients become aware of what type of partner would be great for them, not necessarily what society has painted as the ideal mate. I've also gotten feedback that knowing these patterns help them defuse tense arguments because they're able to see below the surface and understand why they were triggered by something their partner did.
How do you deal with clients with unrealistic expectations when they come to you?
I have candid conversations with them. The truth is that it's hard to change some people, but the more flexible they can be, the easier it will be to find them a match they'll be happy with. We graciously part ways with those not open to stepping out of their comfort zone.
What's your success rate been like since you started your career?
About 40%. Compared to global industry standards, that's pretty phenomenal because people who come to professional matchmakers do so with very high expectations and are typically quite picky. Since the situation requires us to match two different people who have set really high standards for a partner, we have to navigate patterns, personality traits and values. Those we successfully match are incredibly compatible, and my inbox is filled with hundreds of 'thank you' messages and wedding invitations from grateful couples.
How does your matchmaking process begin?
We start with the consultation, where I get to meet the client one on one. They let us know whom they would prefer to meet, and we facilitate an initial introduction, making sure I or someone from my team is on that first call or meeting to ensure it's not awkward. After understanding precisely what they want in a partner, their values and patterns, we take time to find highly compatible matches and share the top three profiles with them.
What are some emerging trends in the dating world?
Online dating and private matchmaking are now seen as the norm and not the exception. A funny but relevant example is my mum telling her friends from church to tell their single children to either download Trueflutter or use our private matchmaking service.
What is your definition of true love?
Everybody has their definition of love. It's not merely a feeling, that's for sure, but there are signs that let you know it's the real thing. The highest expression of love is sacrifice. You know someone loves you when they put you first and make sacrifices for you.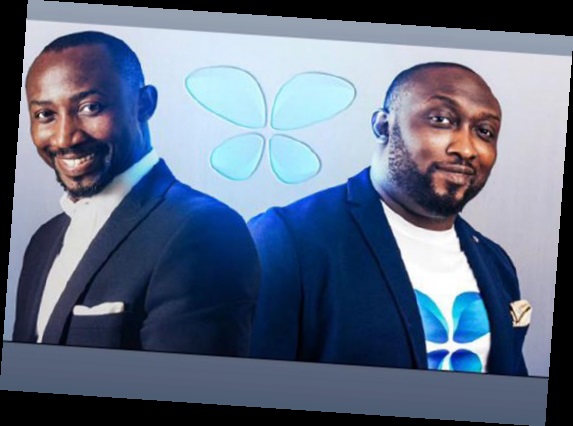 What are the signs when you find one?
Do they respect you? Are they proud of you? If your partner shows you off, that's a beautiful green flag. Do they make sacrifices for you and prioritise your needs?
If yes, then you know you have a keeper.
What advice would you give to singles finding true love in Lagos and the world?
Single people finding true love is not like a Nollywood or Hollywood movie. Movies have sold the story that love is something that happens to you, not something you can actually make happen. That's a pretty disempowering narrative. You have to put in the work. If you want true love, then you need to be deliberate about it. If you're single, you can actually set a goal to find a great partner within the next three months, and if you take action, you can make it happen. You can't keep praying to God and expecting an answer without putting in any work. Someone out there is looking for someone just like you. So get on a dating app or use a private matchmaking service. One of the biggest lies people have told themselves is that dating apps are a last resort for desperate people. It saddens me to see people holding themselves back from happiness because of this false belief. We have matched celebrities and highly successful corporate executives who recognise this as the new way to find love.
Why do you think most ladies and guys remain single?
The simple answer is that they are not deliberate in their search. They don't invest the time to find the love they seek. They set goals for getting jobs, saving money, and losing weight. But they don't seem to realise that they can also set goals for finding a partner. If they take massive action, they can keep their high standards and still find someone who is an excellent fit for them.
In this era of internet fraud, how can one trust online matchmaking and matchmakers?
With the Trueflutter dating app, we've built a proprietary security system that flags catfishers and potential fraudsters. Regarding the matchmaking service, it is currently driven just by referrals, and we barely ever advertise. This means we've built up a vetted, highly curated client database over the years and have never had an incidence of fraud.
How can single people looking for love access your services?
People can download the Trueflutter dating app for free by visiting trueflutter.com, and those interested in our private matchmaking services can go to trueflutter.com/VIP.
Dorcas Akintoye is a dedicated writer with more than 2 years prolific experience in writing articles ranging from food, entertainment, fashion and beauty. She has a National Diploma in Mass Communication from Kwara State Polytechnic, Ilorin. She loves writing, listening to music and playing scrabble. She is a highly-skilled, enthusiastic, selfmotivated professional writer.