Cruising in Disappointment
When life disappoints…
Last month, tech giants, Twitter, decided to set up its first-ever African headquarters in Ghana, a decision that shocked a lot of Nigerians on the Internet. Having gained notoriety on the African Twitter space as the big brother with the best jollof rice, of course the self-proclaimed Giants of Africa were left disgruntled by Twitter's decision to set its camp in Ghana rather than Nigeria.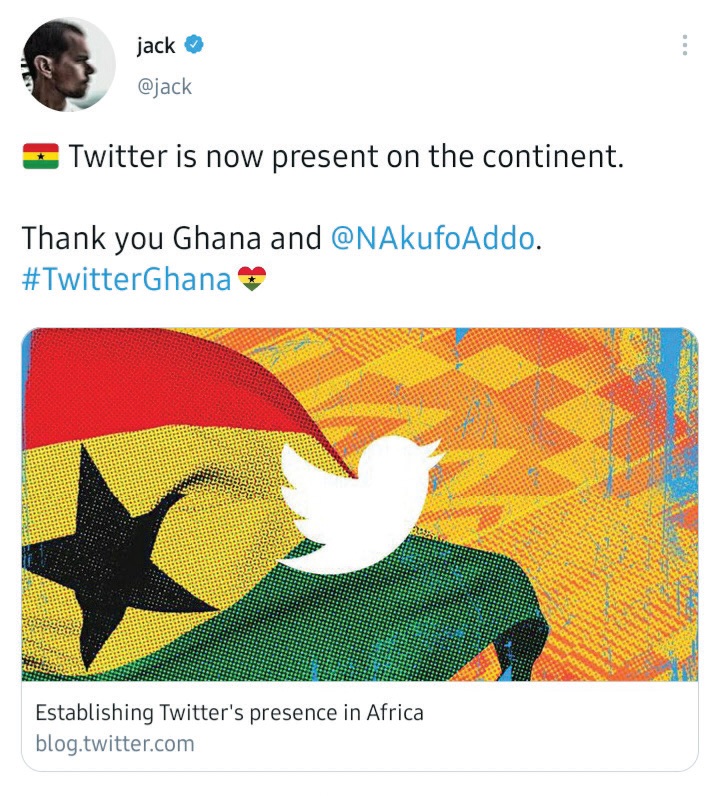 For many Nigerians, it was a moment of introspection, while others took a rather patriotic approach to call out Twitter on its unfairness.
Here are some of the reactions from Twitter NG.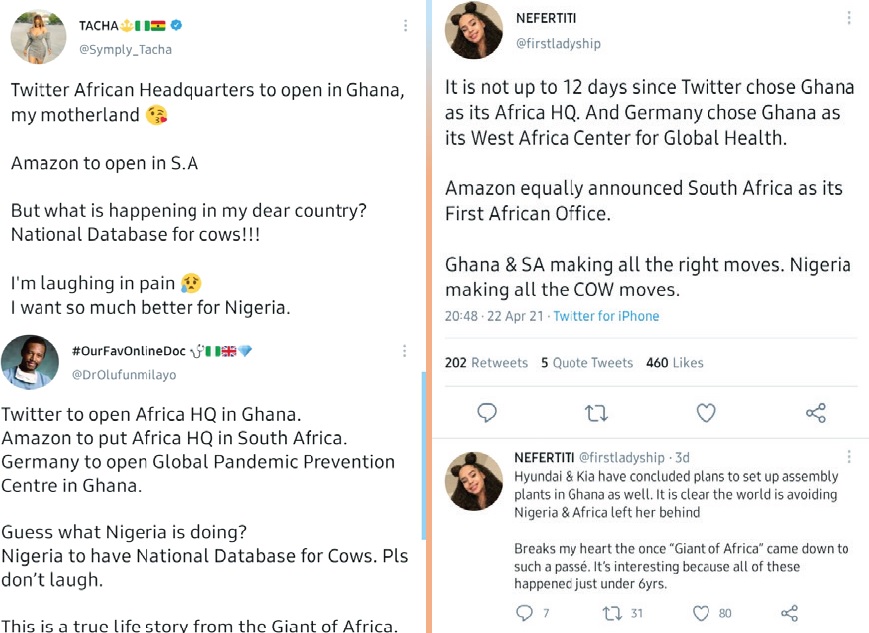 Needless to say, the Nigerian tech space has witnessed an impressive uprising in recent years with startups like Paystack, Flutterwave, Piggybank, amongst others, leading the charge to digitise the nation. Also, it is important to note Facebook founder, Mark Zuckerberg's famous visit to Lagos, Nigeria in 2016, which resulted in plans to set up the second-ever African Facebook headquarters in Lagos, this year, six years after the first one was set up in Johannesburg, South Africa.
Whilst we are happy for Ghana and all of that, let's not forget that we still have the best jollof rice on the continent.
…make cruise
Desmond Elliot, one of the biggest talking points of the #EndSARS protest era was once again dragged to the podium to become the subject of Twitter NG's banter sessions. It all happened when a Twitter user came online to share a story of how her friend got engaged and broke off the engagement as soon as her fiance handed her a ring worth 10,000 Naira. As expected, this sparked a wild conversation. However, one of the responses gave birth to a whole different trending topic. Another Twitter user responded by saying "come Surulere make we flush you inside Desmond Elliot toilet."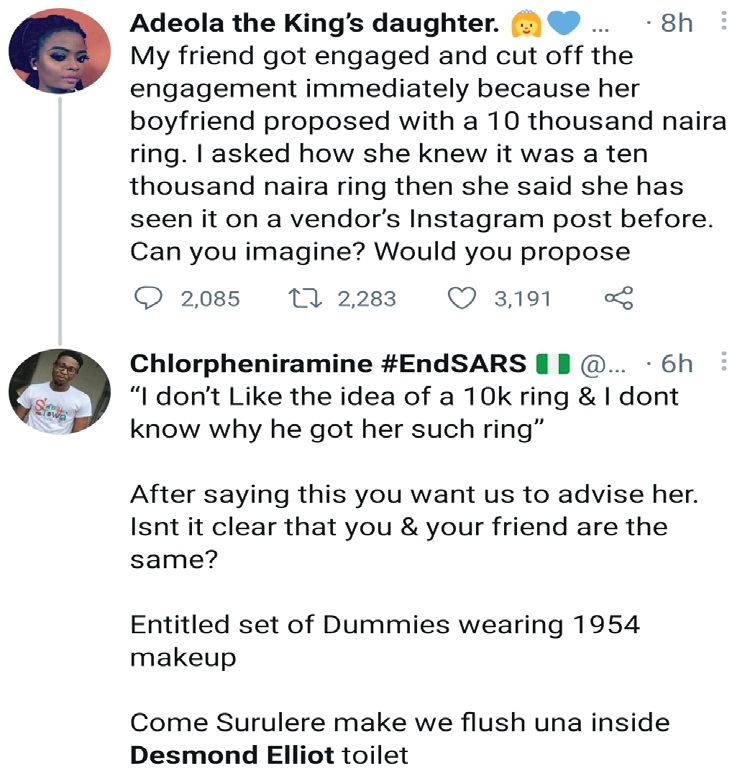 The Lagos State House of Assembly lawmaker's toilet, as is with his other projects within his Surulere constituency, has been a subject of ridicule ever since his ill-fated comments regarding the #EndSARS protests and the then-proposed antisocial media bill. What would follow were relentless jest tweets that blamed Desmond Elliot for everything that went wrong in each Twitter user's personal life.
Here are some of the funny ones…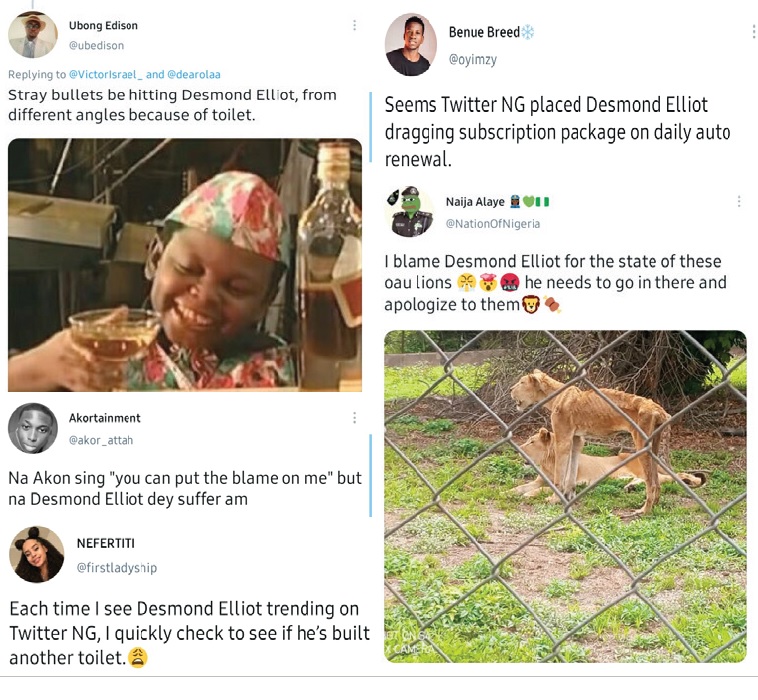 …then take it with you on a date
What is the ideal look one could wear on a first date? This was the conversation on Twitter NG last week as a user came online to bash men who wear traditional attires on dates. Another Twitter user came and included jeans trousers and t-shirts in the category of what NOT to wear to a first date.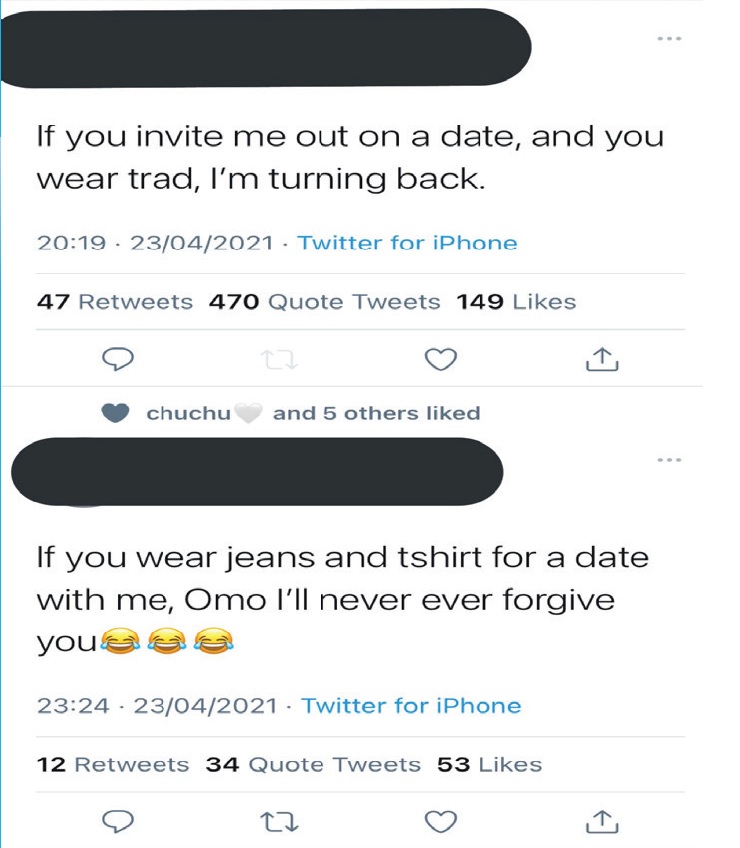 This left a lot of men confused as it circled back to the age-old "what exactly do these women want?" question.
Here are some of the funny opinions…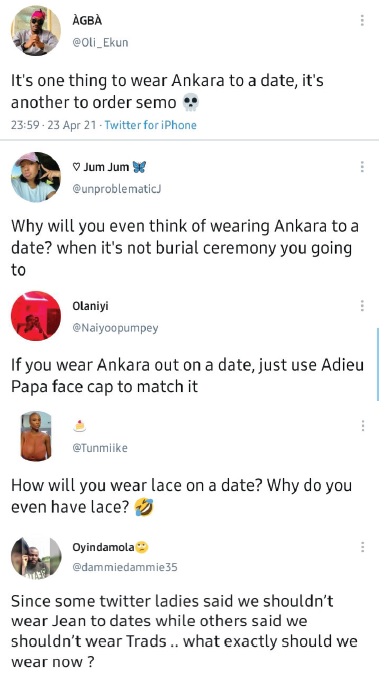 Perhaps the most unfazed people on God's good earth, Nigerians, have mastered the art of making lemonade out of the lemons life throws at them. So no matter how disappointing the situation is, we've made it a habit of turning it into cruise sessions.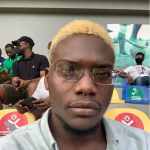 Self-identifies as a middle child between millennials and the gen Z, began writing as a 14 year-old. Born and raised in Lagos where he would go on to obtain a degree in the University of Lagos, he mainly draws inspiration from societal issues and the ills within. His "live and let live" mantra shapes his thought process as he writes about lifestyle from a place of empathy and emotional intelligence. When he is not writing, he is very invested in football and sociopolitical commentary on social media.