Udo Maryanne Okonjo's Epic Journey Through Real Estate, Leadership And Impact
The ACE Business Club is a symbol of transformation and empowerment in leadership and development. For a very long time, the club had served as a breeding ground for sincere leaders and an environment where brilliance is fostered by mentoring.
People who belong to this elite group have found the direction and encouragement they need to reach their greatest potential professionally and personally. This club was established by Udo Maryanne Okonjo, a visionary leader in her own right who not only achieved success in the real estate industry but has devoted her life to assisting others in achieving authentic leadership.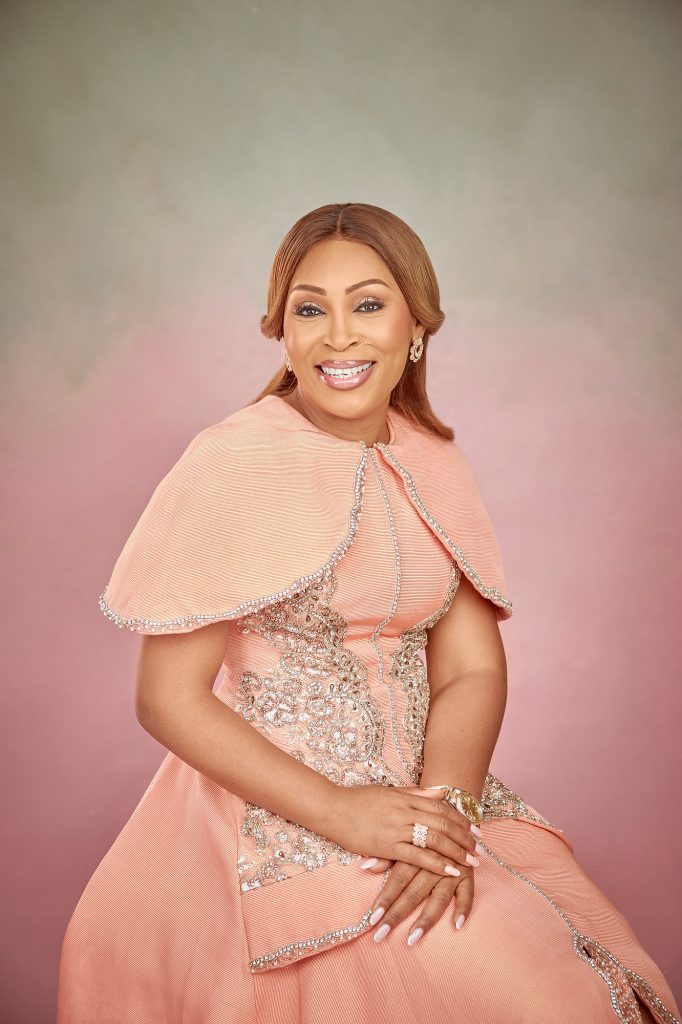 Udo Maryanne Okonjo was raised in an exemplary family; her life story is full of accomplishments. She started her career as a lawyer but later took a revolutionary path that eventually made her the CEO of Fine and Country West Africa, a dominant player in luxury residential and premium commercial real estate. Yet, her influence goes well beyond words alone. Her actual brilliance lies in her persistent dedication to developing talent, promoting authentic leadership, and enabling others to realise their best potential.
In this interview with TheWill DOWNTOWN's Dorcas Akintoye, Udo Okonjo talks about the transforming effect of mentoring, the history of the Ace Business Club, her journey as a real estate expert, and the route to authentic leadership that she passionately paves.
Your journey from being a lawyer to a real estate expert is fascinating. What inspired you to make that transition?
Growing up in a family where law was not just a profession but a calling—my father being a Federal High Court Judge in Nigeria and my older brother, a Harvard Ph.D. law graduate, made a profound impression on me.
I vividly remember my brother's professor from Boston visiting our home in Ikoyi, Lagos, when I was only a teenager, cementing my desire to reach the pinnacle of the legal profession. I even began a doctorate in law as early as 1996 and eventually became a partner at a leading commercial firm.
The shift to real estate was both a risk and a revelation. In a society and a professional education that heralded law as the "noble profession," venturing into real estate wasn't the conventional path. But I couldn't ignore the allure— the blend of creativity and strategy that real estate afforded me was irresistible.
Looking back, I have no regrets. Law provided me with a sturdy foundation, ingrained in rigour and discipline, while real estate has been the canvas upon which I've expressed my creativity and strategic thinking. In the end, I've discovered that I'm not one without the other—I am both.
This multifaceted background equips me uniquely for my strategic business development along with governance-focused and digital-forward director roles. It's this rich tapestry of skills and experiences that also enhances my executive coaching and ignites my passion for serving the next generation of high-impact leaders across various sectors.
Your journey includes studying law in Nigeria and Corporate and Commercial Law in London. How have these diverse educational experiences shaped your professional path?
My educational journey goes beyond law degrees from Nigeria and London. In addition to being admitted to the New York Bar in 1994, I have also pursued high-performance leadership certificates from Oxford Said Business School, Corporate Governance and Management from Cambridge Judge Business School, and an executive coaching certification from University of California, Berkeley Haas Executive Coaching Institute. These experiences have not only broadened my skill set but also imbued me with a truly global outlook on business leadership.
The diverse educational background, spanning multiple jurisdictions and disciplines—serves as a robust foundation for my career. It allows me to adeptly navigate both local and international landscapes and to approach challenges with a nuanced, well-rounded perspective.
Whether it's understanding local market dynamics in Nigeria, grappling with complex corporate structures in international settings, or advocating for excellence in leadership and governance, this multifaceted education has been absolutely pivotal. It has empowered me to bridge cultural and professional gaps, assemble diverse teams, and propose solutions that are both locally relevant and globally informed.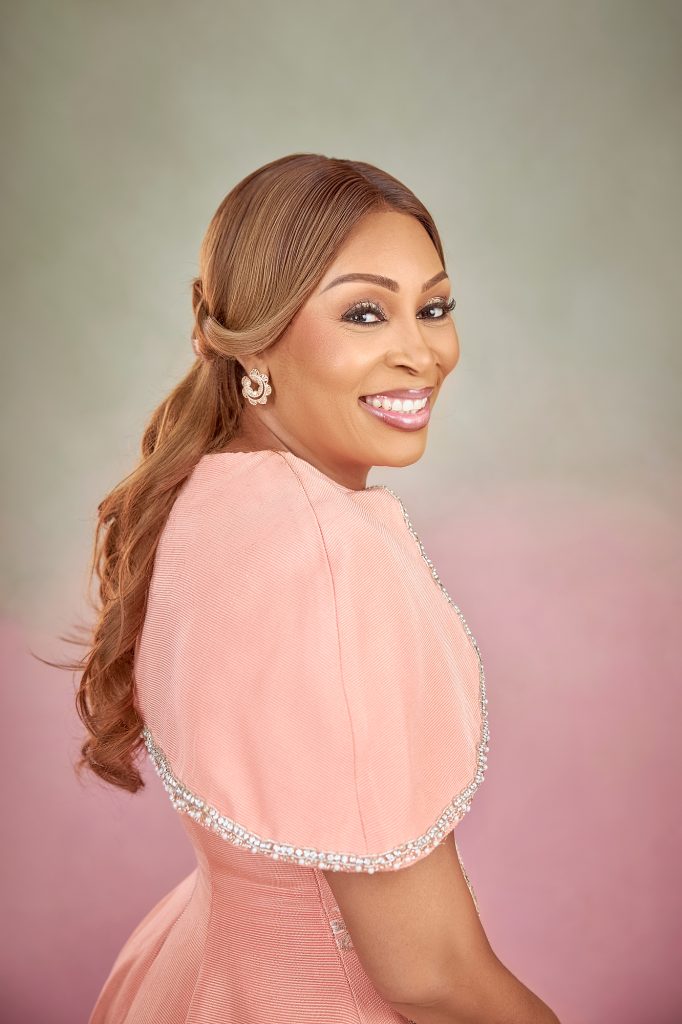 As the CEO of Fine and Country West Africa, what's one aspect of the real estate industry that constantly keeps you motivated and excited?
One of the most exciting aspects of my role as the CEO of Fine and Country West Africa is the opportunity to serve as a trusted advisor on projects defining Nigeria's topmost real estate skyline. The privilege of influencing and shaping the thoughts and actions of key stakeholders in these groundbreaking projects is not something I take lightly.
Each project is a canvas where we can paint a vision for the future of our communities and cities. The stakes are high, and the impact is long-lasting. My role allows me to work with high-impact clients, turning abstract concepts into concrete realities that people can experience in their daily lives. This aspect of being a key contributor to the real estate landscape in Nigeria keeps me incredibly motivated and excited about the work I do.
How did your experience as a lawyer uniquely prepare you for the challenges and opportunities you face in the real estate sector?
My background in law has been an invaluable asset in my journey in the real estate sector. As a lawyer, I honed skills in negotiation, contract drafting, and due diligence, which are foundational elements in property transactions. These skills have uniquely prepared me to identify opportunities and navigate challenges in real estate, allowing me to manage risks effectively and secure favourable terms for all parties involved.
Moreover, the legal training instilled in me a critical thinking, rigorous attention to detail and an ethical approach to business, which are critical in real estate where the stakes are high, and decisions can have long-term consequences. My role as a trusted advisor in high-profile projects that shape Nigeria's real estate skyline often involves complex legal considerations. Being well-versed in both the legal and commercial aspects enables me to provide a holistic perspective, shaping the thoughts and actions of key stakeholders and contributing to more informed, robust decision-making processes.
The confluence of these experiences has not just prepared me for the challenges in real estate but has actually turned those challenges into opportunities for innovation and impact.
The Inspired Women of Worth Network (iWOW) has made a significant impact. Can you tell us about what inspired you to establish iWOW, and how has it evolved over the years?
The Inspired Women of Worth Network (iWOW) was born out of a personal turning point in my mid-30s when I realised the crucial need for a supportive space for ambitious, purpose-driven women, especially those interested in the concept of 'Creating your own table', going beyond the popular message of asking for a seat at the table. Over the years, iWOW has evolved into a movement, expanding through workshops, online courses, and community projects. Our focus ranges from leadership and entrepreneurship to mental wellbeing and work-life balance.
What's incredibly fulfilling is seeing the ripple effects of this empowerment. We have members who've teamed up on projects championing women in leadership. Others have become leading voices in their respective industries, and many are stepping into leadership roles more confidently than ever before. The sisterhood that iWOW has inspired since 2010 has even influenced the growth of similar networks across Africa.
What has remained constant is our mission to inspire and equip women to live their best lives and make a meaningful impact in their spheres of influence.
So, for me, the fire for this initiative is continually stoked by the real, tangible changes we're catalysing in women's lives. It's more than a network; it's a movement and message that's altering the landscape of women's leadership and impact.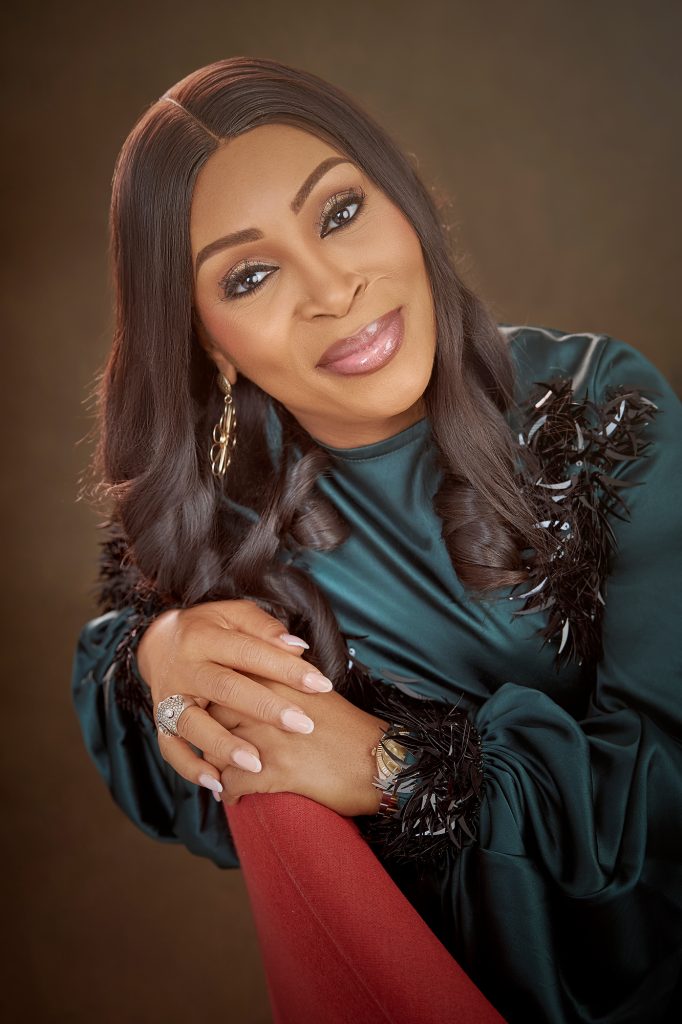 Is iWOW still active? If so, what upcoming projects or events can we look forward to from the network?
Yes, iWOW is very much active and continuously evolving to meet the needs of our ever-growing community. One of the most exciting developments has been the launch of our Academy for Female Leadership in 2020. The academy has already graduated 200 Power Women in its pilot phase, and we're thrilled to announce our ambitious goal to reach 10,000 women over the next seven years through a digital on-demand course available across Africa and globally.
We're also in the process of licensing our signature Power Woman curriculum and course to educational institutions and other women's networks. The Power Woman Course™️ is centred on "Transforming Society Through Empowered Female Leaders," and it aims to equip women to lead boldly and confidently in various spheres of influence.
We believe that empowerment is not just personal but communal, and through these initiatives, we aim to create a ripple effect that will benefit society at large. Keep an eye out for more details and upcoming events that will further this mission.
We're excited about the future and can't wait to share what's next for the iWOW community.
Can you share the origin story of the ACE Business Club and what motivated you to establish it?
The seed for ACE Business Club was planted during my own journey as an ambitious African lawyer turned entrepreneur who also had a stint in the public sector as Special Adviser on Legal and Constitutional Matters to the Senate President. Navigating these different sectors was a maze without a map. In my quest for guidance, I traversed continents, from UAE and UK to South Africa and Canada, investing in masterminds, mentorship programs, and coaching. While beneficial, these experiences often lacked local context, which proved costly. I once left a million dollars on a negotiation table— a mistake I could have avoided with insights from a seasoned business leader who later became an informal advisor.
I established ACE Business Club to fill this gap, creating a platform where emerging leaders and entrepreneurs could fast-track their success by learning from others' wisdom, including my own. The club offers the Global ACE Mentorship Experience, an accessible route to on-demand Growth Accelerator Courses and a virtual community of Global Champions committed to accountable leadership impact and financial growth.
We've been able to attract an incredible array of accomplished, purpose-driven business leaders and ACE Coaches. The excitement and momentum are palpable, and I'm truly thrilled about the endless possibilities that the future holds for our ACE Business Club community. Our cornerstone belief remains: 'Every human being has the ability to Achieve the Extraordinary—if they are shown the HOW.' And that's exactly what we're doing at ACE.
The ACE Business Club's focus on personal development and authentic leadership is intriguing. Could you share a memorable mentorship experience from the ACE Business Club that had a profound impact on someone's journey?
One experience that stands out and encapsulates the transformative power of the ACE Business Club involves an entrepreneur who joined our program feeling uncertain about scaling his business. Through our Mastermind level program, he developed an elevated sense of confidence that fueled him to go after his authentic goals, including taking his business global also leveraging high-level connections forged through the mastermind. The shift was monumental; he described it as a 'mindblowing' awakening to his true potential.
Another impactful story is that of a C-suite executive who was feeling unfulfilled in the corporate world.
Utilising our Gold Matrix Blueprint, she successfully transitioned into entrepreneurship and strategically positioned her business to attract game-changing opportunities. The transformation was not just professional but deeply personal, and she referred to the experience as 'game changing.'
These stories are just the tip of the iceberg when it comes to the profound impact the ACE Business Club has had on people's journeys. It's incredibly rewarding to see individuals break through barriers, realise their extraordinary potential, and create ripple effects of positive impact in their personal and professional lives.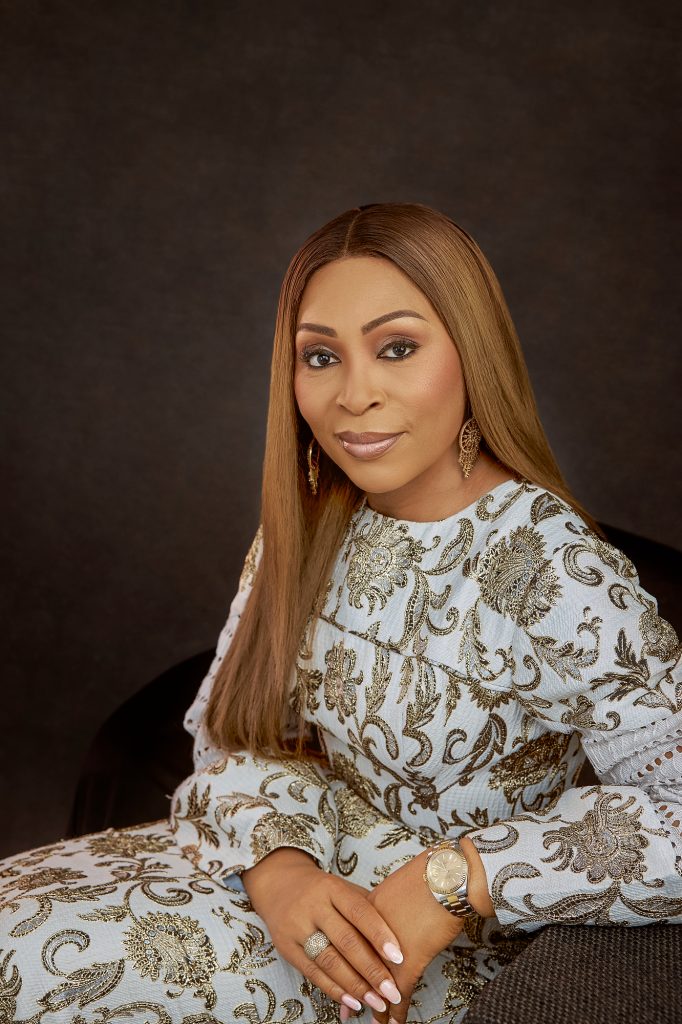 Mentorship can be a powerful tool for growth. Can you tell us about a mentor who had a profound impact on your own path to leadership?
Mentorship has been a cornerstone in my journey towards impactful leadership. While I've been fortunate to have various mentors in different life spheres , one stands out—a self-made multibillionaire grounded in authentic wisdom, integrity and global success. I meet him quarterly to discuss everything from geopolitics to industry trends. One vital lesson he imparted was the concept of 'thinking in decades, but acting in days,' which has guided my own strategic planning and decision-making.
His guidance transcends textbook wisdom. He's accessible and offers insights that stem from a life rich in experiences, triumphs, and failures.
This multidimensional mentorship has been so transformational that it contributed to my inspiration to establish platforms like the ACE Business Club.
Here, not only am I accessible to members monthly, but I've also curated a collective pool of global industry experts for our members to tap into.
I've extended this concept into a VIP-level service as an independent board advisor/director, offering a balanced blend of life and business strategy consultation to higher level businesses with Founder-CEOs. Through these initiatives, I am passionately 'paying it forward,' enabling the next generation of entrepreneurial leaders to realise their own extraordinary capabilities.
Authentic leadership is a cornerstone of the ACE Business Club. Could you elaborate on how you define authenticity in a leadership role?
Authentic leadership is a concept I've dedicated years to understanding, to the point of publishing multiple articles on what I call the 'Authenticity Advantage.' For me, authentic leadership goes beyond just being true to oneself; it's a harmonious blend of mind and heart in decision-making and interaction. Authentic leaders are not just bosses; they're brand assets. They are transparent about their values and beliefs but equally willing to evolve.
I remember when I transitioned from legal consultancy to entrepreneurship and had to lead a team. The legal world had taught me the value of meticulousness and scepticism, but entrepreneurship needed more—optimism, agility, and emotional intelligence. Balancing these traits without losing my core identity was my first real lesson in authentic leadership.
Especially for small businesses, where margins for error are slim, this 'Authenticity Advantage' is transformative. Your unique value proposition isn't just the services or products you offer but extends to how you, as a leader, infuse your essence into your operations. When I served as Special Adviser on Legal and Constitutional Matters to the Senate President, this blend of authenticity, adaptability, and awareness was critical in steering legislative procedures in an effective and respected way.
Through my articles, case studies, and now the ACE Leadership and Mega Business Blueprints, I've documented how businesses not only survive but thrive when guided by authentic leadership. It's not just a style; it's a way of life that permeates every business interaction, attracting the right opportunities and nurturing meaningful relationships.
As a mentor, what's one essential quality you look for in mentees who join the ACE Business Club?
The ACE Business Club is designed to be a magnet for leaders at all stages who are not just committed to growth but are deeply rooted in a mindset of continuous improvement encapsulated by the Kaizen philosophy. We're particularly proud to attract a diverse cohort of champions, ace CEOs and co-igniters—those who are both emerging and advanced in their leadership journey. What sets our members apart is their blend of curiosity, humility, and a profound openness to explore the unknown, regardless of their years of experience.
It's unfortunate when seasoned leaders equate tenure with growth, missing out on opportunities to evolve. On the flip side, we find younger leaders who embody openmindedness are often the ones accelerating their growth multi-dimensionally. In ACE, we intentionally steer clear of the 'sage on the stage' approach, fostering an environment where every leader contributes to the collective wisdom.
Our focus on diversity—in age, industry, and stage of leadership—greatly enriches the accountability circles within the club.
This multiplicity of perspectives contributes to an atmosphere where transformation is not just probable but inevitable. When you join ACE, you're committing to be a co-igniter in your own leadership journey and of mutual growth within the circle of success, ensuring an impact that resonates well beyond our club's walls.
In a rapidly changing business landscape, how do you ensure that the ACE Business Club's offerings remain relevant and impactful?
The ACE Business Club is a dynamic ecosystem of coaching, community and growth, always evolving to meet the multifaceted needs of our diverse membership. While our digital monthly mastery sessions and on-demand Growth Accelerator Courses provide a robust foundation, the real magic often happens at our live events. We amplify the experience through multi-city meet-ups, global success summits, and even our members' book launches. These in-person gatherings offer an unparalleled opportunity for high-level networking and the sharing of tangible success stories, effectively bridging the online and offline worlds.
We also recognise the immense value in personal introductions, so we facilitate high-profile business referrals, connecting our members directly with industry giants who can provide specialised wisdom and potentially life-changing advice. These introductions at the Mastermind level aren't just add-ons; they're a vital part of our value proposition, setting ACE apart as a conduit for accelerated growth and impact.
The essence of ACE is to create a tapestry of experiences that cater to the ambitious yet humble, the expert yet ever-curious— leaders who are all united by a shared commitment to continuous improvement.
We don't just skim the surface; we dive deep into leadership, business, and wealth mastery, continually refreshing our content based on member feedback and the latest industry trends.
With this multifaceted approach, which blends online education, live events, and targeted high-level introductions, the ACE Business Club doesn't just remain relevant; it sets the standard for what a transformative leadership and business community should be.
The world of real estate is ever-evolving. What emerging trend do you find most exciting and full of potential?
One trend that stands out in the realm of luxury real estate and prime office spaces is the concept of "future-proofing" investments through the integration of technology, sustainability, and adaptability.
Today's discerning clients are looking for properties that aren't just luxurious or centrally located but are also smart and sustainable. They are investments primed for the future, capable of adapting to technological advancements and shifting sustainability requirements.
In luxury residential projects, future-proofing could mean designing homes with infrastructure that enhances wellbeing and can easily adapt to new smart technologies as they emerge. For prime office spaces, it's about creating modular, scalable environments that can evolve with the company's needs and future work trends. All of this is topped with a layer of sustainability, from energy-efficient installations to eco-friendly materials, ensuring that these properties not only hold their value but may even appreciate due to their future-ready features.
As a trusted advisor to projects that are defining Nigeria's top real estate skyline, I find this trend exceptionally exciting. It aligns perfectly with my vision of steering the industry towards smart, sustainable choices while offering robust investment opportunities that stand the test of time.
Future-proofing is more than a buzzword; it's fast becoming a standard in luxury real estate, and it's a standard I'm keen to uphold and propagate.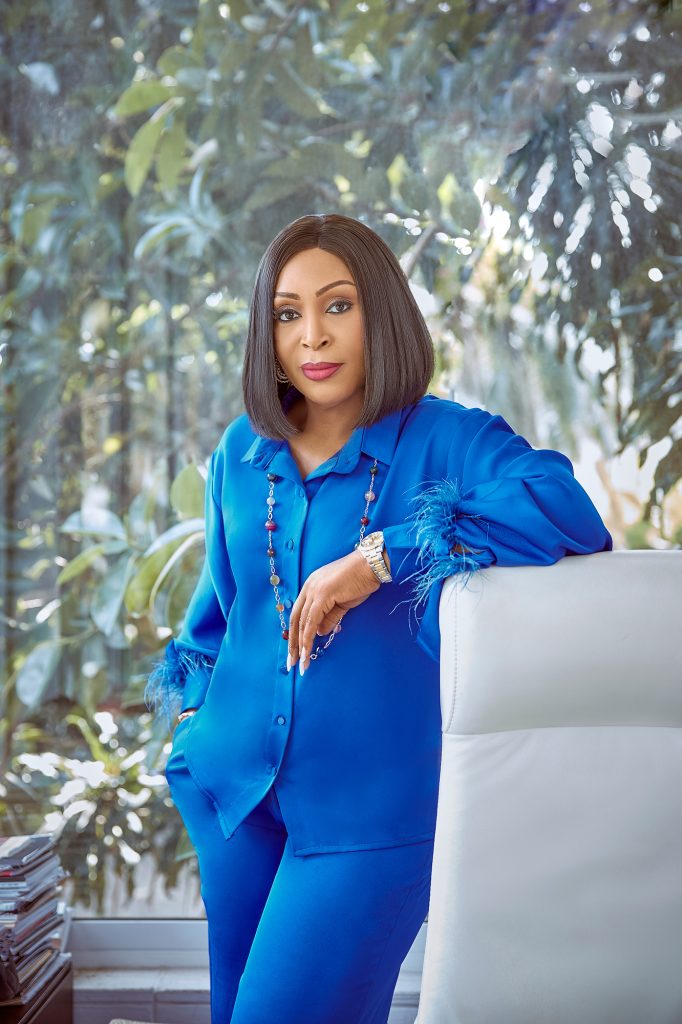 What role has technology played in transforming the way you approach real estate marketing and advisory services?
Technology has been a game-changer in the way we approach real estate marketing and advisory services. It has enabled us to gather and analyse data more efficiently, providing deeper insights into market trends and consumer behaviour. This allows us to offer tailored advice to our clients, helping them make more informed investment decisions.
In terms of marketing, technology has expanded our reach tremendously. Through digital platforms, we're able to connect with a global audience, showcasing properties through virtual tours and interactive experiences that give prospective buyers a detailed view, no matter where they are in the world.
Furthermore, automation tools help us streamline administrative tasks, freeing up more time for client engagement and strategic planning. Overall, technology has not only increased our efficiency but also elevated the level of service we're able to provide to our clients.
Looking back, what's one achievement that stands out as a testament to the legacy you're building in the real estate, leadership development and women empowerment spheres?
One significant milestone that captures my multifaceted legacy is the creation of the ACE Business Club, a culmination of over a decade of experience in mentoring female leaders through initiatives like 'iwow' and the 'Finer Wealth Series.'
These earlier projects laid the foundation for ACE, which has evolved into a global platform open to both men and women and focused on synergising various leadership styles, skills, and strengths.
As Chief Igniter, my role is to spark transformational change, bringing together the best of what I've learned in my governance-focused roles, international legal career, and as a highly-sought real estate entrepreneur. I've taken these learnings to craft the ACE Business Club's leadership curriculum with the ambition of setting a new standard in African and global leadership excellence.
Backed by my academic accolades, which include a Chevening Scholarship and certifications from globally renowned institutions like Berkeley, Oxford, and Cambridge, I am strategically positioned to guide emerging and veteran leaders. This is complemented by my life lessons learned from raising four accomplished children across multiple continents.
As a proud member of the Forbes Business Council, I leverage my platform to collaborate with global industry leaders and continue refining our offerings at the ACE Business Club.
My guiding framework, focused on High Value and High Impact work, aligns perfectly with the club's five pillars of Authentic Leadership: Purpose, Power, Profit, Prominence, and Posterity.
All these endeavours share a common, unifying aim: to inspire growth, champion leadership development as a universal solution, and empower a new generation of leaders to become purposeful, profitable, and positive influences in the world. It's this alignment that is the true cornerstone of my legacy. As I step into what I call my "legacy years," my heart is set on making the ACE Business Club's leadership curriculum a gold standard, not just in Africa but globally.
That's what brings a perpetual smile to my face and fuels my heart with immeasurable satisfaction.
Udo, your journey is inspiring. What's a motto or mantra that you live by, and how has it guided you through your career and life choices?
My mantra, "There are no extraordinary humans.
Only extraordinary principles. Everyone can become extraordinary," is more than just a guiding light for me. It's the core belief that propels me to create platforms that enable others to discover their own 'extraordinary,' whether it's in leadership, business, or wealth mastery. This is foundational in my executive coaching and leadership development work, whether with the ACE Business Club or any of the platforms where we make mastery and growth accessible to emerging and advanced leaders. It's my conviction that greatness is not predestined but is achievable by anyone willing to adhere to extraordinary principles and take actionable steps. This belief keeps me driven and focused, ensuring that everything I engage in has the potential to empower others to reach their own pinnacle of success.
As someone who has achieved success both within Nigeria and beyond, what advice would you give to aspiring real estate entrepreneurs looking to expand their horizons?
For aspiring entrepreneurial leaders keen on expanding their horizons, my advice is built on three key pillars. First, become an undisputed expert in your field, essentially an Ace Leader. This isn't just about knowing your business but about earning the trust and respect of high-profile clients and stakeholders. Depth of knowledge empowers you to offer candid advice to influential decisionmakers, creating profitable, win-win outcomes for all involved.
Second, leverage technology to future-proof your endeavours and stay ahead of the leadership curve.
Why play local when technology can give you access to a global playing field? The business landscape is dynamic, and staying current with technological advancements is non-negotiable for long-term success, especially for those with a global out-look-who aren't content to play the local game.
Lastly, but perhaps most crucially, immerse yourself in communities that accelerate your growth. Platforms like our Refined Investor Series offer indispensable insights for astute real estate investors and advisors. Furthermore, the ACE Business Club serves as a melting pot of purpose-driven, high-impact leaders committed to personal and professional growth.
I've witnessed how the right community and mentorship can unlock an extraordinary future that one could never have imagined.
And that's what drives me: the belief that there are no extraordinary humans, only extraordinary principles. If you adhere to these principles, your journey from ordinary to extraordinary is not just a possibility; it's a guarantee. So, don't just aim to succeed—aim to be extraordinary. With platforms like the ACE Business Club, you're not just taking a step; you're making a quantum leap.
Dorcas Akintoye is a dedicated writer with more than 2 years prolific experience in writing articles ranging from food, entertainment, fashion and beauty. She has a National Diploma in Mass Communication from Kwara State Polytechnic, Ilorin. She loves writing, listening to music and playing scrabble. She is a highly-skilled, enthusiastic, selfmotivated professional writer.