AFROBEATS' Dr Tiwa Savage Isn't Making Just Music
Many celebrities have several achievements, but not so many have firsts at different things matched to their name. For Dr Tiwa Savage, it's been a couple of firsts, including the first to shut down the O2 Arena, and now the first woman of African descent to join the MAC Maker family. Editor of TheWill DOWNTOWN, Onah Nwachukwu caught up with the artist.
This certainly is no small feat for anyone. It is a huge deal even for Dr Savage, who is no stranger to endorsements, considering she has many of them. It is a known fact that African women spend a lot of money on beauty products, yet true as it may be, it's the first time the continent is getting the sort of recognition it deserves from a brand as huge as this. And it couldn't have come at a more relevant time than this, where the African woman today knows exactly what she wants. So it is no surprise that they chose Dr Savage, who is quite confident and comfortable with the woman she has become. Speaking on this, she said, "Africans consume so much in make-up, and I don't think we have been recognised enough for how much we spend on make-up, so for me, this is long overdue for MAC to recognise and hear our voice and for them to use an African MAC maker."
While it is indeed long overdue, for Tiwa Savage, when she got the call, it didn't dawn on her how big a deal it was until she realised the brand had never had a Maker from Africa. "When I got the call from Vanessa, I didn't really think too much into it; I thought it was just another endorsement, and I thought to myself, 'That's great.' Then when we started and it was beyond"…her voice trails, then she continues,"When I realised we had never had a MAC Maker from Africa, a continent that has all shades? Like from the darkest to the lightest skin. From the thinnest lips to the fullest lips. From the highest cheekbones, you know, we represent everything when it comes to make-up, so for me, I thought, 'this is not just iconic; this is important for us in Africa.' " And as for how she feels about setting the trend for other African women, "I feel honoured and humble, but I feel like it's been long overdue, as I said. I feel happy; I feel very excited about the possibilities of what MAC could eventually do with more and more women."
Many may wonder, what prompted the brand to finally recognise Africa and choose Tiwa Savage as a Maker? In Dr Savage's opinion, apart from Africa being a huge consumer market, they wanted someone who would represent boldness. She explained this by saying, "I think they had finally just seen that Africa is a huge consumer of cosmetics and make-up. I think they just wanted somebody that would represent boldness, the core of being an African woman, a little bit of crazy that I think I have [laughs]. I mean not even just African women, women in general, I think they like the fact that I'm able to juggle being a mother, a career woman chasing after her dream and still believe in the core values of being an African woman."
Recognising Africa has gotten the continent one step closer to inclusivity — a culture the brand holds in high regard— but what does this mean for the continent? The afrobeats singer is confident it will open more doors for not just the beauty industry but other industries as well. "It's huge because I think I speak a lot on how unheard African women are, and I think this is a step in the right direction. I think this is a step into the beauty market, and we, as African women, know we love beauty. And I think we are leaders in that industry as well. So the fact that they are using MAC Maker from Africa, I think, will open up a lot more doors. Not just for beauty, but for the cosmetic and fashion industries."
And so the question as to why she chose to go for a red shade was one of the first things Dr Savage spoke about. "I'm usually a nude lip-colour kind of girl, but I wanted to go outside my usual self, so I decided on red. It also cuts across different skin tones from very dark to very light-skinned women."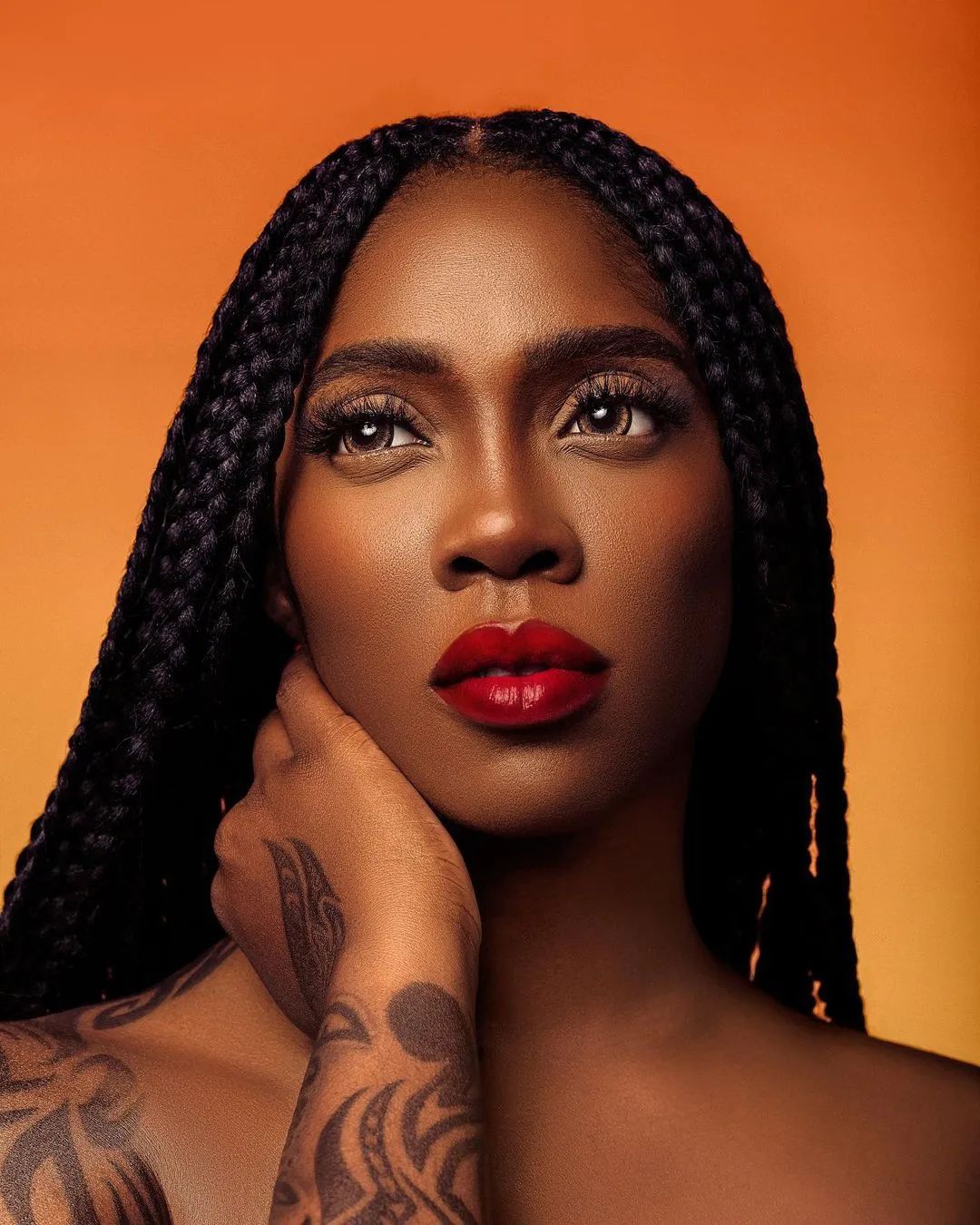 During the conversation, it was revealed that the process of making the lipstick went on for two years. For someone who has never been involved in producing something other than music, or a baby, it took a lot of patience and going back and forth with the team until they arrived at her choice of colour two years later. "MAC actually asked me to get other brands of red that I like, from fabrics to nail colour, so we went back and forth, and they would always send me a sample, and I would take pictures in natural light until I arrived at this colour." Two years is a long time to create something; with all the going back and forth were there moments when she thought she couldn't do it anymore because it had gone on for too long? "No, like I said at the beginning, when I heard that they wanted to work with me, it was just, 'oh yeah, this is great, this is MAC.' But the more I researched into the fact that they've never had this in Africa and how important this is, not just for me, I keep stressing that. This is more so important for African women. If it took me 10 years, I would have still done it." For someone who is often touring the world, you would think she would be excited to try famous make-up artists in every part of the world she has been to. But not Tiwa Savage. She believes so strongly in the magic Nigerian, and African make-up artists make with their brushes that whatever part of the globe she finds herself, she would typically insist on an African or Nigerian make-up artist.
And what, you may wonder, is her secret to keeping her make-up in place and long-lasting while performing for hours on stage? The singer says, "It's great to wear make-up, but I don't wear too much. One trick I've adopted for the past four years is not using foundation." It also happens to be her favourite way to wear make-up nowadays. Could she be setting a new trend with her fans?
With the conversation centred on beauty tips and tricks, it was only normal to talk about her favourite makeup item that would always be with her. Interestingly, for Dr Savage, it is "Lipgloss, I think." she revealed. Speaking of lipgloss, every girl is fascinated by make-up; often watching their mum as she applies it in front of a mirror, the little girl would play house, using her mother's beauty product when she isn't home. As soon as she comes of age, her very first make-up item is usually lipgloss. So I decided to travel back in time to the afrobeats star's days as a young girl and asked if she remembers what her first lipgloss or lipstick purchase was. "The first one I actually bought was MAC, Velvet Teddy. I remember it always. And my first foundation was NW45."
Many celebrities, having fallen in love with make-up from a young age, have tapped into the beauty industry to share a part of themselves; another side of their passion —not particularly obvious— with the world. While some, such as Lady Gaga, haven't really been able to get their brands to become household names, others like Rihanna and Kylie Jenner have become billionaires from their beauty and skincare lines. Joking about this when she was asked if more beauty items were in the works for the afrobeats queen, she said, "Rihanna is a billionaire…" And jokingly followed the statement with, "I'm not singing again." (continues laughing). "But no, I think it is a natural progression for me. MAC is a huge platform for me to step into the beauty market. I couldn't have asked for a better start. During the lockdown, I really got into the skincare industry, trying new things cause you know, we were at home. That was when I really learnt to do my make-up myself." So naturally, I asked the one question, everyone, friends and foe, has been itching to ask or silently wondering. Now that you have been a part of the process of making this product, is it safe to say that we should expect a beauty line from Tiwa Savage? Laughingly, she responds saying, "I can't confirm o! I would love to. There are talks in the works, but I can't confirm." From her lips to your eyes, dear reader. We just might see a beauty line by Tiwa Savage.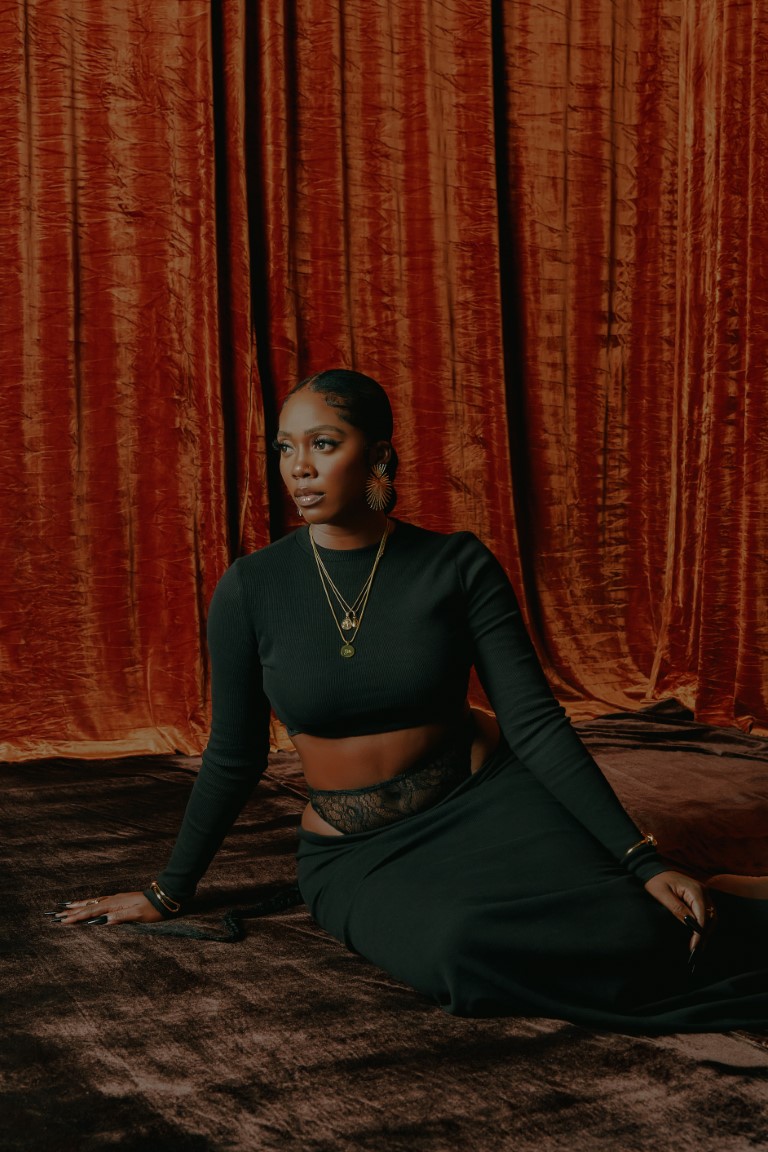 While the industry is quite competitive and, like in the case of Lady Gaga, we can see that fame does not guarantee success in the beauty industry, we do hope that if Tiwa Savage does start a beauty line, it will be as successful as her music career. After all, it would be nice to read a headline like 'Nigerian afrobeats Sensation, Tiwa Savage Joins List of Self-made Billionaires.' Wouldn't you agree?