Wait, What?… You Are Calling Prince Harry?
My week started as usual, with creating the flat plan for the magazine. By Thursday, everything was done, and I was waiting to have a final look at the cover design, which was scheduled for about midnight, so I had time to honour an invitation.
I see the event organiser who takes me to our host, Alali Hart. It had been years since I last saw her; interestingly, she remembered me from my days as a writer on the Style desk. We talked for a while then I decided to sit in a quiet corner away from other guests to enjoy a nice cocktail.
Just then, I heard a message alert tone from my family group with an image captioned, 'Nooo.' I look at the picture, and it's from a website with the headline, 'Queen Elizabeth II dies aged 96 at Balmoral.' I decided to check BBC, and it carried the same news. It takes a few seconds for it to
sink in, and just then, Bukky walks up to me and sees the look on my face.
I say, "The Queen just passed." "What?" She said. I continued, "The news just broke." Picking up my phone, I start to dial a number as I say, "Oh, poor Prince Harry." Now, this is the part that cracked me up. I put the phone to my ear, and Bukky, with a perplexed look on her face, says, "Wait.
What? You are calling Prince Harry?" I burst out laughing. It was so thunderous that I caught a few people staring. "No, my team. I need the story to go up now." "Don't stress me out, Onah. You picked up your phone and said, 'Oh, poor Prince Harry,' then dialed someone. I was like, 'what the… she has Prince Harry's number?'"
We both found it so funny and laughed hard at the entire scenario. Off she went to break the news to the other guests while I called my team and alerted them. I knew my content had to change at that point, so I assigned the story to someone.
I also knew my friend, the Editor of a popular fashion magazine, would also use it as her cover story, so I suspected she'd arrive late. She was but just by an hour. Two cocktails and some canapés later, we are ushered to dinner, a three-course meal with a setting that captured the essence of the reason we were at dinner, ROJA perfumes new scent, Apex.
I spot the friend, and we all eventually sit down to catch up on old times as we watch the new generation, a group of pretty young influencers, wondering out loud if we looked the same way at that age. By Friday, the team was already working on the new cover, which usually takes about four hours to design, so I had time to dash off to another event at The Art Hotel.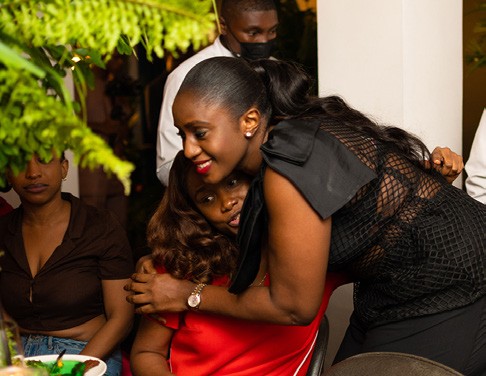 Now the story of this event is quite interesting. I had picked up my shoe a sack containing a pair
of shoes and left them in the front seat of my car, or so I thought. Imagine my surprise when I arrived at the event and reached for my shoe sack and Abracadabra! Nothing there.
It turned out that I left the shoe sack on my bed and picked up my laptop bag. Luckily for me, it so happened that a friend's daughter on the event organisers' team wore the same shoe size as me, and
the pair of slippers she had in her car perfectly matched my outfit. What are the odds?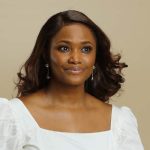 A lawyer by training, Onah packs over a decade of experience in both editorial and managerial capacities.
Nwachukwu began her career at THISDAY Style before her appointment as Editor of HELLO! NIGERIA, the sole African franchise of the international magazine, HELLO!
Thereafter, she served as Group Editor-in-Chief at TrueTales Publications, publishers of Complete Fashion, HINTS, HELLO! NIGERIA and Beauty Box.
Onah has interviewed among others, Forbes' richest black woman in the world, Folorunso Alakija, seven-time grand slam tennis champion, Roger Federer, singer Miley Cyrus, Ex Governor of Akwa Ibom State, Godswill Akpabio while coordinating interviews with Nigerian football legend, Jayjay Okocha, and many more.
In the past, she organised a few publicity projects for the Italian Consulate, Lagos, Nigeria under one time Consul General, Stefano De Leo. Some other brands under her portfolio during her time as a Publicity Consultant include international brands in Nigeria such as Grey Goose, Martini, Escudo Rojo, Chivas, Martell Absolut Elix, and Absolut Vodka.
Onah currently works as the Editor of TheWill DOWNTOWN.