Toyin Abraham: Nollywood's Latest Afobaje (KINGMAKER)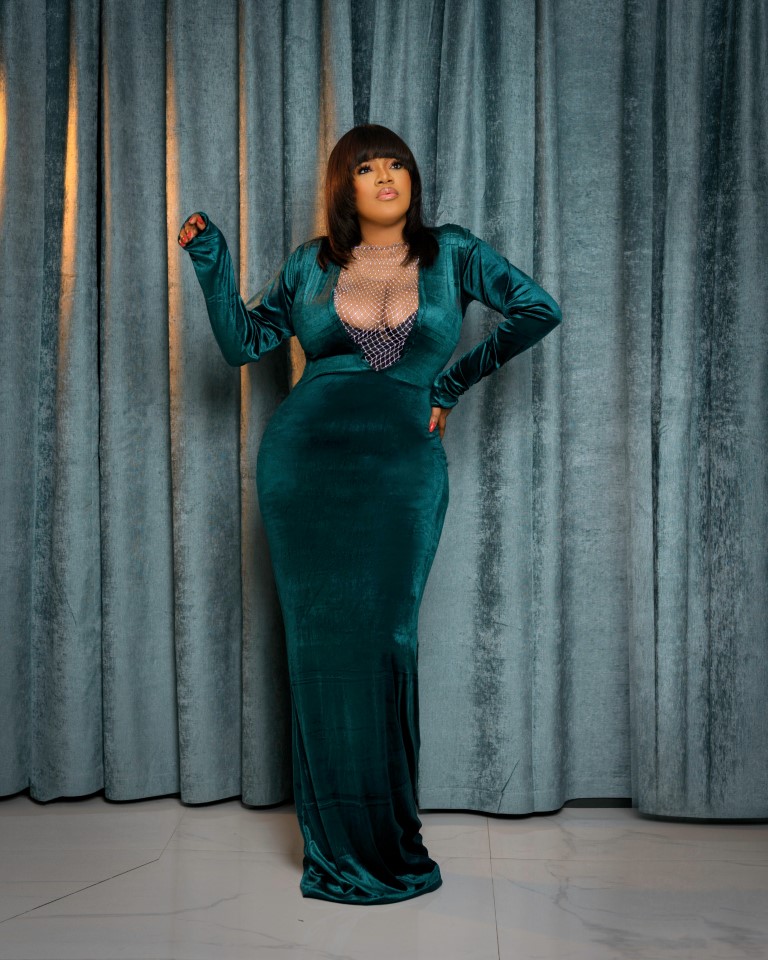 "I remember those times" she said, "days of home video…" as she started to take us down memory lane. Before that, legendary Nollywood actor and filmmaker Toyin Abraham had shared with us the good news of a new endorsement, the second one in December, two of the many others she had signed with in the past or holding concurrently. A week before the release of her thriller blockbuster, Ijakumo, DOWNTOWN's Editor, Onah Nwachukwu, and Writer, Kehindé Fagbule, sat with the 10-years Nollywood's top-grossing actress. In a long heart-to-heart with the 42-year-old actress, often interrupted either physically by family members who set an emotional basis for her to be vulnerable through the course of the interview or virtually on the phone with friends, partners and colleagues whose conversations revolved around the success of the upcoming movie premiere, we, in every sense of the word, 'met' Toyin Abraham.
Toyin, who started acting at 20 years old, shared her surreal experience meeting veteran Nollywood actress, Bukky Wright, on a movie set at the beginning of her 22-year-old career. "Back then, seeing Bukky Wright talk live was unreal, and you thought, 'so she talks.' It is not now that social media has made everyone close. Back then, how do you see them (stars)? I announced our meeting to everyone, hoping that by the time the movie came out, the whole world would know me through my three-scenes performance. But God has a way of doing His things. The movie that I did with her didn't get released until 10 or 11 years later. And when it eventually did, I was one of the faces they used to sell the movie—it was just Aunty Bukky and me on the poster," she concluded.
Toyin continues to reflect on her illustrious career, "that is why most times, I respect people, but I respect newbies more because now we have gotten to the level in our career that if we are aiming for anything now, it should be the Oscars. Anything that wants to happen can't be more than that. I have been exposed to many endorsements and have come a long way. There is no brand I've not worked with in Nigeria, Coca-Cola, Indomie, Quickteller, and banks; you name it. But still, I respect the newbies because no one knows where they might end up. In the industry, some people call me, and I will answer 200 times, while others, I won't because they are agbaya (a Yoruba word for old and mischievous). They've done a lot of terrible things to me. Someone once chased me off location because I didn't do as I was told. I'm now in that position of producing, and I let actors be. For instance, a girl in my movie is an up-and-coming actress, and the first time she acted was in my YouTube film, so this is her first cinema movie. Sometimes I would tell her to stay somewhere, and when I came back asking for her, they would say she had gone out. The next day she'd come on set feeling unwell from the long party. In one instance, we couldn't even shoot because of how bad it was, but will I tell her to leave the location? Won't she live her life because she wants to be an actress?"
With every industry, there is a power structure; one that shapes the relationships between actors, old and young alike. Outside of those interpersonal relationships, up until less than a decade ago, Nollywood witnessed subtle segregation. The Southeastern subsection of the industry—which mainly produced English-speaking films—was more marketable than the Southwestern productions—the Yoruba films. This apparent divide meant that, for so long, the former was primarily regarded as mainstream Nollywood and, as a result, became a platform that Yoruba film actors aspired to be part of. Toyin Abraham was one of the Yoruba actors that led that charge. She narrated the pivotal role she played in blending both industry strata. "Yes, yes, You are right. I don't even remember anymore," she affirmed the Nollywood segregation. She elaborates, "back then, Yoruba movies were not considered part of Nollywood. And then, even while doing Yoruba films, I was very popular, even more popular than many of them, but was still struggling to enter Nollywood Asaba. That's why I said God has a way of doing things. I was always hustling for a call from them (Nollywood Asaba), not knowing that the first cinema movie I would be part of was Aunty Omoni's (Oboli) movie, Okafor's Law. It was big."
Even after announcing herself on the big screen through Omoni Oboli's Okafor's Law, the industry still wasn't opening up for Yoruba actors. "No, no, still they didn't accept us. I remember they usually called me for meet and greet sessions because I could pull a crowd, so I'd do the meet and greet. When I realised what they were doing, I stopped attending those meet and greet sessions."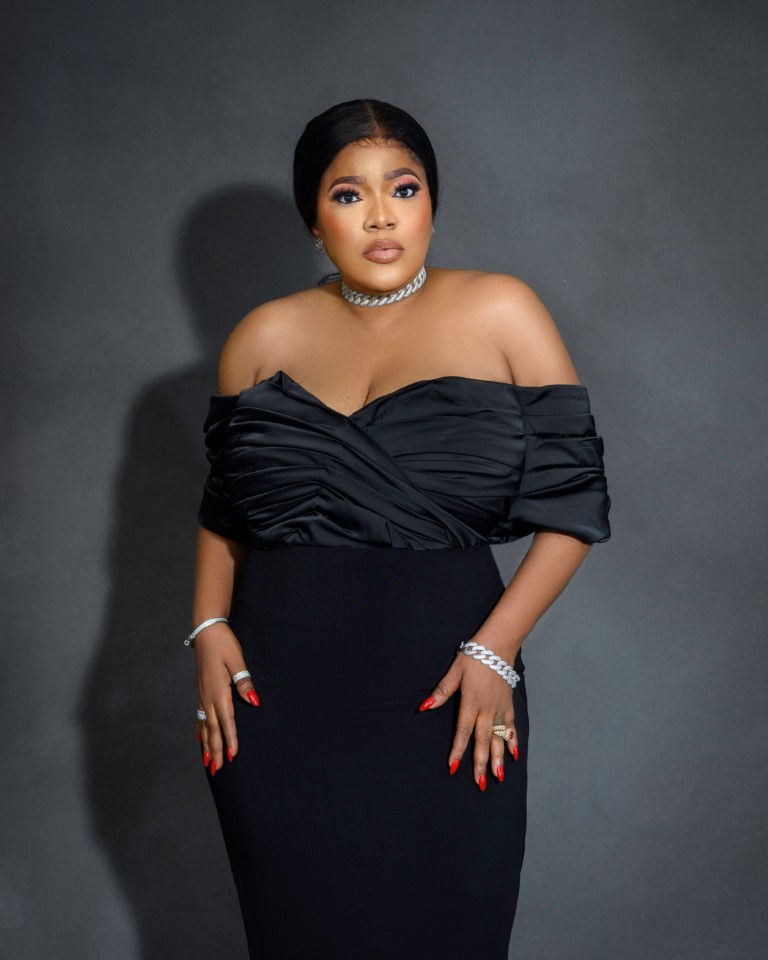 The talented actress continued, "I can say I am one of the people that fought that battle to bring Yoruba films to the cinemas. Because for my first produced movie, which showed at FilmOne, it wasn't as if they (FilmOne) believed in me at first. But when I had a meeting with them, and they asked how much I thought the movie would make, I said I would do 80 million naira— this was when the highest, Aunty Omoni's, was doing 40 to 50 million. They looked at me funny. And you know then, I didn't have money, so I couldn't even kack up (to dress up in style). The person working with me told me he didn't think they would like me because something had happened, and I couldn't change clothes before attending the meeting. But I don't live to impress people. That was my first cinema movie, Alakada Reloaded, and we made sales of 79 million naira. Since then, I have never made less than the previous project, and they realised that Yoruba films have a market too. If I had failed, it would have affected many people."
Is there still segregation on the big screen? Toyin responded in negation, "Not anymore. Now it is over. King of Thieves (Agesinkole), a traditional movie, made 320 (three hundred and twenty) million naira, and it was not during the festive period. And it wasn't your regular Yoruba, we spoke conc (concentrated, deep) Yoruba, and I read incantations too." No doubt that the leap from production for home video to production for cinemas is a big one. Toyin Abraham, who transitioned from the former to the latter, spoke on the major challenges filmmakers like herself face in the industry and how she keeps improving with each new release. "I started producing when I was even in the Yoruba industry, but I realised that producing for the cinema is a different ball game. Although we have people that go the extra mile, in Yoruba films, there was also a margin for error to say, 'let's shoot it like that, even though it is not standard quality.' You can't do that with a cinema film. But I keep going. It's not easy; it all comes down to funding. Ijakumo is going to be the biggest movie in my entire career. This time we had money to shoot, so we went all out. I got a lot of brands to support the film. When I was shooting back then, we would have to make do with a seven hundred thousand naira budget. Won't we eat? For this film, my budget was almost two hundred million, so I did it well. My Editor, Steve Shodiya, is the biggest in Nigeria; he worked on King of Boys."
Regarding budgeting and corresponding quality control with productions in the industry, the conversation can be tedious, and it is not just in Nollywood. Toyin's response to this common trend was as real as it was insightful. "I'm going to be sincere and open. What you said now (on filmmakers not spending the entire budget on the project), maybe seven or eight years ago, I would have done the same if I had the opportunity. It's poverty; it is not easy. Now, my husband is going to London to shoot, my son is upstairs sleeping, and my daughter is upstairs, and we travel first class or business class now. At the end of the day, it is hard work and God. If I take account of all the blessings— houses we have and other things, I start crying. And all these things happened in five years.
That's why people think I'm obsessed with FilmOne; even in FilmOne, they call me the First Lady. Yes, I am obsessed with Moses, Ladun, Mimi, Kene, and Tolu. The first time they paid me, it was forty-two million. I wanted to die. After I received the money, as far as I was concerned, everybody wanted to kill me. Even when someone innocently talked to me, I thought they wanted to kill me; everything looked like a gun. Would you believe I'm still making money(royalties) from that movie done five years ago? After cinemas, I still have money in foreign currency waiting for me from Netflix. And then the airlines will buy them as well. Amazon, DStv and so on will also buy them. So if I were to answer your question truthfully, I'm sure that if it had happened to me years back, I'd have done the same thing. Then, if you had given me ten million to shoot a movie, I might keep five for myself. But now, if you give me five hundred million to shoot a movie, I might have to add to it to be able to shoot an excellent movie."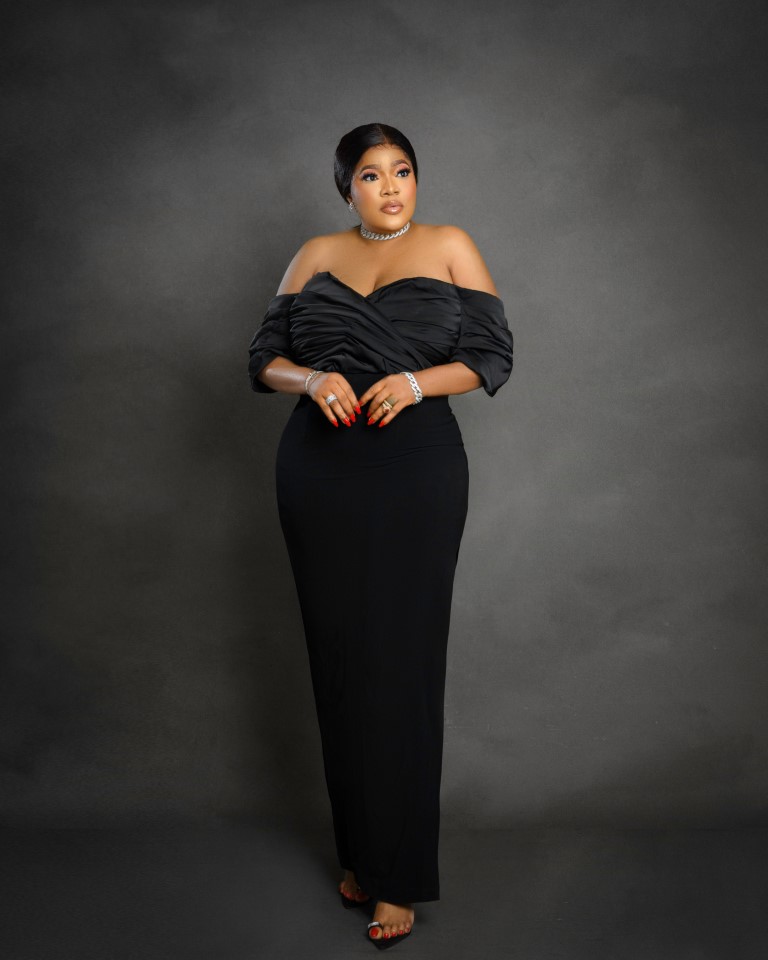 Things are clearly different now, and it is apparent in how the legendary actress narrated her experiences as a struggling actress back in the day, with tears forming around her eyes and the phone calls she attended to throughout the interview corroborating her financial upliftment. Checkers Custard, Purit, Indomie, Fairmoney, Wakanow, Goldberg, Spar and recently, Quickteller and Balvenie Whisky—European premium single malt scotch brand, whose biggest criteria in their ambassador selection process was humility amidst fan love—are some of the endorsement deals she's signed in recent times. She basked in the grace that has made her a fan's favourite and one of the most viable public figures whose brand is synonymous with trust and immense influence. As we talked finances, a call came in from acclaimed Director, Tola Odunsi, who called to inform her that he was shopping at SPAR because of her. "Because I had the Fairmoney deal, Quickteller had to wait. I was shocked when Uncle Paulo called me and asked if I was still with them (Fairmoney). Why didn't they use someone else when they knew I was with Fairmoney?" Toyin said.
The industry's highest-grossing actress— for four consecutive years—speaks on another of her income streams, royalties. "When I started working with FilmOne, was when I understood what royalties meant. Back then, there was nothing you could do about it with our marketers in the Yoruba industry. You act in a movie, give it to them, and they sell it in Idumota. I didn't even know they were making money from YouTube. And when the movie comes out, they can give you between fifty to two hundred and fifty thousand naira, that was it. It was FilmOne that explained it to me. So even when I hear people saying FilmOne this and that, I'm like, when I was naive, these people opened my eyes to many things. Fine, we fight sometimes. That's normal. I can leave the group chat five times in one month, but they laugh it off and are still there for me. When they asked me how I get paid for my movies, and I told them that I often hand it over to the marketer for a one-time fee, they introduced me to royalties and assured me that I would 'eat it' till I die. And it's true. I'm still eating."
When asked what she earns per feature, she responded, "I normally do five to seven million naira per feature, but there is no way you don't consider relationships even in business. But I will put the average at five million naira."
Abraham attributes the change in fortune to her name change six years ago. The actress who started her acting career as Toyin Aimakhu explained the reason for the rechristening. "My dad's family name is Aimakhu, short for Aimakhume, which means 'you are just chasing me for nothing.' People told us to change it a very long time ago, but I didn't listen because I had started acting with it. All my sisters were married then, so they had already changed it to their husbands' last names. The only son we have in our family changed his name to David Abraham. One day, a vision came; a pastor from CAC (Christ Apostolic Church) told my mum to tell me to change the name. The pastor said the name is not good as it will make people beef with me for no reason. And that was something that used to happen a lot. My life changed."
A lot has changed, not only in the actress's life but also in the industry and how we consume its productions. Before the cinema became home to new releases, film rentals—CDs and video cassettes—were our go-to. With the advent of technology, streaming is gaining more popularity by the day, ensuring that we enjoy our favourite titles from even our mobile phones. Is this a potential threat to the traditional movie-going experience? "I don't want the cinema culture to die because that is our culture. Netflix and Amazon are not Nigerian stuff. And the way we say it, many people at the grassroots don't even have Netflix. If you go to the cinema, there is a whole festive mood. Some people are not on Instagram and only see adverts on Facebook and decide to watch. For some people, the cinema is the only recreational centre they go to throughout the year. Some people don't even go to watch movies; they go just to experience the lift and escalators. So I don't want the culture to die. Do you think they've not called me to shoot for Netflix? They have. Moreover, I don't do YouTube films anymore. I now use my YouTube movies to groom my actors and select from the lot the ones ready for the big screen. The only thing I do in any of my YouTube films is one or two scenes just for sales, to attract viewers. So the only place I'm relevant in my country is the cinema because most Nigerians don't have streaming access."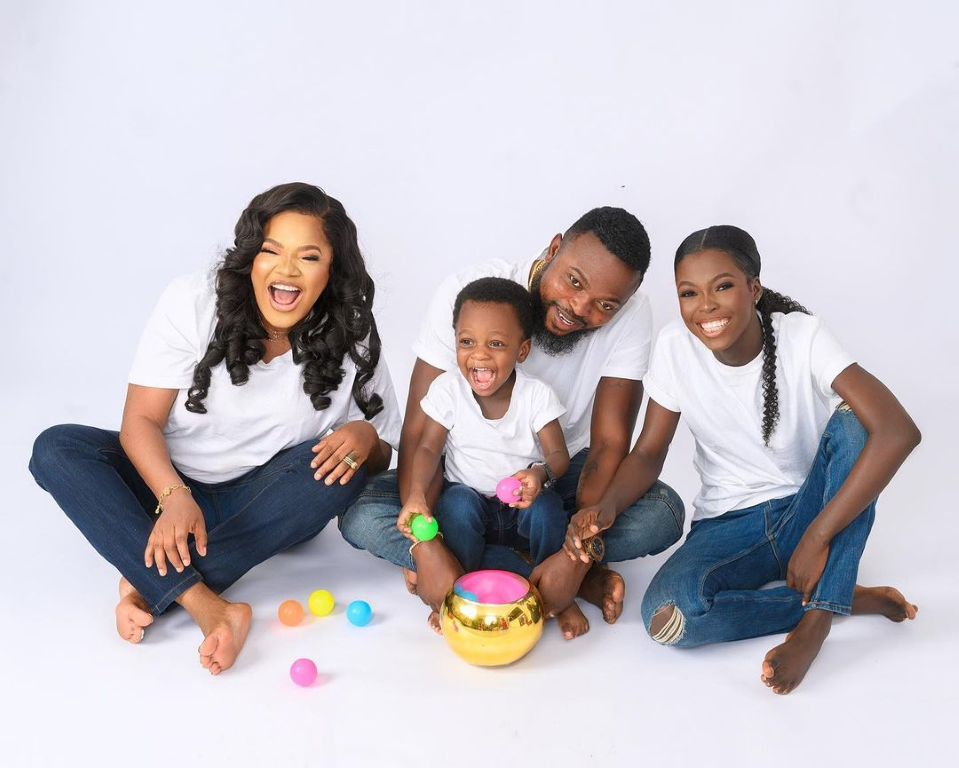 Toyin's consistency on the big screen is admirable. In addition to her earning her deserved reverence in the cinema, nobody gets the crowd going how she does it. She does it with impeccable storytelling laced with cutting-edge production that constantly pushes the limits and sets industry standards. At the premiere of her new movie, Ijakumo, friends, family and colleagues were once again reminded of it. She talks about how she birthed this new brainchild of hers. "When I saw the first cut of Ijakumo, I was actually crying. Kehindé, Omokehindé that is going to be one of the biggest movies that have ever come out from Africa," she said with utter confidence. She goes on to narrate the conception of the idea for the blockbuster. "I'm saying it with my full chest. I don't know what happened. I had another story; it was about Osun, Osogbo. We had gone for wrecking in Osogbo; we were supposed to start shooting the following week, and then I slept. In my dream, I saw the film, and we watched the film together. You know, dreams are funny. I saw many people coming out, and someone said, 'why did you put that kind of film on YouTube? We are all coming from there. In less than an hour, 94,000 people watched it. Go and remove it and put it in the cinema.' I carried it and went to the cinema. As I got there, someone sat down, I went outside, and there were many people. So I shouted, 'Vicky, oya bring the standie (roll up banner).' I then went back inside, and the person there said we needed more adverts, so I asked how well the movie was doing on the first week of release (Thursday to Sunday), to which the person replied, 'three million Naira' and I felt a bit down because we were going to eight hundred million. But then the person encouraged me, saying that if we could make three hundred without adverts, we would definitely do more with them… That was when I woke up. As soon as I woke up, I recorded a voice note telling the story to Kehinde Joseph. He asked me where I got the story from, and I said in the dream, and he replied, 'this is one of the best stories I have ever written in my career.' Kehinde Joseph writes 90 percent of the big screen. In the FilmOne group chat, I told them I was no longer shooting the following week and wanted to change the story."
She called production designer, Tunji Afolayan, who corroborated the story as she continued narrating what sounded like a revelation straight from God. "Uncle Steve, on the other hand, whose shakara is plenty (rightfully so) because he mostly does international jobs, called me at 6 in the morning to ask me where I got the story. I told him, 'in the dream,' and he replied, "it has to be." The next thing I knew, he formed a group chat, and when I asked why, he said the story was too deep. Everything is in the story, and it is not like it was unnecessary. Most of our pastors you see, aren't even pastors. They are doing business. The wife, too, just wants to be called Mummy G.O. It is too deep.
We overshot the script; I was not in a hurry. I shot two to three scenes a day, sometimes one scene. And we just shoot for five days, and everybody rests for two days. I paid everybody well; I was not in a hurry. When I called Aunty Bimbo (Akintola) to take a role in it, she was hesitant, but as soon as she read the script, she said yes. There's no how you would read that script and not want to do it. I remember Kunle (Remi) was supposed to go to Canada for Anikulapo, but he came with his manager to say he won't go, and God was so on the project. The guy (Kunle's character, a pastor) did aworo when he was young. Aworo in Yoruba is a jazz that people do to attract customers to their business. Anything you do, the crowd will just come. So when we wanted to shoot that church scene, I needed that crowd, and I just did one video. It was when I saw the crowd I just sent a message to Indomie— because I have worked with them—that I needed Indomie, and they came with a truck to feed people for me."
The filmmaker showed us the video she posted on her social media platforms calling for extras to fill up the church to shoot a typical Sunday service. She had requested 1000 people, but 1500 people showed up within less than two days of the video announcement, enunciating her influence in the industry.
Toyin, who has seemingly slowed down in volume this year, talks about her transitioning through her 22-yearold career. "This year, I only did one film, Femi Adebayo's King of Thieves (Agesinkole), before my movie. I'm 42. I've reached a point in my career where it's like, what else? I play someone's mother now. I might look young—you know we deceive ourselves as women when we claim to be still young; it's a lie. For them to use me as Akin Lewis's wife means I'm old. Now, I am afobaje (kingmaker)."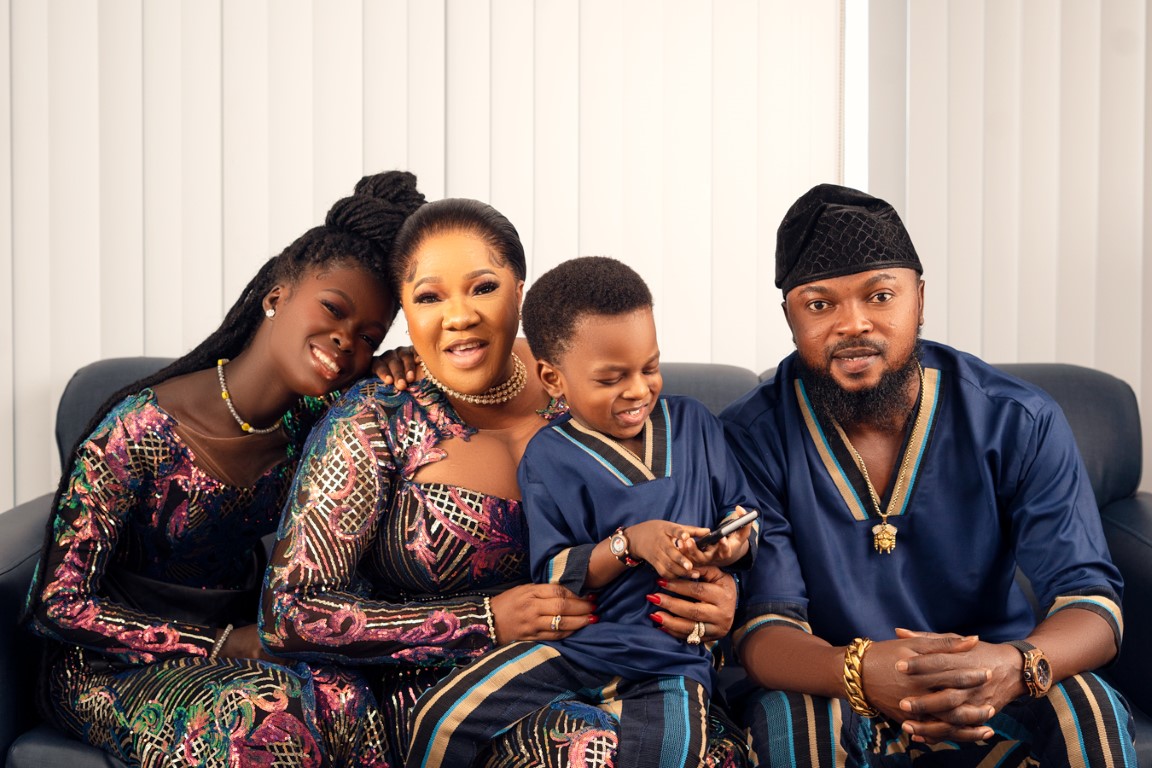 On the personal life front, the legendary actress is surrounded by love. "What happened to my marriage? My marriage has never been rocky. Rocky ko," was how she responded to the rumours of her having a rocky marriage at some point. What does she think kick-started that rumour, one might ask? "Sometimes, when people don't have a job and know that there are some marriages that people do not want to hear anything about—my marriage, Adesuwa's (and Banky's), Adekunle's (and Simi's) they make stories. It was my husband I was talking to when I said I was suffering and called him "ode". That's how close we are. We are friends. We might be in the house for three days and not see because I'm sleeping.
I could be in my room sleeping, and my husband will be with our son and tell him not to disturb me as I sleep. Sometimes I will feel him peck me on the cheek as I sleep. On some days, he will come to my room, and we get intimate; My husband and I don't have issues. We don't. I think the only thing that can make me and my husband have issues is when a strange woman walks in and claims to be pregnant because I don't check my husband's phone. I used to when I was younger while we were dating. He doesn't check my phone either. We don't do business together. He has his YouTube, and I have mine, but we don't produce together. If he's shooting his film, he can call me, and I will come as an actress. So many people expect a public display of affection (PDA), but we are not the type of couple heavy on PDA, making it look like the norm. I do it once in a while. I will go and hug him from the back in public.
Everybody in my family is happily married, I'm from a Christian home, and my sister in Canada has been married for nearly 20 years. We don't fight. The only time we fight is when I remember that we've not fought in a while, so I try to stir something up. The way our marriage works, as he's not currently at home, I take up the bills. If I'm not at home, he takes up the bills. He is renovating our house in Ibadan. When he told me, I was like, "aw pele, no wonder you are broke." He is handson with the children. If he's shooting or I'm shooting, and we run out of money, we borrow each other. Sometimes you see his name as an executive producer for this reason. We don't have a joint account. My husband does video calls with his female friends; I do video calls with my male friends, and they all know each other. He is my husband; people don't understand marriage; they think marriage is only loving; that is the only person you will be with till you die. Love is only about one percent. Just be with someone you can condone. If it's love, you will be tired of it, and the spark will not be there again. If you are dating, you will feel like you love yourselves because you are stealing it (using a food analogy). But you will be filled up when they put the food on your lap for life and say, 'Oya eat'."
Toyin could not stop gushing about her husband, fellow actor and filmmaker, Kola Ajeyemi, who played a bit part in her new movie. She talks about how big a father figure he is in their son's life. "My son, Ire—3 years old—is still sleeping. He is unhappy because his dad travelled to the UK and will be back tomorrow (the day after the interview). I pray especially that God should not allow anything to happen to my husband." Toyin herself went through a bit of a rough patch as she confirmed the terrible news of her miscarriage. "It's not a thing of joy, so it's not something I like to… It's not a date I want to remember. I'm alive, so I'm fine. It was painful, though, because I just wanted to have one more and call it a day." When asked if she would try again, she replied, "I will try o!" Emphatically.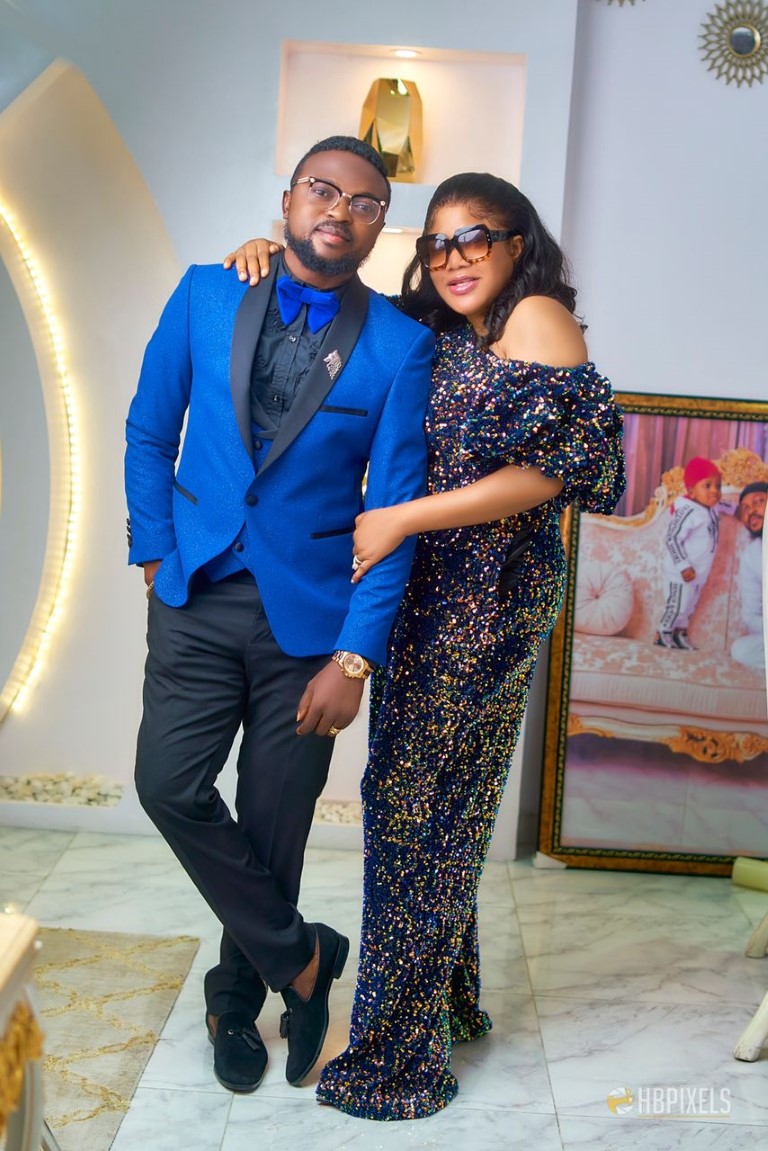 Are there any imminent projects we should be looking for next year? The founder, Toyin Abraham Productions, would instead focus on the one in the cinemas. "I produce once a year, so of course, I will come back. But I know this movie is going to bring a lot of goodies. Trust me; I have never been relaxed about a movie (like this one). In the past, you would see me do TikTok videos now and then. I'm not doing that with this one."
The chat, which has stirred up a rollercoaster of emotions, ended with the actress, a mentor to many, leaving a piece of advice for up-andcoming actors, and it is heavy on respect. To sustain a career at the very top level in films requires a lot of things, and Toyin reckons that at the heart of it all is respect. "They should keep pushing, put a lot of work into their social media and be respectful. Most of our up-and-coming actors are spoiled. You can't see me even on national television(TV) saying, "Omoni Oboli called me for film," I won't say that. It's our culture. I will say, "Aunty Omoni." I once saw Mummy Joke (Silva) on the red carpet and knelt to greet her. I am used to it. I won't say because I'm on TV now, then I forget where I am from. If they ask me who my role model is, I say, "Aunty Omotola Jolade." I won't say "Omotola Jolade" that's not being woke. How you show your wokeness is through money and talent. Most of them are spoiled. They will never stand up. There's nowhere I am; if I see Aunty Fathia (Balogun), or Aunty Iyabo (Ojo), I will stand up to go and greet them. Aunty Iyabo is older than me by three years, but can I buy it in the market? Even when you call them for a film, they will not post. They have turned their Instagram page into an album; they would rather post on their story."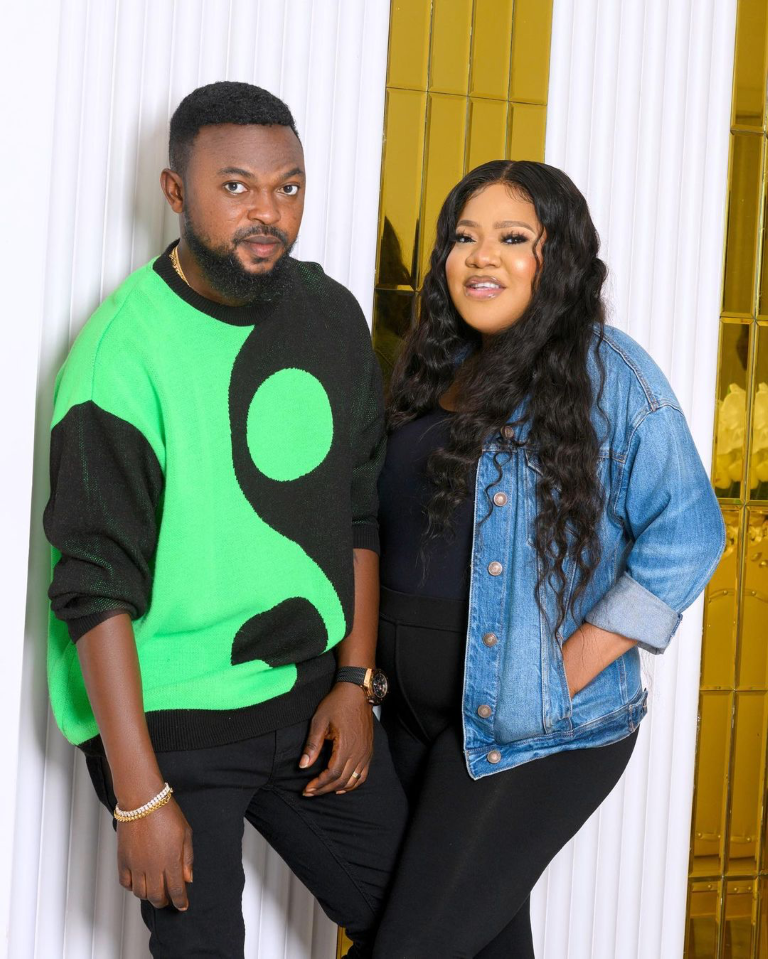 The premiere hosted some of the biggest names in Nollywood with a significant bonus in the presence of the Lagos State Governor, Babajide Sanwo- Olu. In a flurry of emotions, the film's lead actress, Lolade Okusanya, could be seen showing her utter gratitude as she hugged the film producer, Toyin Abraham, who had given her her big screen debut, affirming her status as the latest Afobaje in Nollywood. If there is anything that must be clear in the Nigerian film industry right now, it is just how much Toyin Abraham-Ajewole is loved and revered.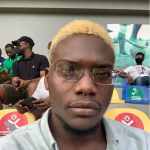 Self-identifies as a middle child between millennials and the gen Z, began writing as a 14 year-old. Born and raised in Lagos where he would go on to obtain a degree in the University of Lagos, he mainly draws inspiration from societal issues and the ills within. His "live and let live" mantra shapes his thought process as he writes about lifestyle from a place of empathy and emotional intelligence. When he is not writing, he is very invested in football and sociopolitical commentary on social media.