10 Fashion Brands On Our Radar
As we wrap up another fabulous year, we look back on ten fashion brands that stayed in our orbit in 2022.

TIFFANY AMBER
With over 24 years of being one of Nigeria's most enduring luxury
fashion titans, Ms Folake Akindele Coker's Tiffany Amber collections
have always been a delight to witness. However, 2022 marked a
pivotal year for the womenswear brand known for its fluid, intricate
confections. There has been a laser-sharp focus on e-commerce,
where the brand's signature kaftans have seen significant success in
global markets. The designer also closed the year out with a bang,
staging a glitzy runway show that also doubled as the grand opening
of a new retail flagship and the absolutely gorgeous Tiffany Amber
Gardens. Rightfully named "The Heritage Collection", the showcase
reminded fashion enthusiasts of all the reasons we fell in love with
Ms Coker's creations in the first place: an ode to whimsical femininity
through lush textures, opulent details and high-stakes glamour.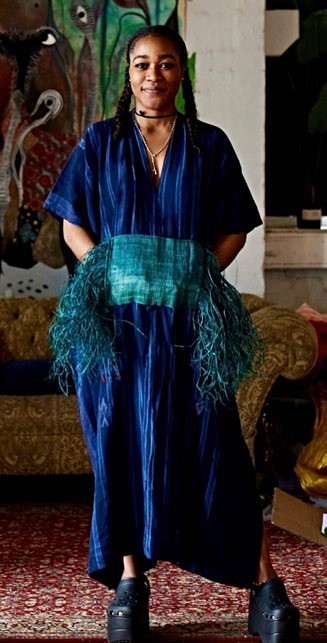 ÉKI KÉRÉ
An adherence to the rich artisanal practices of centuries past has
made Eki Kere one of the brightest new talents to watch in the fashion industry. Each piece is meticulously crafted with homegrown textiles, natural dyes and indigenous production methods that preserve local artisan communities. Some of the label's standout pieces include clothes and accessories with raffia as centrepieces or accents– elevating the material into something lived in, rather than lived with. Elsewhere, a clever method of resist dye informs the direction of the 2022 range, with each motif telling centuries-old stories of the designer's heritage. The label wrapped up the year with a fantastic offsite showcase at Alara during Lagos Fashion Week, presenting the Good Girl collection.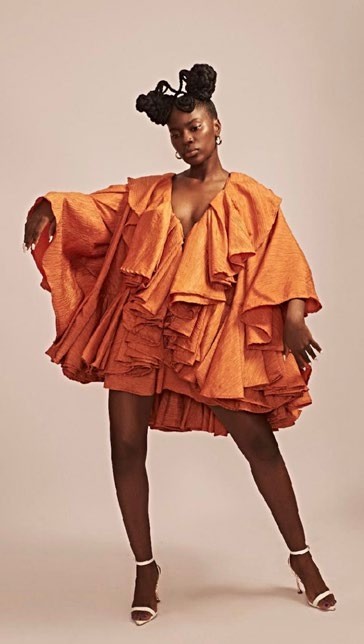 KADIJU
Across four phenomenal collections in the past two years, KADIJU has
consistently honed an aesthetic that defies convention and the rules of style.
Led by Oyin Aleshinloye, the label consciously explores design for a new
generation of fashion consumers who are mindful of their current climate
while being champions of individualism and unabashed nonconformism. The
brand caught our eye at the top of the year with a winning collaboration with
luxury retail mainstay Temple Muse. The label presented a collection built
on texture and an appreciation for the stories that lie in each one. For SS23,
they made a case for the amplification of youth voices, paying tribute to bravery of the EndSARS movement on its second anniversary. Kadiju also made a successful foray into menswear, with pieces that not only blurred the lines of gender binaries but also maintained the brand's codes of experimentation by using Nigeria's Afrobeats landscape as a canvas.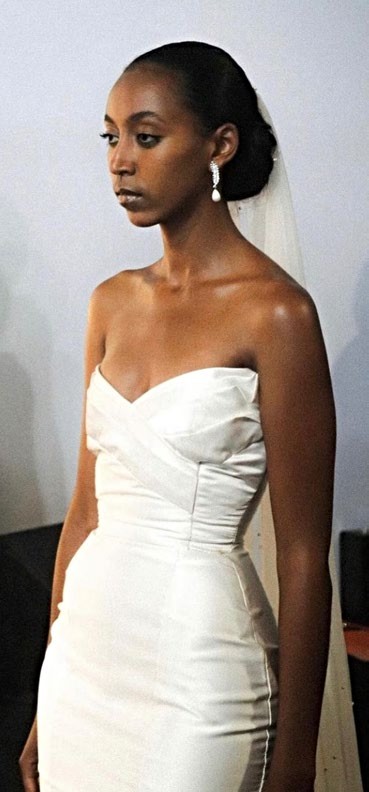 DESIREE IYAMA
For designers like Desiree Iyama, the business of fashion is much more than a mere venture; it functions as a tool for empowering women through clothes that renew faith and inspire and spark joy in their lives. Coming from a long line of successful fashion designers, Desiree's approach to design is built around clean lines, opulent textures and reverence for every version of the female form– where every single body is beautiful and worthy of luxury.
Spanning women's ready-to-wear and bridal, the brand's operational approach incorporates a slow fashion model that emphasizes the need for more ethical production standards across the industry at large. One thing that especially stood out to us is the designer's love for community and how the
eponymous label has highlighted the needs of the women who love the brand with each collection drop, selling out instantly. The past year saw the creative director ramp up its online retail experiences and have acclaimed solo showcases at both Lagos Fashion Week and GTB Fashion weekend.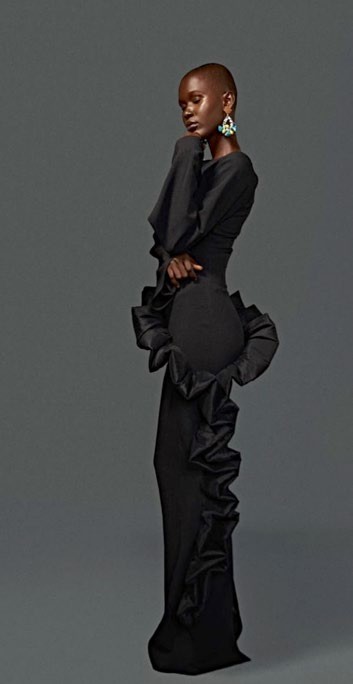 ORIRE
Gaining a cult following over the past year, this womenswear brand is known for its sumptuous cuts and dazzling celebration of femininity. Each collection
draws from Orire Alesh's personal experiences, culture and understanding of the lifestyles of women in her orbit. This consciousness has helped the label steadily build its clientele, spawning bestsellers such as the Honey dress, seen at weddings across the globe all through the year. 2022 saw the designer make
a powerful Lagos Fashion Week debut while also emerging as one of Moda Operandi's brands to watch, with the SS23 made available for pre-order on the
site's coveted trunk show list. By utilizing complex draping and pattern drafting to tell powerful stories of women, the designer has firmly positioned herself as one to watch in the years to come.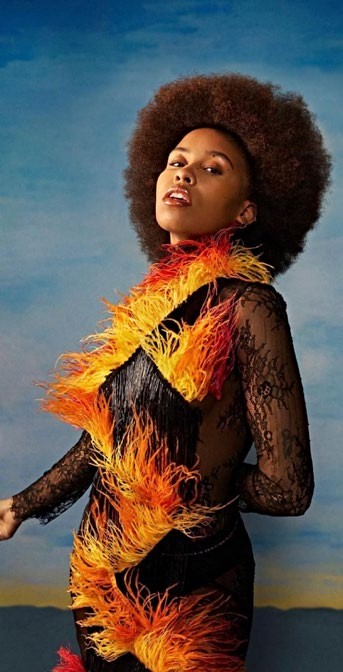 FRUCHÉ
Frank Aghuno is the perfect example of what happens when a designer is allowed to fully blossom and create their point of view. Since launching his artisanal-leaning contemporary label, Fruché, in 2016, he's deftly explored women's and menswear, showing increasing growth in technique with each passing season. Aghuno primarily draws inspiration from his Southern Nigerian heritage, where he mixes afro-modernist silhouettes and contemporary cuts with details that revel in the beauty of Bini, Igbo and Niger Delta cultures. He uses these inspirations to tell vivid stories of Nigerian life while offering accessible pieces that have earned him a rabid celebrity following that counts Seyi Shay and Eku Edewor as fans. The past year has seen Fruché gain an even bigger global following, with increased retail
presence via The Folklore and Industrie as well as a feature in the landmark
"African Fashion" exhibition at the V&A Museum. Notably, the brand has doubled its efforts to create sustainable collections through fabric upcycling and ethical textile production methods.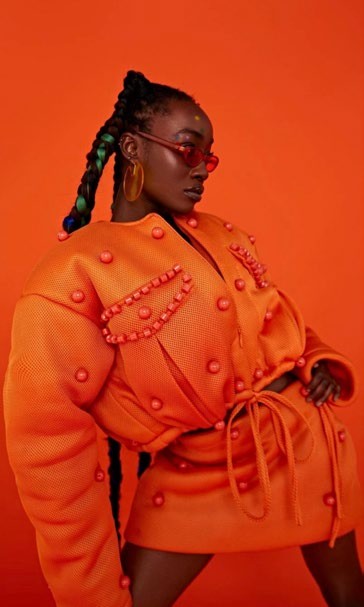 GETO WORLD
Samantha Adebayo has her finger on the pulse of global youth culture and consciously blends that with homegrown narratives. She makes clothes for a young generation entirely born in the internet era, connected by digital regardless of culture. Her pieces have a modern streetwear appeal that incorporates storytelling inspired by her native Nigerian culture. It's an aesthetic that's garnered fans in young consumers and big music names alike. It's also one that's right in line with a post-pandemic attitude towards getting dressed for daily life.
According to a report analyzing global fashion in the wake of work-from-home, a host of brands churned out capsule collections filled with kimonos, kaftans and other easy-to-wear items, replacing elaborate gowns and evening wear. Géto's no-fuss approach to design embodies this perfectly while going a step further to edge the market with pieces utilizing indigenous textiles and finishing techniques. In 2022 the brand made a splash by showing its Iberu collection at Paris Fashion Week in October and launching a bespoke label, "House of Geto", via collaboration with Austrian Lace at Lagos Fashion Week.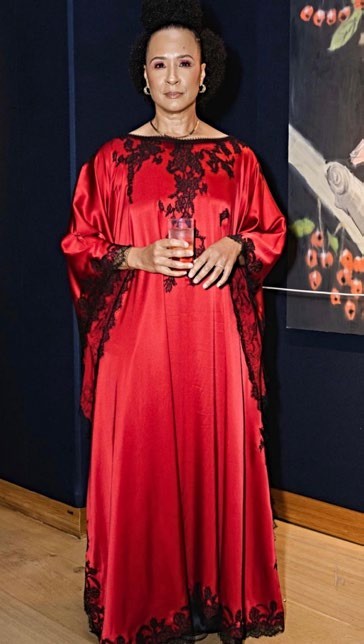 TORLOWEI
The mother-daughter duo at Torlowei are filling a long-overdue market in
Nigeria's burgeoning fashion industry. Positioned as a luxury lingerie fashion
brand, their vibrant hues and lush textiles have become the go-to for every
chic fashionista, going beyond the bedroom to festivals and red carpets
across the world. In 2022, the label was shortlisted as an Emerging Design
finalist at the CNMI Sustainable Fashion Awards in the Bicester Collection Award category. Fresh off the heels of that acclaim, Torlowei went on to make a stunning presentation at Milan Fashion Week, where its sizzling take on modern lingerie garnered new fans and the attention of buyers alike. Notable fans include Tems, Asa and Erica Nlewedim. The brand is also known for crafting its pieces in Nigeria's first registered lingerie factory, opening up avenues for much-needed sectoral growth.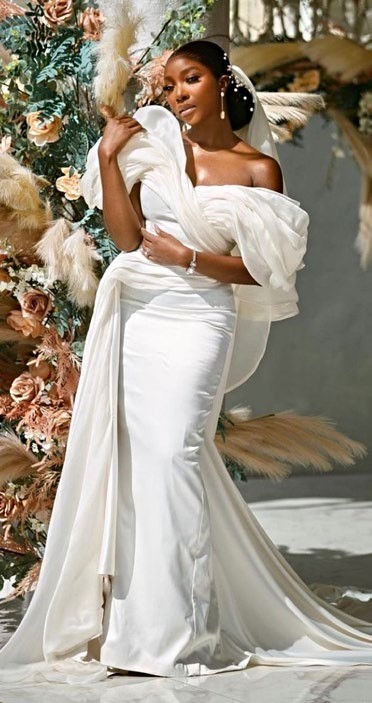 MAZELLE
Mazelle wears its African artisanal inspirations on its sleeve, boasting a design aesthetic that doesn't shy away from bold patterns, embellishments and bright, punchy colours. Since changing the brand name from Mademoiselle Aglaia to Mazelle Studio a few years ago, Mariam Afolabi's multi-brand concept has extended business operations to include bespoke and bridal services, which have gained a major foothold on the Nigerian luxury bridal market in the past year. In addition to creating fun, high-concept, eclectic clothing in its ready-to-wear range, the brand has also defined its own
industry niche through a winning approach to fashion marketing. Their digital strategy blends a strong understanding of afri-pop culture with visual messaging that champions local creatives, models and artists.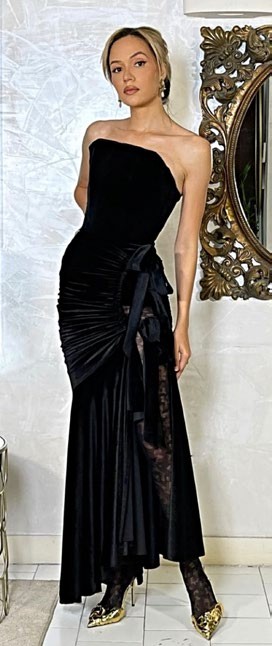 VICNATE
In the years since his much-talked-about 2018 debut, Victor Anate has
steadily gained an army of fans with his revival of old-school Parisian luxury
and glamour in Nigerian fashion. The growth with each season has seen his
aesthetic come to potential to match the work of creatives such as Anthony
Vaccarello, Hedi Slimane and Olivier Rousteing. The designer cleverly incorporates design inspirations from arthouse films and vintage photo essays into his signature draping style. Vicnate's formula works now more than ever because he's emerging at a time when fashion consumers are itching to get dressed to the nines again after a year of being locked in during the global pandemic. This year saw the label reach new heights commercially and culturally. Vicnate maintained its status as the go-to label for glamour, making custom pieces for global fashion icons like Iman and entertainment superstars such as Eku Edewor.