The Fraxel Laser Way
Fine lines, acne scars, wrinkles, and hyperpigmentation are some of the many skin concerns that we wish could be done away with, with the wave of a wand. The good news is that with laser technology such as Fraxel laser, it is possible to combat these skin issues. This beauty treatment peels off these skin concerns to reveal a new layer of healthier, glowy skin. Sounds like some other beauty treatments but Fraxel is different in that it uses a laser.
What exactly is Fraxel laser treatment?
Fraxel is a non-invasive fractional (targets only a fraction of the skin at a time) skin resurfacing treatment that uses microscopic laser to penetrate the skin, encouraging new elastin and collagen growth. It features two wavelengths: one targets sun damage, hyperpigmentation, age spots and even pre-cancer spots- that is the 1927 wavelength. The other wavelength-the 1550, targets fine lines, wrinkles, and acne scarring.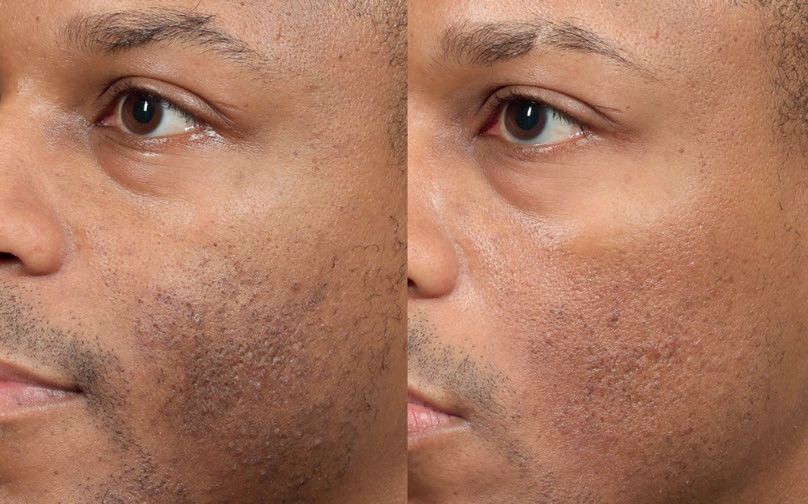 Is it painful?
A numbing cream will be applied onto your skin 45 minutes before getting started with the treatment so it really depends on your threshold for pain. For some people, it felt like being stung by a hundred bees at the same time-very painful.
How does Fraxel laser work?
It basically works with the energy from the lasers- creating tiny columns of thermal destruction on the skin that stimulate the growth of healthy new skin cells in place of the old damaged ones.
How safe is it?
It's pretty much safe for all skin types but it isn't recommended for people with melasma- a complex type of hyperpigmentation, although some patients have testified to Fraxel helping to fade their melasma.
Where can it be performed?
Asides from the face, Fraxel laser treatment can be performed on the neck, décolletage (i.e. lower neckline), hands, and arms.
What is the downtime?
It takes about a week to heal. Some patients experience itchy skin during this healing time-resist the urge to scratch otherwise you may end up scarring. Day one and two will come with swelling and throbbing while from day three to five, your skin should start to peel.
And the after-care?
Patients are advised to stay away from the sun and use sun protection. Avoid exfoliating or using any harsh products after this procedure. Wash your face twice a day with very gentle face cleansers and apply lightweight face cream to avoid clogging the pores. Vitamin C serum is also recommended for after-care.
Number of sessions needed
It generally depends on what you are targeting. For pigment (the 1927 wavelength) you should see results after one to two sessions. If you are trying to get rid of wrinkles and acne scarring, then you will need three to five sessions spaced four weeks apart.
How long do the results last?
Various factors are taken into consideration including skin colour. However, Faxel laser therapy should last a year.
Is it advisable to wear makeup after Fraxel laser?
Makeup is a no-no after a Fraxel laser session, so if you are one of those people who can't be seen without makeup, then you have to schedule your session at a time that you will not need to be out.
Can you go out in the sun after this treatment?
Certainly not! Your skin is very sensitive at this time so sun exposure will only cause damage.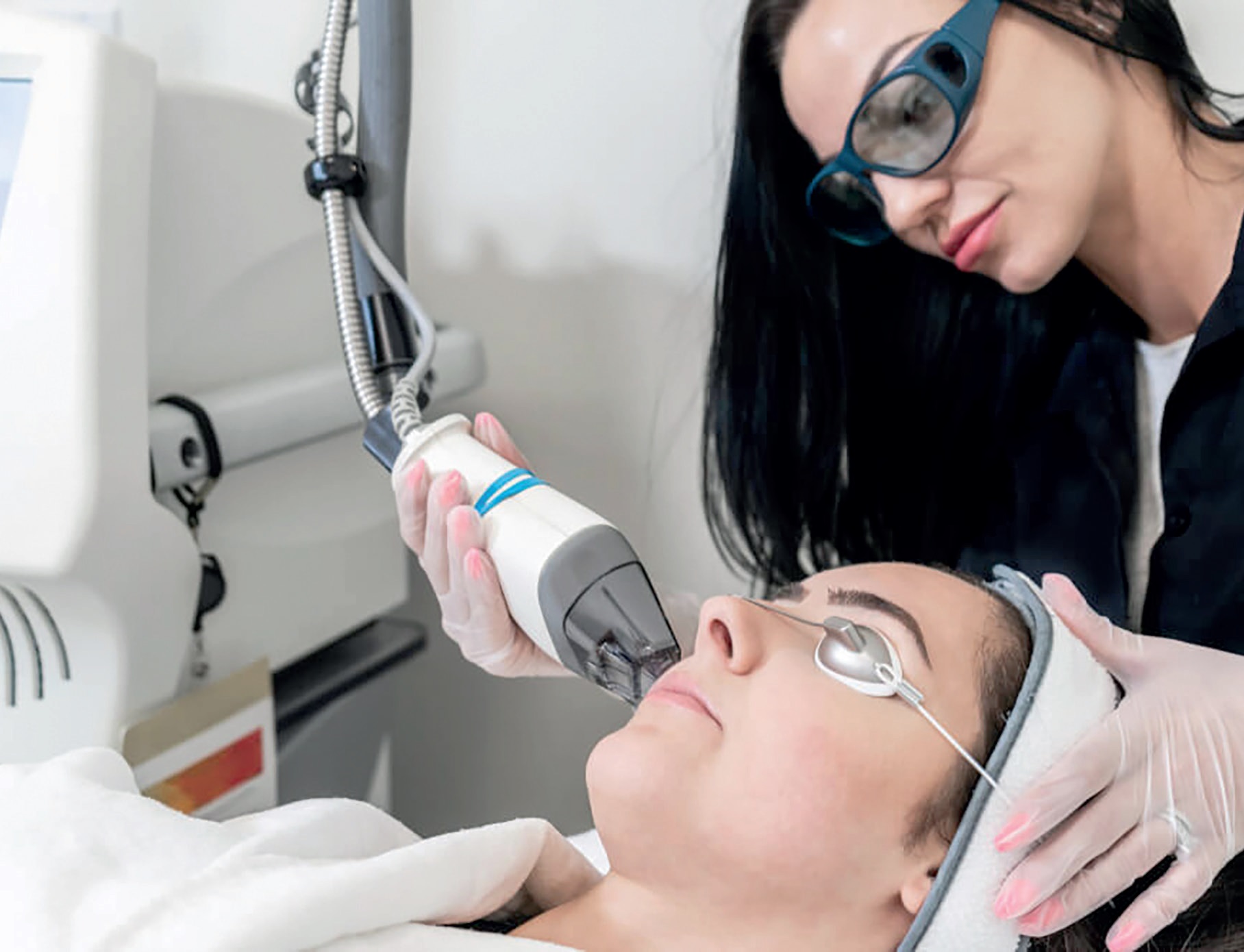 REALLY: WHAT DO THEY DO?
Beauty products have several ingredients in them but do we really know what they do? Here's a list of a few ingredients with their benefits.
ALPHA-HYDROXY ACIDS
A group of natural acids, including glycolic, lactic, tartaric, malic, and citric that exfoliate away dead skin cells.
BENZOYL PEROXIDE
For treating acne by drying out pimples and reducing bacteria.
BETA-HYDROXY ACID (BHAs)
Commonly known as salicylic acid, BHAs are used to reduce redness, exfoliate the skin and treat acne.
CERAMIDES
Lipids in the outer layer of the skin that fill in the cracks between skin cells. Ceramides in products help to reinforce your skin's barrier and increase hydration, giving your skin a plumper, smoother and firmer feel with fewer visible lines and wrinkles.
GLYCERIN
A humectant-a type of moisturizing agent that pulls water into the outer layer of your skin from deeper levels of your skin and the air. In skincare products, it is commonly used with occlusives, another type of moisturizing agent, to trap the moisture that it draws into the skin. It helps prevent dryness.
HYALURONIC ACID
Natural sugar in the skin that plumps it up. Synthetic variations are used in products to boost moisture levels, it helps the skin hold on to water.
PARABENS
A compound of preservatives that extend the shelf life of your product.
RETINOIDS
Vitamin A derivatives that stimulate collagen production and increase cell turnover, improving everything from skin to acne.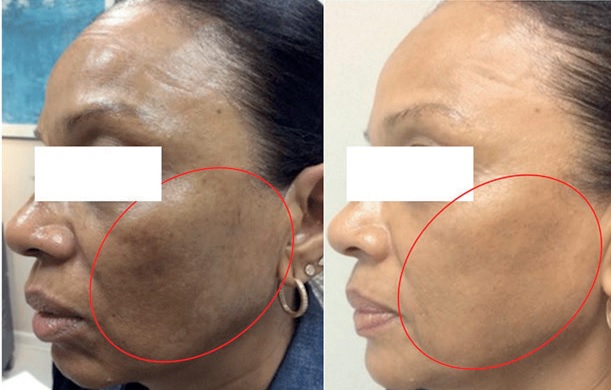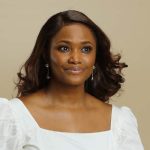 A lawyer by training, Onah packs over a decade of experience in both editorial and managerial capacities.
Nwachukwu began her career at THISDAY Style before her appointment as Editor of HELLO! NIGERIA, the sole African franchise of the international magazine, HELLO!
Thereafter, she served as Group Editor-in-Chief at TrueTales Publications, publishers of Complete Fashion, HINTS, HELLO! NIGERIA and Beauty Box.
Onah has interviewed among others, Forbes' richest black woman in the world, Folorunso Alakija, seven-time grand slam tennis champion, Roger Federer, singer Miley Cyrus, Ex Governor of Akwa Ibom State, Godswill Akpabio while coordinating interviews with Nigerian football legend, Jayjay Okocha, and many more.
In the past, she organised a few publicity projects for the Italian Consulate, Lagos, Nigeria under one time Consul General, Stefano De Leo. Some other brands under her portfolio during her time as a Publicity Consultant include international brands in Nigeria such as Grey Goose, Martini, Escudo Rojo, Chivas, Martell Absolut Elix, and Absolut Vodka.
Onah currently works as the Editor of TheWill DOWNTOWN.