Quick Chat With Deed
To tell a story and spread the tale across the nooks and crannies of the world, words is not enough. Since humanity, cultural documentation in the form of timeless photography has been embedded in how we understand the world around us, a tool that has been greatly utilised by the media to enable the spread of pop culture across the Atlantic. In the case of Nigerian pop culture exportation, which has seen the country's music industry enjoy global attention in recent years, the power of imaging cannot be overstated. When Tems, one of Afrobeats ship captains, honoured the invitation and went to the Academy Awards in style, stealing multiple headlines for her look, sophistication and congenital sass, fans and onlookers worldwide inducted that whole occasion into the Oscars Hall of Fame moments.
But it wouldn't have been a talk-worthy moment if her essence was not only captured on camera but also in the best possible way by celebrity photographer and creative director, Roderick Ejuetami, professionally known as Deeds.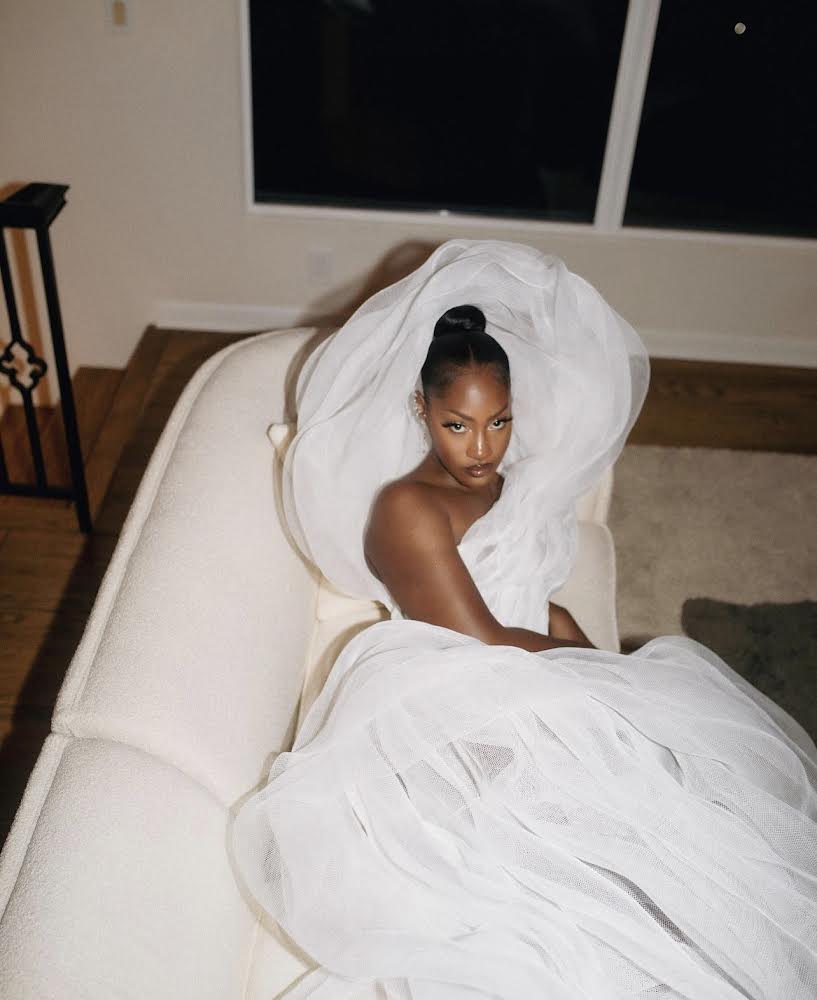 Just like most top photographers out of the most populous black nation on earth, Deeds started his career in the nation's commercial capital of Lagos and worked his way to the pinnacle of Nigerian entertainment, responsible for some of the most iconic imageries of the Nigerian entertainment scene. In a quick chat with DOWNTOWN, he talks about photography.
How do you approach photographing a celebrity? How did that start?
I started out photographing everyday people. From one project to another, I used to cover events back in the day, so I built my network with people and different artists. I always try to make them look like their greatest selves. I want to amplify whatever I'm seeing through my lens. That's my job as a photographer and visual artist.
How do you build up to a really high-profile job with an A-list celebrity?
You feel the pressure because you always want to put your best foot forward, but I try to focus on the process. Taking myself through the process over and over, trying to get it right until the moment comes.
On the day of the project, when I go in, I try to make sure that my subject is very comfortable with me, so I start with normal rapport because you can't photograph someone you're not comfortable with.
How do you go around shooting divas?
In that instance, the best route is to be very professional. Get a contract in place, and understand what they want. Before I go into any project, I always like to know details down to the T; who am I dealing with? Why am I here? What am I giving you? Talk about some of your projects, and what would you say is one you are particularly proud of? There's been a bunch of them, but recently, I did this billboard campaign for an international brand, a job I got through an agency in London, and it is presently being displayed in Africa, most especially in Lagos.
I'm proud of that because I remember growing up as a photographer in Lagos, starting the hustle; I've always told myself that I would have my works on billboards all over my city. And right now, it's everywhere and features Falz, BNXN, Zorro and T-Garbz, and it was a good campaign. I enjoyed it. I'm proud of that one.
Back in the day, I covered full concerts. At the same time, I had a bunch of amazing creatives work under Deeds Studio—an agency that provides creative solutions for anybody or corporation.
How do you stay current and innovative in your to each project?
From the start of my photography career as a photographer to becoming a creative director, I have been conversant with creating processes. I've been the one creating. I always make the trend, and I try to be ahead of my time. For instance, when I started shooting, I introduced this style of direct flash to the Nigerian scene because I felt like everybody was doing the normal thing, and I needed to stand out. I have always been in front of the trend, on my own trend. I don't try to do what everybody else is doing; if anything, being different has helped me create a different approach.
I remember when I registered it, the way I came out was very different and branding myself as a music photographer at a time when there were no music photographers in Lagos. They would refer to me as a cameraman [laughs]. I've always been ahead of the game and ready to introduce new things, always studying the world and knowing exactly what to do and what is needed in this space, and it has helped me keep that edge over my space.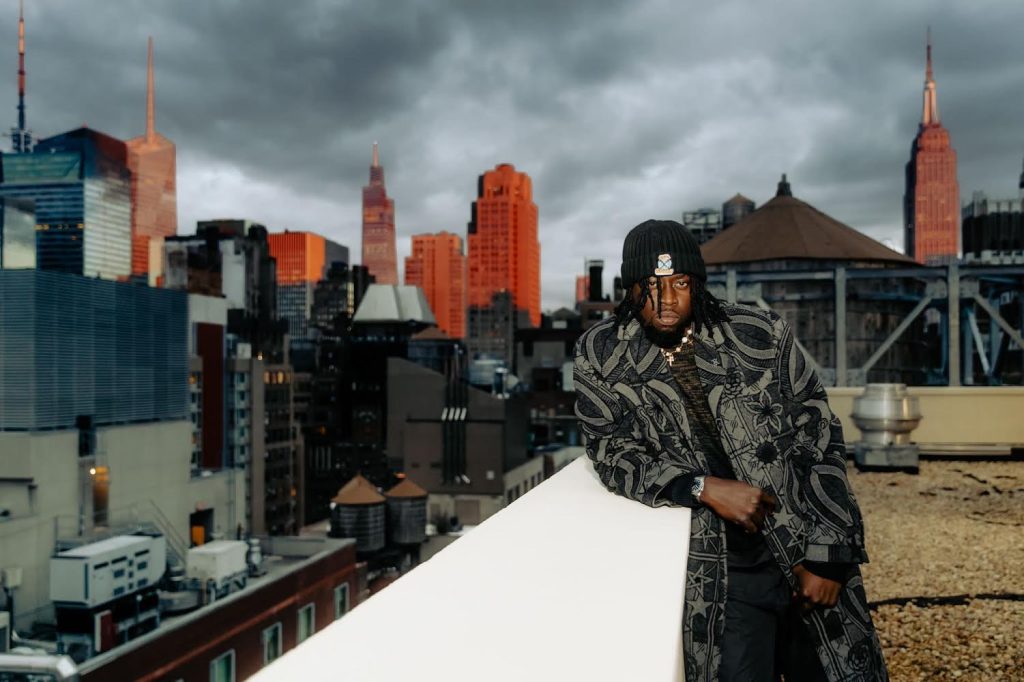 What advice would you give young photographers on monetising and copyrighting their projects?
They need to be conscious of how important that is because it is basically the core of what you do as a photographer—owning your art.
In this part of the world, there is very little attention paid to photographers and how important they are, but it is so important to understand the values of a photographer. That way, you understand the value of copyrighting and protecting your work. I will advise photographers to stop selling themselves for cheap. Know the value of your time, charge for your time, charge for the use of your photos in the music scene, don't sell yourself short trying to gain short-term clout and protect yourself. If you really believe that you're trying to become a photographer or you're trying to work in the creative industry, you need to value yourself and your time, and with the art that you create, copyrighting is very important. You need to know everything about it. Do your research, have contracts, and always put your art at the highest level that you can. If you can do your job well and work in good faith, every other part will come into place, and you're going to have an amazing career.
A lot of young Nigeria at the grassroots level don't exactly speak legal terms. Can you recall the first time that you reached out to a legal team or someone to help you start your first contract?
For me, it was more of learning on the job because I had to go through an experience that opened my eyes to understanding why I needed to protect myself. I had this very big client, a very big artist, and there was a situation where I felt like I was being used.
I took a photo of this artist and this artist used the photo all around the world without informing me, billboards everywhere. The artist reached out to me through a team that I considered family, so it was a project based on friendship and family and I didn't even charge them my rates and was nonchalant about my work because, of course, it was a family gig. I took the photos, sent them over, and days later, I saw them all over the internet and on billboards. It was a very big project. When I saw it, I reached out like I was never told this was happening. Why did you guys use these photos without informing me? I need to get paid for this usage. Instead of fixing the problem, they turned around and assured me that I couldn't do anything about it. So basically, I was being bullied. They shut me down. So after that experience, I never took contracts for granted. I went straight to a lawyer and told them that I want to be protected anytime I do a photoshoot. Anytime I work, I want to make sure that my rights are protected. I want to be able to control how my images are being used.
There was a time I had a big project with Tiwa Savage, and Apple reached out for the copyright of just two of those photos, and they paid a lot of money. It was 8,000 dollars at the time. I am going to be doing a workshop very soon just so I can sensitise the creative community about all of these because it is very important. You can't underestimate the value of knowing your rights and knowing that they are being protected because people will use you.
You mentioned your work at Deeds Agency. How did that phase begin when you started the mentorship?
It's been a crazy run.
Throughout my career, I've experienced an amazing upward journey based on the amount of work I've put into the craft. It got to a point where the name Deeds built a really pleasing reputation in terms of the amount and quality of services I render. At that point, I realised that it needed to be bigger than just me, and I was able to gather other creatives as I couldn't handle all the workload alone. It was the smarter option.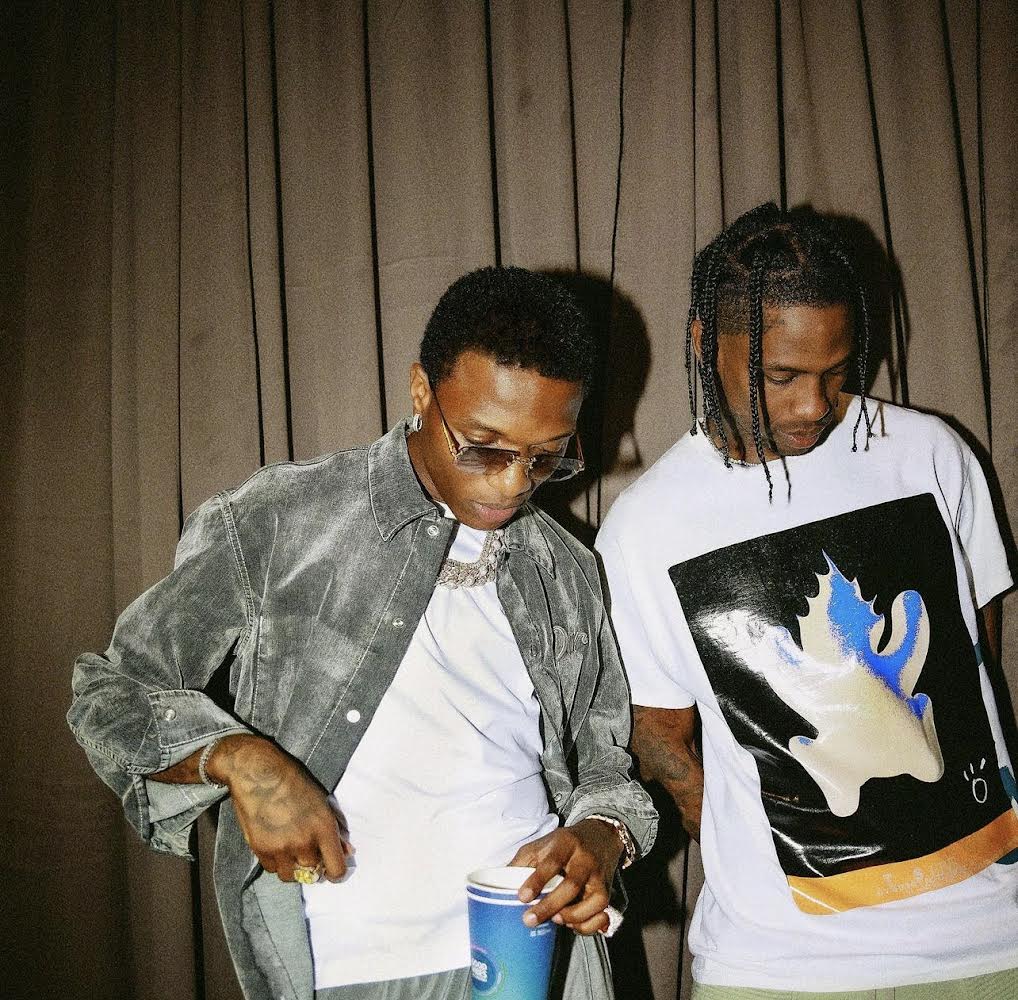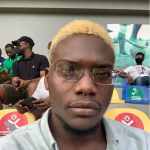 Self-identifies as a middle child between millennials and the gen Z, began writing as a 14 year-old. Born and raised in Lagos where he would go on to obtain a degree in the University of Lagos, he mainly draws inspiration from societal issues and the ills within. His "live and let live" mantra shapes his thought process as he writes about lifestyle from a place of empathy and emotional intelligence. When he is not writing, he is very invested in football and sociopolitical commentary on social media.