Otunba Adejare Adegbenro: Redefining Security
Conversations around security are as sacred as they come. On the human scale of preferences, the security of lives and properties deserves the laser-focused attention of any government. In Nigeria especially, where there have been recurring insecurities, the answers, as well as the diligent implementation of security measures remain an unsolved conundrum. How do we tackle this perpetual national insurgency? Who better to ask than one of the leading names in Nigerian security business, Otunba Adejare Adegbenro.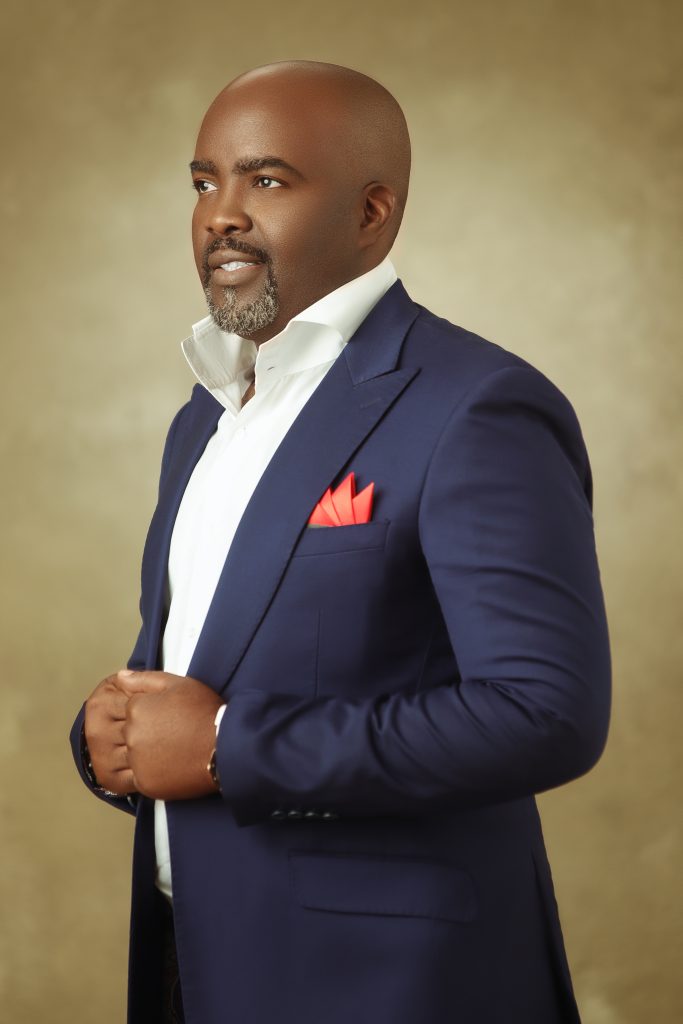 Having been brought up in a politically rich household, Otunba Adegbenro is the product of two very prominent families. His paternal grandfather is the late Chief Dauda Adegbenro, former Premier of the old Western Region, while his maternal grandfather is the late Pa Alfred Rewane, the pro-democracy crusader and financier of the National Democratic Coalition (NADECO). His reputation as a security expert was garnered through the establishment of his company, Balmoral International Limited, a company with deep roots in international trade and the importation of security gadgets and equipment to cater to both individuals and the government.
Speaking to DOWNTOWN's Writer, Kehindé Fagbule, days before his 50th birthday, the Otunba Laje of Owu Kingdom in Ogun State bared his heart on everything security in Nigeria including the welfare of its personnel, his thoughts on the 2023 elections, philanthropy through his foundation, Otunba Adejare Adegbenro Foundation (OAAF), and major life lessons as he celebrates his golden jubilee.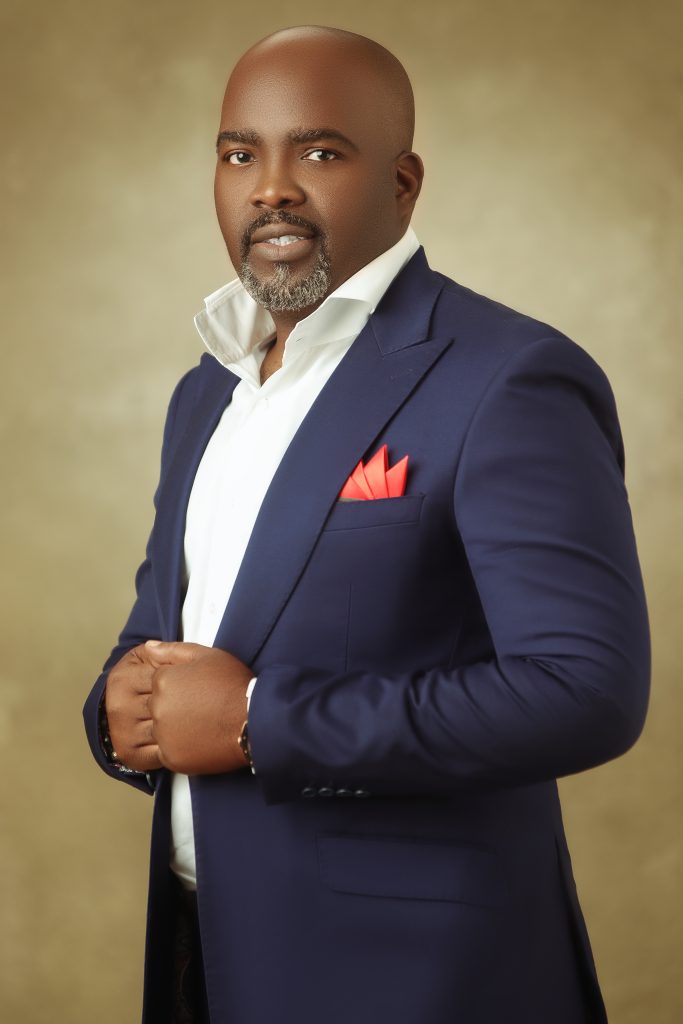 You garnered a reputation as a security expert…
Security is very wide. You have from personal protection to gadgets and equipment to the paramilitary and military. I have been doing it now for close to 17 years. I can't tell you anything about the clients that I work for, but I do a lot of security consultancy and security gadget supplies. And I've worked at both national and state levels.
Why did you decide to go into the security line?
My first job when I left the university was at John Holt. After that, I formed a company called First Planet with a childhood friend of mine, Osa Asemota. We were selling phones and starter packs to MTN, and a lot of money was made. Then I formed Balmoral to start selling armoured vehicles. After selling one vehicle, I realised how profitable the business was, so I decided to go ahead with it. Yes, there were hitches along the way, stepping on people's toes, people misreading you, 'how is he making his money?' 'is he dealing drugs or into fraud?' They don't know anything because all they want to do is pull that person down, and I refuse to lie on that floor because God is still making me stand.
Tell us about your organisation Balmoral International Limited and what services you provide
We provide many services to security agencies in Nigeria, banks and personal security, equipment, and high-end security gadgets. I represent a few companies based in Israel and Toronto, Canada, so it's going pretty well. He says with a smile.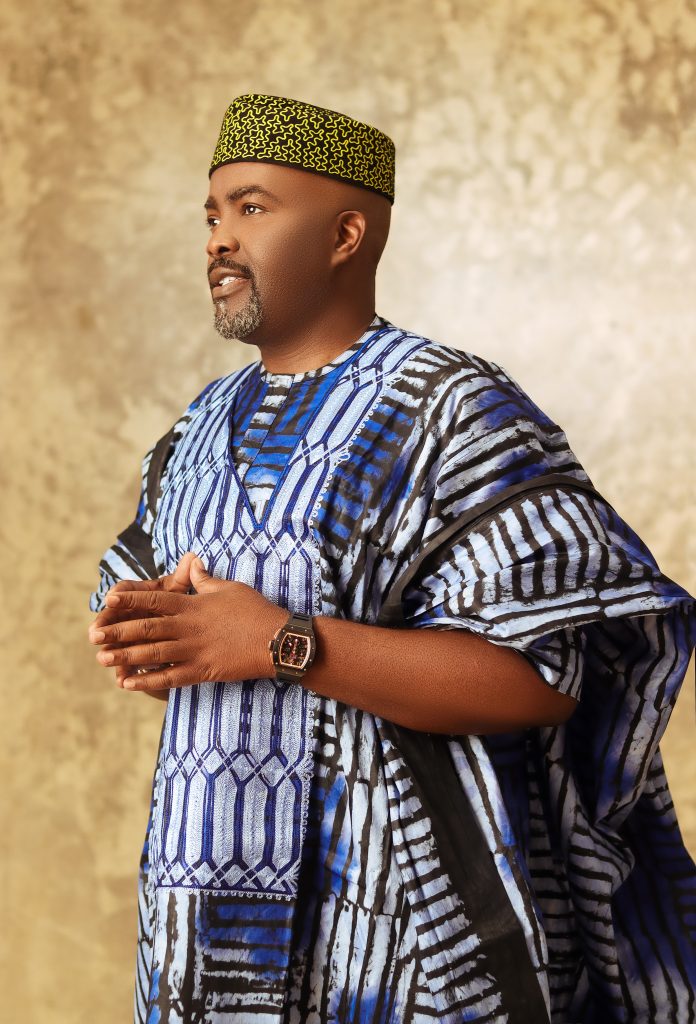 As far as security goes, insecurity has always been a conundrum in Nigeria. Despite this, the elites in the country have personalised security.
Well, I will say half and half. First, you have to look at security based on what we have on ground before going personally to the situation of the elites. First and foremost, the total workforce of Nigeria's security agencies is 1.3 something million. So if you have 1.3 million security personnel guarding over 200 million people, that's where your problem is. You have the federal government, ministers, governors, VIPs, and so on. By the time you take all that, how many are you left with to actually go and fight insurgency, herdsmen or terrorists? So we are pretty much limited, and this present set of service chiefs that we have are actually trying their best. This is the best I've seen so far since PMB's regime because they are not talking, they are doing actions, and I can say so. You don't see the chief of defence staff every five minutes on the news saying what is not. He is actually fighting for Nigeria. I remember there was an incident that happened when the president released the so-called ex-service chiefs and the NSA came out and said they didn't find any security gadgets which the president had approved billions for. So for me, that is one aspect. The second aspect is the way we buy and source our security gadgets. For instance, for you to supply a gun to any agency, you'll put in a tender. From the tender, you win the bid (if you win the bid). From the bid, the minister takes it to the exco. From exco, if the president approves, you give the job out. If you look at all the realms going around, everyone knows what you are buying. That's one problem. The second problem we have is when you buy these things, you now advertise to the whole world by taking pictures and celebrating them. You don't see them do that in the UK or America, in the pentagon, you don't know what they have. So if you are losing your security and showing the so-called bandits that you have a particular shotgun, they will know what you have and get something better. So how do you intend to fight them? We are losing a lot of men, and nobody is talking about that. It is so easy to blame the security architect, but that's not the big issue. We Nigerians ourselves have to put in our efforts to these people because if you look at it today now, army, police, civil defence, navy, air force, if you die on duty, three days later, they evict you from the barracks. What incentive do you give these people to go and actually fight for your country? Let me make you laugh: the last car scheme was done by General Olusegun Obasanjo's regime, which was when he gave them 306 Peugeot and deducted the money from their salary. Today, nobody has a car. They don't have cars or housing, so how do you expect somebody to be a full patriot in Nigeria when he's thinking "if I die today, where will my wife and children be?" The psyche that you're thinking of is actually not rocket science. I'd have believed that since the president is an ex-military man, it is something that he would have looked at. Even if it's his parting gift, give these people morale, give them things to fight for the country. And right now, whether we like it or not, it's the military, the army, that still has that respect. Remember that police are the first response to any civilian case, but now, people would rather go to the army than go to the police. Critically speaking, for the new government coming in, we need an agency that is created solely to reorientate Nigerians' thinking because Nigerians are very smart. Let me give you an example. On a flight from Lagos to London, everybody is orderly. However, on a flight from London to Lagos, 15 minutes before the flight, everybody is standing trying to grab their bag, everybody is a big man. If you go to London, can you slap a traffic warden? Forget a policeman. Can you drive on a one-way? No. So that system collapsed. You have to put the right people and teach them. It's a bitter story, I shouldn't be saying anything good about Abacha's regime; my late grandfather was Alfred Rewane, who fought for Nigeria's democracy through NADECO and was assassinated. However, irrespective of that, leaving sentiment out of it, he did not tolerate anything from the western world and within Nigeria. They had a team called Strike Force. If you see the Strike Force Chevrolet van pass, everyone takes off because security was bare to a minimum, not what we have today. And I'm throwing our President-elect, who I have so much respect for, has seen the battle of what he started then in NADECO, that he will make sure my grandfather is sleeping well because my grandfather believed in him and I believe in him. Asiwaju Ahmed Tinubu, people will be shocked at what he will do. It's not a money thing. You know Nigerians like to pull others down; he's accommodating. So we now need the right people to join hands instead of that pull-down syndrome. Even the billionaires who have a lot of foundations and charities, why can't they donate things to the military or the police? Let these people feel loved, so they are passionate about what they are going out there for. But we are so dependent on the Federal government for everything. They can't do everything.
The relationship between the police and the people took a different turn during the EndSARS.
The EndSARS was politically motivated; I'm sorry to say. You started something good and then turned it into a laughing stock. I was in Lagos at the time; people started drinking champagne and throwing parties. We Nigerians start something good but don't know how to finish it. EndSARS, if they ended the way they started, I'm sure today would have yielded a much better result. Being that I lived in England, do you know that if you put one Pound on any product, what you will see you will think it's £10 you have put. Have you ever wondered that in the UK, you've never seen any round figures; it's usually around 9.99. That is so that the average Brit will know when they switch the numbers. Because if you look at 9.99 and 10.99, they are totally different, so it's easy for them to see. If you go through your own bank statement and see what is being deducted, if they deduct 10 Naira from your account, you will never know. So my vision for Nigeria is we individuals also need to embrace the federal government, both the youth, sem-adults, adults and elderly, we all need each other. Even a 4-year-old can give advice, and as my grandfather would say, you'd listen to that advice because you don't know if God is speaking through that person.
There has been a clamour for state policing for a while. What is your take on that?
Indirectly, every state has their own security trust fund, but you cannot take power from the federal government because that means you are leaving politicians to do whatever they want. How do you control them? If you don't get it right from the top, let's say we have put a system in place, then we can start talking of state police. If we had state police right now, do you think the election would go on like this? It is whatever the governor says is going to happen. That is Nigerians for you, you don't joke with power, and you don't give it to somebody that doesn't know how to use it. We have to have a system first of all. That is why it goes to our reorientation; we have to change our psyche and the way we think. It is until we do that we can start implementing things slowly.
But the federal government doesn't make it easier for the people to embrace them.
Yes, they do. What have the people of Nigeria asked of Buhari that he has said no to? For the president of a nation, the bulk of his work stops at his table. He has ministers, permanent secretaries, directors of the NBA, and service chiefs, everybody brings their plights to several executive council meetings, and he has been approving them. There is nothing that is meant for Nigerians' sanity that this president has not given. He has spent the most on security in the history of Nigeria. During COVID, there was no money he did not allocate. A lot of people did not know the amount of money that went down in COVID. That was a pure sham, and they scammed the president and the COVID committee that was set up, and they didn't do the right thing. The COVID test, for instance, was meant to be free, but they charged 50,000 Naira from Nigerians. The president doesn't hear everything because they prevent him from outside events, even the news. They close you to certain things that they are eating from. The question should be asked: I approved this thing; who did this thing? Now if the president did not ask, what happened to civilians that are being charged? What did they do? Why did they have to wait for EndSARS? I lost people. People did not only die from COVID, they were dying from hunger. I know what I did through my foundation for Abeokuta. What the federal government spent the relief from, you'll be ashamed. And God will punish those people, their children and the ones to come. If you see rice with stone, who would you feed that to? I personally had to do my part and encourage other people. But we Nigerians are too selfish to ourselves and wash our hands off government affairs. If EndSARS came at the time they were needed, they would have made a tremendous movement because do you know how many people we lost to COVID? Nobody knows the real amount. Do you know how many died in Festac? My friend was one of the COVID doctors; he was crying when he saw dead bodies. The media did not carry it; they didn't release the information. Then you have jokers, the so-called committee members.
Nigerians should stop this hate game. Whether you are Igbo, Yoruba, Delta or Hausa, we are all one.
We saw that heighten during the election. What did you make of it?
Remember, Lagos is the third largest cosmopolitan city in the world. Constitutionally in Nigeria, if you've stayed in Lagos for over ten years, you can aspire to whatever political office you are now a Lagosian. It's just like with BREXIT, the core Brits are now a minority in the UK today; that is what Lagos is about. But don't let us forget our heritage. When they banned History from schools is where we got it wrong because these youths are misinformed. Because if you look at the history, you would know that Lagos has been accommodating to everybody. Asiwaju Bola Ahmed Tinubu started by giving them two commissioners. In the whole of Nigeria, which Governor has done that for the Igbos? After all, everywhere they go, they are the biggest landowners. Are they going to take it back to their village? Look at what the man did; you have to be fair to him. A lot of critics that were being thrown at him I do not subscribe to. Pound for pound, neither of the presidential candidates is in the same category as Asiwaju because the hardest thing in Nigeria is to fight the military. June 12 was the only election that many regarded as free and fair, and it was a Muslim-Muslim ticket, and people still voted for him (MKO Abiola). Also, for the first time, we are going to see a Senator as the First Lady. It is a good combination because Sister Remi is half-Yoruba half-Itshekiri like myself, she will not let any cabal materialise. She will tell her husband, whom she loves, she's a tough woman, and that is why the Senate goes against her. But she is a principled woman.
What is your foundation, the Otunba Adejare Adegbenro Foundation, about?
My foundation is called Otunba Adejare Adegbenro Foundation, and it is to help the less privileged. In total, I've done close to 38 boreholes in Abeokuta, Lagos and Abuja. It actually started on my mum's fifth-year remembrance. They wanted to have a party, and while I was sleeping, my wife woke me up while I had a dream. The dream was that I should do boreholes. I tried Lagos, and they gave me a huge amount of money, so I called my dad, who advised me to do it in my village, Ewekoro (in Ogun State). I went there, and that was the first borehole I did. The second borehole I did was at the barracks because they did not have water. We are saying these policemen should guard us, meanwhile, they don't have water. How much is a borehole? The second one, I was on a flight to Abuja when I saw in ThisDay magazine a caption of a small boy in his underwear taking water from a pothole. So I got my manager to go and investigate, and they sent him back saying they didn't want any politician intervention in their village. It was in Akpo, so if you are driving out of legislative Quarters, you will pass it. And nobody ever did a thing. My manager then told them that I wasn't a politician but a businessman. It wasn't until I went to meet the head of that village in person before they allowed me to do the borehole. If 10 percent of well-to-do Nigerians do their CSR for their states, we will not be in a position where we are reliant on the federal government. For my foundation, I feed 100 people every month and give them palliative regardless of the season. I've done scholarships and so many things. It's God I'm pleasing, not any human being. It's not that I don't need my own money, but that blessing is coming. As you give your 10 percent in tithe as a Christian, do another 10 percent to help people. I don't drink or smoke, so what am I using the money for? I'm not a perfect human being, my life has been a rollercoaster, and it is God that has brought me to where I am today. I'm living up to 50, and I thank Him for that.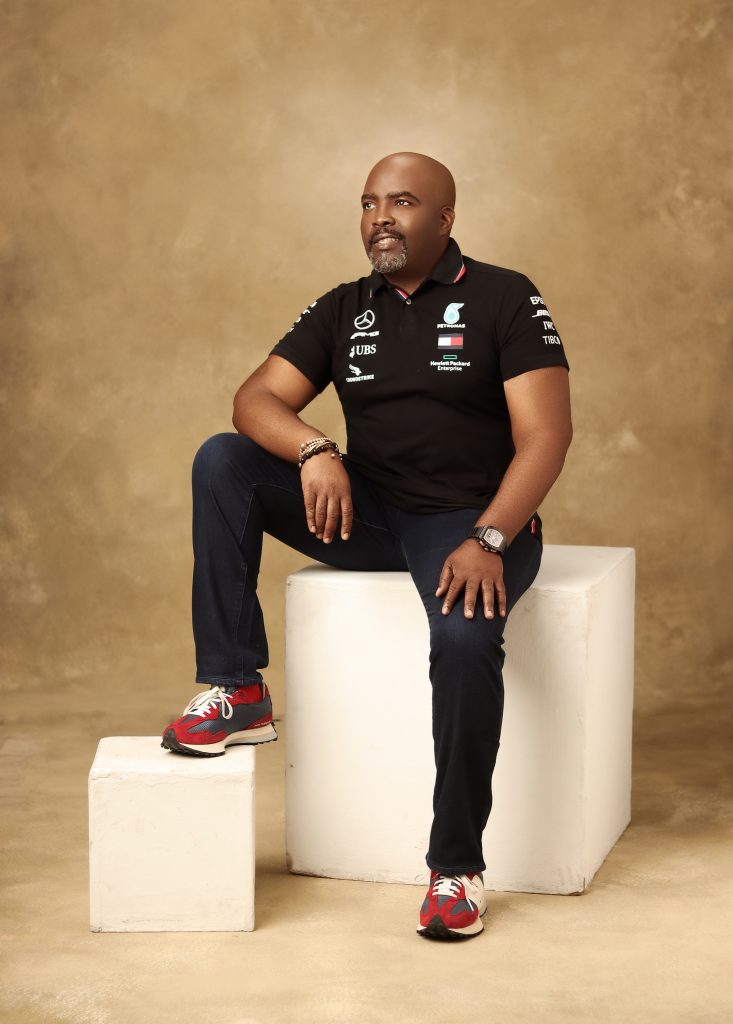 Now that I am turning 50, I will advocate and help. My foundation has been doing its part, I want other Nigerians to play their parts as well. This money is not your money; it's God's money, and you are just the custodian. But if you are eating and your brother next door isn't, and you can sleep well, then you know you have a big problem coming ahead. My resolution at 50 is to embark on government, friends and anybody; let us get out of this slum that we are in. I hope we realise one thing in Nigeria; the more jobs you give out, the more money you make. But it's the opposite here.
After all of this is said and done, the electoral tribunal and court proceedings, what are some of the key things you are looking forward to post-election in Nigeria?
By the special grace of God, between now and May 29, we still have the tribunal and pray it goes well. Until then, before we know who is going to be sworn in. If Asiwaju Bola Ahmed Tinubu is sworn in, I am one of the people that will be carrying the flag for him because I know he will tackle security which is very key to me. I know he has a giving heart which will help the masses, and from time to time, we will constantly remind him because he is also getting old; the hands that he chooses will determine the way the government is tilted. So it is too early to say anything. All I know is that something tells me he will make Nigeria proud. He said "emilokan" (it is my turn) but I say "awalokan" (it is our turn) because it is all of our time. Everybody should bury their hatchet and move on. If you win the tribunal, fair and good. If you do not, it doesn't stop you from congratulating the winner. I know Nigerians will be extremely happy with him (Asiwaju Bola Ahmed Tinubu). I am very happy with him because, from childhood, I've seen the way my grandfather spoke about him. I've never gone to his office for anything before in my life. In fact, I have never gone to any state office for any contract in my life. 80 percent is private, and 20 percent is government, so I can beat my chest that my support for him is not financially motivated.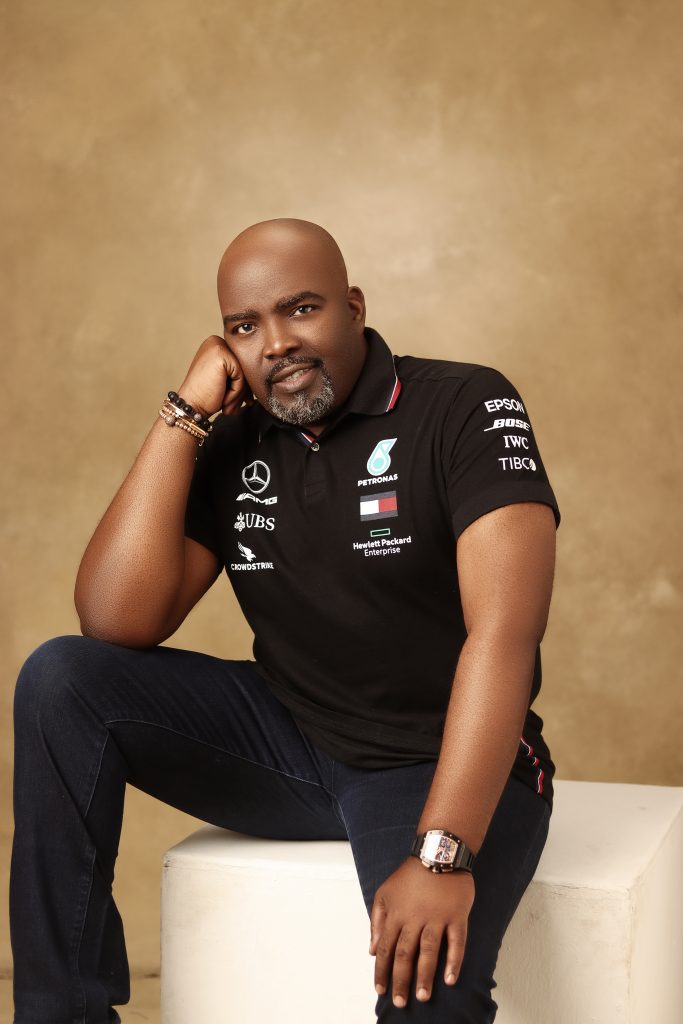 Are there any exciting plans for Otunba Adejare Adegbenro? Are any political ambitions in the works? It's the season.
Well, it's the season of politics, but politics is not like that. If my constituency decides to call upon me, yes I will come on board to do politics. If they don't, I won't do it. Neither am I going to pay my way to be a do-or-die politician. Let my work speak for itself. If it comes, all well and good. If it doesn't, I'm okay. I will continue doing what I'm doing, and my foundation will keep doing what they are doing. My foundation is not based on politics. It is based on helping the less privileged. In total, we've done about 6000 eye tests and treatments around Abeokuta, and this year, we are going to face the Ijebu side and let it go around. Whatever I get, I will allocate to that, but let me keep doing my work. Politics is not something you just jump into. Now that I'm turning 50, there might be a rethink. Let us see how it goes. And I'm sure you will be the first to know.
50, the big one. What are the three biggest life lessons you've learnt as you turn 50?
Trust. Being too trusting is a problem. Because as you trust, they always let you down. The expectation is because you think you've done something for someone, they will do it back for you. It's a lie.
Patience is another lesson. Patience is not a losing game; you always win at the end of the day if you are patient. You don't have to fight anybody.
Being humble is another lesson. These are the things I want to aspire to change in my life as I turn 50. Everything is to God's glory. God knows his people, and there is nothing like coincidence with Him. And that's what I aspire to be, a total revamp of Otunba Adejare Adegbenro at 50.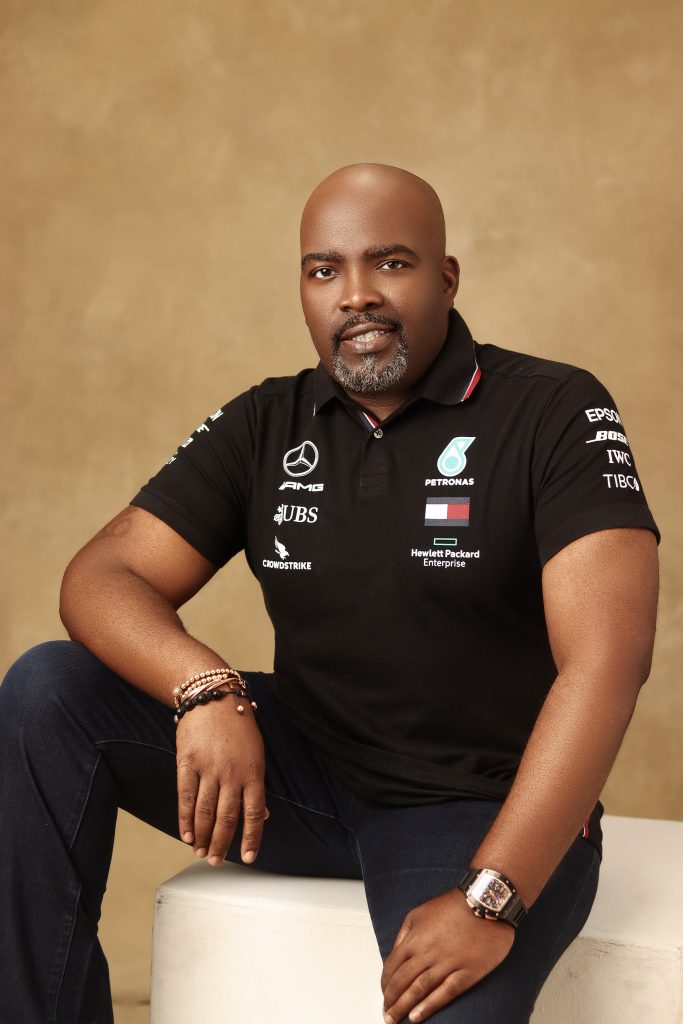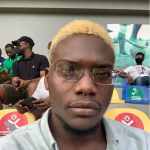 Self-identifies as a middle child between millennials and the gen Z, began writing as a 14 year-old. Born and raised in Lagos where he would go on to obtain a degree in the University of Lagos, he mainly draws inspiration from societal issues and the ills within. His "live and let live" mantra shapes his thought process as he writes about lifestyle from a place of empathy and emotional intelligence. When he is not writing, he is very invested in football and sociopolitical commentary on social media.