Oddbod & The City: Frasier: 8th March, International Women's Day: #BreakTheBias
As a child, I remember submitting an essay where we were to pretend to be Emily Pankhurst, an English political activist best known for organising the UK suffragette movement. At the time, I remember ending the essay optimistically; Emily, who died in 1928, could never have imagined that her country would have a woman prime minister—the Iron Lady, Margaret Thatcher. I took it for granted that I would see women's rights rise in leaps and bounds in my lifetime.
Unfortunately, we seem to be losing our hard-fought-for ground on women's rights over bodily autonomy and equality. I am sad to report that at the beginning of women's month, our national assembly voted to remind us that women are considered just above property in Nigeria.
So, while I endeavour not to throw myself into a pit of despair, I urge us all to take individual responsibility for our thoughts and actions, not to give up, and do our part to break the bias.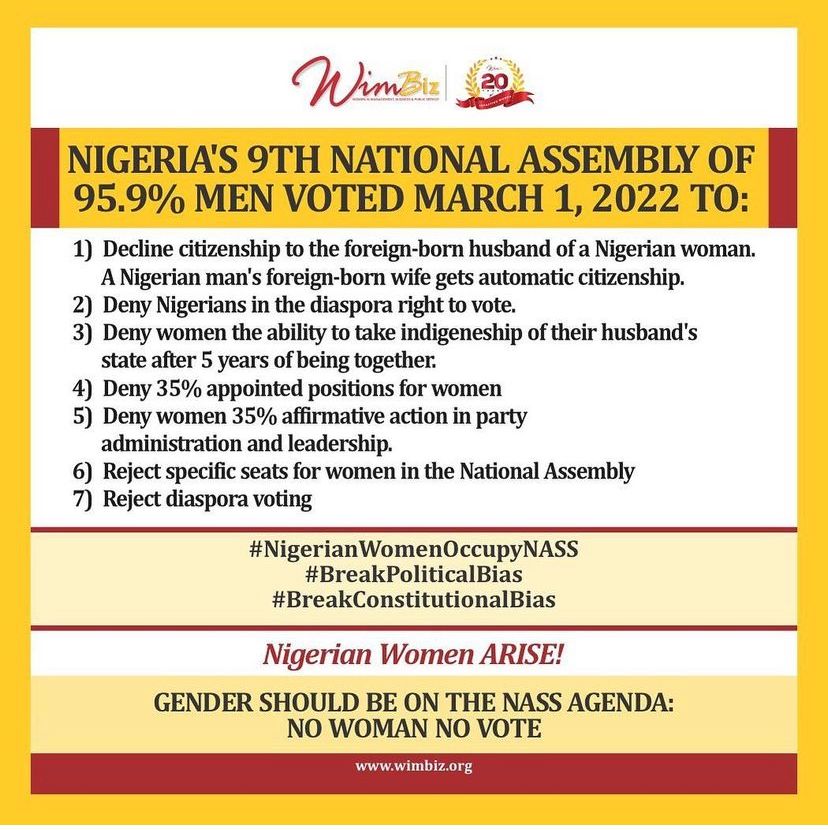 Owo Mimo: Our Hands Tell Stories
Ticking all the boxes that please me—aka 'buy Nigerian', aka 'support women in business', aka 'support small businesses (I really must come up with some catchy clever slogan that covers all that)—comes a brand that specialises in hand and body products. And, it comes with a home fragrance range, Epiphany, thrown in for good measure.
I noticed Owo Mimo products in the bathroom of many of my friends over Christmas and discovered most had received their items as gifts. Everything about the packaging is minimalist luxe (which I love), bringing the perfect amount of pampering aesthetic to any bathroom. I decided to do a bit of sleuthing to find out the who, where, and what of the matter, and I could not have been more delighted when I discovered the company was Nigerian-owned by two women.
The brand origin story has all the makings of a Hallmark movie. In 2020, one of the co-founders, Olamide Fetuga, had a fire accident and suffered painful third-degree burns to her body. It was while in recovery in unbearably itchy bandages and asking God "what next" that Owo Mimo came to mind.
The "epiphany" (forgive the pun, it was too good to pass up) was followed by months of research, product testing, reviews, and feedback from friends and family before the birth of the Owo Mimo x Ephiphany product range.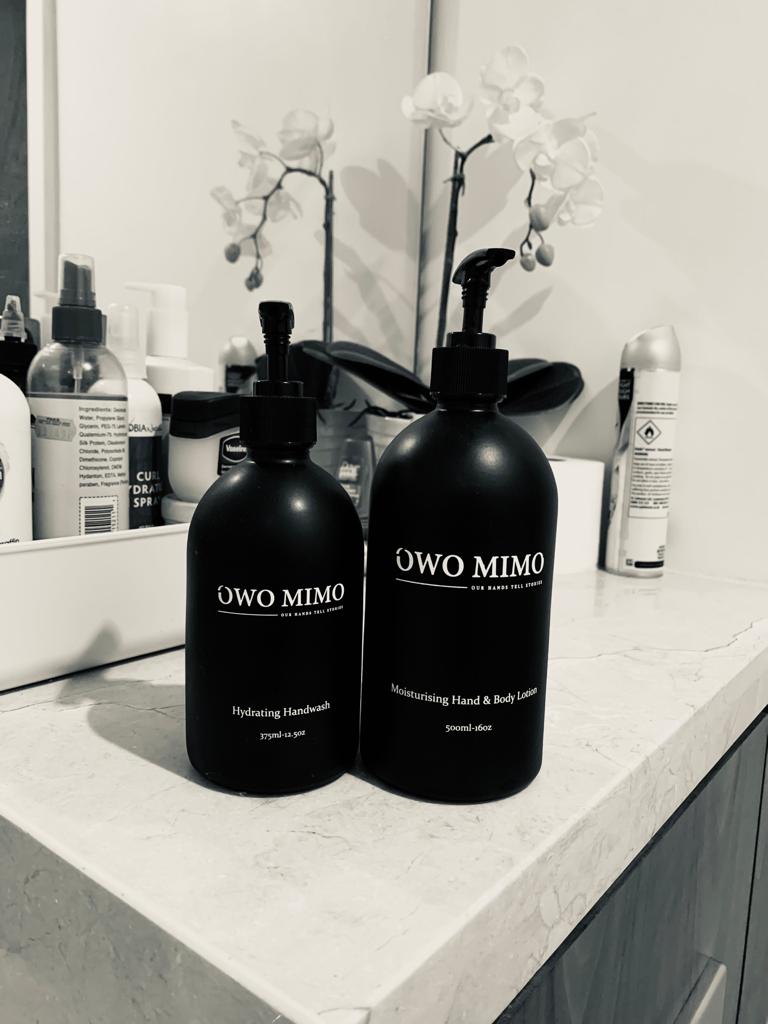 The brand evokes luxury with wonderfully scented soaps, lotions, and room fragrances that promote well-being, mindfulness, and self-love. Just as important? All the packaging is recyclable, eco-friendly, and the products were ethically made from natural oils and ingredients. The brand's long-term goal is to donate a percentage of profits to give back to the community, especially by supporting burn survivors in Nigeria. A worthy goal, I wish them all the luck and watch this space with interest.