Netflix Watch of the Week: Money Heist Season 5 (Part 1)
Regardless of what I conclude in this review, there's no denying that Money Heist has been an overwhelming success. Not just in popularity and viewership for Netflix, but the story as well.
I mean, it's wild, right? It has all the absurd stories and twists that should have derailed the series a long time ago, but somehow it's made the ridiculousness work. The entertainment is so concisely wielded into the story mapping, and the characters are so well-defined that it's an intoxicating, addictive formula. Money Heist is going to be difficult to beat for Netflix. This is by far one of their best series.
It helps that the series provides comfort. Audiences will press play on season 5, knowing that it will not let them down. There's always a sense of anticipation when audiences enter the final season, and there's this anxiety that it will blunder on the last leg. Money Heist season 5 removes those fears from the first episode. It's cinematic by nature. Action-filled to stimulate the brain. The characters engage with the soul. It feels like comfort food. Your heart paces, but you feel at home.
All the writing efforts come to fruition in season 5. Having well-delivered characters pays off. There's a sense that you've been on a journey with them since season 1. They feel like your friends, and at times, family. The heist team has formidably made the audience root for them with their story. It's not about being a criminal or good versus evil. It doesn't exist in this bubble Money Heist creates. Season 5 shows how the concentrated messages created so far have worked. It's easy to become attuned to the anti-establishment. To feel disenfranchised by authorities. To go against the status-quo in a world of systemized economic processes.
As the promotional work suggests, and the rhetoric language used in season 4, season 5 is war. Pure and simple. It's rarely about the thrill of a heist, or the safety of hostages, or the greed for riches. It's family. It's togetherness. And it's also an abundance of survival. All rules are thrown out of the window in season 5 as both sides are desperate — the heist team and the authorities.
Of course, there are variables involved; Professor is captured by Sierra, a character with pierced eyes and a no-mercy approach. The bank is complicated to maintain for a hostage situation. Plus, the authorities, led by Colonel Tamayo, have lost their heads. It's not about a civilian rescue anymore. Season 5 induces psychological warfare while the media documents it all, allowing the general public to form opinions.
Netflix cruelly gave the audience the first five chapters on the initial release, but it's abundantly transparent that the game has changed as the story journeys towards a conclusion. The writers are not holding back, and neither are the production team.
Deep down, I do not want Money Heist to end, but in reality, it would be selfish to demand further seasons with these characters. We've exhausted them to a pulp as we have analyzed every inch of them since season 1. I trust that the team behind Money Heist could create more stories, making them wilder, while somehow maintaining the excitement and entertainment, but it does reach a point where it has to be accepted that the story must end.
So while I wait for the final five episodes, in which I have all the confidence in the world that they will pull off an exciting finale, it's time to realize that this journey is over. Bella ciao, ciao, ciao!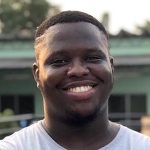 Boluwatife Adesina is a media writer and the helmer of the Downtown Review page. He's probably in a cinema near you.