Movie Review: Brotherhood
I first became aware of Brotherhood when watching previews while waiting for another movie to start. The first thing that struck me about this Jade Osiberu production was the similarities, both visual and auditory, to Hollywood action classic Heat (1995), starring Al Pacino and Robert De Niro. I made a mental note to see the movie as soon as I could. I'm glad to report that Brotherhood is exactly what I thought it was, though not without a few Flaws.
Brotherhood follows a pair of orphaned twins Akin (Tobi Bakare) and Wale (Falz), who find themselves on opposite sides of the law. The film does a good job of establishing both characters and their dislike for each other. The history between the twins is often referenced, and it's easy to see why their relationship has deteriorated so much. Akin has become a veteran of the Nigerian prison system, and Wale has joined the police force, pitting these two siblings at familial and ideological odds.
Directed by Ugandan filmmaker Loukman Ali, this film takes clear influences from a number of action films like Den of Thieves, Fast and Furious, and Ocean's 11 ( the 'getting the crew together' montage here made me smile). The cinematography is stylized, and action set pieces in the film are shot at a frenetic pace that enhances the experience. The gunfights especially sound much more realistic (though the special effects gun splatter still looks very odd).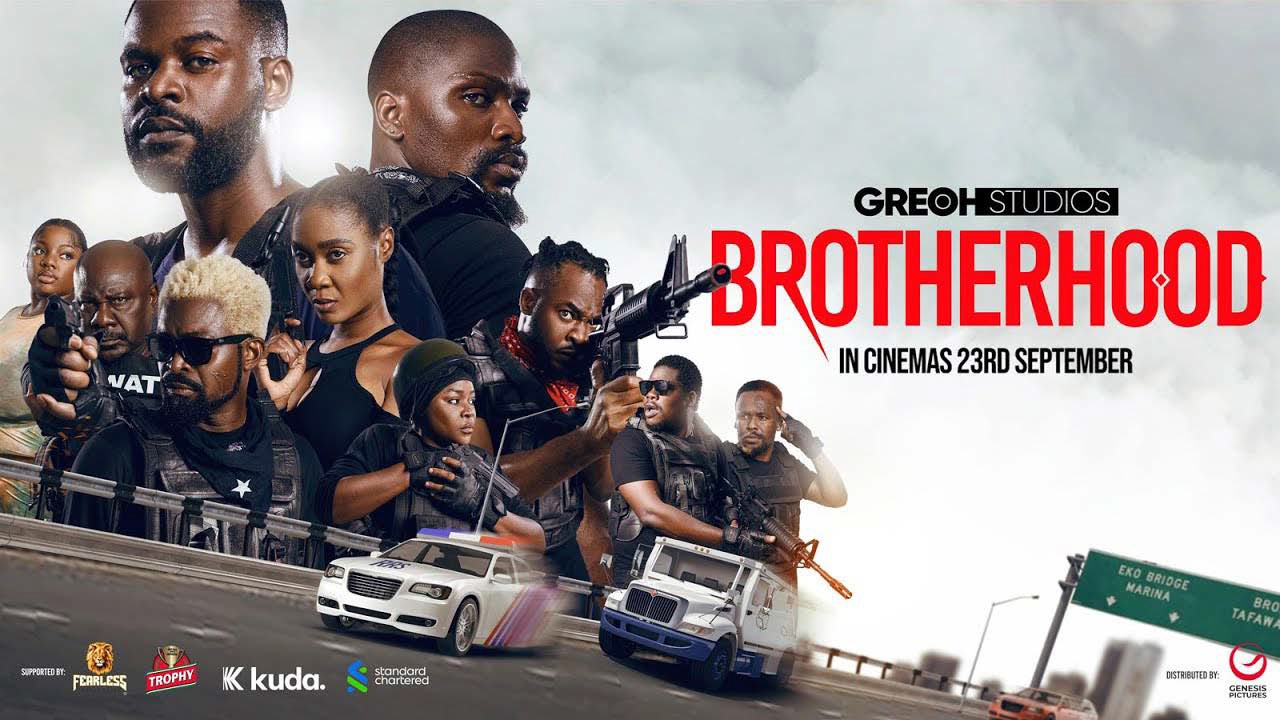 Another strength of the movie is the performance of the cast. Every main character is cast well and gives a good performance. Special praise goes to both Sam Dede, who plays the role of the wizened police inspector perfectly with his baritone stealing the show, and to Basketmouth, whose turn as crime boss Shadow was both impressive and surprising. Dorathy Bachor has a small role as the love interest for one of the leads and is quite good as well.
As much as I enjoyed Brotherhood, I do think my biggest issue with the film is the dialogue. Multiple lines sound stilted and unnatural in a way that a better screenwriter would be able to fix rather easily. A three month time jump is in the film, and this leads to a number of pacing issues that aren't fully resolved by the conclusion. As previously mentioned, the gun splatter special effects do stick out like a sore thumb.
Overall, Brotherhood is an entertaining action flick that comes at a time where there are not many like it in Nollywood. The action, character beats and overall experience are well done, and I would recommend it to anyone. Even if the movie is derivative of other movies, its uniqueness in the Nollywood space more than makes up for it. If the producers are thinking of making a sequel, I'm using my medium here to clamour for it.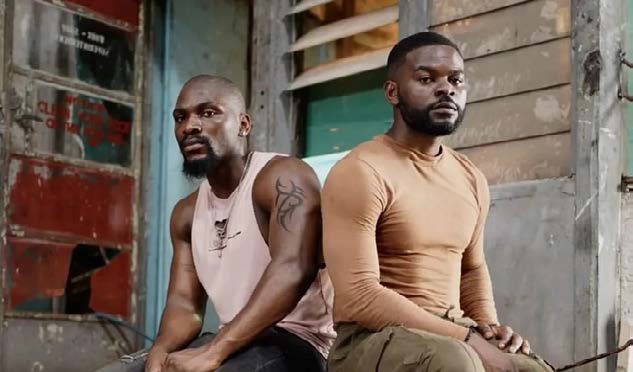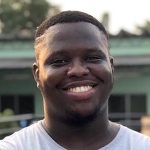 Boluwatife Adesina is a media writer and the helmer of the Downtown Review page. He's probably in a cinema near you.