Maskne Management: Tips For Combating Mask-Induced Skin Issues
Maskne, a combination of "mask" and "acne," refers to skin problems caused by continuous mask use, such as outbreaks, inflammation, and redness. Do not be afraid! This article will provide six practical techniques for combating mask-induced skin concerns, ensuring your skin remains healthy, radiant, and maskne-free. You can confidently enjoy mask-wearing while caring for your skin with caution and the proper attitude.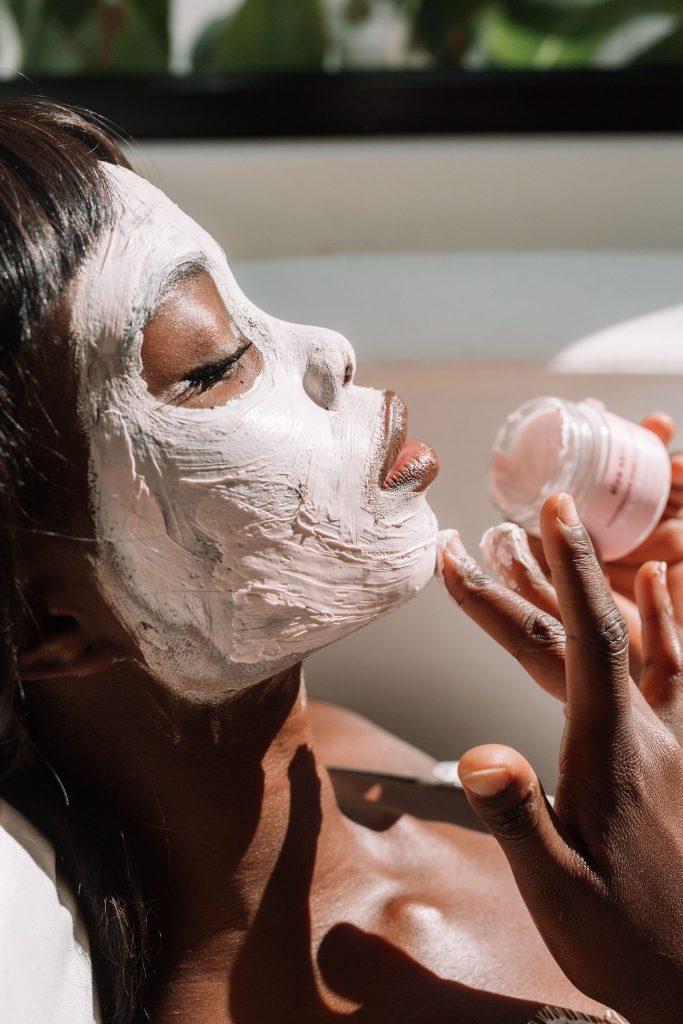 (1) PRE-MASK PREP – HYDRATION IS KEY
Make sure your skin is well-hydrated before applying your mask. To prevent scratching and irritation, apply a thin layer of non-comedogenic moisturiser to your skin before applying the mask. To seal in moisture and keep your skin moisturised throughout the day, use products that contain compounds like hyaluronic acid and glycerin.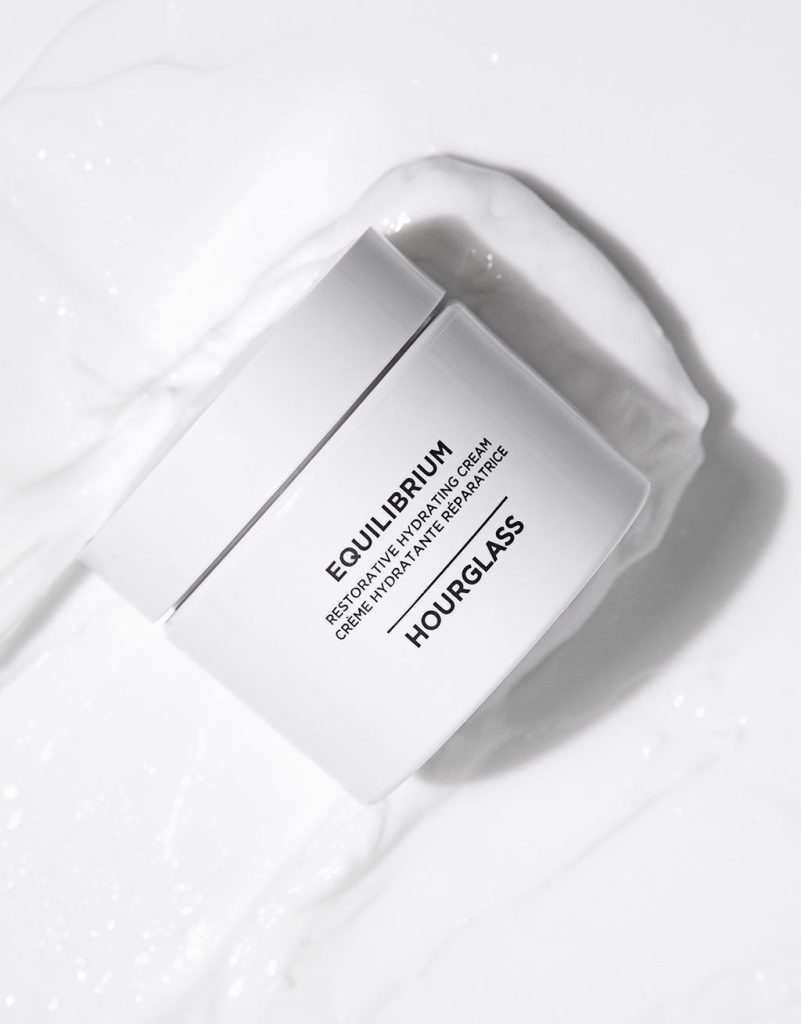 (2) CLEANSE AND CLEANSE AGAIN
To combat maskne, cleansing is essential. Start your day with a moderate cleanser to eliminate any pollutants and extra oil that may have accumulated overnight. Take brief mask breaks throughout the day to wash your face and reapply moisturiser. After wearing a mask all day, wash your skin once more to remove any debris and bacteria that may have become trapped.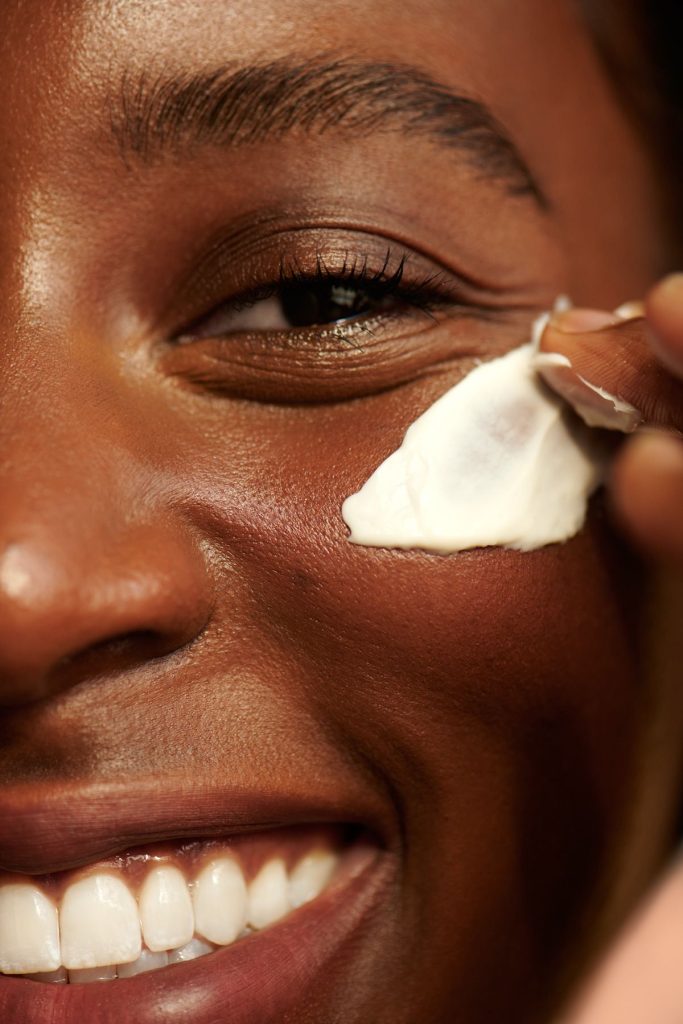 (3) MINDFUL MASK SELECTION
Use masks made from breathable, natural materials like cotton to lessen heat buildup and perspiration accumulation. Avoid using masks with textured surfaces that might scratch or irritate the skin. Choose masks that comfortably fit, properly covering your mouth and nose without being unduly tight.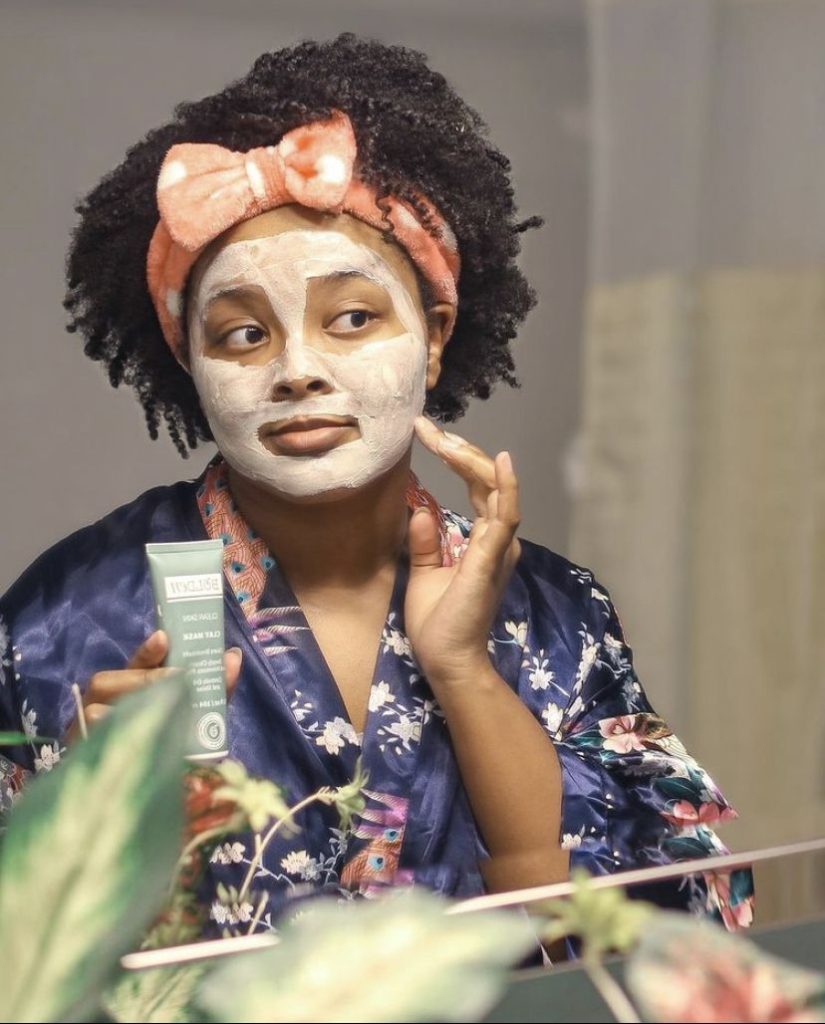 (4) SKIP THE HEAVY MAKEUP
Even though makeup is a terrific tool for self-expression, wearing a mask while applying thick foundation and concealer can clog your pores. Instead, adopt a more natural makeup look that highlights your brows and eyes to give your skin more breathing room.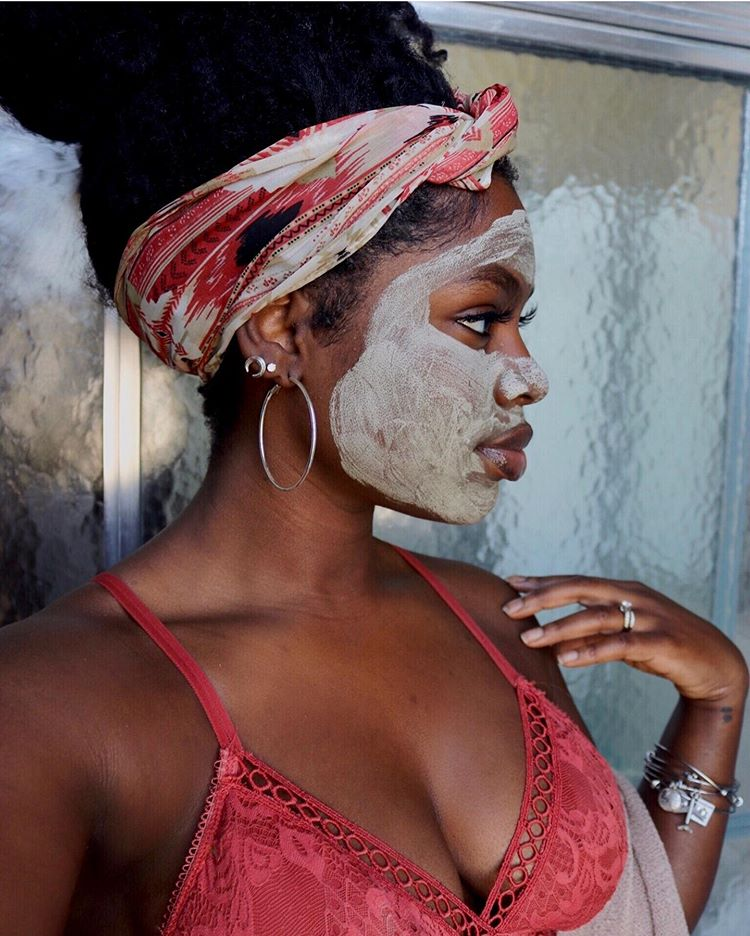 (5) TARGETED SPOT TREATMENT
Use spot treatments with salicylic acid or tea tree oil for troublesome maskne regions. These ingredients aid in reducing inflammation and battling germs, hastening the fading of those irregular blemishes.
Applying these treatments excessively might cause dryness, so only use them where they are needed.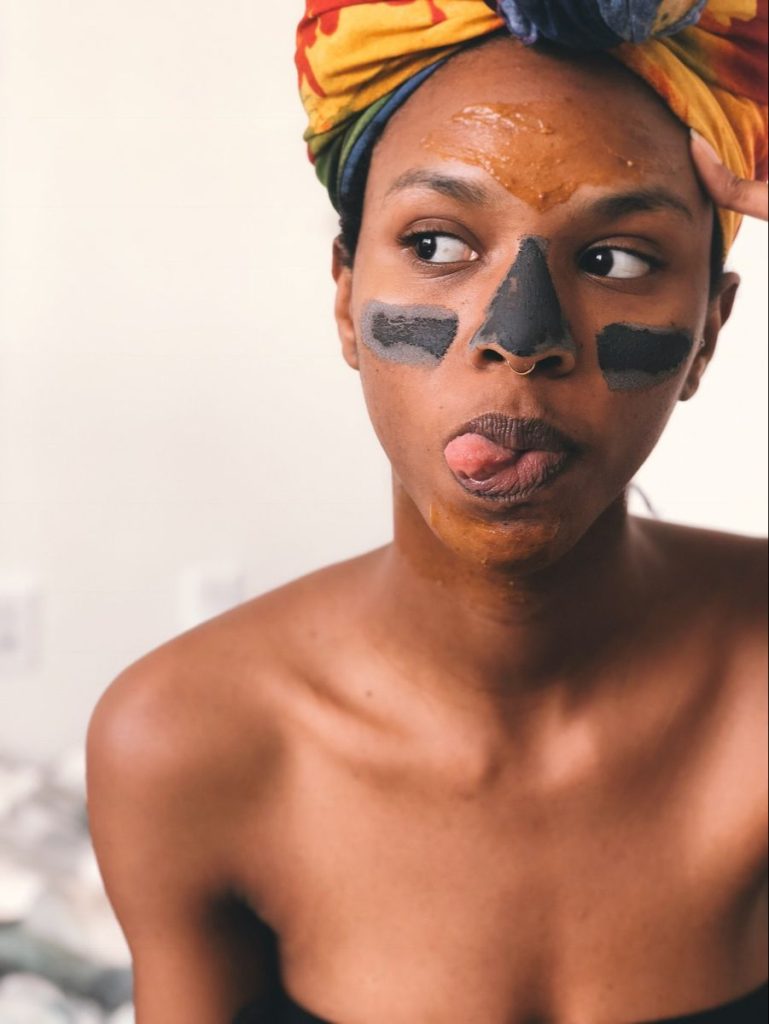 (6) NIGHTTIME NOURISHMENT
Incorporate a bedtime skincare regimen to nourish and restore your skin while you sleep. To fight free radicals and promote skin renewal, use products that include antioxidants like vitamin C or retinol. A calming nighttime mask or mild face oil can add an additional layer of hydration and healing.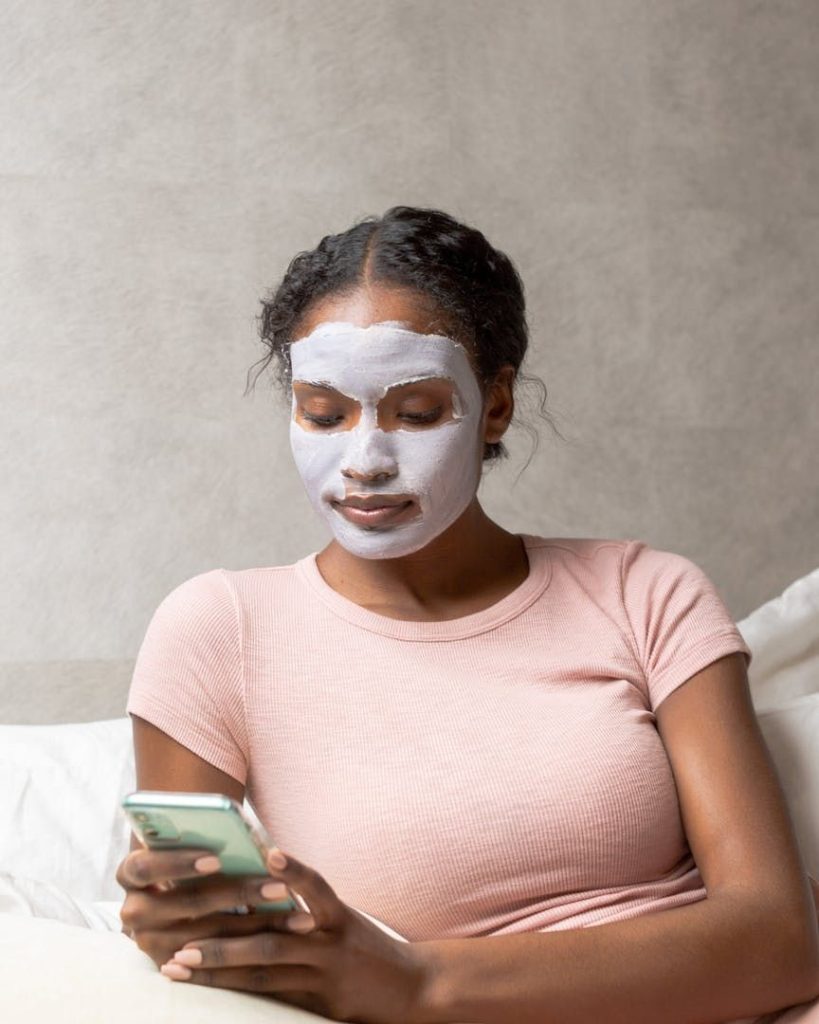 CONCLUSION
You can embrace using masks while maintaining the health of your skin with the help of these six practical and proactive techniques. Don't forget to give your skin hydration, cleanse gently, and select masks and skincare items that encourage comfort and care. You'll reveal the beauty of clear, glowing skin by adopting these habits, even while wearing a mask. With some dedication, you can confidently handle skin problems brought on by masks, and you may maintain your radiance despite whatever difficulties life may present.
Dorcas Akintoye is a dedicated writer with more than 2 years prolific experience in writing articles ranging from food, entertainment, fashion and beauty. She has a National Diploma in Mass Communication from Kwara State Polytechnic, Ilorin. She loves writing, listening to music and playing scrabble. She is a highly-skilled, enthusiastic, selfmotivated professional writer.