Lupus, The Invisible Disease
Lupus, also known as Systemic Lupus Erythematosus (SLE), is a chronic autoimmune disease that can affect various organs and tissues in the body. Lupus is a disease that primarily affects women, with 9 out of 10 female patients.
This invisible disease affects millions of people worldwide and can devastate the lives of those affected. To mark Lupus awareness month this May, we will explore the invisible disease's causes, symptoms, diagnosis, and treatment.
Causes
The exact cause of lupus is still unknown, but research suggests it may be a combination of genetic and environmental factors. Some possible lupus triggers include exposure to ultraviolet light, infections, hormonal changes, and certain medications.
Symptoms
Lupus can cause a wide range of symptoms, and each case is unique. Some of the most common
symptoms include:
– Fatigue
– Joint pain and swelling
– Skin rashes, particularly on the face
– Fever
– Hair loss
– Raynaud's phenomenon (white or blue fingers or toes due to poor circulation)
– Mouth sores
– Kidney problems
– Chest pain or shortness of breath
Diagnosis
Diagnosing lupus can be challenging since the symptoms can be similar to those of other conditions. A diagnosis typically involves a physical exam, medical history, blood tests, and imaging tests. Doctors may also perform a skin or kidney biopsy to confirm the diagnosis.
Treatment
There is currently no cure for lupus, but treatment can help manage the symptoms and prevent complications. Treatment plans may include medications, such as nonsteroidal anti-inflammatory drugs (NSAIDs), corticosteroids, and immunosuppressants. Lifestyle changes, such as avoiding sun exposure and eating a healthy diet, can also help manage lupus symptoms.
LIVING WITH LUPUS
Living with lupus can be challenging, both physically and emotionally. Patients must work closely with their healthcare providers and seek support from friends and family. Patients may need to make significant lifestyle changes because the disease can significantly impact their quality of life.
Lupus is a complex and often invisible disease affecting millions worldwide. While there is no cure, early diagnosis and treatment can help manage the symptoms and prevent complications. Patients with lupus can lead full and active lives with proper care and support. Early diagnosis and treatment are critical for managing the disease and improving outcomes. If you are experiencing any of the symptoms associated with lupus, speak to your doctor immediately.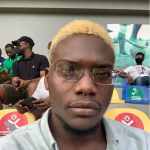 Self-identifies as a middle child between millennials and the gen Z, began writing as a 14 year-old. Born and raised in Lagos where he would go on to obtain a degree in the University of Lagos, he mainly draws inspiration from societal issues and the ills within. His "live and let live" mantra shapes his thought process as he writes about lifestyle from a place of empathy and emotional intelligence. When he is not writing, he is very invested in football and sociopolitical commentary on social media.