Lagos Fashion Week: The Most Epic Fashion Showdown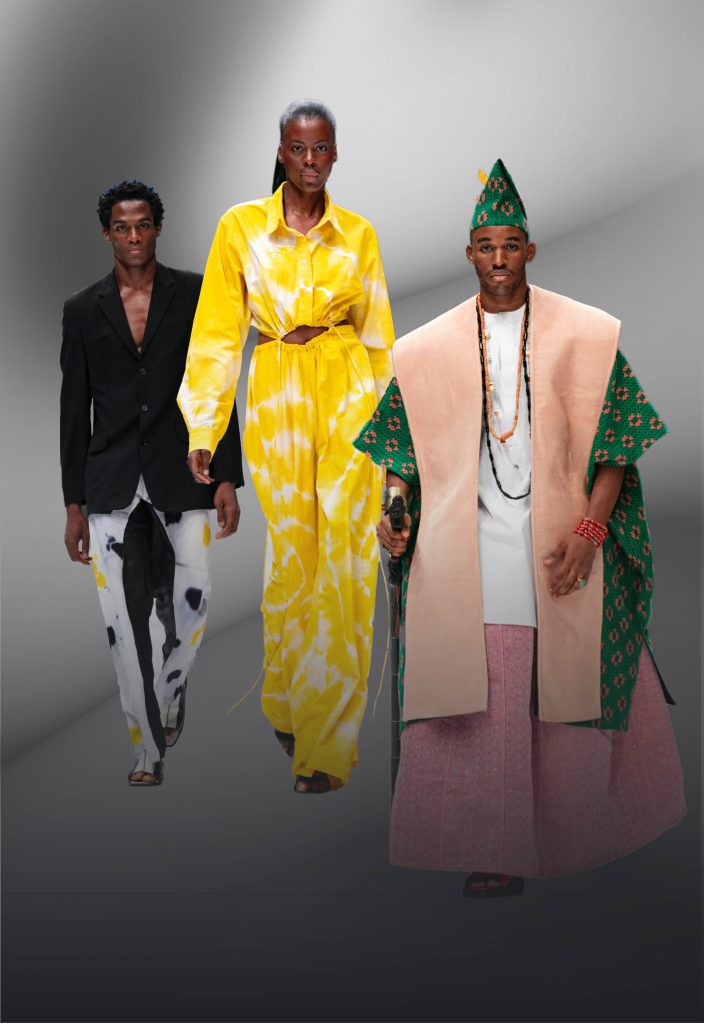 Lagos Fashion Week has always been the most anticipated fashion showdown every year since its commencement in 2011, and this year, it began on the 25th of October 2023 at the Federal Palace Hotel, Victoria Island Lagos.
The first day of this outstanding event commenced with an essential agenda – The UNESCO Report Launch. This monumental event sought to delve into the world of the African fashion industry to examine its trends, challenges, and promising growth opportunities. Omoyemi Akerele, the Executive Director of Lagos Fashion Week, and Toussaint Tiendrebeogo smartly moderated the event. The esteemed guest speakers of the panel included Reni Abina, the creative director of Rendoll, as well as Inane Ayissi, Lulu Shellbell, and other prominent industry figures.
After the eye-opening discussion, the Fashion Week tents opened their doors, ushering in majestic runway shows. Simultaneously, the SwapShop, an intriguing component of the event, came to life with a bustling activity. For the entire week, the runway was home to fashion enthusiasts who came to feed their eyes with beautifully crafted pieces by fantastic designers. Here, we have profiled each designer.
Oshobor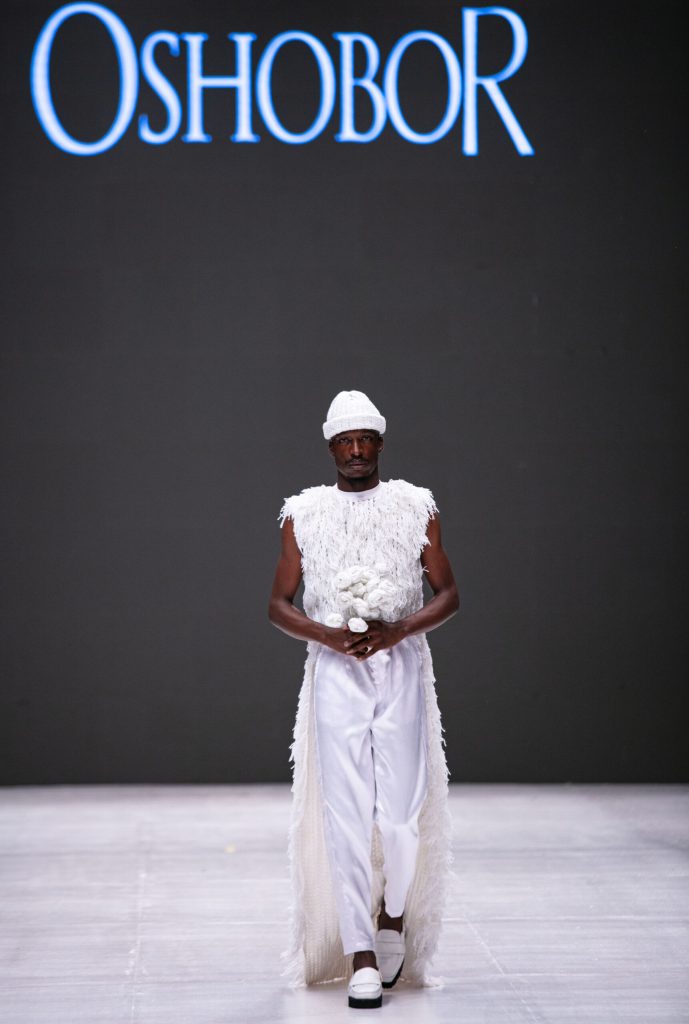 Oshobor is a 2022 Green Access Finalist known for its signature waste wool, which made a triumphant comeback to the runway, unveiling a fresh and evocative collection titled Graduation of Love.
Studio Imo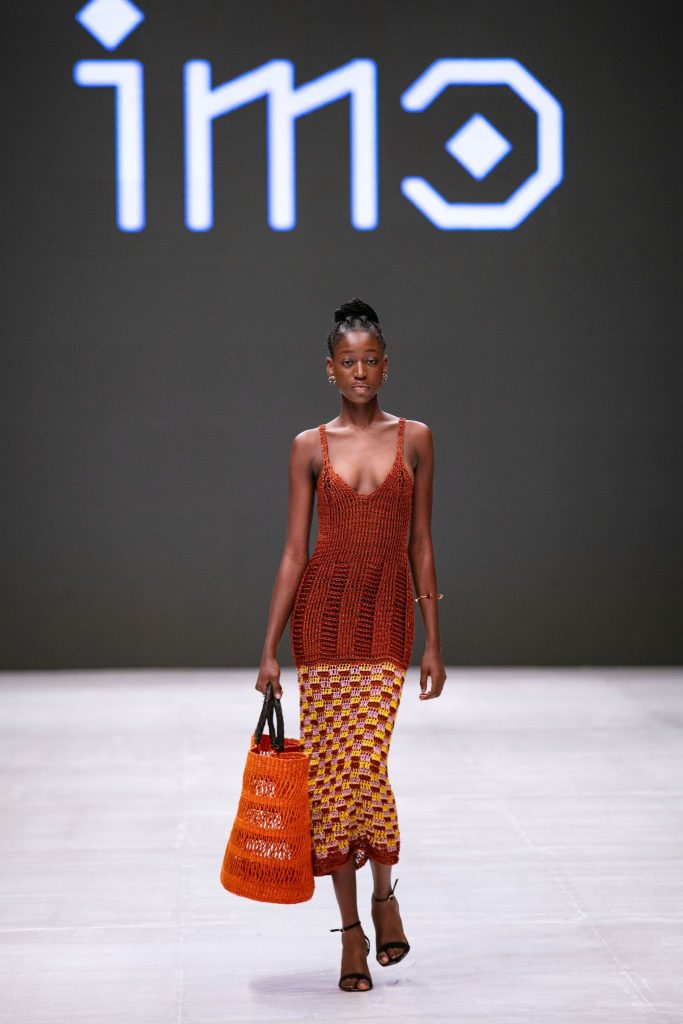 Studio Imo is a brand known for its commitment to slow-fashion knitwear, and it made its Lagos Fashion Week debut with a collection titled Good Hunting. This collection skillfully demonstrated how crocheting endures the test of time and was an ode to literature.
Cynthia Abila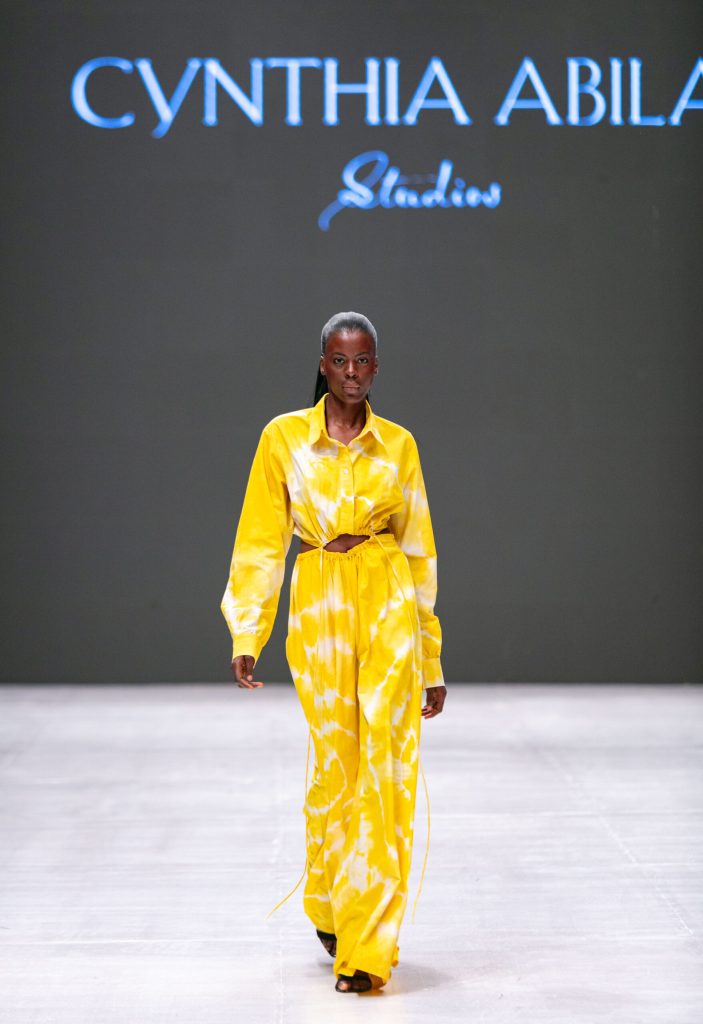 Cynthia Abila took centerstage with its SS24 collection. This exquisite collection showcased a captivating array of finely tailored dresses crafted from the brand's well-loved fabrics.
Rendoll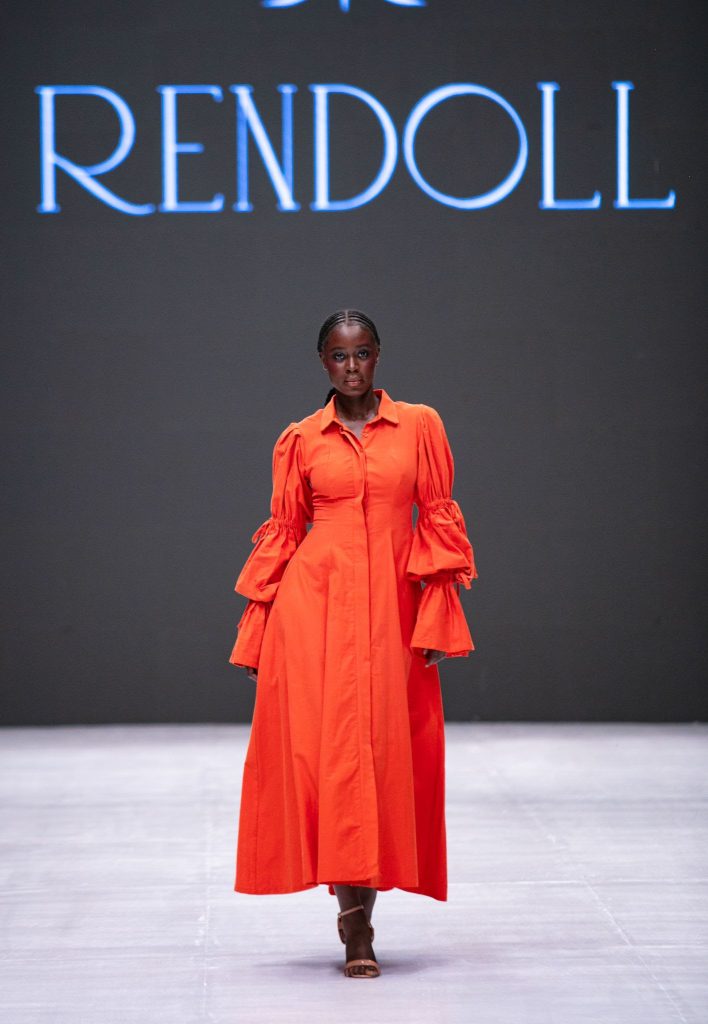 Rendoll is a luxurious women's fashion brand making its debut, and it took the runway on the first day. Rendoll incorporates sequins and vibrant multicoloured fabrics into its designs, a signature style that has been identified with it since its inception in 2019. The brand showcased an impeccable collection of feminine and highly wearable pieces.
Pepperrow

Pepperrow featured stunning pieces, from skirts adorned with raffia accents to multicoloured dresses with intricate embellishments. They displayed their latest collection, I Love You, which has continued to captivate people this season.
Kente Gentlemen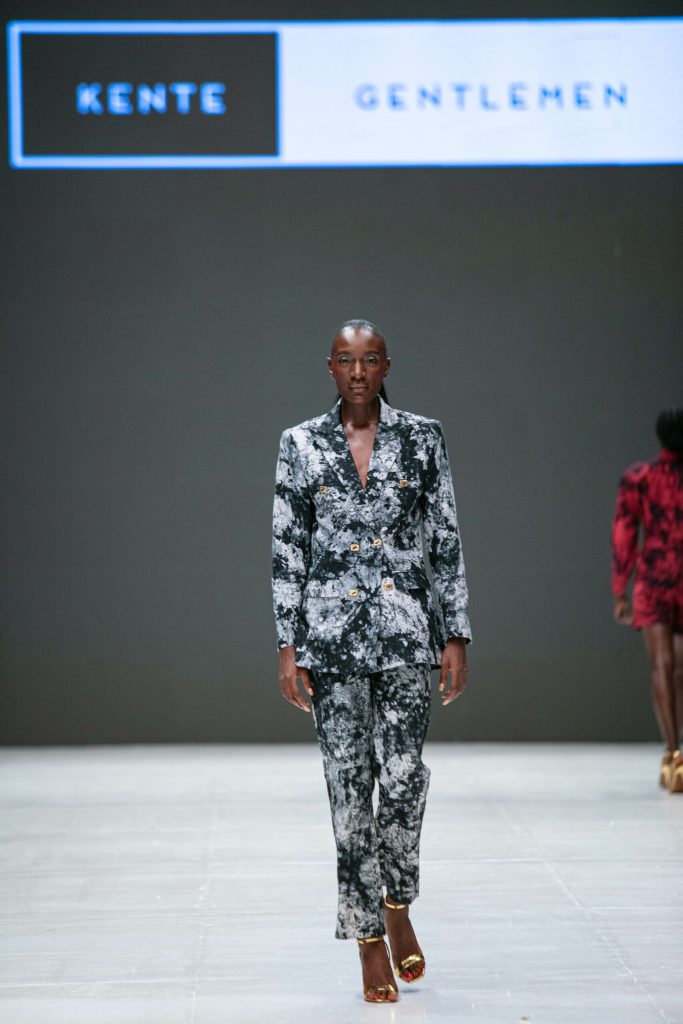 From Cote d'Ivoire was Kente Gentlemen, a fashion brand deeply committed to ethical practices within the African fashion industry. It showcased its SS24 collection titled A Woman Wearing a Suit. The collection expertly presented an array of well-tailored two and three-piece suits accentuated by stylish, exaggerated collars and adorned with exquisite African prints.
Cute Saint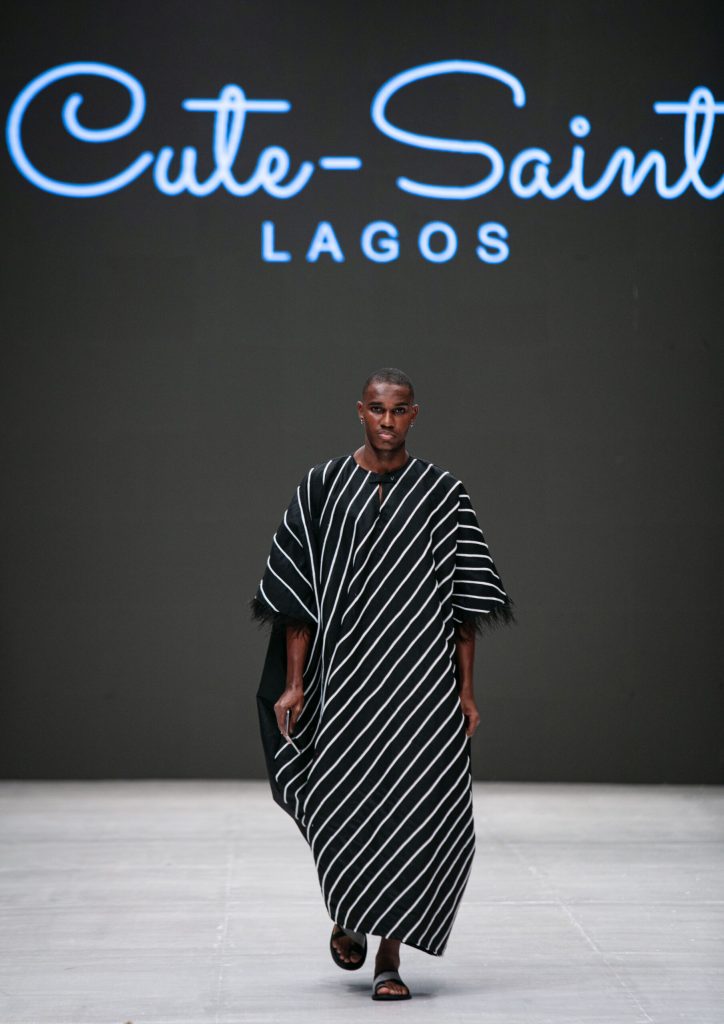 The collection displayed a range of outfits, beginning with a striking female model in swimwear paired with gloves; the collection showcased a range of bodycon tops, crop blazers, gowns, and black baggy denim pants, all of which offered a fresh and gender-bending vibe.
Lila Bare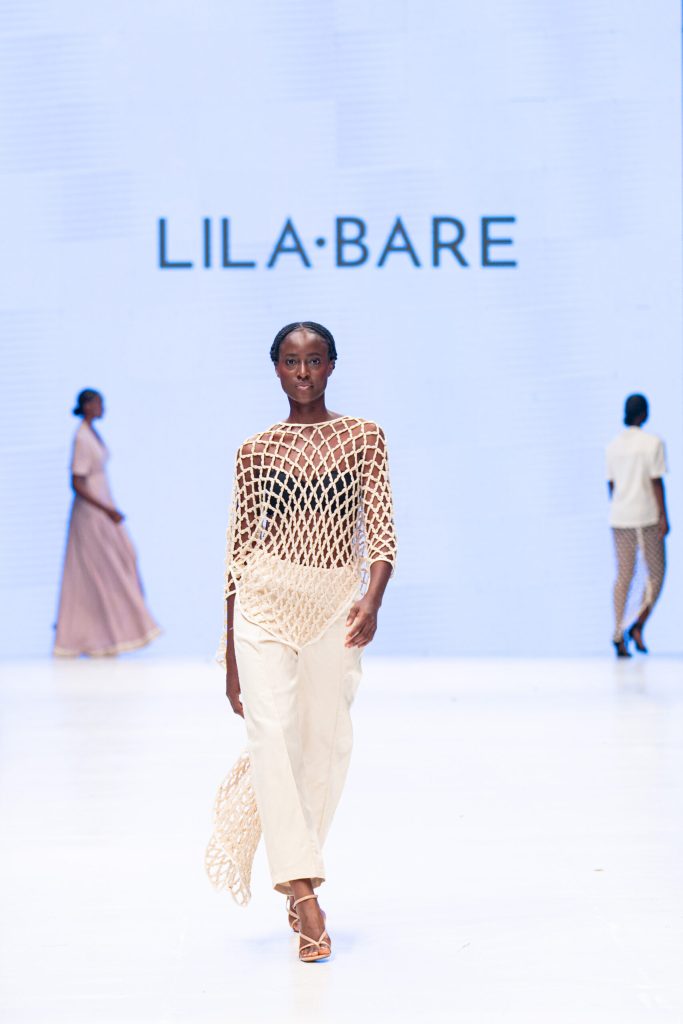 Lila Bare came with a new collection titled Kolam, which explored 3D technology, original prints, and metal and bead works. The show opened with a body-fitting androgynous piece worn by two models; what followed next were pieces made from crochet and simple garments.
Ajabeng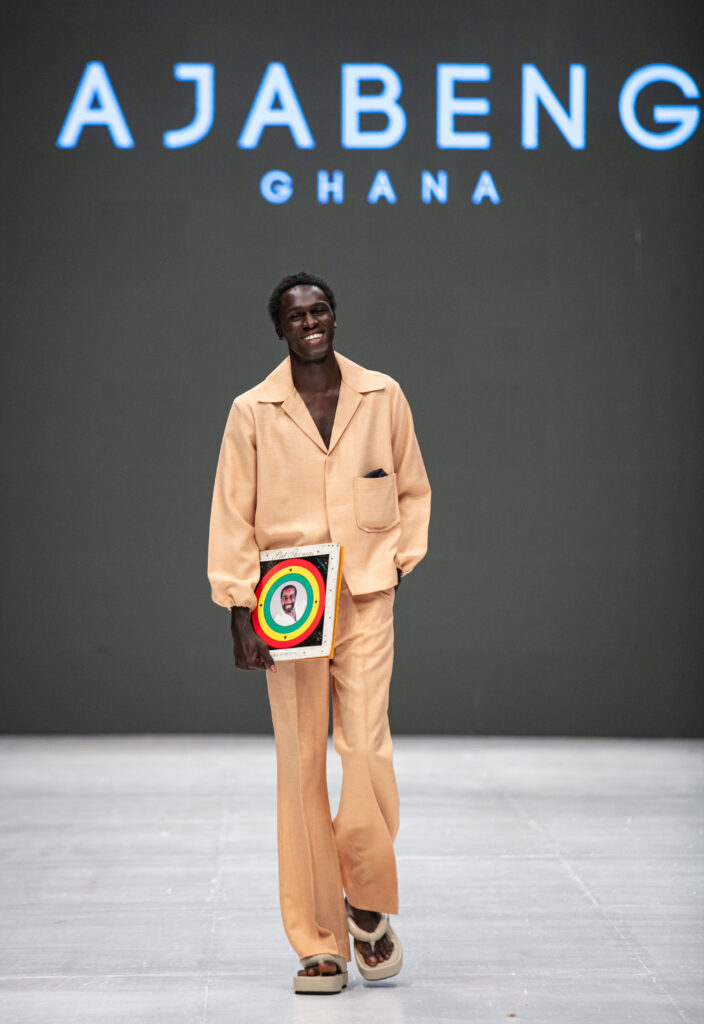 Ajabeng, the visionary design house, showcased its SS24 Pride of Ghana collection. The collection beautifully honours Ghana's lively Highlife music and the essence of its culture. It featured a range of elevated minimalist uniform pieces, which presented a harmonious fusion of contemporary designs and cultural homage.
Pettre Taylor

Pettre Taylor hit the runway with its collection, Let Our Differences Bloom. This collection was more than fashion; it was a movement that gave a shout-out to global togetherness through clothes.
piLLz N PoiZn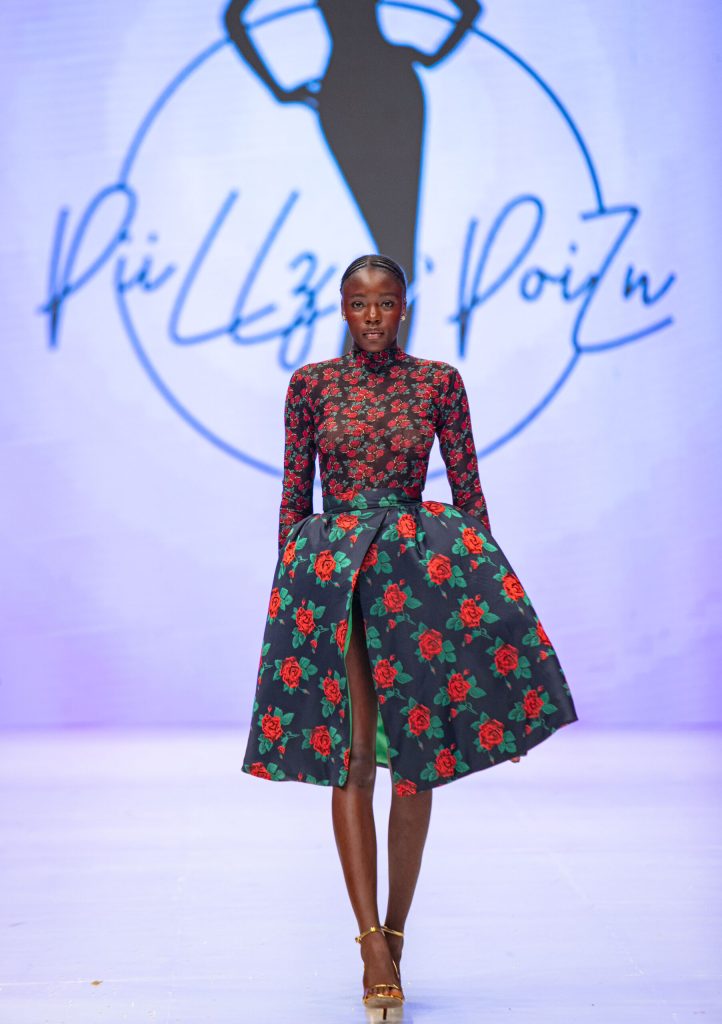 piLLz N PoiZn's SS4 collection beautifully embodies modern-day feminity through an exquisite use of soft and intricate fabrics, which resulted in an array of diverse and captivating silhouettes.
UGO Monye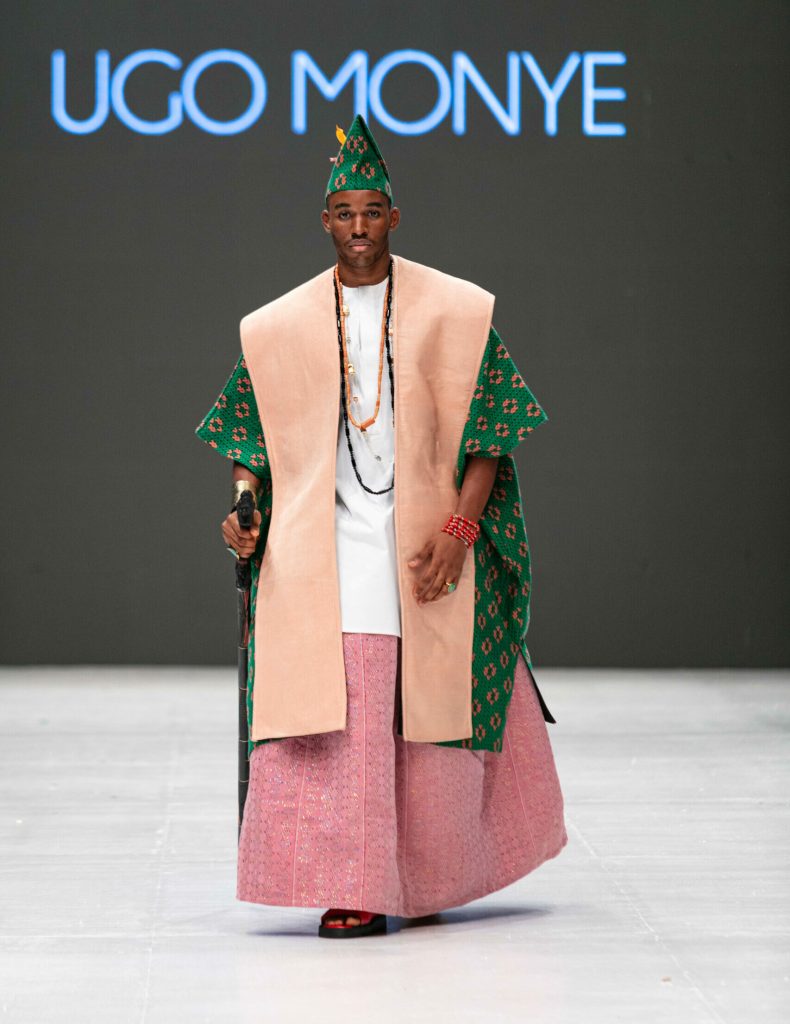 Ugo Monye showcased its SS24 collection, which is its most striking and monumental collection to date. The pieces featured multiple layers of fabrics, flowing agbada garments, and complementing caps. The collection delivered a fusion of traditional menswear with a contemporary twist.
Emmy Kasbit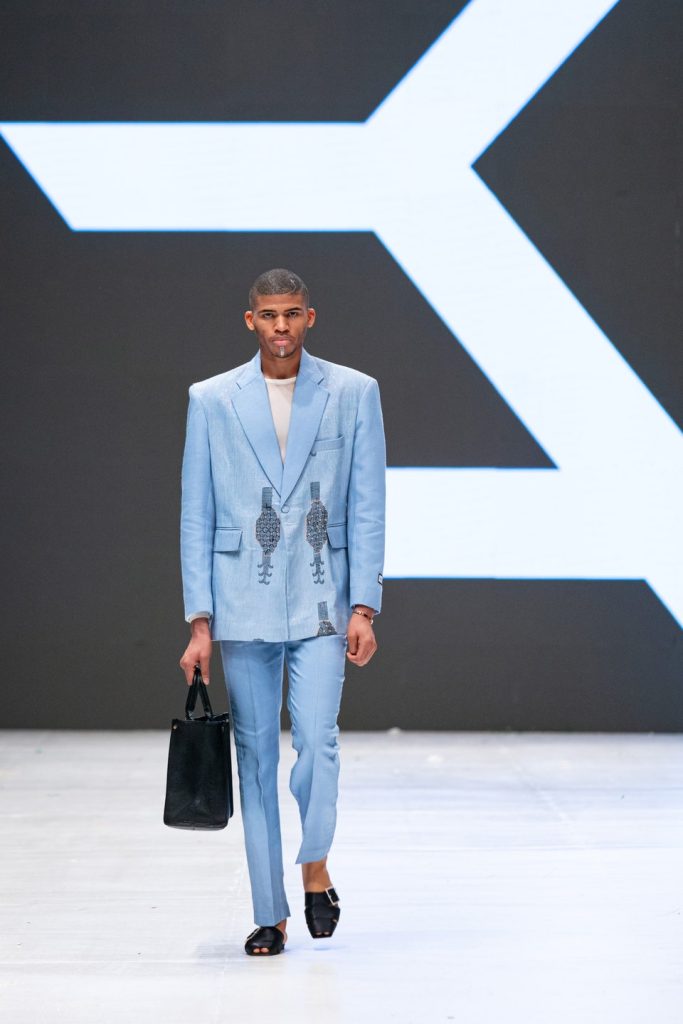 Emmy Kasbit, one of the headliners of the 2023 Lagos Fashion Week, took the runway with his new collection, which was unexpected yet interesting to see as he experimented with traditional textiles and prints. This collection was inspired by his father's Ukara cloth – a textile historically belonging to a group of men in Igboland in southeastern Nigeria.
LFJ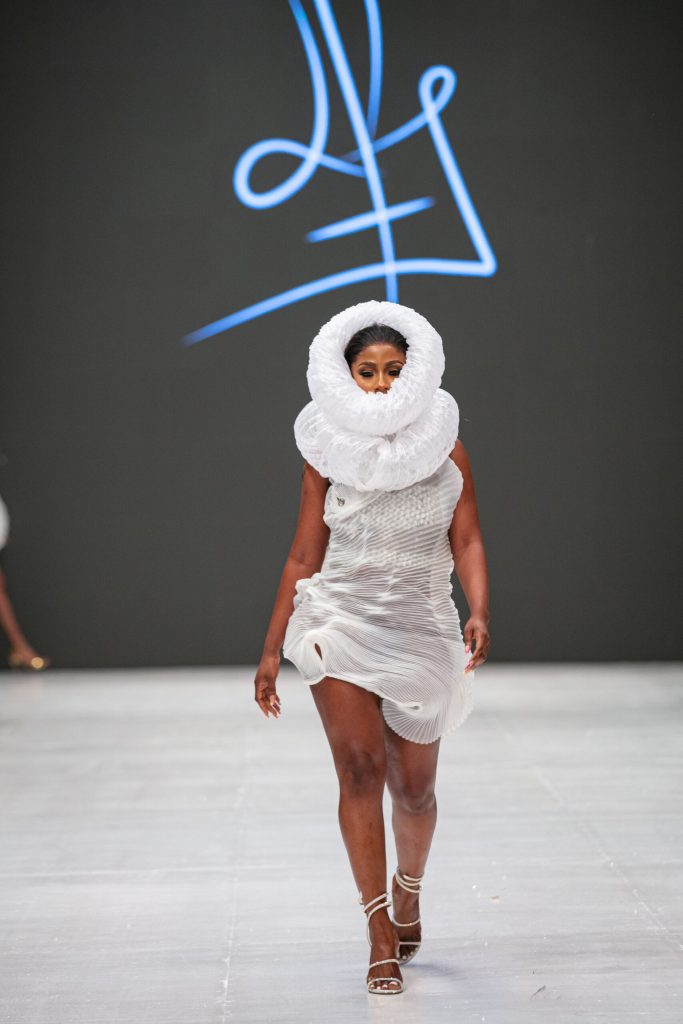 LFJ presented its captivating undersea collection, a collection which exudes a couture-like and theatrical essence, with each piece evoking a sense of substance. Their apparel is characterised by their soft and luxurious textures, complemented by striking headpieces such as hats and masks.
Desirée Iyama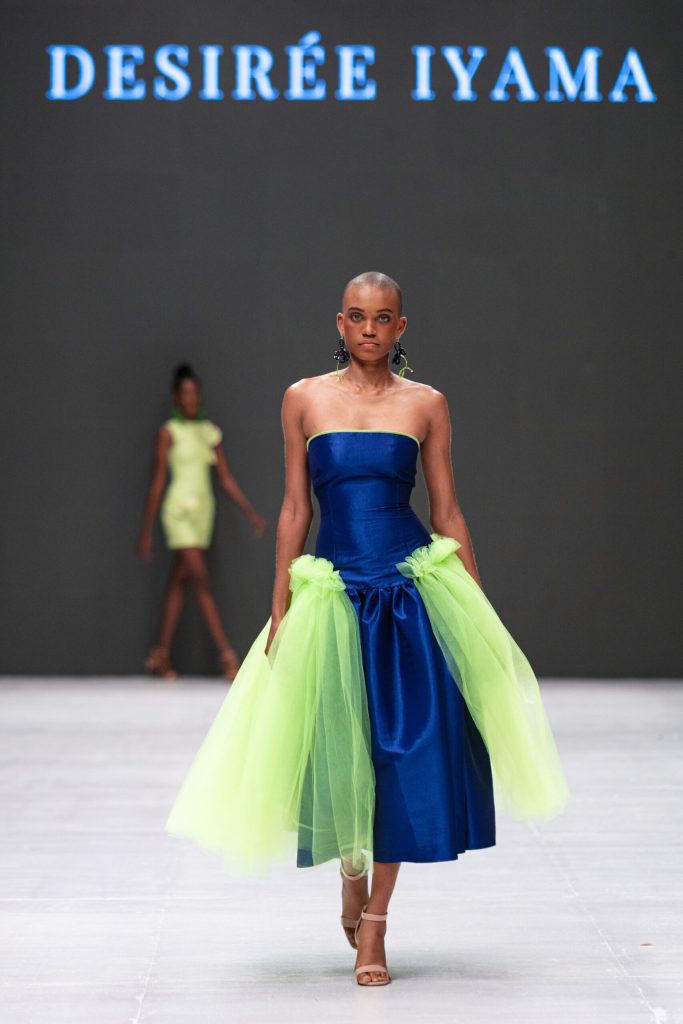 Desirée Iyama returned with its SS24 collection tagged Botanical Garden. The pieces were a nod to botany with a touch of feminity. It ranged from mini flowers to bold floral prints.
SVL Design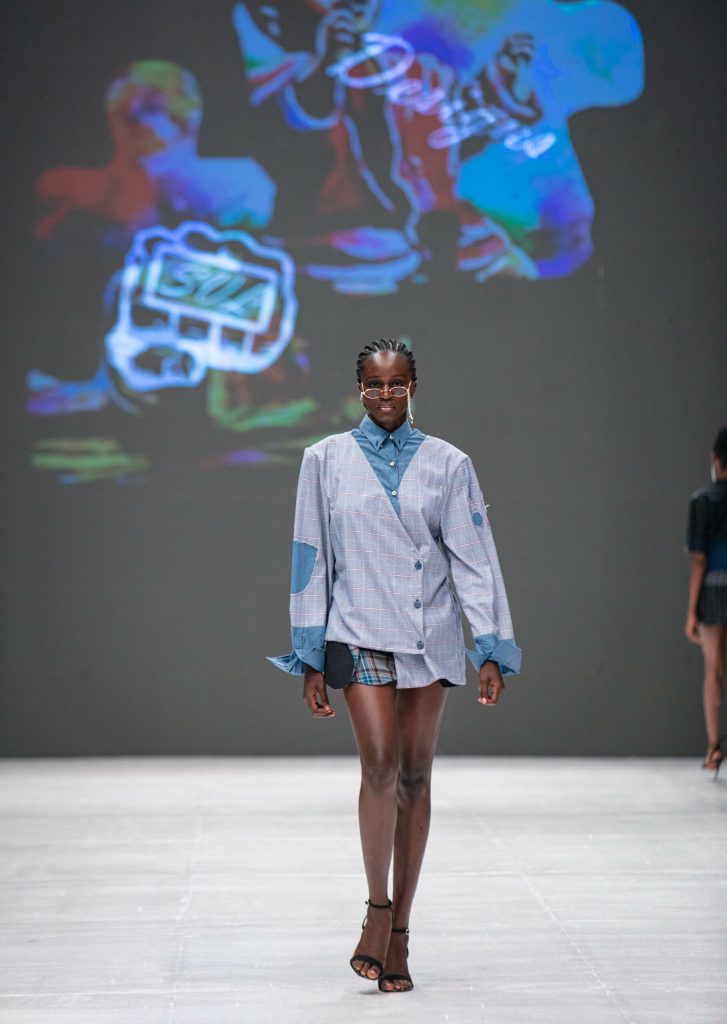 SVL Design made a successful return to the Lagos Fashion Week runway, ready to showcase another eclectic collection after earning recognition as a 2022 Green Access finalist. The brand returned with a fresh body of work that delves further into patchwork while infusing a distinctive streetwear sensibility.
Kikoromeo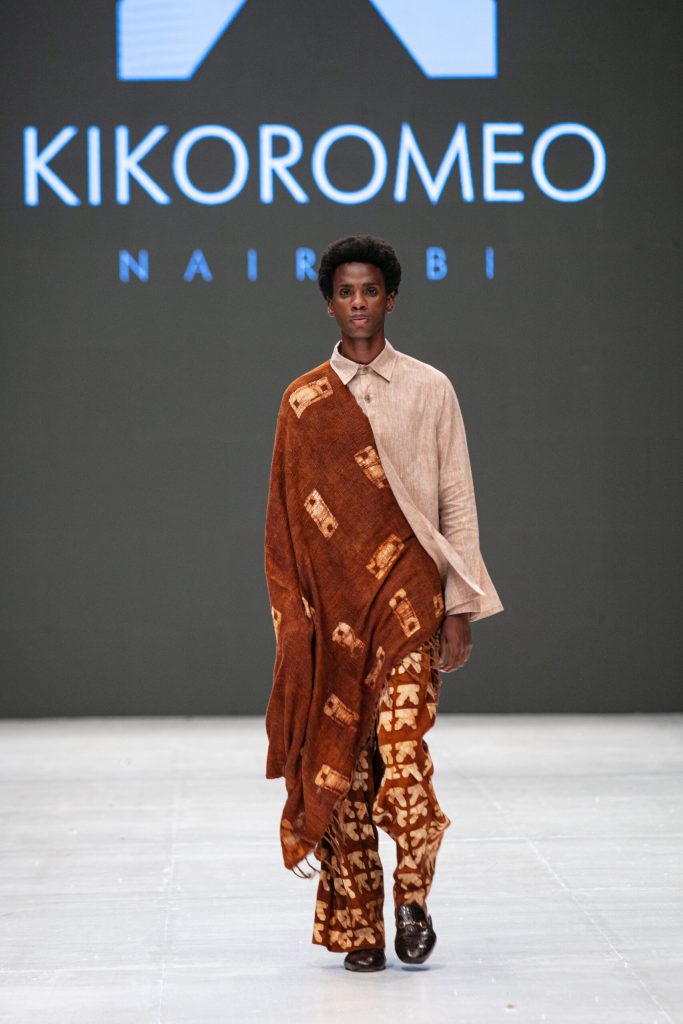 Kikoromeo made a stunning comeback to the Lagos Fashion Week runway and unveiled its latest collection. This collection was crafted from the brand's unique hand-printed fabrics and exuded vibrant, experimental androgynous aesthetics.
Adama Paris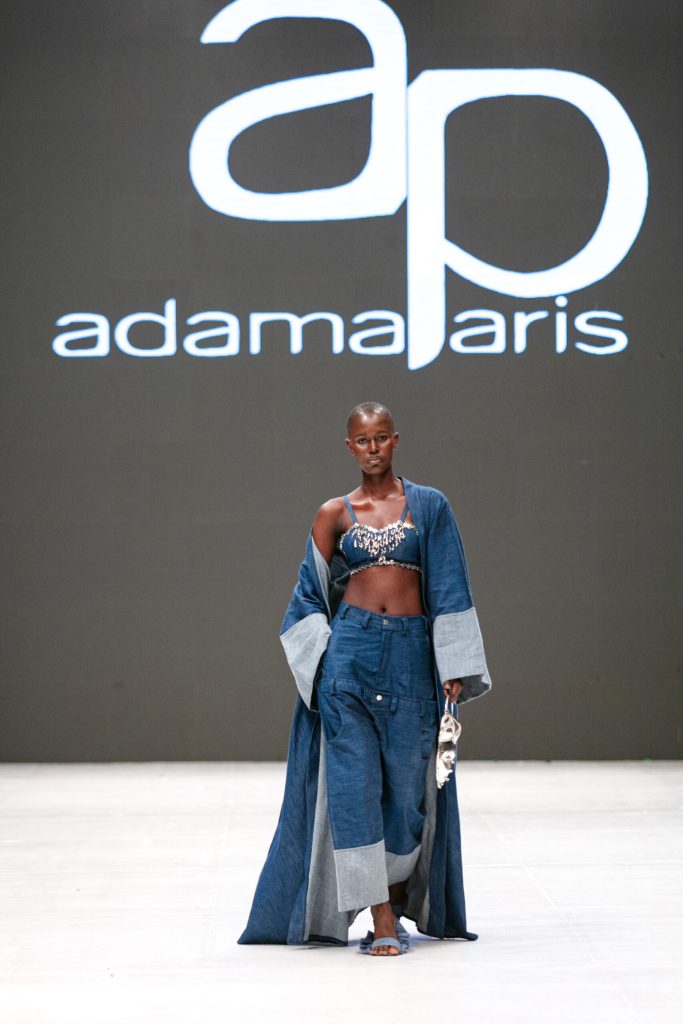 Adama Paris, who previously showcased at the 2021 Lagos Fashion Week, also graced the 2023 runway once again. It offered its latest collection, which explored pieces made from denim. Short dresses, three pieces, and skirts were embellished with bronze, and it also delivered cute petite purses and bags.
FIA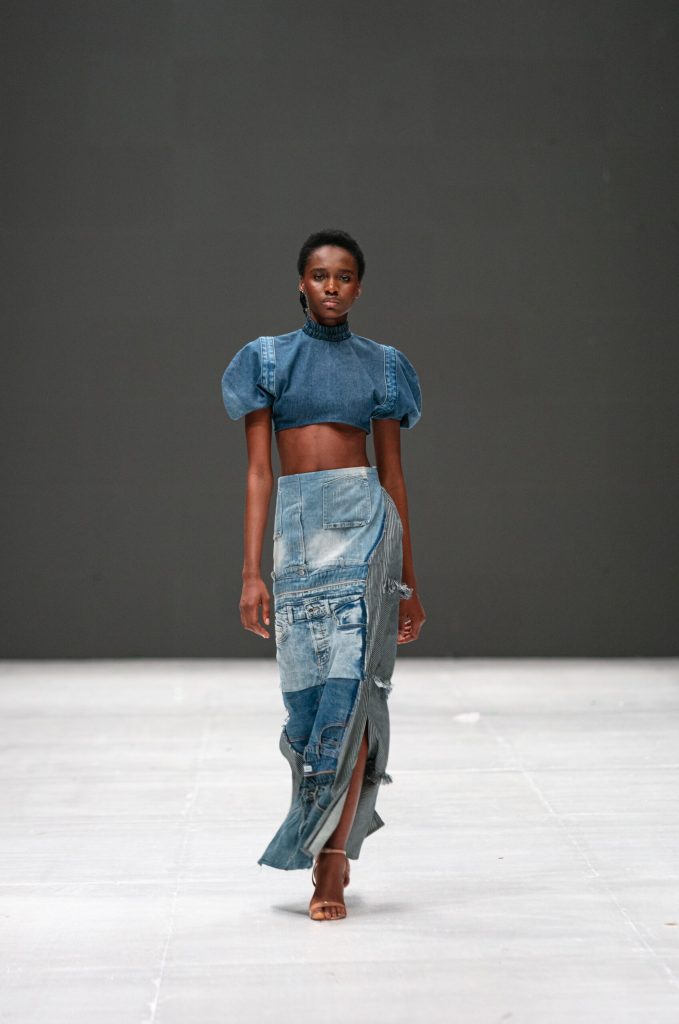 There was also FIA, with its SS24 collection titled Connecting Lines. It returned with an experimental collection, which was the pairing of their signature woven fabric with denim to make beautiful, bold pieces.
Ellie Kuame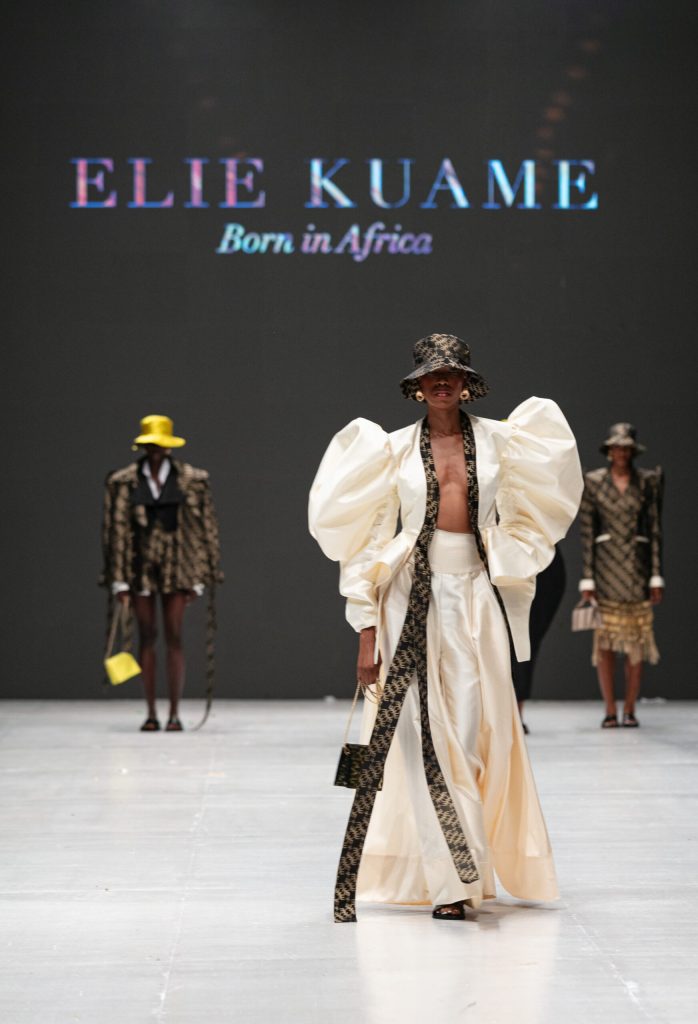 Ellie Kuame, with its SS24 collection titled Foundation, offered pieces of couture. The models for the brand were sent down the runway in structured ball gowns, exaggerated sleeves, and bucket hats.
Nkwo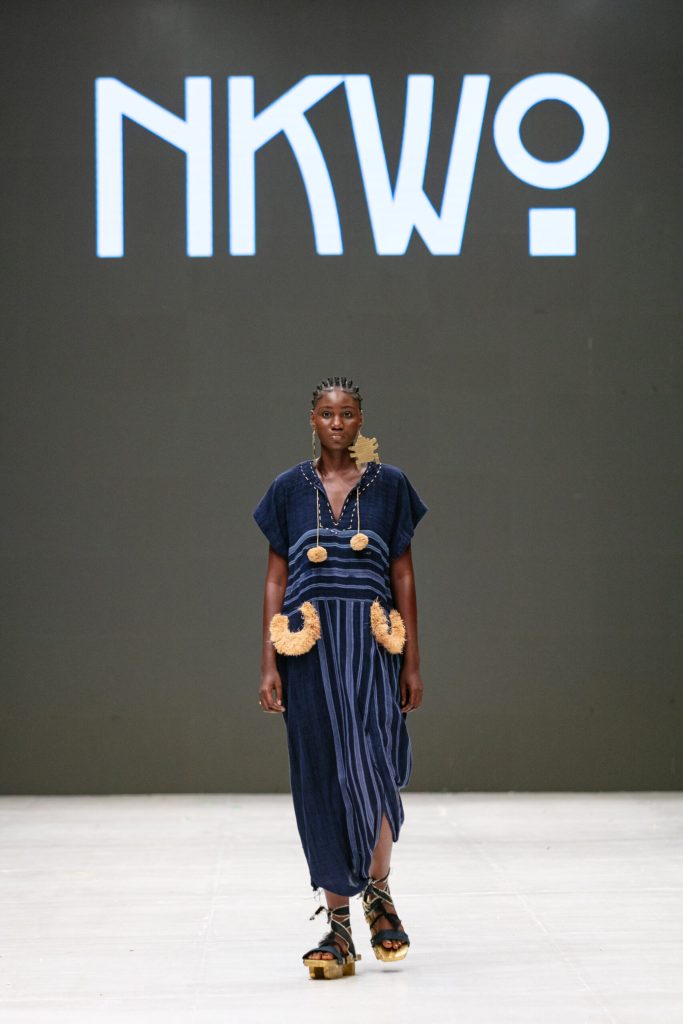 Nkwo continued its journey of indigenous African storytelling this season at the Lagos Fashion Week. It displayed deconstructed shirt dresses detailed with woven fabrics and upcycled denim pieces.
Éki Silk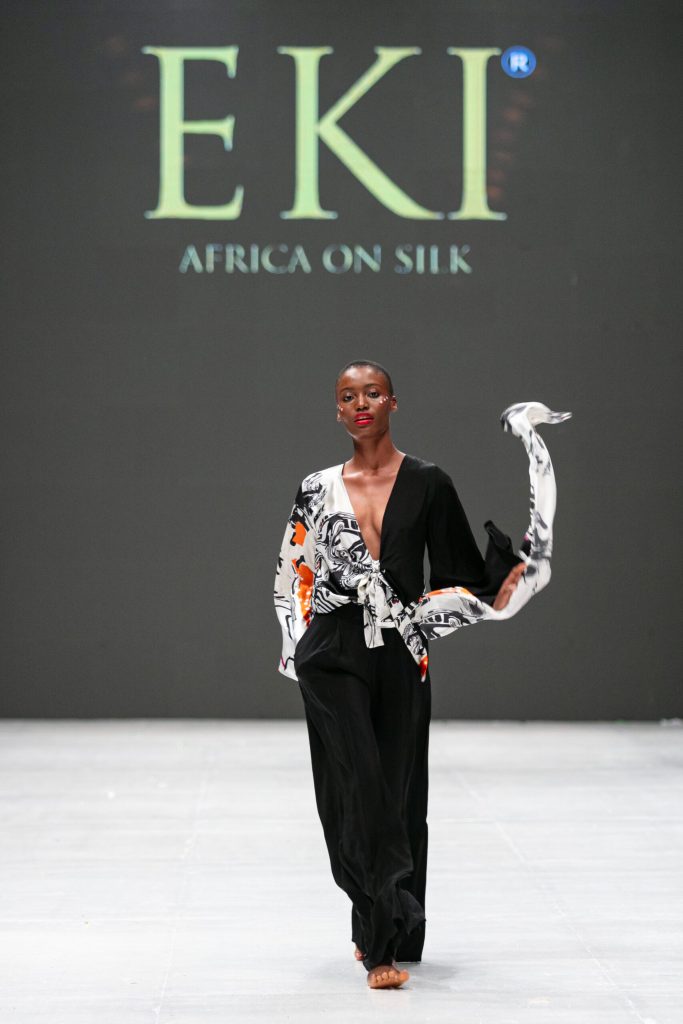 Éki Silk, who returned to the Lagos Fashion Week runway, presented unique silk pieces in beautiful print designs.
Éki Kéré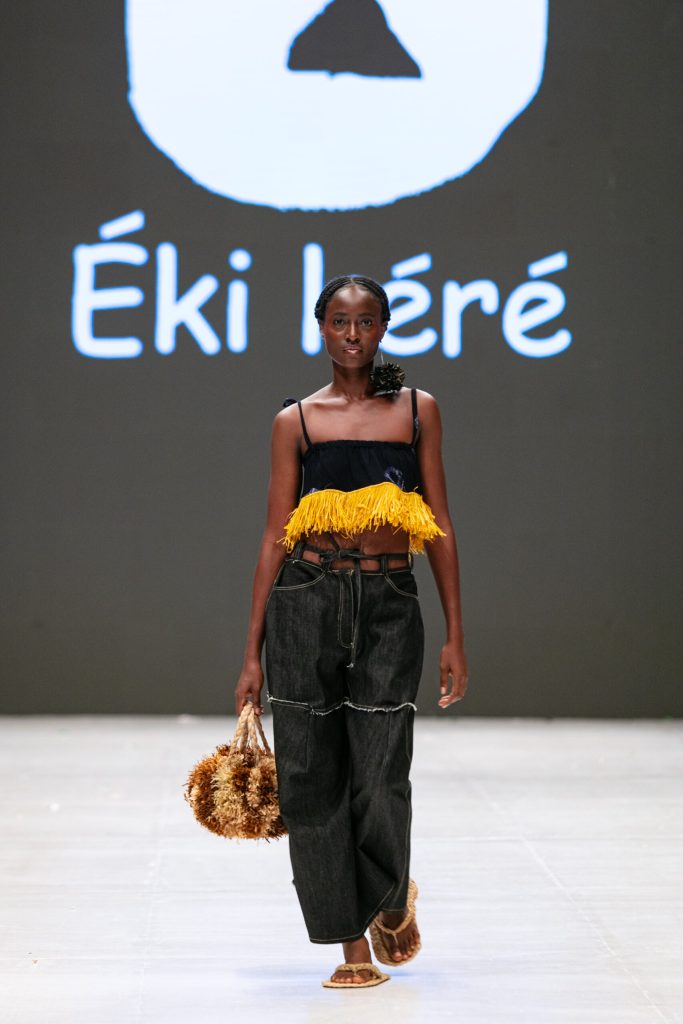 Éki Kéré is a Nigerian sustainable brand known for its Adire and raffia detailing. It debuted on the Lagos Fashion Week runway, showing Adire pieces with coloured raffia detailing alongside footwear, headpieces, and handbags made from raffia.
Kilentar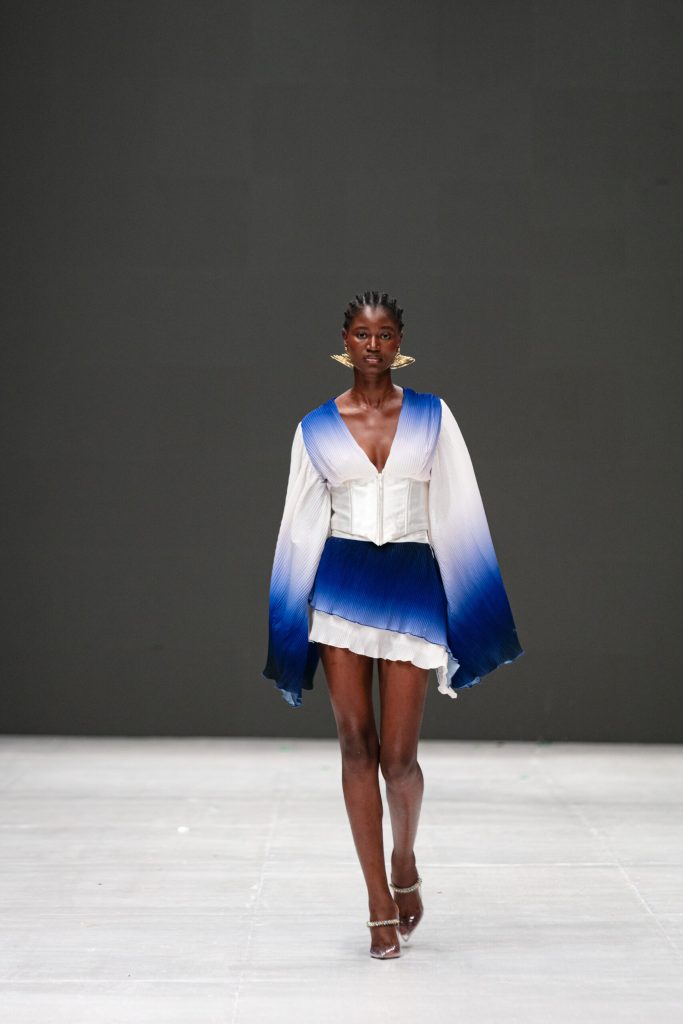 Translated to mean, What Are You Saying, Kilentar, a womenswear brand celebrating feminine elegance, offered its SS24 collection, exploring the brand's ethos. The collection's pieces are simple and ethical.