Gen Z Attraction: Enioluwa Adeoluwa · Priscilla Ojo · Susan Pwajok
Working in the media is one of the most difficult jobs in the world. Take it from us and every other top media outlet; building a career in and around the media industry is no easy endeavour. For most people, it is a career that seeks the fixed attention of the target audience in exchange for content. In today's digital world, where a lot is ascribed to how much social currency we have on our thoughtfully curated pages, young people have found a solid foundation to build on. Make no mistake, however, as easy as the concept of creating content that resonates with any audience long enough to build a steady followership may sound; it is far from it. Whether it is hosting a podcast, acting on a television series or influencer marketing for international fashion brands, young people today have harnessed digital technology and social media's power to make a living and a meaningful impact in society. Three of those brilliant young minds are none other than fashion influencer and media personality, Enioluwa Adeoluwa, influencer and entrepreneur, Priscilla Ojo, and actor and podcaster, Susan Pwajok.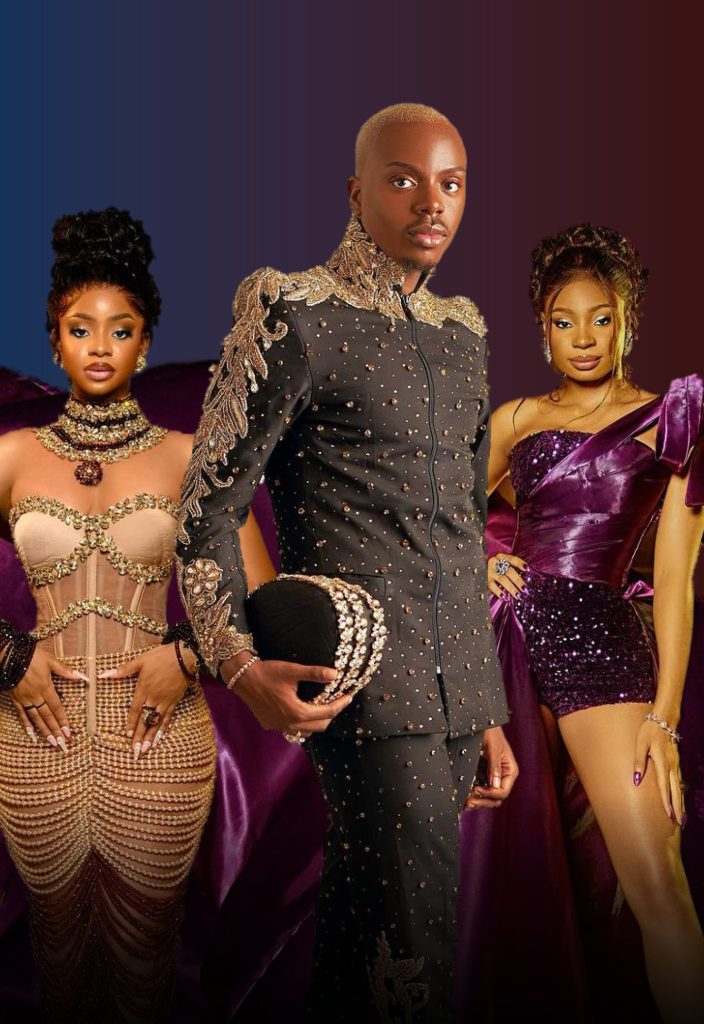 DOWNTOWN's Dorcas Akintoye spoke with the Gen Z trident on life in the face of the media.
Enioluwa Adeoluwa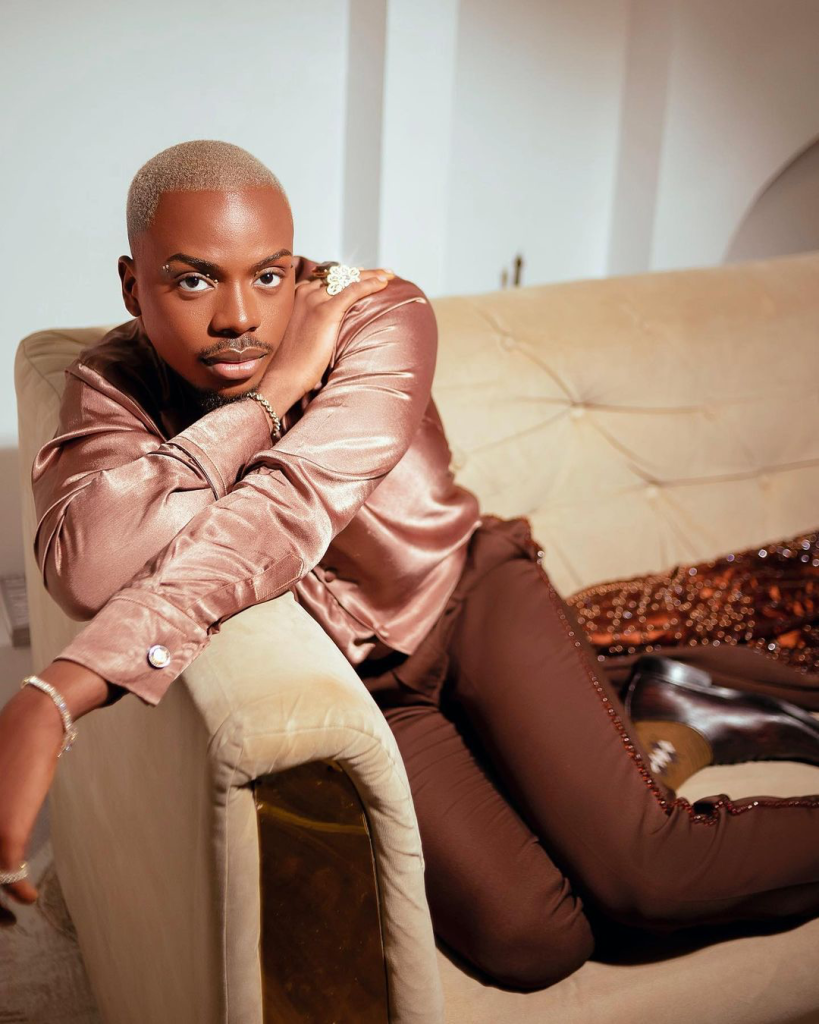 Eni, also known as Enioluwa Adeoluwa, is a skilled influencer, art director, public speaker, and content creator. He has greatly impacted the beauty business by questioning conventional beauty ideals and encouraging men to take care of themselves. Eni, who is popularly referred to as "Lipgloss Boy," engages his audience on social media by posting engaging material and promoting self-care and skincare. As an influencer, he works with well-known companies, including Crocs, Mac, and Fenty.
So, let's start off with your show, The Late Show With Eni. What's up with it? Did you cancel it?
No. So we kind of put it on pause because, I think, in the middle of the last year, so many things came up. I don't want to call them choices or interests, but other responsibilities came up. The show ran once a week. And at that point, it was quite hard to keep up with because, at that time, I had Crocs and Mac and had to keep up with content. Those were really important because I'm now trying to go more African and global than last year. I had a brunch in Ghana a few months ago, one in Uganda as well, and possibly later in other African countries. I'm not going to say there aren't other options. However, I know the team behind the production is trying to bring it back and figure out how it can work with my schedule. Honestly, I doubt it will happen unless my role in the European Union ends. Basically, it's impossible for now.
Do you see yourself evolving as a red carpet host? Also, do you Imagine yourself evolving to a point where you are one day hosting the AMVCA red carpet?
Yeah, that would be too big, to be fair. Again, I'm very practical in my dreams. In the end, I believe you will always have to invent. That, I believe, is the invention of my career as it moves forward. I did Spotify and the premiere of Funke Akindele's new movie. I will do quite a couple of great concerts, and I think people now say Eni is also a red carpet host. In the future, I look forward to doing the red carpet at the AMVCA, of course, and other things, probably when I am older. I think everything in life is a process, from being a red carpet host to being a host.
You come from a very academic background. How did your schooling affect your decision to be in the entertainment industry? What was it like for your parents when you finished and were doing Masters and everything, and you were like, "Oh, I'm going to be an influencer rather than academia?"
Nobody has asked me this question, and that's interesting. I already conquered this before my master's degree. As you said, I come from an academic family and grew up being a smart student. So, when I was applying to universities, I chose law, but honestly, that wasn't my interest. At first, I thought I would be a medical doctor because I thought being brilliant meant going into the three major courses. I was in science class until SS2(Senior Secondary 2) but attended art classes because I wanted to study theatre art. I remember waking up one day and saying, "Science class isn't for me". So I went into counselling and had my dad come talk to me about it. After that, I remember thinking, "If you are a brilliant art student, you are going to be a lawyer. So, I put in for law at Obafemi Awolowo University. I shuffled between choosing theatre arts at OAU, law at Ekiti State University, and theatre arts at Ekiti State University. I remember when we had a roundtable with my uncle. My uncle kept being adamant about studying law, and my mom was like, if not law, then English.
My uncle started hitting the table, asking me to consider the future by choosing a professional course. My dad ended the meeting and allowed me to do what I wanted. So when I started, I began doing very well in school. This made me grateful that I have supportive parents.
Where I had issues with my parents was when I finished school and was making videos. Back then, the world was relatively new to the boys in the makeup industry. There was a point of doubt when they began to ask if I was getting distracted and wouldn't finish with a first-class grade or get a job. This is one of the reasons I love them because they will always ensure that you are doing something logical and support you. However, this doesn't mean that my parents would forget the academic part because, as much as I am popular in the industry, my dad still reminds me of my PhD, which I am expected to have started.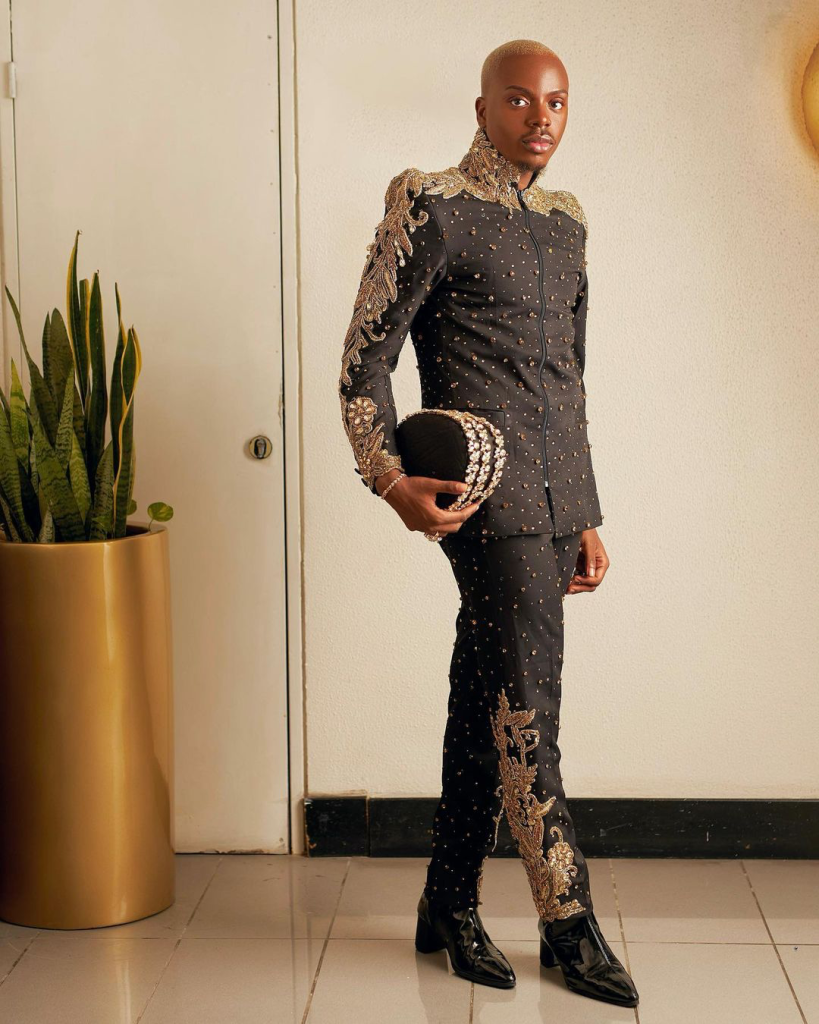 Who is a G-Z in the real sense of the demographic?
Without speaking from a marketing standpoint, I believe Gen-Zs are a generation of more daring and self-assured people. This is because they see possibilities where others do not. The perfect word to describe us is very daring, and one thing that interests me is that we always believe that our possibilities are endless. We also think differently and do not accept things for the way they are, thus accommodating other people.
However, there are some things I disagree with, particularly being lenient. I think we should be able to afford people the opportunity to make mistakes and learn from them. I am very grateful for being part of a daring generation.
What is the biggest misconception about Gen Z?
People frequently accuse members of Generation Z of being rude, but while some young people behave rudely, they are by no means the majority. Adults may test us because they believe we lack manners as a result of this misperception, which is unfortunate. For instance, I once ran into an adult while shopping.
Even though I was already moving in their direction, the person sternly requested me to come. It almost seemed as if they were making a point about not giving a damn about who I am.
Moving on to laziness, it's not just a Gen-Z trait, but I like being around motivated people who go above and beyond. But when Gen-Zers want achievement without putting in the required hard effort, laziness becomes a problem. For example, we are holding an interview, and you have called me to make this work. The ordinary person could think you just figured it out, but there was a lot of work done in the background.
While some members of Generation Z may dislike work but appreciate the benefits, I think that as we get older, we begin to understand the principles that our parents ingrained in us.
What are some of the challenges that you faced as a person?
The most general one is how society tries to excuse everything you do because you act a certain way. Not everyone will like or accept you for how you are. Every day, I wake up knowing that I try my best to impact society positively.
Even though there is a part of me that people don't particularly like, I am not going to give up the part that makes me happy. I think that's the only challenge—the wrong misconception among people, especially men. People say negative stuff on Twitter and other social media platforms, but like Beyonce said, "Your paper is your best revenge." I know deep down that I need to get things done.
And what would you say is your greatest accomplishment?
All my ambassadorship deals interest me. One common thing about them is that I am the first.
For example, the first Crocs brand ambassador in Africa, the first MAC brand ambassador in Africa, and the first EU ambassdor in Africa.
However, the European Union stands out because I remember feeling accomplished one night after a meeting. This adds to my goosebumps whenever I see an email from an international organisation regarding the European Union. All of this only adds to my role in convincing people that if they try hard enough, they can succeed.
Priscilla Ojo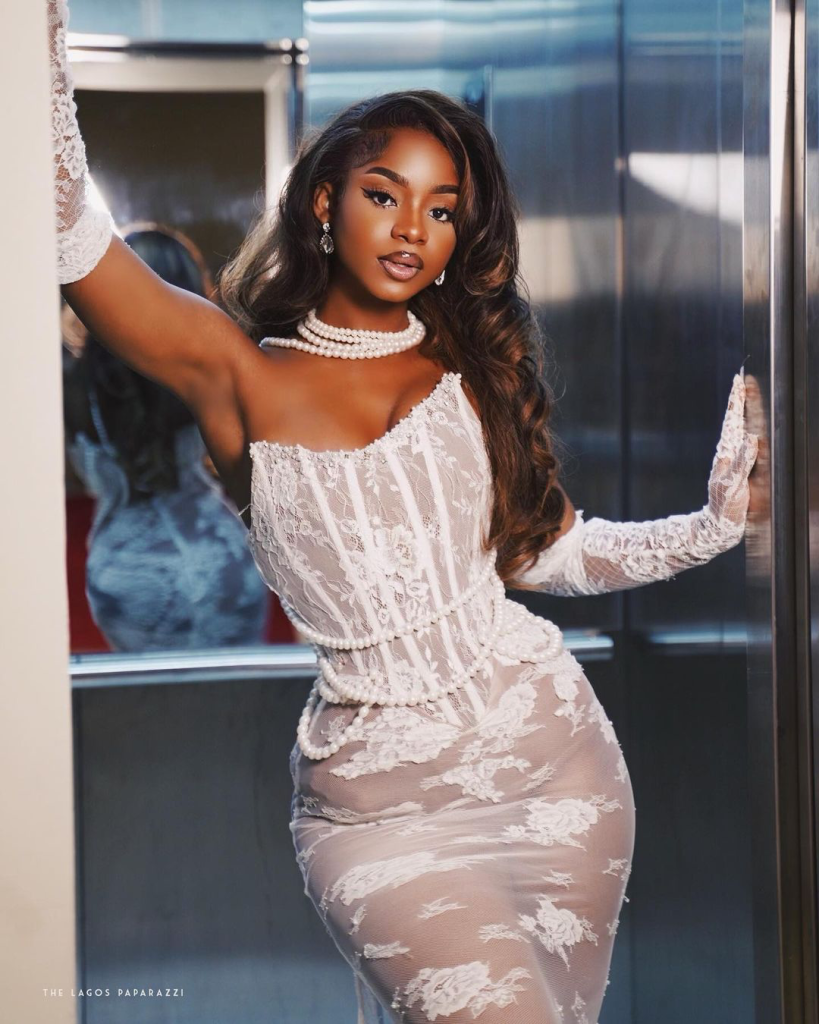 Priscilla Ojo is a young actress, model, businesswoman, and social media influencer. At the age of 14, she made her acting debut. Since then, she has been in Beyond Disability, Silence, and Victims, among other films. She serves as an influencer for companies such as Tecno Mobile, Beautiful Body Nigeria, and Mav Herbals. Priscilla has captured the hearts of millions with her charisma and vigour, both on and off the screen. By working hard and coming up with new ideas, she has created a successful business empire that includes her own fashion line and bag company.
How do you maintain authenticity while promoting products or services as an influencer?
I love my work, and my fans love what I do, so I try to be effortless. I try to maintain that calmness, that part of staying true to myself. I am not trying to copy others because that's what my fans love about me.
How do you stay up to date with the latest trends and changes in the media industry?
First of all, I have a team, and we have a marketing strategy, so my team sends me the latest updates and trends, and I am a very active person. I try to move with the crowd, align, be consistent, and present because that is what works for my brand.
What has been your favourite project to work on in your career so far?
My favourite project to work on this year would be my bag brand, "Priscy Luxe". I was so excited about having that idea because I didn't want to do makeup, I didn't want to do something that everybody was doing; I wanted to do something different, so yes, I got that idea, and I was so proud of myself that I could come up with that project. It came out very well, and the feedback was amazing.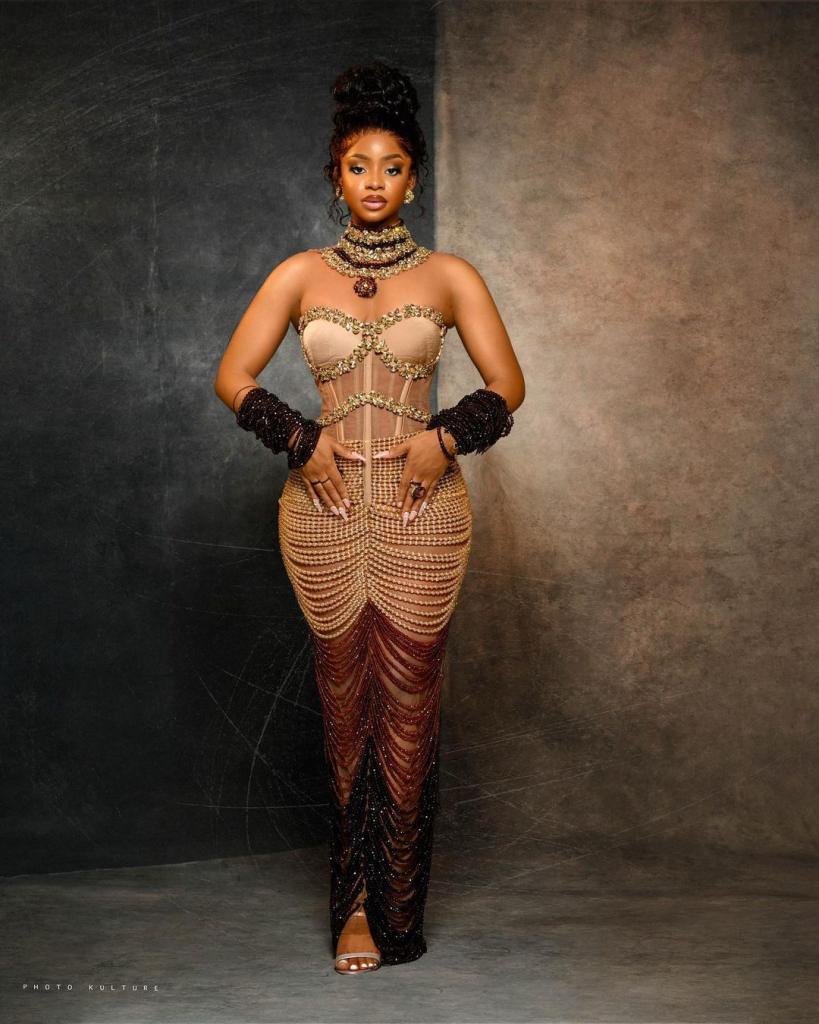 As a young woman in the media industry, how do you navigate potential challenges such as sexism and ageism?
I am so focused on my brand; I try not to focus on negativity and bad comments like "she is too young," "she is not supposed to dress this way," "she is not supposed to do this", "she is not supposed to do that", or "guys are supposed to be the one doing major things in the industry" and all that. Despite all these comments, I see myself as a young, independent, and hardworking lady, so I focus on that and don't let any side comments or challenges affect me because I have my goal, which is to make money, to work hard, to be myself and to love what I do.
In your opinion, what are the biggest challenges facing the media industry today?
Compared to other nations, advancement in the media sector is hampered by a lack of individual collaboration and support. To encourage our collective growth, we should work to connect, cooperate, and support one another. The industry, regrettably, frequently exhibits jealousy and hostility. From a larger viewpoint, mental health is a serious issue, especially for people in the public eye. It's difficult to dismiss criticism and maintain concentration when continuously exposed to public opinion. However, as professionals in the field, we are responsible for navigating and overcoming the difficulties that come with our chosen career path.
Susan Pwajok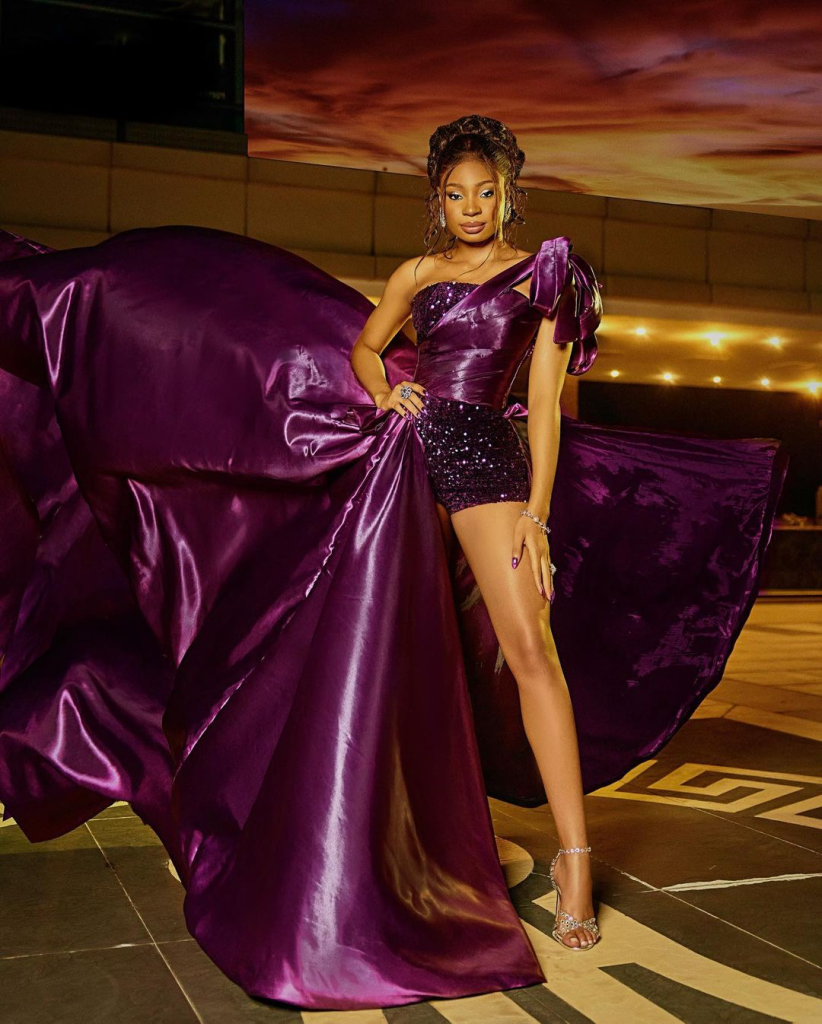 Susan Pwajok is a gifted podcaster, model, actress, influencer, and content creator. She became well-known for playing Blessing in the television series The Johnsons. Susan has appeared in several movies and television episodes, including Cover Up, Night Raid, Stopping Chloe, Steel Bling, Keeping Lucy, and Steer Wheel. She started her podcast, Surviving Lagos, in 2022 to share her encounters in the busiest city in Africa.
As one of the youngest women working in the media, Susan breaks down barriers and expresses herself online and offline.
What inspired you to pursue a career in the media industry, and what motivated you to break barriers within this field?
I have always had a passion for being in public spaces and also liked adventure as a child, and growing up, I was around millions of TV because my mum always used to watch TV, and then I just wanted to be on the big screen. My high school teacher, Mrs. Karachi, and my mum were the people that inspired me to work in the media. Considering I come from the North, I don't think people from the North are interested in being on the screen. But my mum and my teacher are the people that inspired me. Talking of breaking the barriers, I feel like all of the things I wanted to achieve when I am way older; I should be able to say, "Yes, I got all of my wealth, fame, and everything I owned when I was in my 20s, in my early twenties". So that's what is pushing me to break the barriers. Just because I want to achieve so much and I know I can achieve so much in my early twenties, it wouldn't be bad to retire at 30.
What are some of the biggest challenges you have faced as a young woman in the media industry, and how have you overcome them?
People underestimating me because I'm young is one of my major difficulties. Despite only being 20 years old, I come across people who underestimate my potential and dissuade me from starting businesses.
People frequently doubt my long-term objectives and are reluctant to acknowledge that I have developed beyond my prior job on The Johnsons. They have a hard time understanding how I went from being a kid performer to an adult. These age-related biases and people's unwillingness to acknowledge my development are significant obstacles for me.
What are some of your long-term career goals, and how do you plan to achieve them within the media industry?
My long-term career goal is for my podcast to go places. Currently, podcasters are trending everywhere, so my long-term goal for Surviving Lagos is to get it on Amazon Prime, on-air, Netflix, and Opera. Those are my long-term goals. I would love to be a director and direct movies like Funke Akindele in the movie industry. I want to direct and put out my art and show myself. It is something I have dreamt about since I was little. I also want an academy and a lot of things, and when I say it, people would be like, "This girl is all over the place."
I know I serve a living God, and at the end of the day, everything I want is going to happen. I want an academy, just like EbonyLife academy, where I train people to become their best person, and not just in acting.
What advice would you give to other young women, such as yourself, looking to pursue a career in the media industry, and what are some of the key lessons you have learned throughout your career?
One key lesson is that everyone's timing in life is unique. The fact that others are succeeding and you are not doesn't mean your moment won't come. I struggled with that a lot because I always wanted to achieve more, just like I did in school. When MTV Shuga season 5 premiered, and I was cast as Nanya, I briefly felt like my life had reached a very stagnant stage. It's crucial to patiently wait for the appropriate opportunity; once it does come along, you only have a short window of time to make the most of it. Young ladies must take their time, not rush, and avoid being pressured by others. When something is meant for you, it will find its way to you at the ideal time, and you will be astounded by how smoothly everything comes together. While destiny has its own timetable, it will eventually unfold quickly and amazingly, even if it doesn't match your current desires.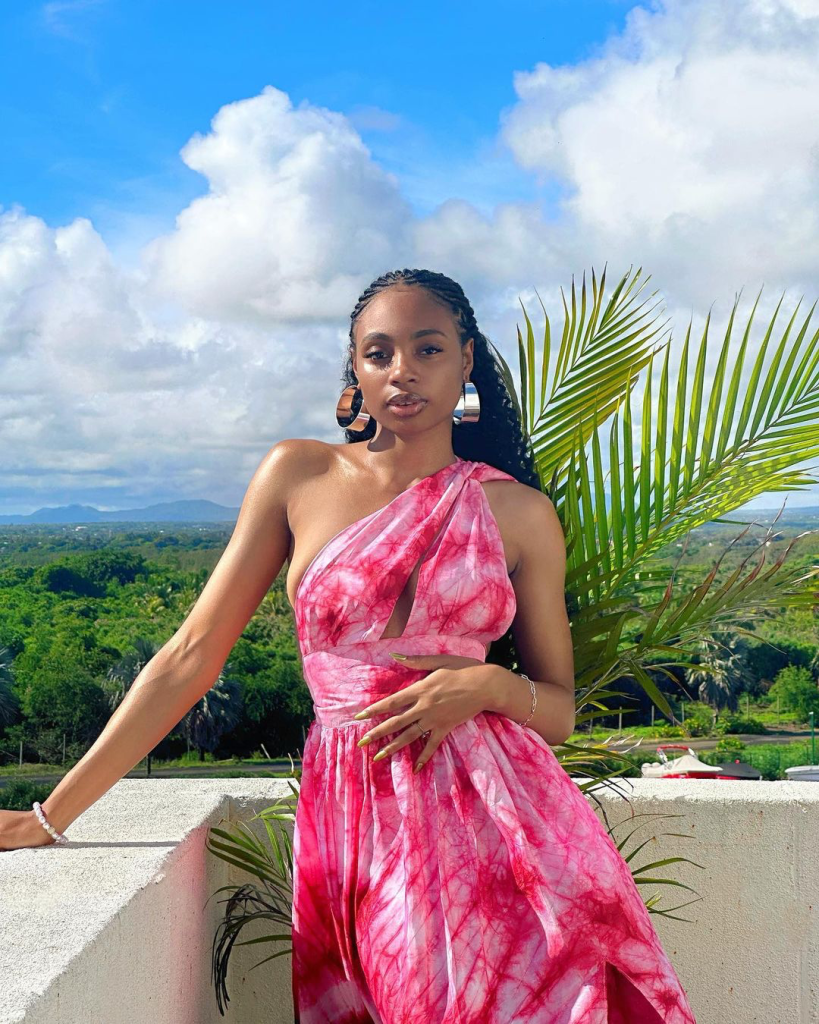 How do you deal with criticism and negative feedback, particularly in the age of social media, and what strategies do you use to maintain your mental health and well-being in a high-pressure industry?
I don't, and when people ask me this question, they ask, "What do you mean you don't?" I do not. For me, if you are not my friend, family or someone close to me, anything you say about me is your cup of tea. Everyone is entitled to their freedom of speech, but as long as you are not somebody I dearly care for, I don't see what you will say to make me feel bad.
How do you see the podcasting industry evolving over the next few years, and what trends or changes do you anticipate?
The fact that more and more young individuals are entering the podcasting industry excites me. I think there should be more podcasts that discuss the problems and difficulties that young people experience. While others questioned if I would face competition from more established podcasters, I view it as an opportunity to share my distinct viewpoints and interact with listeners. I'm glad that podcasting is expanding, and I hope that new podcasters will stick with it for a while rather than producing a few episodes and giving up.
What steps do you take to ensure that your podcast content remains authentic to your vision?
I have a production team, and anytime I think about an idea, I let them know before we start working on it. How I think about my idea is so random, I can be in the middle of a hangout, and a topic will come to me. Most of my topics are things I face or feel people are going through. My most controversial topic was on deadbeat parents.
I got the inspiration while having a conversation with my friend, and it's something many people are actually facing— parental negligence, so I felt it should be discussed.
What skills or qualities do you believe have been instrumental to your success, and how have you developed them over time?
I would say I'm very hardworking and a finisher.
I'm very hardworking in the sense that once I say I want to do something, I'm going to make sure I do it, and when I say I'm a finisher, I see it in the sense that once I start something, I have to see it through, if not I will see it as though I have failed myself. So talking about how I have developed the skill when you start working early for your money and like you start feeding yourself as a teenager, you have no other choice but to start being more hardworking because you are thinking more independently, thinking, "I am relying on myself, and there is no one to put food on my table, so I need to work harder, I need to work smarter."
Those things have made me develop my skills and think about how I want to get to the next step, how I need to be bigger, and how I need to push myself.
Dorcas Akintoye is a dedicated writer with more than 2 years prolific experience in writing articles ranging from food, entertainment, fashion and beauty. She has a National Diploma in Mass Communication from Kwara State Polytechnic, Ilorin. She loves writing, listening to music and playing scrabble. She is a highly-skilled, enthusiastic, selfmotivated professional writer.