Fatherhood As They Know It
Unlike the many days designed to celebrate our women and mothers, Fathers Day as we now know it wasn't observed until the 5th of June in 1980 when some father's lost their lives in a mining accident in Monongah, USA. Although it was recognised then, it wasn't celebrated until President Richard Nixon signed a declaration to celebrate every third Sunday of June as Fathers Day.
With that said, it's only right that we at Downtown celebrate it in the most grandiose way possible. Tilewa Kazeem caught up with two of Nigerian radio's most prominent voices for a Fathers Day Vox Pop special.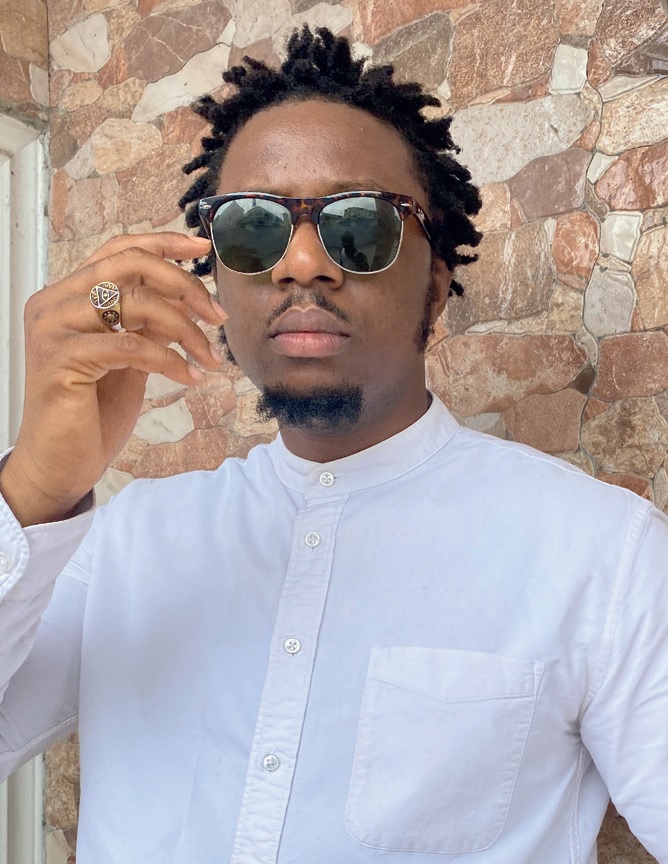 Arthur Ngwube
He is soft-spoken and well-articulated. The mic is his Excalibur and boy does he wield it. You must have heard him on the Afternoon Drive while you were cruising through the Lagos metropolitan. A father of two beautiful kids and a husband to a loving wife. He is a Content Creator, a sought after voice-over artist, MC and presenter for Rhythm 93.7.
Are there any lessons passed down from your father that you intend to teach your kids?
My daddy taught me many lessons. The most important thing is how to be a man. The world has changed from the way people see men and the world has changed from the way men see themselves. A lot of people will tell you that men will "I am good" themselves into depression but as a man one is always supposed to be steadfast, strong and disciplined. You can not go through the world being a man and expect people to pat you on your back when you do good or someone to comfort you when you are down. You have to slog it out. You have to be a man about it. It's ok when help comes your way but you are always gonna be on your own. A man has to be tough. You have to always be ready to take punches and that's the most important thing my dad taught me I'd like to teach my kids. You are never gonna get help. Even when help comes you are always going to have to carry the bulk of the load. So as an individual you have to carry your cross. Nobody is going to help you in that regard. So being a man, being an adult or being an individual, you have to learn that you're always going to be on your own and you have to have the prerequisite ingredients to assist you in carrying your load.
What do you think about vasectomy and can you get one?
I think one of the greatest gifts we've been given is total mastery of our bodies, minds and spirit. A vasectomy is just a way of saying 'regardless of what happens you are done with having children and with modern medicine a vasectomy is now more than just cutting your vasa deferentia. Now you could tighten up or you can nip and tuck. There are over 7 billion people in the world. In another 50 years from now, the world will be so overpopulated that vasectomy will no longer be a topic of controversy. It would be a way of life. People would have to neuter themselves to stop overpopulating the Earth. Nigeria has over 200 million people. We are already going through hunger, famine, etc, etc. A lecturer of mine once said to me " It's just not enough that you bring children into the world because your fathers did it and so did those before them. You have to bring in children you can cater for". People who live below the middle class only have sex for themselves. Nobody is going to set a limit on how frequently you copulate. A poor man can't afford an abortion talk more about feeding these children. So whether I can have a vasectomy is personal but it is an eventuality that is going to happen. China just eased off on its childbirth restrictions on its citizens from one to two kids because by a certain period in the distant future they want the Chinese kids and individuals to run China. A vasectomy is something we are going to have a conversation about and whether or not you are comfortable with it is not going to be up to you any longer.
What did you have as a child that kids today don't have?
As a child I had innocence. I had protection from the world and I think that is something these kids don't have today. The digitalization of the world is both a blessing and a curse. Children of today have been thrust into a world. They have unlimited access to the entire world as it is. They see the good, the bad and the ugly and unfortunately, some parts of their minds aren't developed enough to process and understand that some of these things are dangerous. Parts of these elements can corrupt you if not sieved properly. It can take children out from under us, it can take away their innocence. So in a way, the answer to your question is Innocence.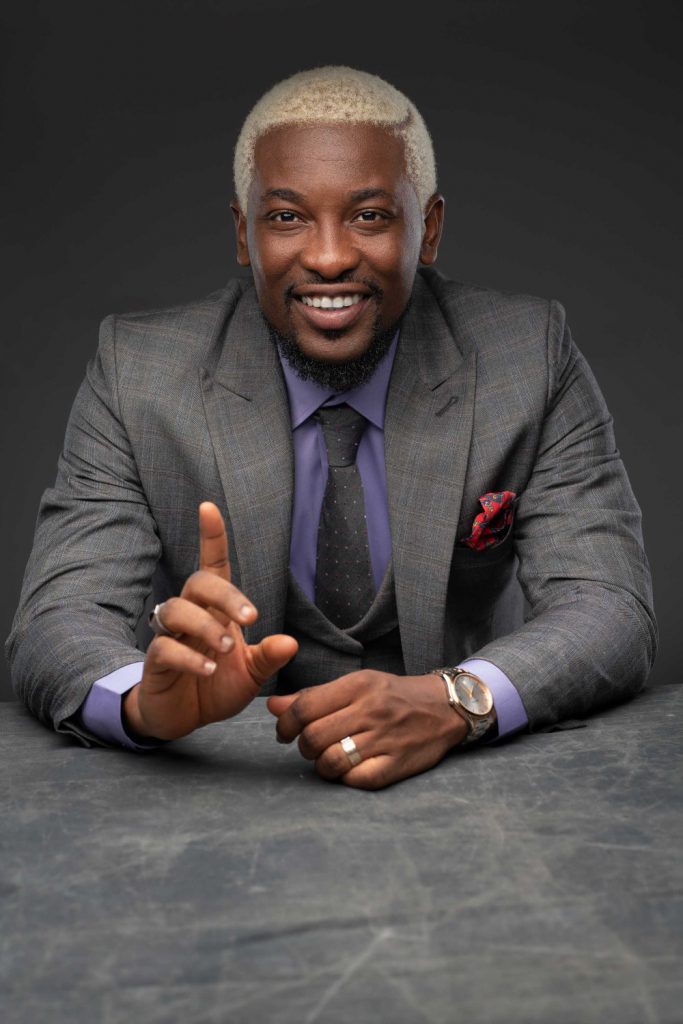 Oladotun Kayode
He is a crowd controller and a mean stepper from back in the day. He featured in the video of Dbanj's monster hit Why Me as a dancer but when broadcasting came calling he had to listen and he found passion in it. From the Sleep Talk to Chevrolet Football Fan Show, he is now referred to as Energy Gad. Apart from his day job at Cool FM, he loves watching Paw Patrol with his gorgeous daughters and he is a caring father to them as well. It's none other than Dotun AKA Energy GAD.
Do you think the argument "a male child is better than a female child" is one we should still have in the 21st century?
It is very archaic to compare a male child to a girl child. I think this is very out of the box and it's more or less an African thing. It is especially a Nigerian thing. You'd realize that at the end of the day people say things like " Oh, if you have a male child he's going to carry your certain name till eternity" or raising a male child is less cost-effective than training a girl child which are such archaic notions that still exist in our society. For me as a dad of two girls, I always say that a child is a child regardless of gender. If we go to the books we have great women like Oprah Winfrey or Angela Merkel and if we come home we have Ngozi Okonjo-Eweala and these are women that have been there and they've done that. I've met people who birthed boys and they are nothing to write home about – likewise with girls too. So at the end of the day it just boils down to the training. Comparing children is a very ancient thing to do.
What is something you enjoyed doing with your father that you do with your child?
To be very honest, as a child my relationship with my dad was quite rigid. I love my dad. We are a lot closer now but while I was younger we didn't really do a lot of things together to be honest except watch shows together. As for my kids I watch cartoons like Paw Patrol with them. My dad wasn't patient enough to sit down and watch cartoons with me.
If you could get a Father's Day gift for yourself what would it be?
Considering all that's wrong with the world right now, a Father's Day gift to myself would be a vacation. I'm due for one. Also, for some reason, I've wanted the PlayStation 5 and I think I might just get, that.