Ekua Akinsanya: Talks Education Then And Now
In a country where you sometimes find graduates unable to string a sentence correctly, you cannot help but wonder what kind of education they had. I remember coming across a video of Nigerians from the war; listening to them felt like I was listening to people from a different country. Even the simple man on the street spoke with articulation. I asked myself one question: What went wrong with our educational system? You find teachers these days unable to convey good grammar and wonder how it is that a teacher is in that position. It doesn't help that the government don't pay them well.
To commemorate International Day of Education, I reached out to Ekua Akinsanya, co-founder of Greenwood House School, Ikoyi, for her opinion. She couldn't have said it better; we attach less importance to teachers than doctors and lawyers. Otherwise, why would you insist a doctor get a certain level of education, but a teacher can start teachers' training from even secondary school? But teaching has taken a different turn. With mental health issues at the forefront, principals struggle with educating parents about, as the bible says, sparing the rod and spoiling the child. The rod isn't necessarily whip but words of advice that parents nowadays see as body-shaming in some cases regarding a plus-size child.
Akinsanya and DOWNTOWN Editor, Onah Nwachukwu discuss the missing link between previous teachers and the new crop, mental health for kids, and what it's like teaching this new generation birthed by Gen Z parents, amongst other things.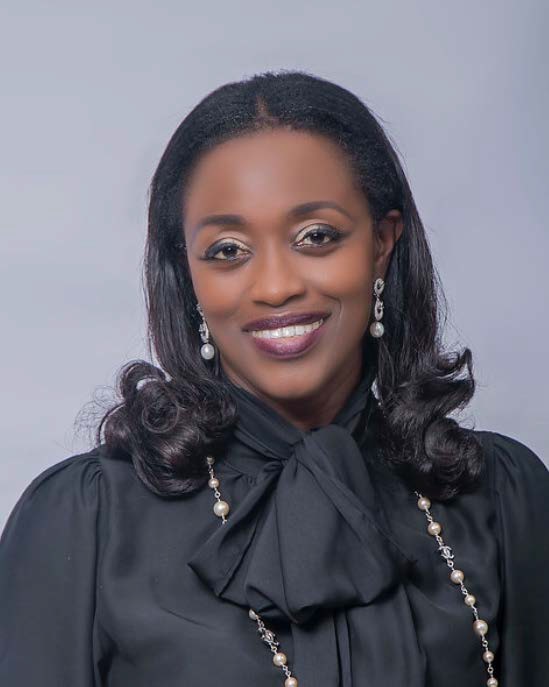 Teachers are less respected than they were in Nigeria, especially in public schools. What do you think is the reason?
It's not even exclusive to teachers. In Nigeria, hard work is generally not as respected as quick money chasers. So it is not just teachers. Look at the doctors saving lives; for instance, they are not paying them their salaries. People prefer to be politicians or deal with the government. You find out that generally, the professions are not respected, so it's not just teachers. Also, at some point between the Jakande era and post-that, when everyone was rushed through school, we didn't have very welleducated people coming out. The quality of teachers reduced drastically because many people were not very well educated, and it's from that crop that we have the teachers now. So if you don't have a solid foundation, how will you communicate or impact others when you have your own deficiencies? But because the government insisted that NYSC corps members teach in one school or another, the teaching profession is gradually returning. Especially now that we have the japa going on, teachers are the latest focus. The foundation is to ensure we(teachers) are treated well across the board— whether public or private schools because teachers come out of this crop. But I think that people are beginning to respect teaching again; that is the general feeling I get. I know the Lagos State government is doing a lot to ensure that the quality of teachers is improving. I will give them that. I have also noticed that in the teaching profession now, we have many people who lost their jobs from COVID— the banking sector, and all that, and are now looking at teaching as a viable option. I also think that people see the result of bad education. So people that are interested in making a change are thinking, 'okay, I have some spare time.' For the women, there's the advantage of 'I also have time for my children.' People are beginning to get interested in teaching again.
What went wrong, and what can be done for this new crop of teachers to help them and the students?
As I said, it is a fallout from the education that they were given. That is the issue. They need to be trained. It is from the foundation. Why are you demanding less in the qualification of a teacher than you are with other professions? The teacher will teach the doctor and all other sectors, so you cannot say that a teacher should have a minimum grade. That was what was happening. How do you want someone not qualified to impart knowledge that they don't have? You insist on doctors, engineers, and so on, having so and so qualifications, but the teacher can go into teacher training college from secondary school, maybe from J.S.3 or something. We need to make sure that people going into teaching are qualified. The least qualification should be HND, maybe OND, and then you go into teachers' training. You are putting value on the doctor, but who will teach the doctor? They need more training and more encouragement. They need to be paid to motivate them. I'm hoping that the tide is changing, at least for teachers.
Many students nowadays get distracted easily, especially with social media, wanting to be flamboyant. How do you, as a teacher, manage to rein them back in?
It is by constantly reinforcing values. I always tell them to forget what they see on social media—I would say that 75 percent of the people they want to emulate are fake. I keep telling them social media is not real, that life is not real. What is real are your values, family, hard work, and faith in God; those are the things that will keep you through.
Just telling them to have faith in themselves, forget what other people are doing on social media and stop being so distracted. Spend less time on the internet looking at social sites. It's alright to use it for work. With the new generation, I mean even the parents—because we are now dealing with Gen Z parents, we are training the children and the parents. At no point is telling the truth a problem. Nowadays, we have parents who are afraid to tell their children the truth. You hear things like, 'you can't tell your kids to lose weight. It's a no, no. It's body-shaming.' The parents don't want to hurt their (the children's) feelings. And I tell them it is better to have these hard conversations very early so that it doesn't develop into major issues like heart issues or something else in the future. You have to be able to tell the truth to your children no matter what. It is because you love them. If you don't correct someone, it is because you don't care. Our parents just told us, they didn't explain. But it is a new generation, so you will explain the reason behind whatever it is. It is a generation that doesn't want to hear the truth. They want you to comb over everything. Yes, mental health is very, very important, I will never underestimate how important that is, but at the end of the day, if you don't listen to some truths, further down the line, you will have to deal with these mental health issues.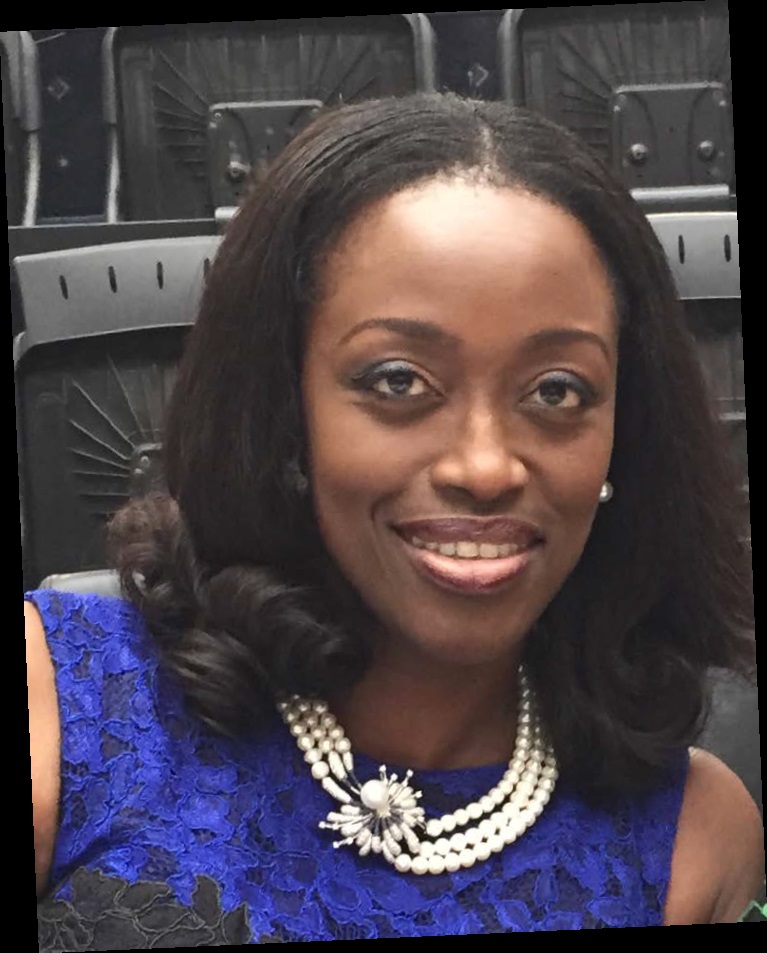 Speaking of mental health issues, kids have become so delicate. As a teacher, how do you help the kids understand what it truly is instead of crying about 'mental health' at the slightest instance?
I don't dismiss any situation with any child because you honestly don't know how serious a frivolous complaint is. That is the truth. I tell my teachers to make sure they listen to every complaint and afterwards make a decision. If they feel the need to, they investigate. From experience, you will know those just seeking attention and who are using it as an excuse. But in this new generation of students, I will listen to everything.
Did your teachers have to undergo some training to handle the children of this new generation?
Oh yes, all our teachers have gone through training to identify when children are having different issues. Also, we have dedicated people— specialists, and we tell the kids during assembly to go to them if they have any problems. It's a very fragile generation. I call them the 'agric generation.' On mental health, I think it's important that you don't dismiss any child; at least listen. For many of them, even the attention seekers, there is a reason they are looking for attention. You hear of so many suicides and think because the person was okay on the outside, everything is alright with them. So mental health is a very important issue, and as I said, I don't think any teacher can dismiss any child in this day and age. I say, 'just listen because you don't know what's happening.' I will give you a scenario. There was a boy that was acting up with no discipline, just trying to hurt other people and all that. This is not normal. Children are generally happy and not usually vindictive or wicked. By the time we delved into the matter, we had found out that the problem was that he had lost his parents (to Boko Haram terrorists) and was adopted by another family who had shown him love. It wasn't until we delved into it that we found out. If the teacher had dismissed him as just troublesome, we wouldn't have been able to find the bottom line and lead him through a series of school therapy for him to face what had happened and not blame himself as he wasn't in a position to do anything about it. But that's an extreme case. I mean, many people hide behind it and do not take responsibility for their mental health, but despite that, I will still say to the teachers, listen. Even for teachers themselves, we have retreats that cater to them because if they are not mentally healthy and are going through stuff and are not able to deal with it, it's going to be difficult to help the children they are teaching. So we had a retreat on mental health, telling them how to deal with it, how to get help, how to destress, cope with situations, look after themselves and their finances, look after their family, their work-life balance, and so on. Education is very different now. What I'm just happy about so far is that all the "they/ she" has not come into Nigeria's curriculum. My friends in the States had to get the certification to address gender-neutral children so they could continue teaching and help them transition. She needed to obtain certification to continue working in the school.
How easy was it for schools to transition from that era of homeschooling during the pandemic? Are the children now fully settled back in school?
Yes, as of September last year, we were fully back in school. When COVID started happening everywhere, I had an inkling it would get to us. When Lagos State made the first announcement ordering schools to shut down around the end of March or April 2020, we sent the children home that week so that we were abiding by the law and started training our teachers on online teaching. So that by the time it hit fully, we were already a step ahead. What happened was that we got someone who was an expert to come and talk to us. Once we got the basic training, we could go online, so the teachers started doing practice lessons. The classes were as they were when we were learning in physical classrooms. It took a while. The first week we returned to school, we discounted the period on our timetable as just a test period when we did training for our parents so they could log on and all that. It was not funny, but we overcame it and did not miss any subject. The children were doing P.E. (Physical Education) online, reading lessons, library periods, and so on. Obviously, we discovered that these children are very clever and savvy, we had to put in some controls so that they are not typing in class, bringing in disciplinary measures, we were having our assemblies, and during these assemblies, we were handing out pink slips and green slips. The number of hours you have online is not the same as physical, as you can't keep them online for that long. We added a week and a half or two weeks to our term. But we managed to cover our curriculum, we did our exams and marked them, had our graduation, and the teachers moved in leaps and bounds. We found out that this period brought out some stars amongst the teachers who we did not even think were that great. They developed so much and were so good at online teaching. Some of the conventional teachers were more sceptical, but eventually, they figured that 'we had to get on this boat; if not, we are going to be left behind.' And when the children came back because not all of them did and some were still online, we had a hybrid situation, so we found out that some of the children were wondering if their friends were still their friends.
COVID brought many insecurities in children, and I think that was the incubation of many mental health issues. Parents were finding out they couldn't cope that well with their children, and children were seeing their parents argue rather frequently. Also, they had the fear we all had at the time—will COVID kill my parents, my friends, etc.? Many issues were incubated during COVID, and we cannot underestimate that. So the aftermath is the mental wellness that followed. When they came back, we had to start affirmations: "I am a student of Greenwood House School, I am confident, I am beautiful, I am resilient and strong, I will do big things, people's opinions wouldn't matter, I will work hard." We were reinforcing that every day and started building them up again, bringing back confidence and all that. It was very tough for everybody.
What do you enjoy most about being a teacher?
It is one of the most fulfilling invocations ever. When you see what a child whose life and growth you have been a part of become, how fulfilling is that? You are a part of their success story. This term, I had my old student bring their children, a set of twins, and I was on cloud nine. It felt like,' I am part of this story, part of this miracle. I see students all over that we've taught through the years come back and doing great and amazing. I saw some going on their honeymoon, things like that. When you see how you've helped shape a life, I don't think there's anything more fulfilling. The thing is that being around children eases you, they are so innocent, and it gives me joy knowing that what I do is very important, adding value to their lives and families, the community and the world at large. Coming from a legal background, being a lawyer is very important, but it's a different kind of fulfilment.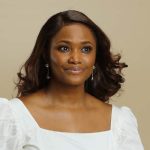 A lawyer by training, Onah packs over a decade of experience in both editorial and managerial capacities.
Nwachukwu began her career at THISDAY Style before her appointment as Editor of HELLO! NIGERIA, the sole African franchise of the international magazine, HELLO!
Thereafter, she served as Group Editor-in-Chief at TrueTales Publications, publishers of Complete Fashion, HINTS, HELLO! NIGERIA and Beauty Box.
Onah has interviewed among others, Forbes' richest black woman in the world, Folorunso Alakija, seven-time grand slam tennis champion, Roger Federer, singer Miley Cyrus, Ex Governor of Akwa Ibom State, Godswill Akpabio while coordinating interviews with Nigerian football legend, Jayjay Okocha, and many more.
In the past, she organised a few publicity projects for the Italian Consulate, Lagos, Nigeria under one time Consul General, Stefano De Leo. Some other brands under her portfolio during her time as a Publicity Consultant include international brands in Nigeria such as Grey Goose, Martini, Escudo Rojo, Chivas, Martell Absolut Elix, and Absolut Vodka.
Onah currently works as the Editor of TheWill DOWNTOWN.