LOOKING BACK AT SOME OF OUR MOST PROFOUND CONVERSATIONS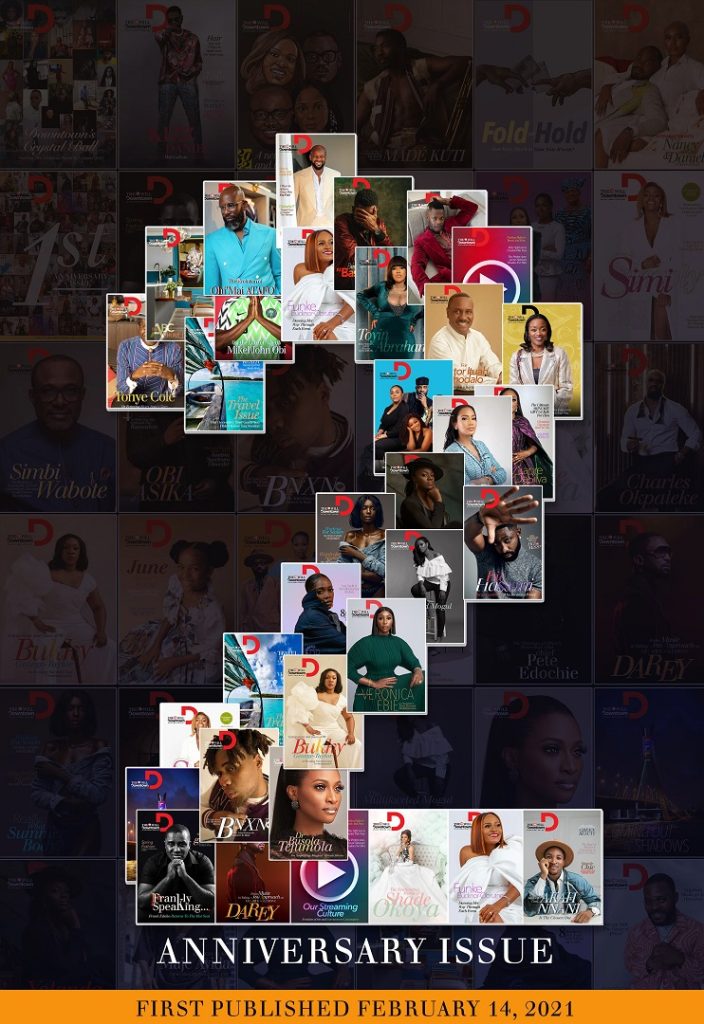 Two years ago this week, we set out to provide you, our readers, with the best of lifestyle and entertainment weekly.
104 editions later, we celebrate two years of consistently serving the most informative and genuinely eye-opening cover conversations. To celebrate our second anniversary, we have compiled some of our best excerpts from inception until today.
Veteran actor, Pete Edochie, couldn't have been a better fit for our Father's Day edition last year. Towards the tail end of a lengthy insightful conversation we had, it was only imperative of his status as not just a father but also a grandfather (to a much younger generation of boys) and a father figure to many people in the movie industry, that we asked for a piece of advice for this generation of men. He responded emphatically, "You people should try to read.
Knowledge is buried in books. If you don't research and arm yourself with this knowledge, you find that wherever you are, people will begin to discuss, and you can't contribute; you will just be looking at them. We are not saying that the young men shouldn't exercise their own franchise, but there is always a need for some rationale behind everything you do so you don't go astray."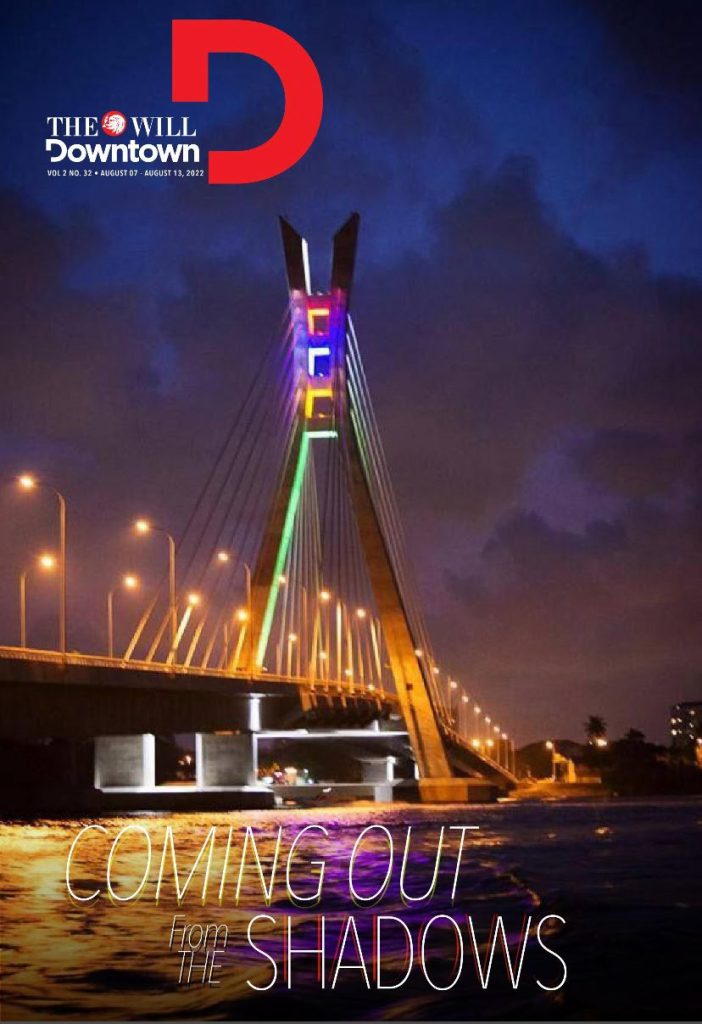 Between masculinity and humanity, sexuality remains a hot topic in society to this day. In an exciting cover story, we put a spotlight on homosexuality in Nigeria, reporting, holistically, the LGBTQ movement in this part of the world. An interesting paragraph from that story reads, "According to legislation, women can run for office: but how many of them do? For queer people in Nigeria, acceptance holds more significance than the constitution."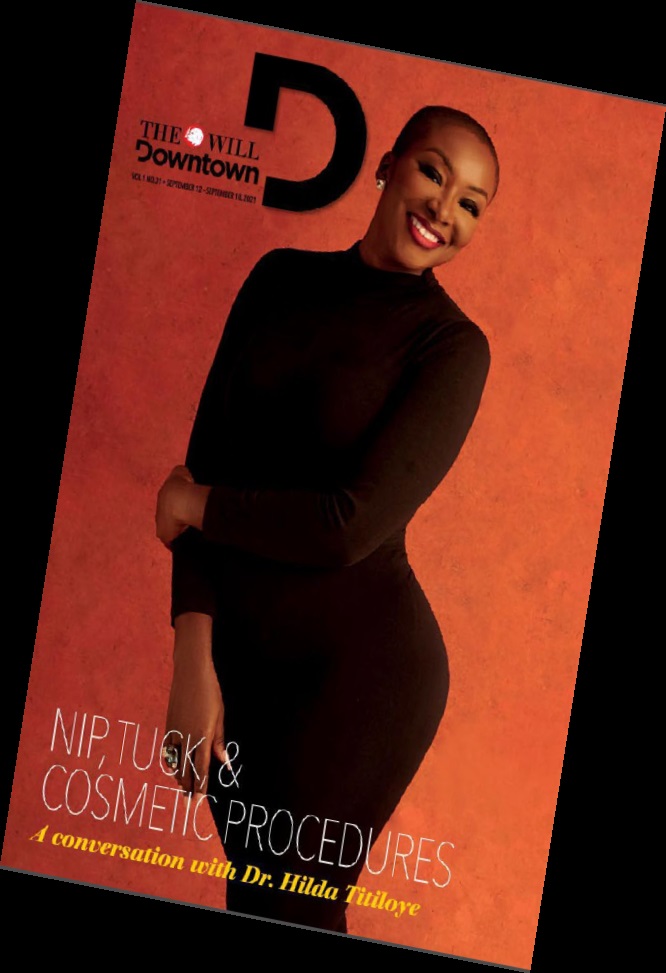 The coming out conversation is a global one and worthy of having as it is a prevalent hot topic through cultures and traditions.
But so are subject matters that focus on our physical appearance. In a two-part body issue, we reported the BBL(Brazilian Butt Lift) trend, asking questions of a licensed Medical practitioner, Dr Hilda Ashio Titiloye. She had this to say on the necessities of some of the procedures she has had to carry out; "Same as I tell my patients, we don't need these procedures per se, we want them. They are not necessary. We want them because they improve our perception of self or improve our quality of life, but they are not necessary.
There are some that are necessary, don't get me wrong, but I could have been ok without a tummy tuck too."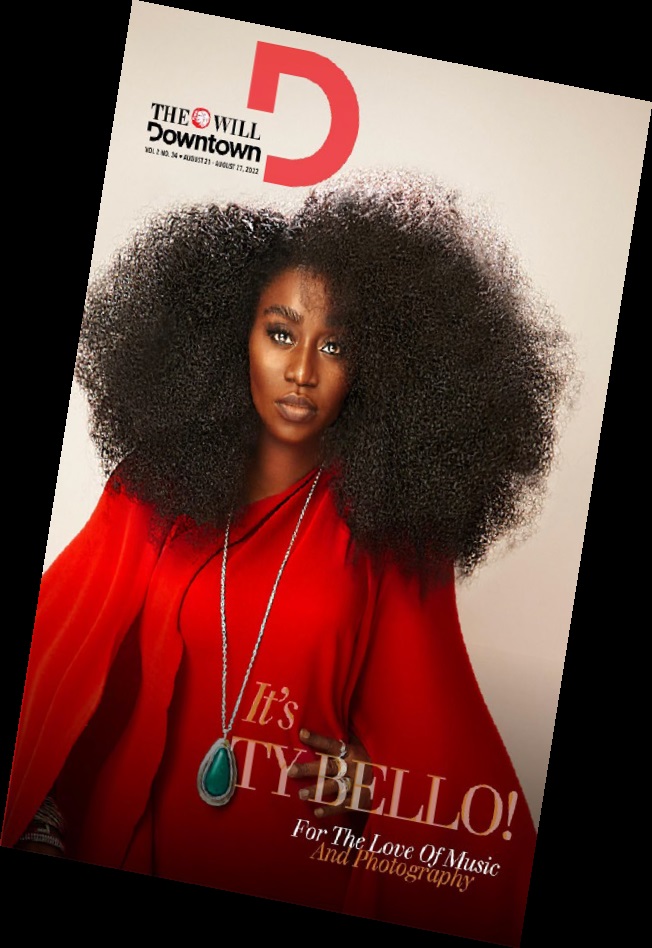 There is no doubt about the insane amount of work we must put in to be comfortable in our skin. Self-image is as important as living itself, as a good view of it exponentially elevates our living experience.
For our World Photography Day issue, we enjoyed an interesting conversation with a leading photographer renowned for finding the best sides of people on set, often taking a spiritual approach, in TY Bello. "It's interesting that you bring out the similarities between music and photography.
When you put a photo together before you click to capture an image, it is called a composition.
When you write a song, you compose a song. So it's the same way you compose a photo that you compose a song.
Putting elements together and arranging them in a way that makes sense to you or in a way you want to communicate an idea."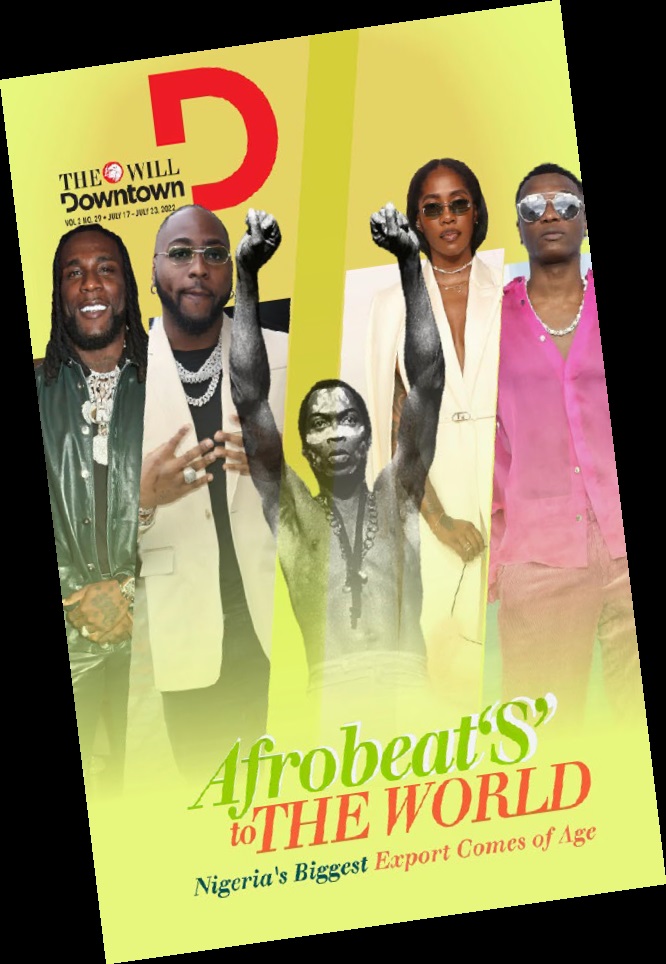 As far as song composition goes, the Nigerian music industry has, in recent times, grown by leaps and bounds. Afrobeats, as it is generally referred to as an umbrella term, has become a truly global genre, and we documented that growth in our Afrobeats edition.
In a paragraph, we reported, "The growth of social media over the last decade has also largely benefited the global exportation of Afrobeats. Platforms like Instagram and TikTok have been major vehicles for shipping our sound to the global audience. Asides from being a medium for stans (devoted fans) to chatter about their favourite acts, further propagating the Afrobeats gospel to their counterparts in other continents, some platforms, majorly TikTok, have stripped away the veil of what has been and given it a fresh perspective. The genre has now become a movement that no one can afford to not be a part of."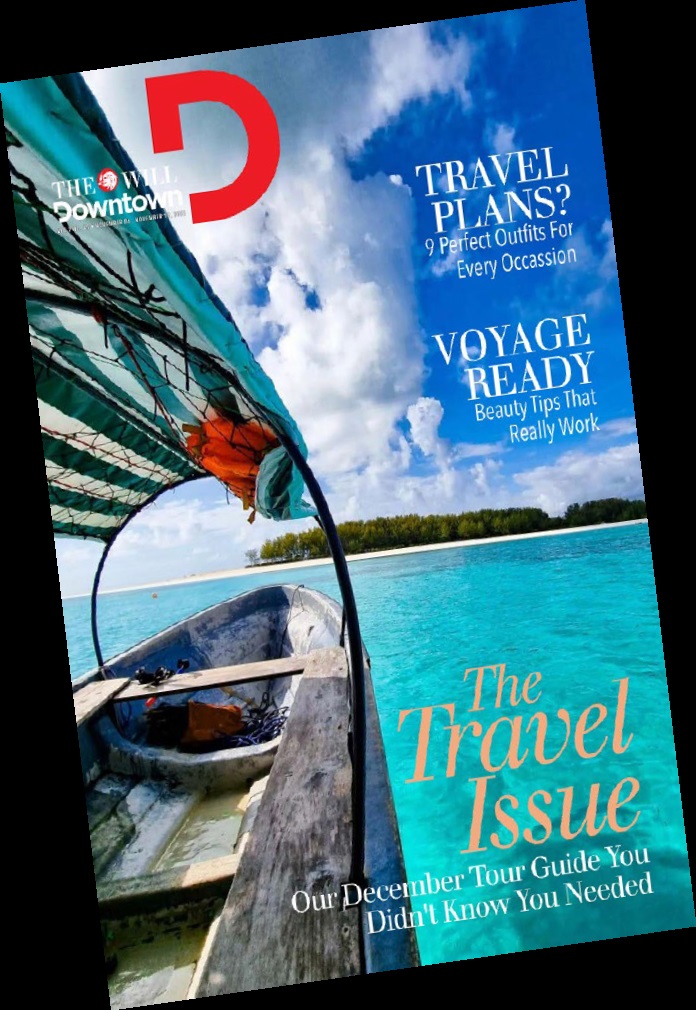 Our songs are not the only things that travel out.
Nigerians travel out of the country in large numbers. Although some Nigerians interpret that to mean as the japa trend is not looking to stop anytime soon— something we made a cover story out of as well—others leave the country temporarily for leisure. For those people, we made a travel issue as we heard from the self-acclaimed Queen of Tours, Chiamaka Obuekwe, to curate a December tour guide for you. Chiamaka listed Tanzania, Mauritius, Rwanda, Ghana, Seychelles, Kenya, Egypt, Morocco, Benin Republic and Lagos as the dream destination during the festive season last year.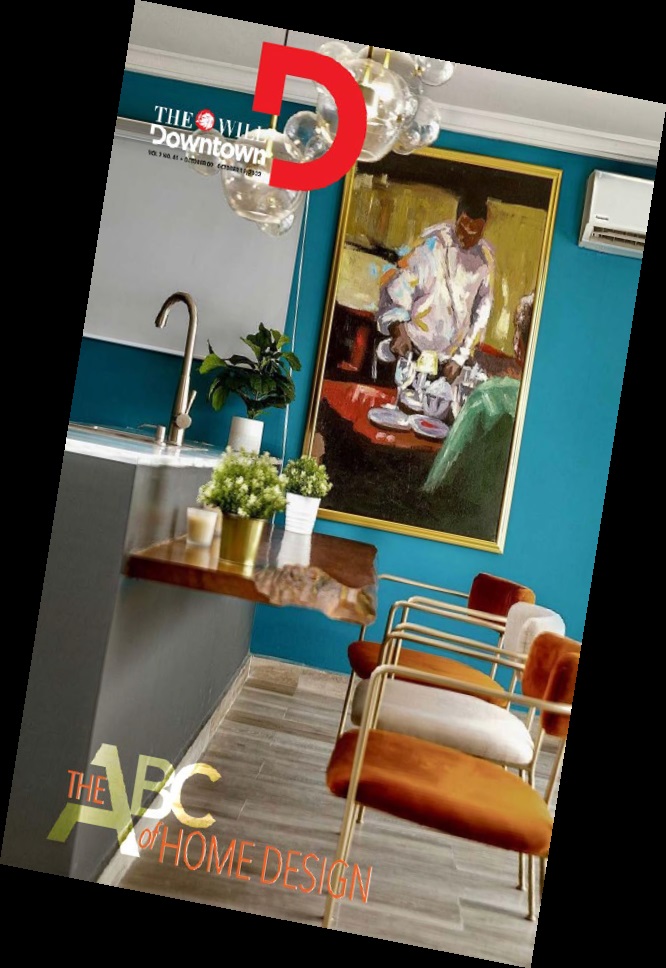 No matter how well-travelled we are, we will always have a soft spot for anywhere we call home. This understanding inspired an issue on home design.
We spoke to top Motswana Interior Designer, Keiphe Nani Setlhatlhanyo, a lecturer in Design at the University of Botswana, and PhD holder in Design at the University of Leeds, UK, and Mpho Laing, an Interior Decorator and Founder of Mosadi by Mpho, an interior decoration company formed out of her passion and love for spaces. They both weighed in on the different facets of home design, such as lighting, colour, wall art, and the balance of emphasis and harmony.
Be it home or clothing, designers have one job—to beautify an item (space or fabric) to empower its proprietor. In Nigeria, the fashion industry has done a significant job of placing itself as one of the leading industries in Africa. To discuss the tremendous growth and glaring shortcomings, we spoke to one of the country's top fashion designers, Ohimai Atafo, just before his successful showcase in the heart of Lagos, Nigeria, last year.
On what designers have to do to gain the interest and attention of stakeholders, the federal government, and the unassuming public alike, the ace fashion entrepreneur said, "I think we need to make it by ourselves because they always come around when there is success.
The same thing happened with Nollywood; they only came around when Nollywood was getting all the international buzz, being the third biggest industry in the world. People now started getting our actors in international movies as part of the Emmys and Oscars, and Netflix started paying people money for content and stuff. Those things don't happen to the fashion industry; we are not that kind of industry. For us to be as big as a major Italian brand, it will take a whole lot to do that. But we have to start from somewhere."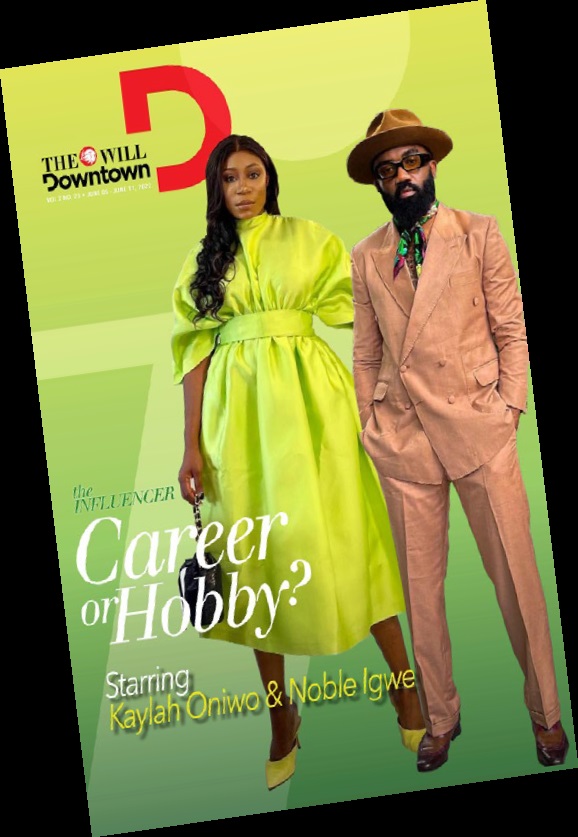 The root cause of fashion designers' inability to get the public's interest at their fingertips could be our yesteryear's perception of the profession as more of a hobby (or blue-collar job) than a corporate job. That narrative is not far-reaching in this part of the world where whitecollar occupations hold more respect. In another interesting issue, we discussed the public's perception of influencers, despite their impact in today's digital economy. We spoke to ace influencers, Kaylah Oniwo and Noble Igwe, who shared their experiences in a career that people quickly write off as a hobby. When asked to narrate his journey to becoming an online influencer, Noble responded, "I don't call myself an influencer.
I'm just the dude with an influence over a certain group of people with a love for fashion, lifestyle and family." On the difficulties that beauty influencers face, Kaylah said passionately, "nothing is really easy, to be fair.
Just as with every other career, challenges come with it. There are a lot of things that aren't easy in the content creators' world. There's burnout, being underpaid or undervalued, being referred to as 'an influencer' in a derogatory term, clients' comments like 'is it not just to take a picture and post,' people or brands plagiarising your work, clients insisting on the narrative, the list is endless. I have been doing this for a long time and know how to handle most of these situations. I own my space confidently and proudly while creating as much as I can in the most authentic way possible."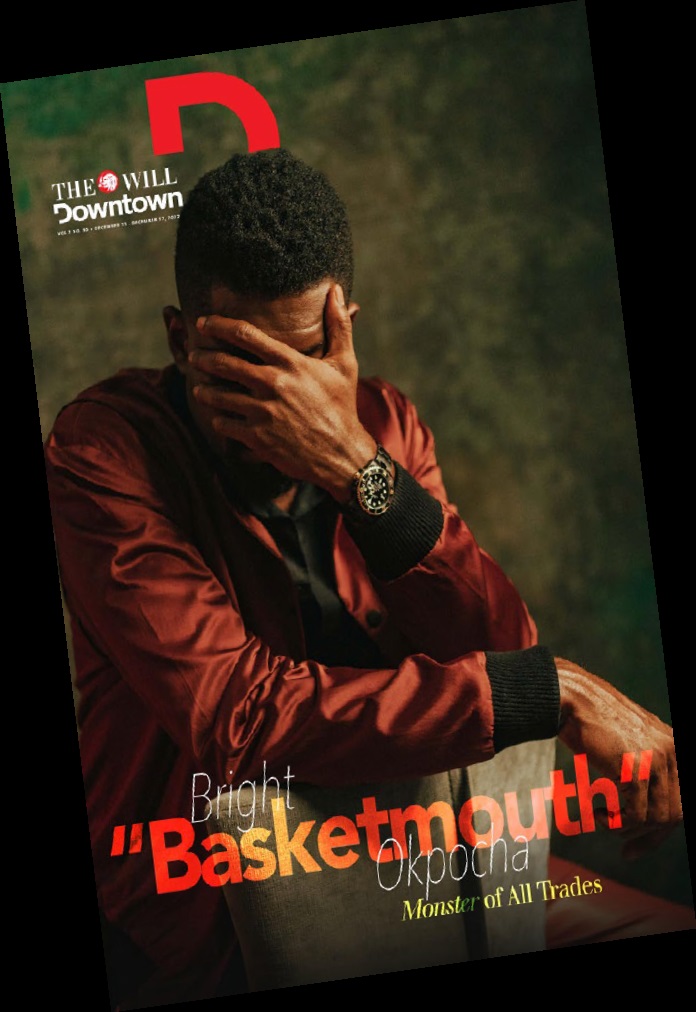 At the end of the day, creativity prevails, and it doesn't even matter in whatever form it chooses.
When caught up with multi-talented creative, Bright 'Basketmouth' Okpocha, we mainly discussed how he got on his journey to becoming a monster of all trades. The conversation, however, pivoted to asking him to share his secret to leading a career void of scandals, and his response was as profound as could be.
The comedian responded, "I stay away from the madness in the industry. It is hard for you to see me playing around that space.
With all due respect, I am not part of the industry; I am an industry. I play only in my own space. I make music, movies, and events. I am enough for myself, so I cannot blend into the space; it will be chaos."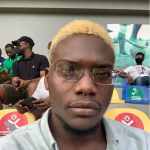 Self-identifies as a middle child between millennials and the gen Z, began writing as a 14 year-old. Born and raised in Lagos where he would go on to obtain a degree in the University of Lagos, he mainly draws inspiration from societal issues and the ills within. His "live and let live" mantra shapes his thought process as he writes about lifestyle from a place of empathy and emotional intelligence. When he is not writing, he is very invested in football and sociopolitical commentary on social media.