Chike Ogeah: Setting The Marriott Standard In Nigeria's Hospitality Industry
Class and luxury living has often been affiliated with Nigerians especially those of a certain tax bracket and that is because of the attention to detail we pay to our comfort. We enjoy being able to recline our seats, kick back, and be catered to.
The Sifax Group through MacFolly Hospitality Ltd has gone above and beyond to ensure that Nigeria's reputation for luxury living is maintained by erecting the first-ever Marriott hotel in sub-Saharan Africa.
The Lagos Marriott Hotel Ikeja is setting a new standard with this premium business hotel showcasing inspiring and contemporary décor within the capital of Nigeria's commercial hub, equipped with the same amenities as other Marriott Hotels around the world- this is a true testament to what is achievable in Nigeria.
Chike Ogeah is the man at the forefront of this groundbreaking innovation, he is the managing director of MacFolly Hospitality, a subsidiary of the Sifax Group, and responsible for overseeing the development process of the hotel to this point and beyond while ensuring that the global gold standard of The Marriott is maintained.
He sits down with Downtown's CHISOM NJOKU to discuss his involvement in this impressive feat, his previous accomplishments, and unfortunate memories of war.
Who is Chike Ogeah?
I'm a relatively young man (I'll be sixty later in the year), a lawyer by training but I've worked extensively in government and governance. I started in 1999 working in the Presidency with Chief Philip Asiodu as a special assistant. I also worked with Charles Soludo who was at the National Planning Commission with me, they were the chief economic adviser to the president at that time then, I became the national coordinator of a program in the National Planning Commission (The S.E.E.D.S program) and thereafter I moved on to aviation and I was appointed the Chief Executive Officer/ Managing Director of Skypower Aviation Handling Company Ltd (SAHCOL) in 2006 during the tenure of Chief Fani Kayode as Minister Of Aviation and by God's grace we did the most successful privatization program ever and I must commend especially the crop of the Nigerian Airways professionals that helped me to transform and turn around SAHCOL. When I got to the company, it was valued at three hundred million and all the equipment was obsolete but thankfully I got the contract for Arik Air which was responsible for about 80% of the domestic activity in the country (eight out of every 10 takeoffs were Arik Air) at that time. I started rebuilding the company and getting it ready for privatization and after five years, it was valued at 1.2 billion Naira and eventually sold for 5.6 billion through an open auction and arguably the most open privatization ever done in Nigeria.
Where are you from and what was your childhood like?
I'm a true Nigerian because there's every part of Nigeria in me. My father is from Asaba which is Igbo but I'm from Delta State which is South-South, my mother is from a town called Ogori but she's from the Yoruba speaking part of the town and that's in Kogi State which is the North.
I had a very happy childhood, I was the only son and also the last born so I had it all good. I remember when I got into Unilag in 1979/80 at age 19, I went with a brand new Honda Accord. I basically always had three mothers (my two sisters and my mother) doting over me, my late father was a medical doctor who had his own hospital and my mother was an educationist and businesswoman.
We lived in the Western Region, from Ondo where I was conceived to Ibadan where I was born, also Ilaro and Badagry as my dad was a young medical doctor in the employ of the Old Western Region at the time and was moving on transfer from station to station before we moved to Benin in 1963 with the creation of the Midwest Region.
I started my early school in Emotan Primary School, Benin City in 1964 but spent my early childhood in Asaba and Ibadan where my mother's parents lived because we actually went into the civil war (Biafra War), my father was very involved in the Biafra struggle and so he took me (5 years), my sisters (6 and 7 years) and my mum in two cars and for thirty months we were running all over Biafra hiding from bombs and attacks.
When the war ended in 1970 we came back first to Asaba and my father tried to resettle while I finished up my primary education in Regina Mundi Primary School, Asaba, and then proceeded to start secondary school at Saint Patrick's College, Asaba before my sisters and I moved to Ibadan where my maternal grandparents lived. My sisters got into Queens College in Lagos and I got into International School in Ibadan and we tried to make up for time lost during the war.
Can you narrate some of your memories of the war?
I have a vivid memory of the experience, it was very horrible! You could not see a lizard at that time because children playing outside would dive at it and in no time they're dissecting and roasting it and that would be the most protein they would get for some time. We were a bit privileged, we stayed with my father's friend Chief Don Nwosu in Awka then both families fused and we started running together, we always rented houses but there was so much deprivation, hopelessness, and suffering, children with kwashiorkor were everywhere, due to malnutrition children used to just fall down and die, it was terrible.
This experience is why I look at people clamoring for war as just clueless. One of the prayers I say to God is that I cannot see two wars in my lifetime.
How did you get into the hospitality business?
The Chairman had informed me about an audacious project that turned out to be the five-star Marriott hotel which would be the first in Sub-Saharan Africa and he showed me the land on which the edifice is standing now. I remember saying to him "Chairman don't you have any better way of investing your money?" After I had seen all the work that would have to go into it but my trust in his vision was unwavering. That was how we started seven years ago and we'll be officially opening the gates in about one week.
Kindly break down the partnership you currently have with The Marriot?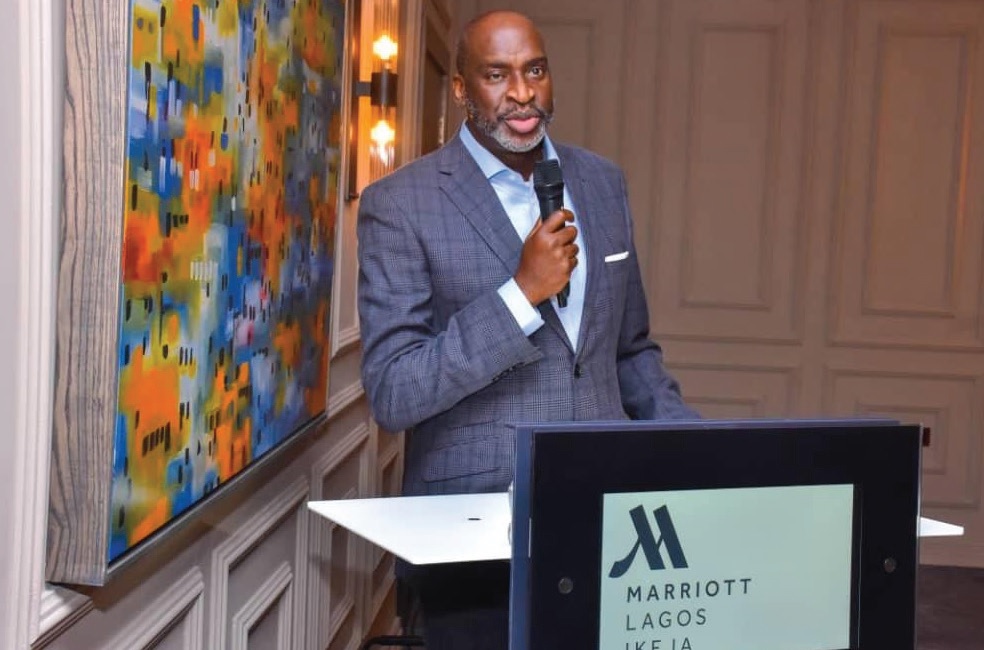 The Marriot is a global premium classic brand of hotels and what we've done is as a company from the Sifax Group, we have built a first-class property on which the hotel is currently situated on. We could've built the property and called it Sifax hotel but we built it in conjunction from scratch with The Marriott hotel so we can conform with all their high standard and values because they have an ethic and operate at a very high level. If you don't have the finances to deliver on that kind of promise, they won't give you their brand or go into partnership with you.
I am the managing director of the company that owns the hotel and we have brought elements of The Marriott from all over the world and set up the first five-star premium classic brand of The Marriott hotel in Sub-Saharan Africa.
We brought in professional staff from around the world, some of whom have been with The Marriot all their life and they're here to ensure that the standard remains the same across board.
How did a degree in law and psychology prepare you for your current position?
I originally wanted to study law but due to the high cut-off marks, I studied psychology as my first degree but I always knew I would still study law.
The combination of law and psychology was very helpful to me especially during the period I used to go to court, albeit short-lived. My background in psychology helped me to carefully analyze the facts when they were presented to me and it helped me see the gaps in people's stories.
What is an average day for you like?
I'm winding down now because I'm not that much of a young man anymore. Because of this massive 45 billion naira investment (The Marriott), it is my duty and work schedule to wake up every day from Monday to Sunday and go to the hotel and make sure that everything is working optimally.
What is your grand vision for the Marriott brand in Nigeria?
The grand vision has been accomplished as we've given Nigerians and Africans a five-star Marriott hotel and the idea is that people should come and enjoy it for us to deliver on the brand promise and prove that Nigerians can pull off audacious projects. There are loyalty programs and services in place to ensure that every visit is worth it.
What motivated this huge investment in the hospitality sector?
I would like to commend the courage and nationalism of our group chairman and executive vice-chairman Dr. Taiwo Afolabi. He is the one that birthed this vision because he's always seeking to do great things. The Sifax Group has extensive interests in shipping, aviation, oil & gas, financial services (they own banks across West Africa), real estate, haulage and now we've gone into hospitality.
Was the positioning of the hotel on the mainland (Ikeja GRA) strategic or coincidental?
It was very intentional to situate the hotel in Ikeja GRA. The whole idea was to enable us to marry aviation and hospitality. When travelers arrive in a new country or city, the next thing they do is go to their hotel so we wanted to create a nexus using the airport as a hub to connect aviation and hospitality. In our company, we handle a lot of international airlines and they have ten to fifteen members of the cabin crew including the pilot who would occasionally need accommodation during stopovers so we have a dedicated crew lounge which isn't common in hotels.
Maybe later on when our return on investment on this has been guaranteed, we can think of putting another Marriott on the island if there's a need for it.
What sets The Marriott apart from other hotels?
Without trying to put any other brand down, The Marriott is a cut above the rest.
A lot of painstaking effort was put in to ensure that we deliver on the premium service the hotel is synonymous with.
In regards to fine dining, we have an array of restaurants ranging from Japanese, Northern Indian, Chinese, continental meals, traditional Nigerian meals, we have outdoor dining as well and even at the pool terrace (which is like the deck of a ship) where the pool is, we have all sorts of grills and bars and these are amenities that aren't in regular hotels.
On the fifth floor, we have specialized executive suites for special customers who want additional comfort. We have two vice-presidential suites and a presidential suite that is absolutely beautiful. We have two underground floors for parking that can take almost four hundred cars, a ballroom that can seat about one thousand two hundred people. We've essentially built a smart hotel in 2021 so you're rest assured of the best.
You're a maverick in your industry, what advice do you have for someone looking to get started on their journey?
The most important thing is your God, you need to have a relationship with God and be aware of your own calling, discover those talents that have been deposited in you, and build on those things you do effortlessly but handle so well.
I remember a conversation I had with an old friend of mine Jay-Jay Okocha, he was narrating how he used to get beat up by his mother as a child for playing football and staying out late but as an adult, he started playing football professionally and making a lot of money. That's the definition of finding yourself, doing what you love, and getting rewarded for it.
You need to find what your passion is and then key into it so you can impart lives positively and whatever is presented to you, do it diligently and bigger things will come. I know Nigeria hasn't been kind to the youth and honestly, this isn't the Nigeria I grew up in but I implore young people to keep hope alive and live a life with structure.
You're obviously a religious person, how does your faith steer you?
My faith steers me because I fear God. Every morning I'm aware of everything happening around me and I fear God. I would never do to anyone what I don't want to be done to me and that's what regulates my relationship with people as I go along.
I try my best to read my bible and keep God's sacrosanct rules but being a human being I fall short every day so I go on my knees and beg for forgiveness.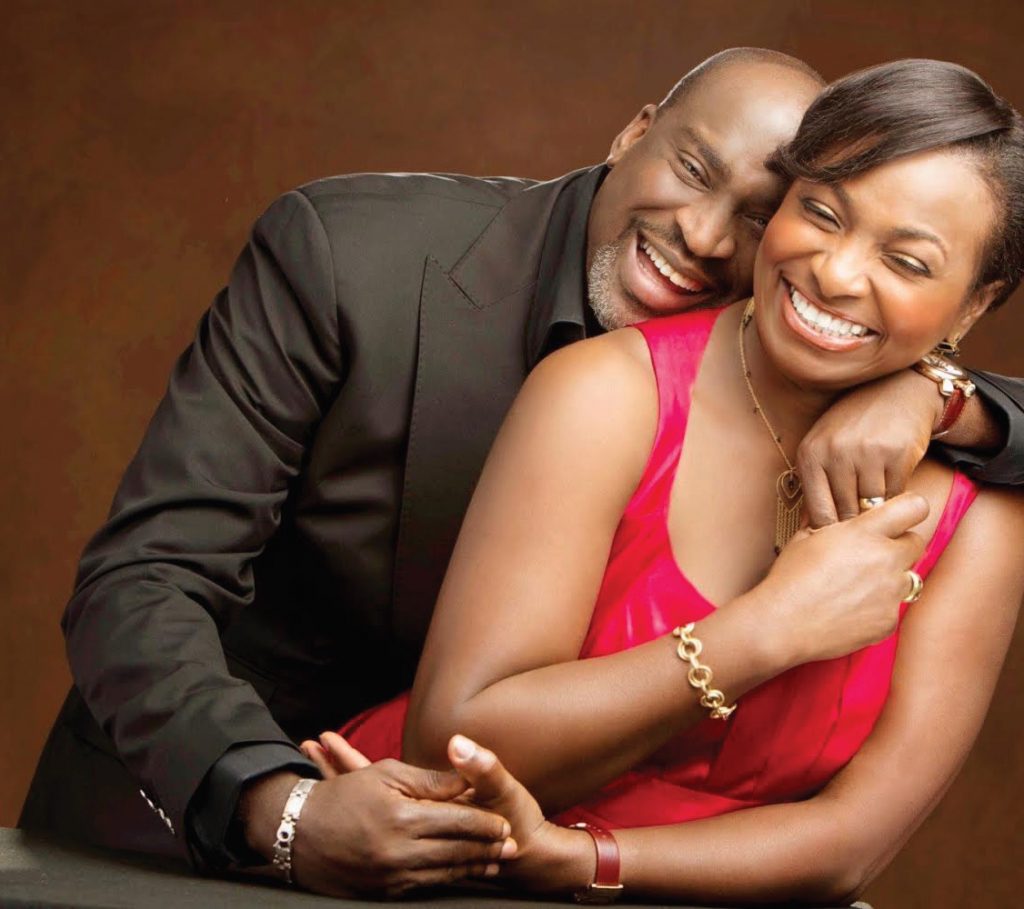 Tell us about your family, do you have any children?
I met my wife while in university and we dated for ten years then got married, we've been blessed with three children.
Are they in the same industry as you?
No, my first and only daughter is thirty-one and she's a chemical engineer with Exxon Mobil, my two sons are twenty-nine and twenty-seven, the older one is a financial expert with HSBC and my last son is a computer wizkid and he works with a tech company.
What's the next career move for you?
Right now I have to work to stabilize The Marriot but I work in a structure of The Sifax Group and I know that definitely more things will come. I'm sixty now and I would love a different challenge but what it would be, I don't know; maybe we'll decide to build a university to impact the education sector in Nigeria. There's a lot in store and only time will tell.