An Epic Night of Exciting Bar Battles, SME Empowerment & a Fun Finale at Lagos Cocktail Week 2022
Lagos Cocktail Week has become one of West Africa's landmark events, celebrating the craftsmanship behind mixology and the cocktail culture in Nigeria through events, seminars and training since its inception in 2014. This year marked the 8th edition and celebrated the amazing individuals and organisations "Behind the Bars, Drinks & Brands."
The 9-day event started on October 14th with an exhilarating Mastercard-sponsored Bar-Hop activity in which cocktail lovers enjoyed unique African-infused signature cocktail creations across top bars in Lagos and ended with a two-day seminar and grand finale. The Cocktail Village, a two-night event, was truly epic, as guests enjoyed complimentary cocktails from partner brands.
Attendees also enjoyed networking, music, games, and the most anticipated activity, the Bar
Battle, which took place at the grand finale that Friday. Notably, several female bartenders participated in the bar battle activities this year, which was amazing to witness, as the bartending industry in Nigeria is mostly male-dominated. Mastercard awarded cash prizes to three restaurants for their cocktail creations: Slow Lagos, Noir Lagos, and 355 Lagos.
The sponsoring drink brands also gave the winners of each Bar Battle Challenge cash prizes. In addition to the eclectic guests that attended the event, celebrities and influencers were also in attendance, including Toolz, Daniel Etim-Effiong, Diane Russet, Alex Unusual, Denola Grey, Mimi Onalaja, Uriel Oputa, and more.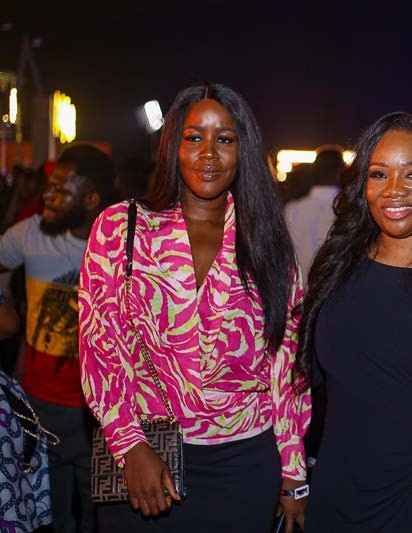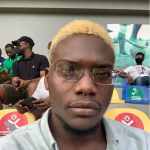 Self-identifies as a middle child between millennials and the gen Z, began writing as a 14 year-old. Born and raised in Lagos where he would go on to obtain a degree in the University of Lagos, he mainly draws inspiration from societal issues and the ills within. His "live and let live" mantra shapes his thought process as he writes about lifestyle from a place of empathy and emotional intelligence. When he is not writing, he is very invested in football and sociopolitical commentary on social media.