Alex Okosi: Projecting African Content To A Global Audience
"African content can become the most watched content in the world. We have amazing storytellers and stories that I know will resonate with the world. However, there needs to be continued investment into the ecosystem to train our content creators on developing better quality content…"
That was our cover personality, Alex Okosi's response to a question by DOWNTOWN Editor, Onah
Nwachukwu regarding the heights African content will attain in the future. For Okosi, who is no stranger to achieving new heights, it is no surprise that he strongly believes in African content. This was evident in his time at Paramount with the introduction of MTVBase, and BET to promote African music and musicians—we cannot deny that they did an excellent job of it. Now, as Managing Director of Emerging Markets at YouTube, he is poised to see that the continent's content is also visible worldwide. He is, after all, a strong advocate for African content.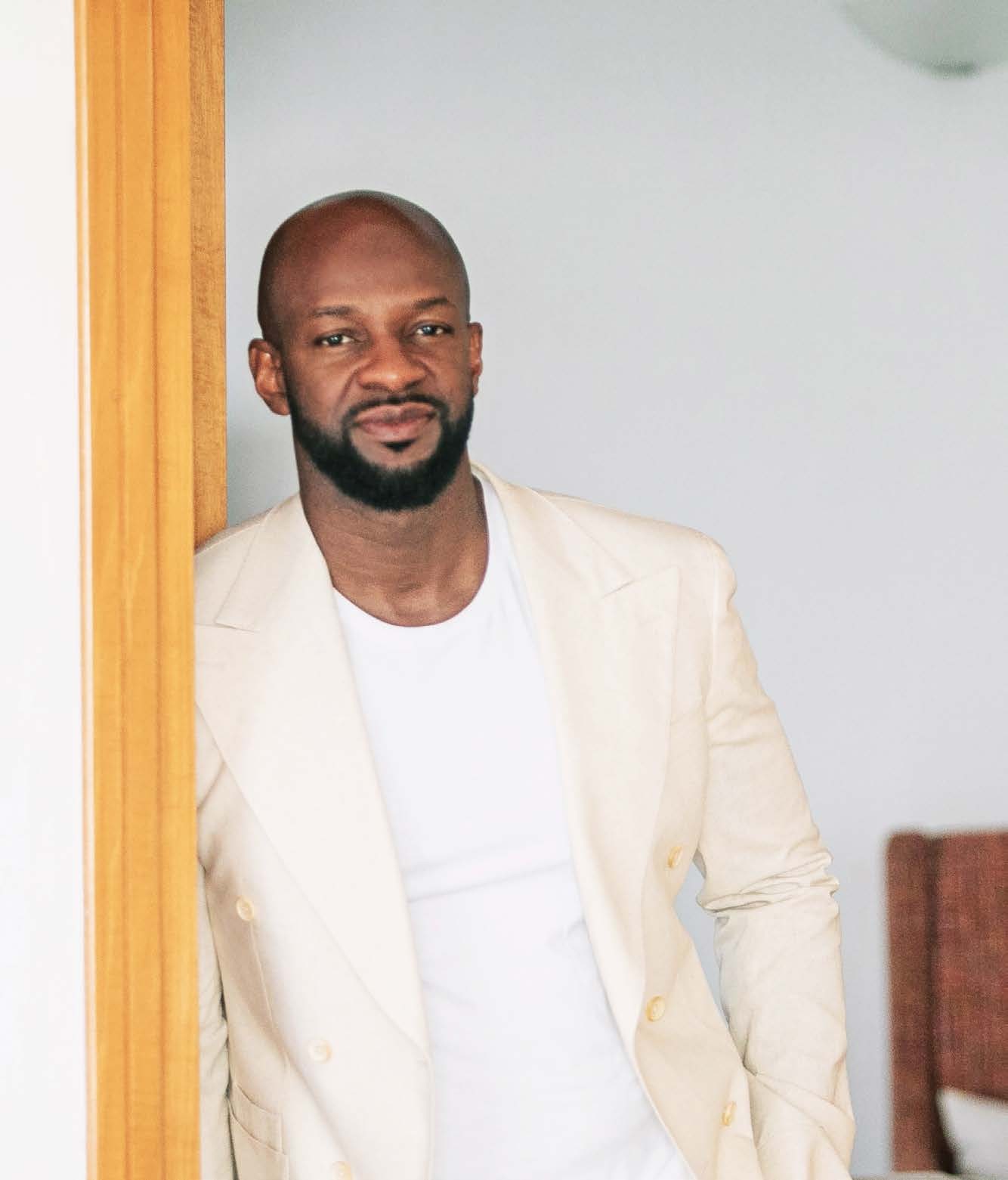 It's been two years since you started this new role. How are you finding the move?
Never a dull day, I can tell you! These last two years have been amazing for me as I continue to gain an even deeper understanding of the tech space and see the power of technology even in unprecedented times. It has also been quite fulfilling to work with creators and partners across the markets I lead— Russia, Turkey, the Middle East, Israel and Africa. My early days in London were challenging as it was during the peak of COVID-19 and lockdowns. Teams were working from home, so it was a bit tricky to come into a new business during that period. But thanks to technology being able to bridge this gap, we could still keep users on lockdown supported and connected.
One of the key initiatives that I was very proud that we developed was a partnership with Idris Elba and MTV Base to put Africa Day on the global map by hosting a benefit concert that aired on MTV
Base Africa's YouTube channel to raise funds to help fight against COVID-19 and food insecurity on
the continent. I was also happy to have played an important role in landing our $100M global #YouTubeBlack Voices Fund in EMEA to help elevate black creators and artists. As the skies have opened up, I have been able to travel to my markets to meet with my teams and partners and continue witnessing the impact of these initiatives throughout the world.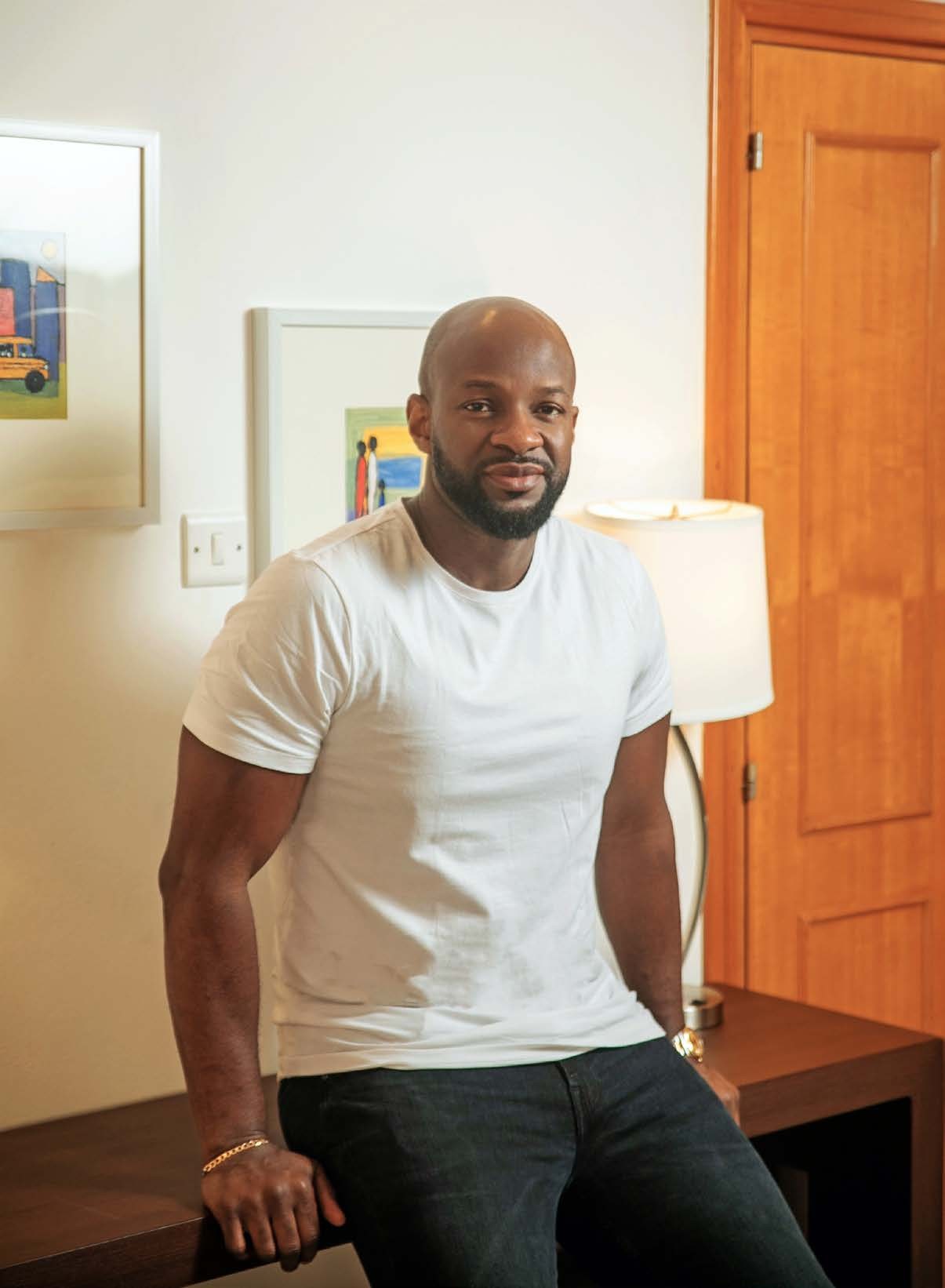 Is it any different from what you did at Viacom (Paramount)?
My work at YouTube is very different in that my team and I work on how we leverage the global scale of YouTube to enable our creators and partners to make their channels accessible to the over two billion logged-in viewers every month who come to YouTube to watch one billion hours of content every day. Our creators and partners are responsible for the editorial and content strategies
on their YouTube channels which is quite powerful.
Let's talk about your move to YouTube; what prompted it, considering you built MTV Base, BET, Nickelodeon, etc.?
I had always wanted to transition to working on a platform at the intersection of content and technology, and for me, no better platform does this other than YouTube. I wanted to acquire new skills that would enable me to serve the needs of creators and users today who want to engage with
the content they want, when they want, across multiple platforms and on the screens of their choice.
Don't get me wrong, I enjoyed working at MTV/Viacom, and it wasn't easy to leave – I was there for 22 years and am so proud of the businesses we built. From writing the business plan in 2005, we launched ten channels and multiple online and social media platforms and built brands from the ground up. It was the most remarkable experience that enabled me to express my entrepreneurial skills while doing what I was passionate about; re-imagining the narrative on Africa and helping to elevate her youth culture.
It is fair to say that our work, particularly in the music space, played a crucial part in the global
success of African music today, from Afrobeats to Amapiano. However, the opportunity to scale
the impact that one can have on a platform like YouTube is just exponentially much bigger, and that was a key part of my decision.
Those were your babies; how did it feel cutting the umbilical cord? How hard was that decision?
Imagine you're a parent, seeing your babies turn into adults and being comfortable with letting
them go! I will always feel proud of the impact MTV Base, Comedy Central and BET will continue to
have on the continent in helping elevate African content. However, it was time for me to take on a new challenge that would allow me to be at the cutting edge of content and technology. It was a hard decision, but the time was ripe for a change.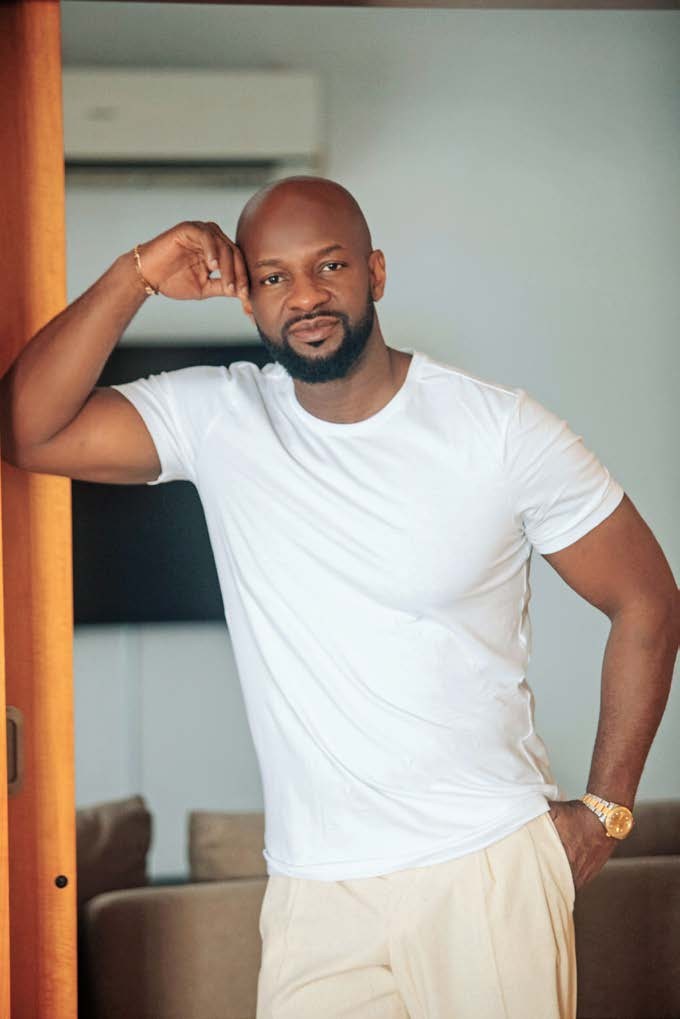 We know of the significant moves you made at Viacom (Paramount) with MTV Base, Nickelodeon, etc.; does that pressure you to perform on this job?
If you are motivated to grow and make a more significant impact in life, there will always be pressure. That is one of the things that I love about leading businesses, as it allows me to channel my creativity and find innovative solutions to make new things happen or solve challenges. I actually enjoy the pressure as it gives me focus and the impetus to achieve results. I wouldn't have it
any other way.
You've already started making big moves in your present job; we know you played a role in launching Black Voice Fund. Tell us what that means for Nigerians and Africans.
For years now, YouTube has played an essential role in discovering and developing African sound, exporting African music to listeners worldwide. It brings people to a continent that outsiders may not have experienced for themselves, opening up the world of African music, culture, and dance
– beyond just the sound. If you combine statistics for the 25 most-watched Sub-Saharan African artists on YouTube, more than 70% of their views come from outside Africa. The #YouTubeBlack Voices Class of 2021 is a $100M 3-year fund for creators and artists from the United States, Kenya, the United Kingdom, Brazil, Australia, South Africa, and Nigeria. We wanted to invest for impact and help ensure that the creators and artists developed long-term careers in the industry. Throughout history, Black artists have innovated and influenced virtually every genre of music
in immeasurable ways. This program provided us with an opportunity to both celebrate and nurture Black artistry around the world.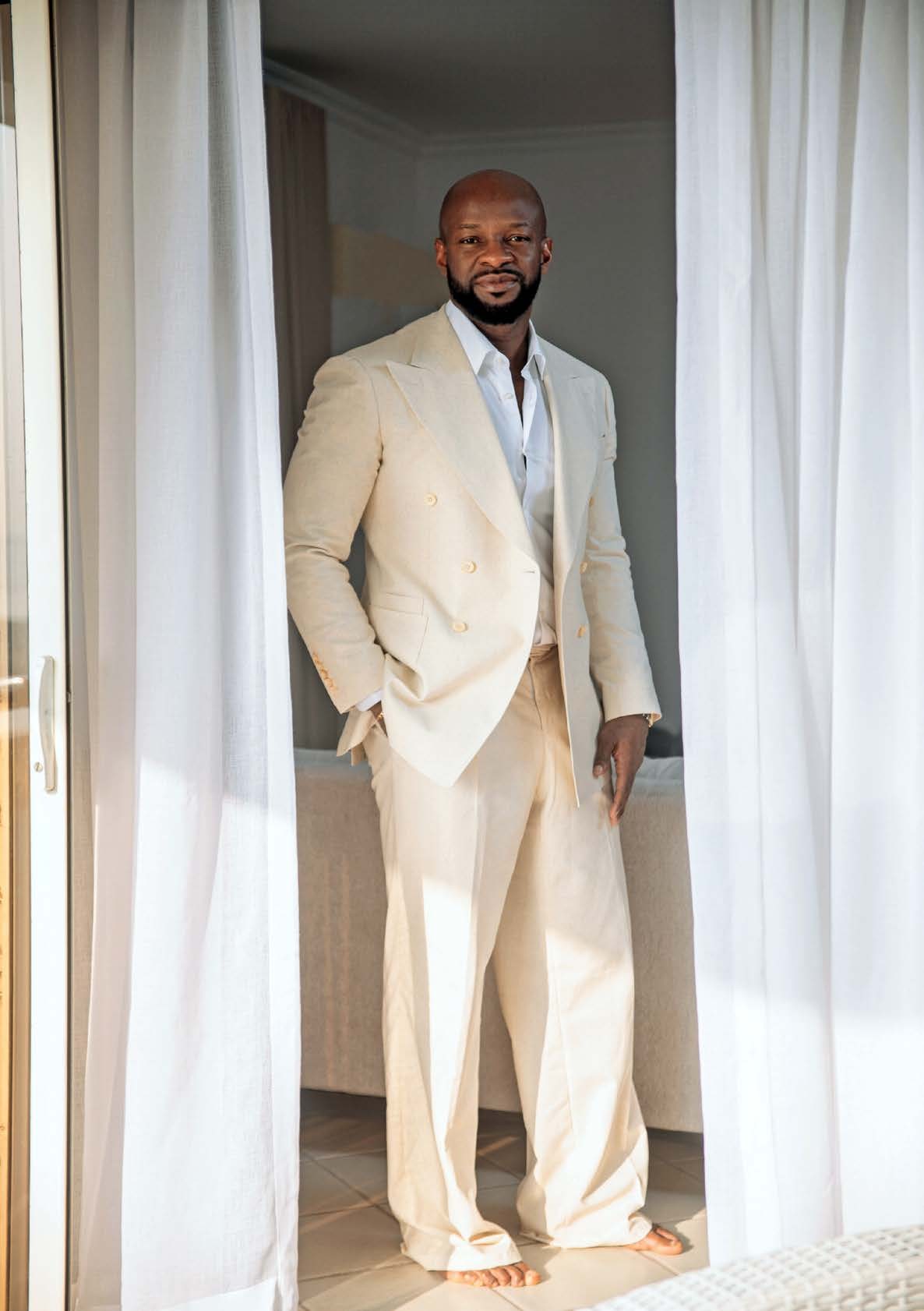 You were part of the plans to launch the Africa Day concert. Why Did the team go with Idris?
As a Nigerian born and bred, Africa is in my blood, so it's important to celebrate the continent through initiatives such as the Africa Day concert. Idris is a great actor, a fantastic musician and DJ, a notable humanitarian and a strong supporter of Africa and African talent. Thanks to his global profile, Idris was key in helping us attract more viewers to showcase African music talent's creativity and spotlight issues impacting Africans today.
You are passionate about Africa & Africans' visibility. At Viacom, you spearheaded MTV base, BET, etc. Here, you have started the Black Voices Fund. Why is African content or Africans being seen so important to you? What makes you so passionate about African content?
To be clear, I did not start the YouTube Black Voices Fund, but I definitely played a key role in making sure that African Artists and Creators would also be part of those that would benefit from the campaign. One of the ways to change the negative narratives on Africa is for us to be the ones telling our own stories in the best light possible. African storytellers and musicians are incredibly talented, but for years we have lacked access to platforms that enabled us to showcase our powerful content. As the world sees more and more of our content, similar to what we now see in music, they
will want more which would help explode the career opportunities in the creative industry for our young people. African music and fashion are already influencing global trends, and I want our content to be at the level where it is watched worldwide.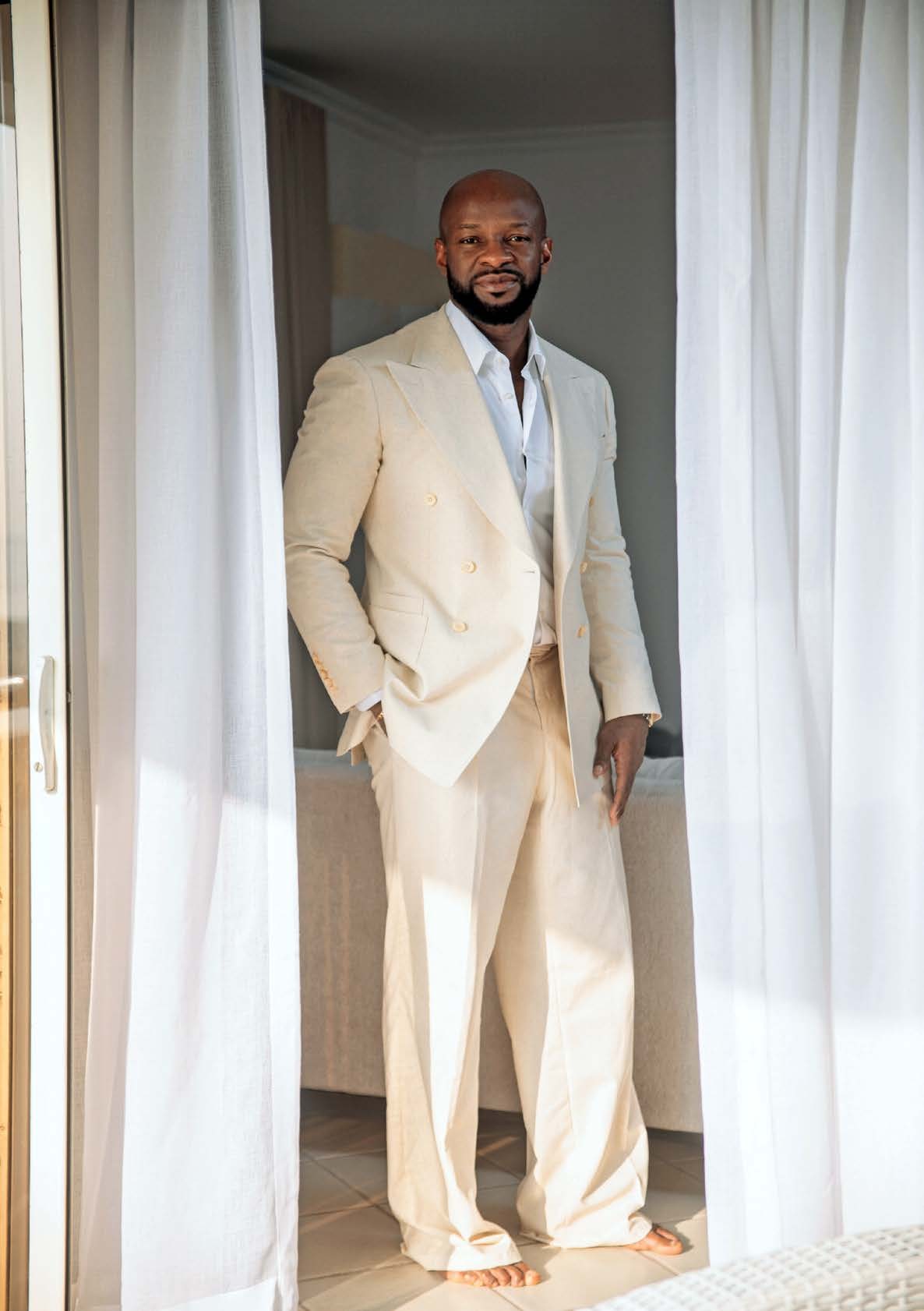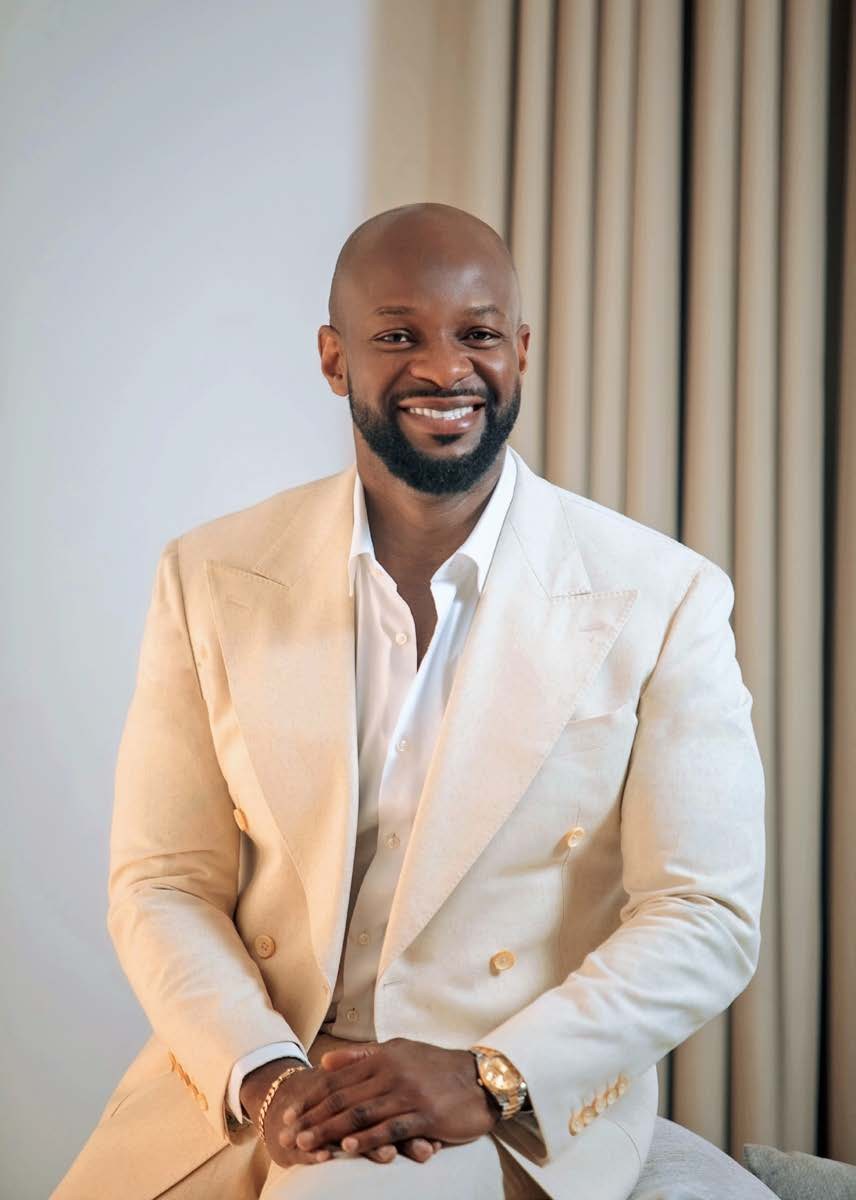 What plans does Alex have for YT? Shall we see actual movies produced by YouTube like other streaming services?
Our mission at YouTube is to give everyone a voice and show them the world. I want to work as hard as I can to deliver on this mission for our creators across all the markets I lead and beyond. I want to help enable a huge creator economy in all my markets, inspiring people to come to YouTube to create diverse content that speaks to their passion. Our model is not to produce YT movies, but of course, you can find movies on YouTube made by other entities.
You were on the power list again this year; how does that feel?
It was very humbling to be chosen and be part of the UK's most powerful people of African, African Caribbean and African American heritage. At the ceremony, I was networking with the incredibly inspiring people doing transformative work across various industries. It's a powerful initiative, and I am grateful to be recognised again this year.
Let young people in on what motivates you.
I am motivated by doing whatever I can to help young people, creators and artists realise their potential. I was fortunate to have been mentored by people who really cared about my growth
throughout my life. I want to scale the positive impact I can make in young people's lives by leveraging the platforms I work on to create endless opportunities. I am always striving for
excellence, and the key values that drive me are to be accountable, respectful and accessible.
What heights do you hope to see content creation from Africa attain?
African content can become the most watched content in the world. We have amazing storytellers and stories that I know will resonate with the world. However, there needs to be continued investment into the ecosystem to train our content creators on developing better quality content. If you look at the number of British-trained black actors that have found success on the global stage,
it provides a sample of what is possible if our talent could access similar levels of training. And this applies to those in front and behind the camera.
Where do you see the tech world going next with content?
Technology will continue to enable people to discover content they love from a variety of creators that they can watch, when, how, and on any device they choose. Viewers will want to go to a platform that delivers a multi-format experience, whether it is music, live-streaming, podcasting, or
long or short-form content. I love the fact that YouTube delivers that like no other platform. Short-form content is now vital for consumers. I am excited about our YouTube Shorts product and its impact once monetisation is turned on in the new year— it will definitely help create the next
generation of content creators.