A Worthy Closet, These Are Some of the Biggest Retail Fashion
Fashion is one of the few things found in all walks of life. Think about it; every single human in the world has interacted with fashion, even if all you wear is leaves. At every level, there are people who ensure that we are clothed exactly how we want.
We are constantly buying clothes; there is no denying the excitement we feel after shopping for new apparel. And for every single demand for the chicest outfits from fashion-forward Nigerians, there is an equal, if not more, supply to cater to them.
Although retail fashion in Nigeria has always been around—with its glaring, directly traceable impact on the fashion ecosystem—some people do it on a whole different scale. Here are some of the biggest fashion retailers in Nigeria
Alára
Located in the heart of an upscale part of Lagos, luxury concept store Reni Folawiyo's Alára, doesn't just offer
fashion; it also serves contemporary art, design, cuisine and culture. Over time, Alara has become a reference
store and an essential new destination for costumiers of the local growing district of luxury.
Zinkata
Zinkata Boutique accommodates several fashion brands, including Nkwo, Gozel Green, Emmy Kasbit, and other notable designer brands. According to founder Ezinne Chinkata, the brand is subdivided into three sections—the
ready-to-wear store, an e-retail website, and fashion styling & consultancy services.
Vane Style
Founded by One-time DOWNTOWN cover woman, Veronica Ebie, Vane Style is a style agency with over 20 years of specialized services in retail brand development, personal style services, and corporate projects. They have different brands, such as Habaya, Heritage, Mofari, Lady maker, Peridot and many more, to cater to different kinds of women.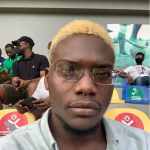 Self-identifies as a middle child between millennials and the gen Z, began writing as a 14 year-old. Born and raised in Lagos where he would go on to obtain a degree in the University of Lagos, he mainly draws inspiration from societal issues and the ills within. His "live and let live" mantra shapes his thought process as he writes about lifestyle from a place of empathy and emotional intelligence. When he is not writing, he is very invested in football and sociopolitical commentary on social media.