4 Things You Should Keep In Mind When Buying A Swimwear
We are finally in beach season and it's always love at first sight when we come across good swimwear. Everyone can attest to that fact. However, with the various types of swimwear available today, it can get confusing when choosing the right one for your body, so we have listed four essential tips to help you choose the perfect swimsuit.
(1) THE RIGHT FIT
45% of people are victims of not finding the right swimwear fit for their bodies. Sometimes what looks good on a hanger might look awkward on the body. Before buying any swimwear, make sure you try it on your body.
Measure your bust, waist and hips to find a swimwear that fits perfectly and, most importantly, complements your body type. When trying on your swimwear, ask yourself questions like "will it turn into a bunchy diaper?" "Does it pinch?", "Is it going to fall off?" and so on. These questions will help you determine the perfect swimwear fit for your body.
It depends on the style and shape of the suit. String bikinis are convenient and adjustable, but for ladies with bigger busts, it will be difficult for them to wear, so as an alternative, you can get the sporty shapes swimwear with thicker straps that are more versatile for varying body types. For example, a wider strap halter with an underwire provides more support than string swimwear.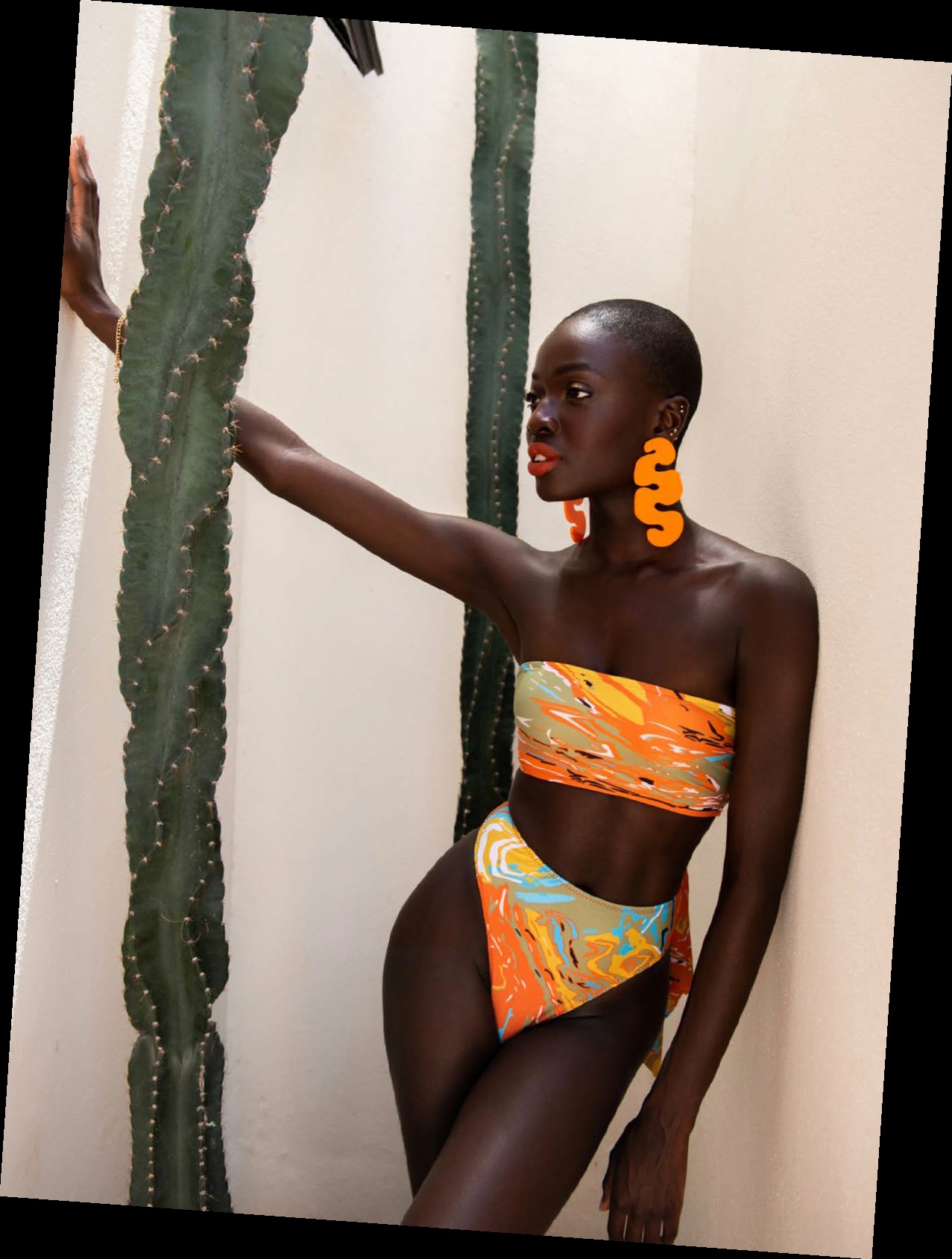 Also, when finding the perfect fit of swimwear for your body, always pay attention to how the back looks and if the leg opening elongates the legs because some swimwear styles can make your waistline or hips look wider.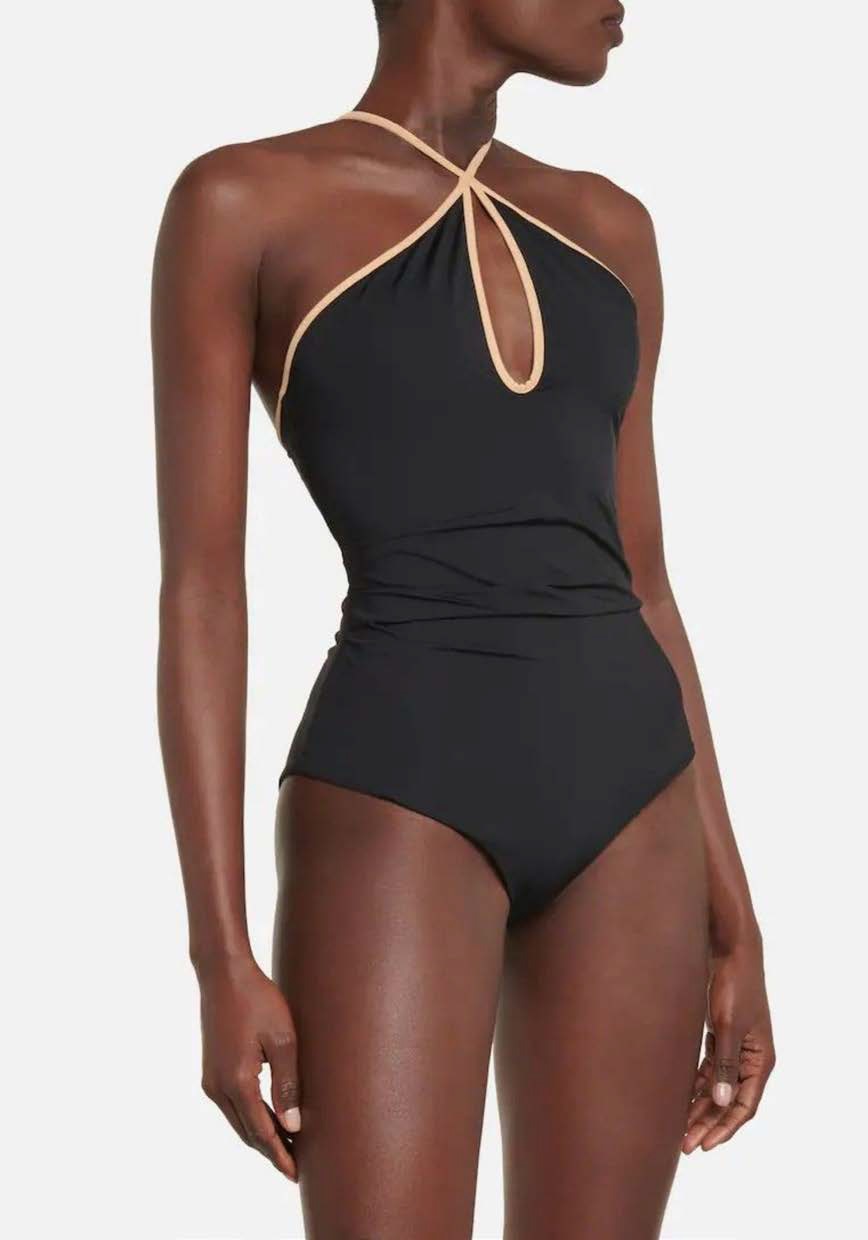 (2) QUALITY
When choosing swimwear, fabrics and
colour are some essential things to consider. Avoid thin fabrics, as they will become translucent when wet. To know the quality of your swimwear, look at the stitching, and test the stretch and compression; they should feel stable and clean.
Also, have it at the back of your mind that taking care of your swimwear will make it last for years and years. You can always rinse your swimwear in cold water after you wear it. Hand washing is the recommended way to keep it long-lasting. Do not put a swimsuit in a dryer.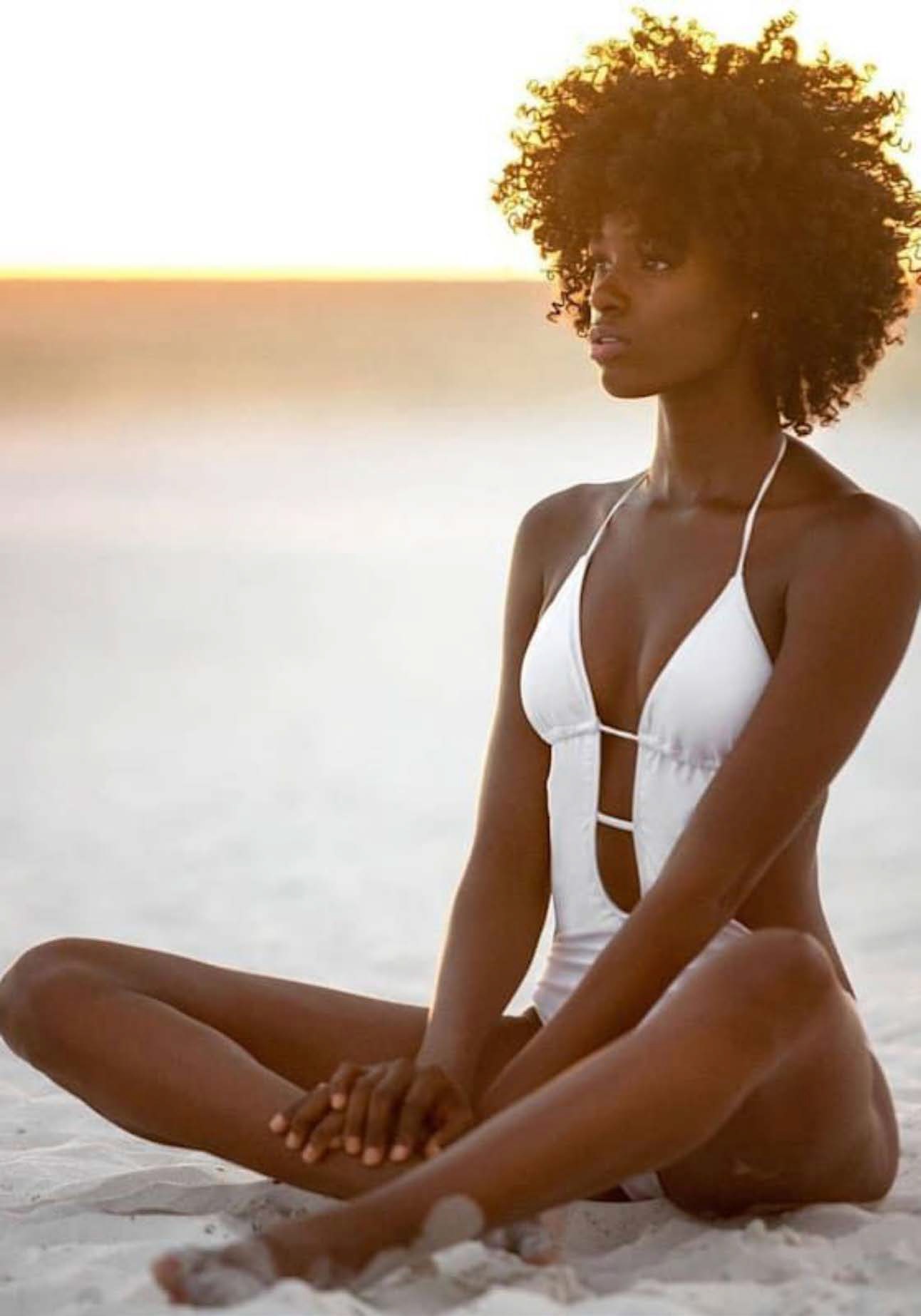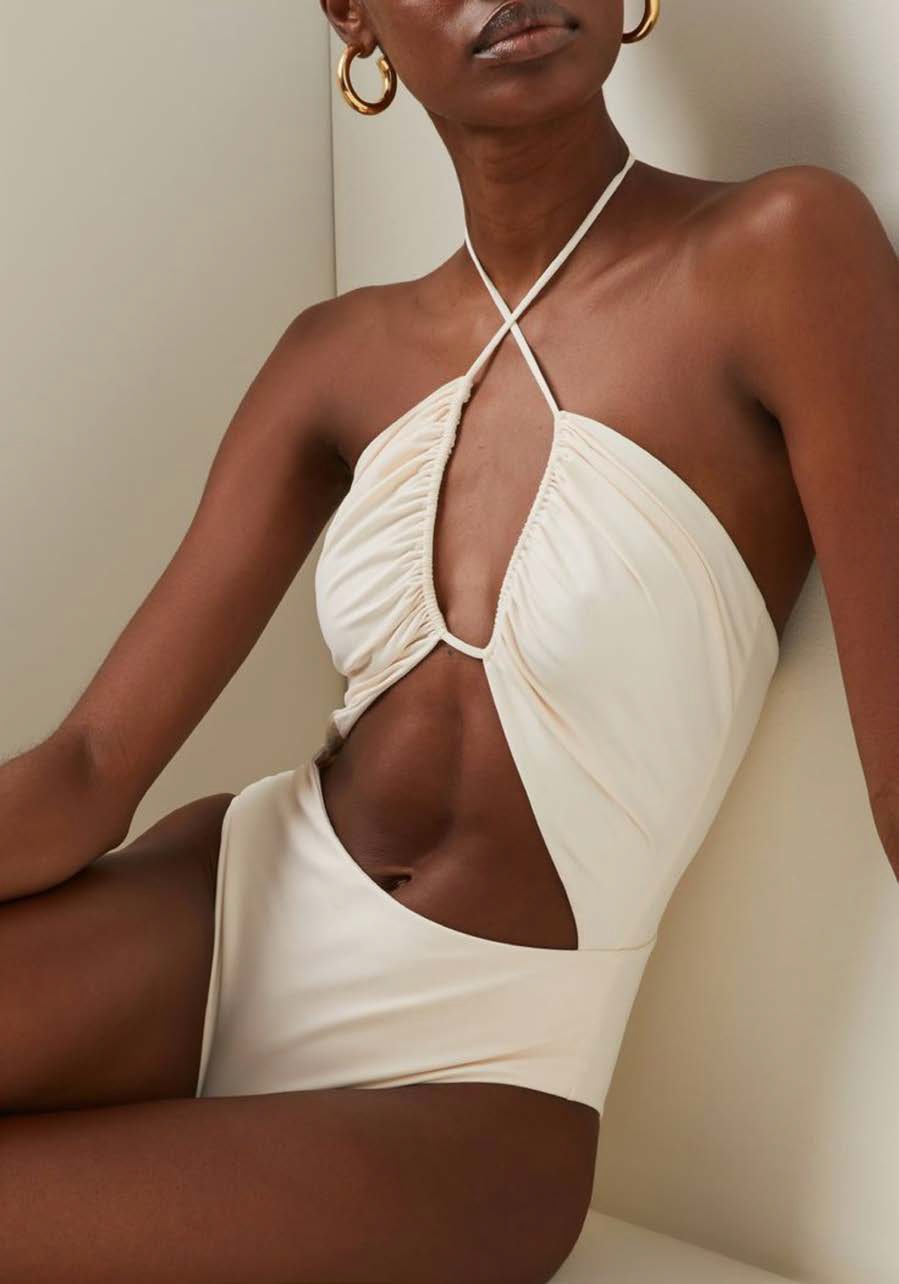 (3) CONFIDENCE AND PURPOSE
Another thing to consider when buying swimwear is to pay attention to how you feel when you put on the swimwear. You can know if the swimwear is right for you when it catches your eye immediately, and you feel confident and happy when you look in the mirror. Good swimwear should be comfortable and also make you look beautiful.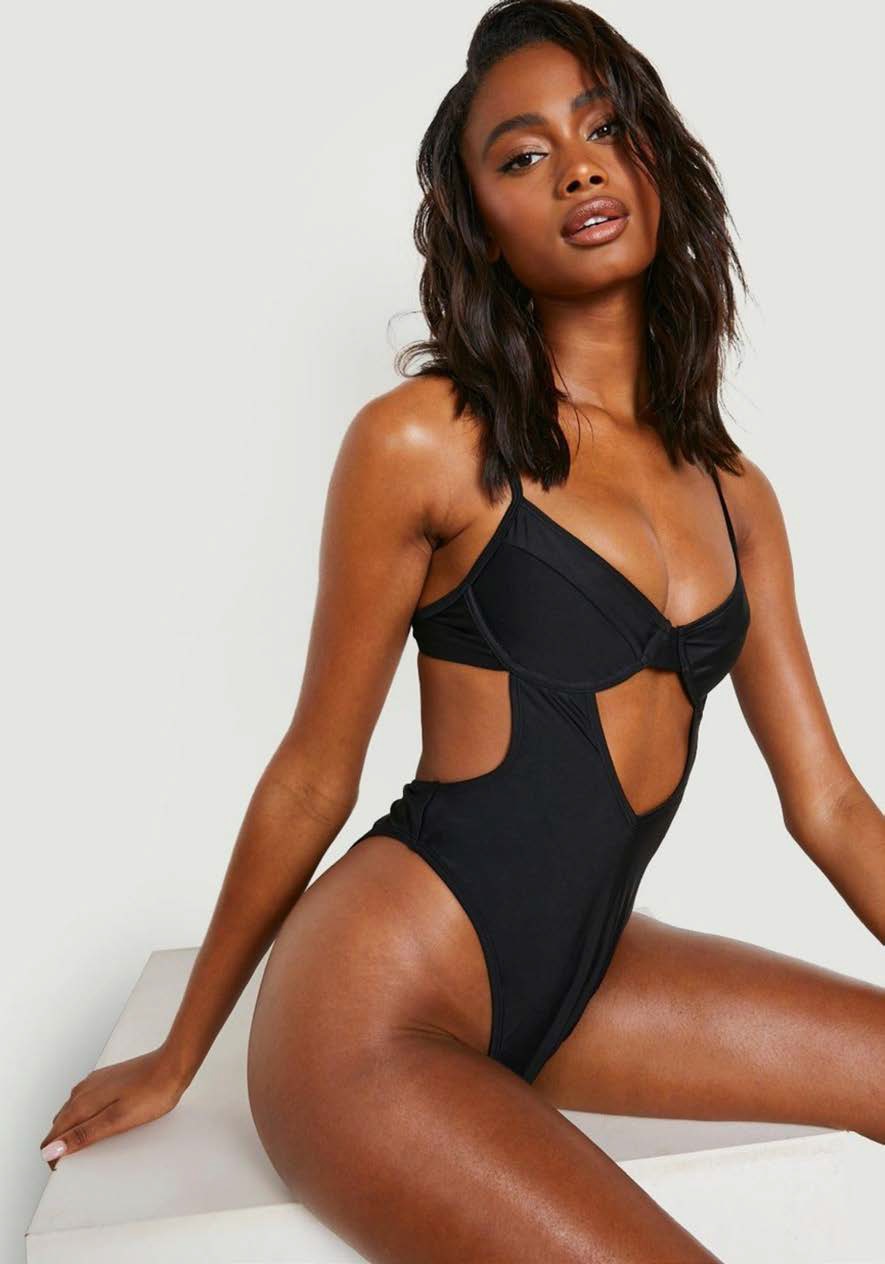 Another thing you should keep in mind is the activities you will be doing in the swimwear. Different activities demand different features from swimwear, so try and consider the type of swimwear that will be perfect for the activities you are planning to do.
(4) PRICING
When it comes to buying swimwear, buy the one you can afford. Don't break the bank to purchase cute swimwear, Have it at the back of your mind that price doesn't signify quality. Some brands are just expensive because of the brand name.