The Tales Of An Enterprising Housewife; Dr Nkechi Harry-Ngonadi
When fashion has been tilted negatively on the scale of morality, NHN Couture went on a mission to bring decency back to society, starting from the church. Founded by Dr Nkechi Harry-Ngonadi on the altar of prayers, the brand's success indicates the unflinching efforts of an enterprising housewife whose riveting story she shared with DOWNTOWN's Editor, Onah Nwachukwu.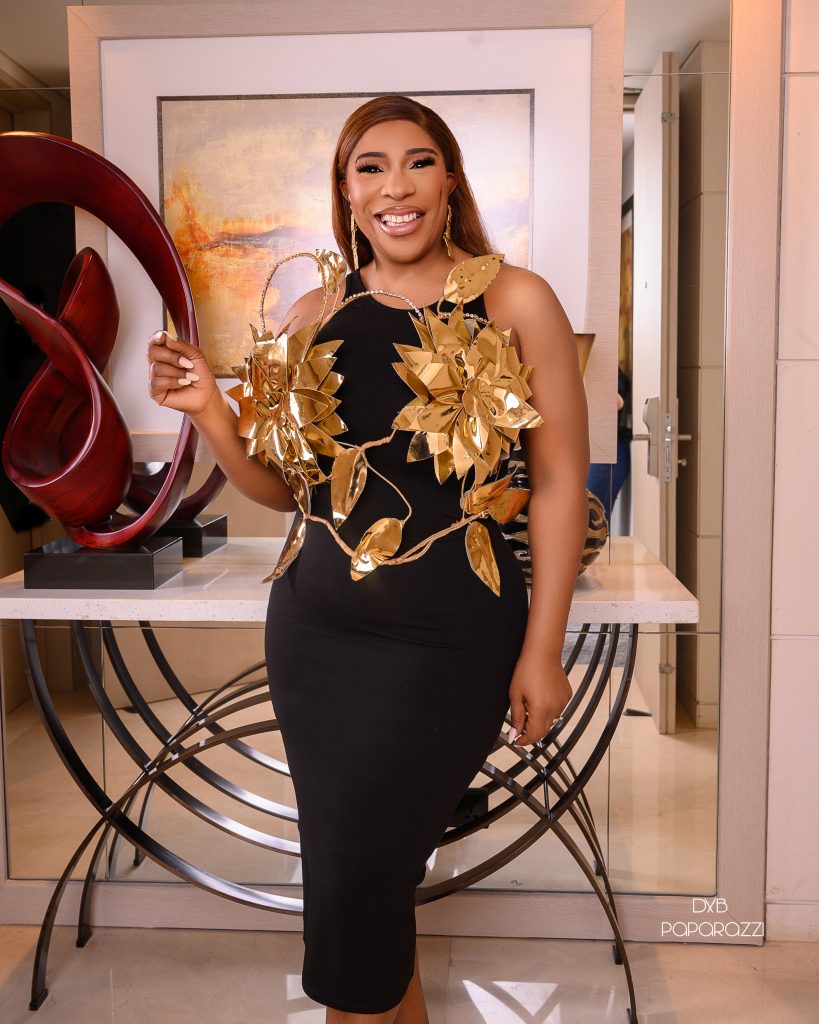 As we celebrate Labour Day, giving due recognition to people who dedicate their time and attention to their job or an alternative source of livelihood, the dilemma of a career woman often takes centre stage. An incessant question posed by several waves of feminism, focusing on each woman's right to choose, what is the perfect balance between family and career? Dr Nkechi, who, alongside running a fashion and fabrics business, is also into real estate, talks about filling up an entrepreneurial void to complement her job as a full-time mother and a devoted housewife while also passing the torch onto members of her formed network of women who take care of the world around them—family and workplace— and deserve to be taken care of.
Let's talk about Dr Nkechi Harry-Ngonadi. How did you start your business in fashion first of all?
First and foremost, I don't have any formal education in fashion. I have a passion for fashion, and I started by styling my friends who happened to be married to figureheads in the country in top positions, and they were going for outings; weddings, and parties. So once in a while, they gave me a call to ask what they should wear. So I started more like a stylist, but I was doing it without a fee; I was helping them put pieces together, helping them get some fabric, designing the material and giving it to the designers—the very good designers, the likes of PhunkAfrique, to make them. She was my neighbour. So they go to parties and come back with very good feedback. Originally, I was a fulltime housewife. I'm married to a military officer who travels worldwide because of his position. So my job was to stay home and care for the kids.
My kids grew up and started leaving for school, so I became very bored. So boredom set in, and depression came in, but because I love fashion, I often visited many fashion designers and just sat down in their shops. Sometimes I would go there so they could make something for me, and from there, I started to see how they did what they did, especially House of Dorcas, whom I was always around then.
As I said, I became bored, so I decided to pray and ask God what to do because I really needed to do something. I thought about starting up a crèche and all manner of things I could do conveniently from home. Around that period, I thought I heard God say to me to start a fashion brand, but I didn't understand or know how He wanted me to go about it. So I just concluded that since I have friends calling me to help them put things together, basically doing a free styling job, that means I have the gift of fashion. So why can't I reach those designers, tell them what they can do for me, they make it for me, I pay them, and I start selling? Now I had that vision, but honestly, it was a dream of the night. So I decided to start, have a show and see how it goes. Then I decided to have a show in London, can you imagine? I was really dreaming big. So I met with PhunkAfrique, and shared my vision with her. She said she could make me some ankara pieces, I paid her, and she made them. I reached out to the other designers I was close with, up to those in Abuja, and everybody was making pieces for me. So I had a total of almost 200 and something jackets plus skirts and shorts made by all designers across the board. I packed all these things and left for London to do a show called Naija Swag. Unfortunately, that very week I got to London was when a Nigerian boy shot a British officer, and then a curfew was enforced in my area, so it affected my show, and there was no way it could hold. I waited for extra days to see whether the curfew would be lifted and I could do my show. I had paid for the hall, big screens, hotel fees, and the designers to make the outfits. I spent a lot of money. Then, I didn't understand the concept of collaboration, how you can get the designers to make it, sell it, and share profits. That was how I lost totally. Shipping those outfits back to Nigeria was another cost, so I decided to give them out, which was the end of that vision. So I thought, 'okay, this is not my calling', so I forgot about it.
Years later, my husband was sent on a course in Bangladesh, so the entire family went with him for over a year. While in Bangladesh, I realised that all the big names in fashion design that you see in the world make their clothes in Bangladesh because of the cheap labour. So I went to the factory and made friends and connections. When they make clothes for fashion designers, these manufacturers have what they call 'factory-reject.' So if a designer orders a thousand pieces of a particular design, they will make 1500 pieces, so they are sure that the ones they deliver to the designer are without problems. They then give the excesses to charity. Of course, we have some insiders selling them as well, but they can't sell them until the designer is fulfilled with the order. When the designer brings a new design another time, the manufacturers will then bring out the old design's factory-rejects, and there will be a big market for it in Bangladesh.
Now, among these factory rejects, some clothes had no problem, so I brought two container-loads of children's and adults' clothes of different brands to Lagos, Nigeria.
For all the time that I stayed in Bangladesh, I didn't have anybody in Nigeria that would help me oversee what was happening; I had these boys in the market plazas to come and take them on credit. The idea was that when they sold, they paid me. So I dropped containers upon containers; my dear, I never received one Naira. I don't even know where those people are [laughs]. That was how that particular vision died again because I was not getting anything back. I was doing things out of compassion. I didn't sit down, learn and ask questions; I just did. So I became frustrated again. And I really wanted to do something, so I went back in prayer, and that's how my brand NHN came to be.
I was given the vision, mission, goal and objectives of my brand— the blueprint of my business was given to me from the place of prayers, and that's how NHN was birthed. Our goal is to bring decency back to church first, then to society at large. The reason is that many youths do not dress decently or moderately as is accepted in our culture. They copy what they see the western world do, which is not truly acceptable in our culture. When I started, I had everybody against the vision. Designers told me this would never fly because sex (and nakedness) is what sells. But like a dream in the night, in less than three months, as if God had just opened the windows from heaven, I blew. I want you to also note that my business started from my Boys' Quarters and is still there. I was still working as a housewife and running the business together. In less than three months, I saw my clothes everywhere and was shocked.
And then I started having notable people from all over the world—not just in Nigeria, those sitting in the seat of power, their wives and the rest, everybody just started patronising me just because of that message to bring decency. And, of course, these outfits were meant for people who want to be decent, so I didn't get the Gen Zs patronising because it wasn't their thing [laughs]. I was more for the older ones.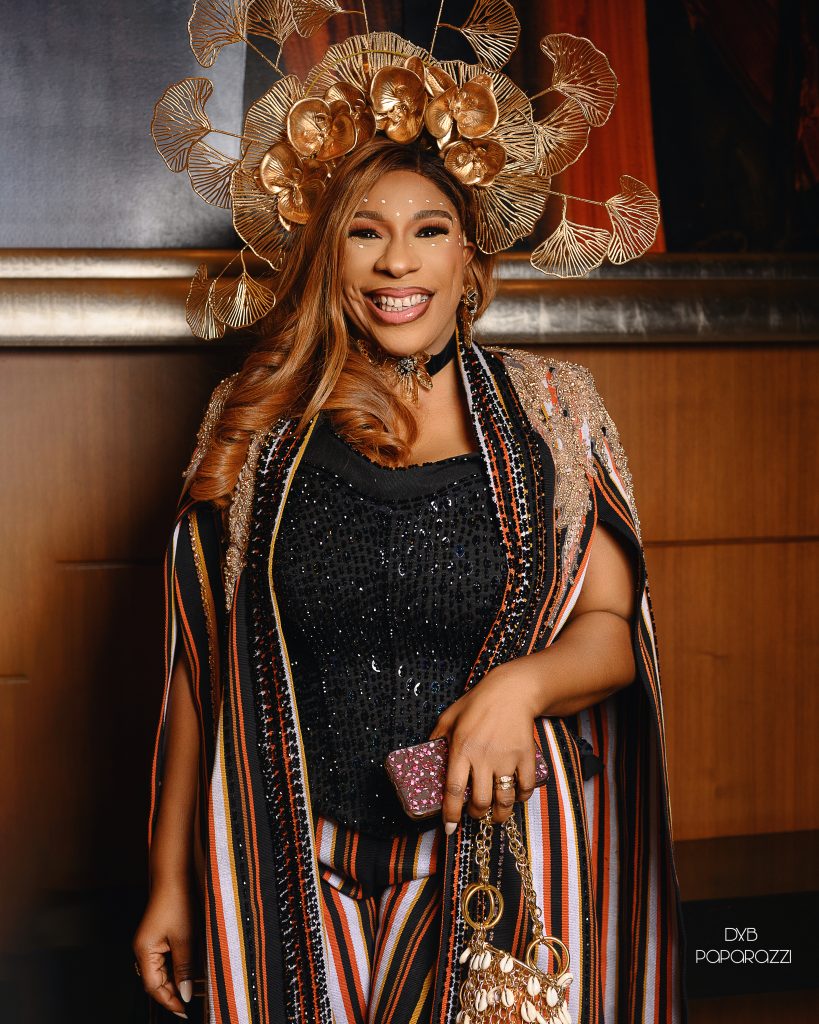 When you say was, does this mean you no longer make clothes?
From making outfits as a brand, we've delved into fabrics. Right now, we are big in just fabrics. When we started the NHN brand, I still didn't know my way around.
I didn't know where to get fabrics from, and nobody was willing to show me the road, so I started from what was available, and that was what I found in the market. I had a little capital that couldn't take me to Dubai or China, and I couldn't order from even the market. I could only order the bail fabric, what we call okrika. So the bail fabrics come in yards. That's why when NHN started, our signature was 'mix and match.'
People didn't know it was because we didn't have the complete fabric, so we got a fabric that could make the blouse and another that could make the wrapper. That is how the fabric business started. As we grew, we expanded and got into the international market, and we now partner with a manufacturer in South Korea who then started making our designs, and we were able to meet the needs of my clients. And clients got bigger.
Today, we are very quiet. For now, I shut down the production side of my business because my children had to relocate to school outside the country. So I'm in that process where I need to take care of my family. We have been able to create a set of clientele that trust us, so they come back, buy from us, and refer their friends. They are actually the ones getting us running.
That's not all you do. You are also into properties. How did you transition from clothing to real estate?
I came to realise that vision has so many challenges. If you want to grow, understand that getting a vision doesn't mean that that particular vision is what brings in the profit. So you can start many other branches from one vision. I did a Women in Power programme course in Havard (which I didn't finish). That's where I learnt that you could birth this business idea and still birth other businesses. You need to be innovative out of that particular business. That's where I also learnt that as a woman, you should not just focus on one stream of income. Look around; there are so many other ways to make money because anything can happen if you focus on one business.
The funny thing is that Real estate is not really the main business idea. I had another business idea I'm very quiet about, and I've been doing it since I started NHN. For real estate, by the leading of the Holy Spirit, I believe that it is divine favour. This set of women reached out to me; they wanted me to join them in "investment". And they introduced me to real estate and many other things that could earn me a passive income. That's how I got into properties. Apart from that, I'm also the convener of a network of women I encourage with my story and journey and also teach them what I did to get to where I am and what I'm still doing. And we do this all from the altar of prayers. I am absolutely dependent on God.
I don't remember you mentioning asking your husband for money through all of these businesses, fashion, fabric and properties.
He gave me my first capital to start the NHN brand. If I had said I had to buy the secondhand fabric, put the math together and guess how much I was given. If I had that kind of money, why couldn't I have just gone to Yaba market to cut fabrics in yards? It was because I wasn't given that kind of money. I feel that God allowed me to go through this journey so I can encourage someone out there thinking they would need a big massive capital before starting a business.
So I always believed that you should start from where you are with what you have. And I wouldn't blame my husband; he didn't want to give me that much money considering all the money I had lost in the past. My husband never believed in the vision of the NHN brand; he just believed it was something I started out of boredom, so he provided capital to make me happy. He was shocked when he started seeing me on the streets of Abuja in magazines.
When we went to the airport, my pictures were everywhere. My husband would walk into the magazine stand and buy everything. Anybody he saw in Abuja traffic holding any magazine that had my face, he cleared (bought) everything, and he was just surprised. One day he called me asking, "what's going on?" And I gave him a sneak peek into my bank account and how much I was earning. He was so shocked because he just felt I was having fun.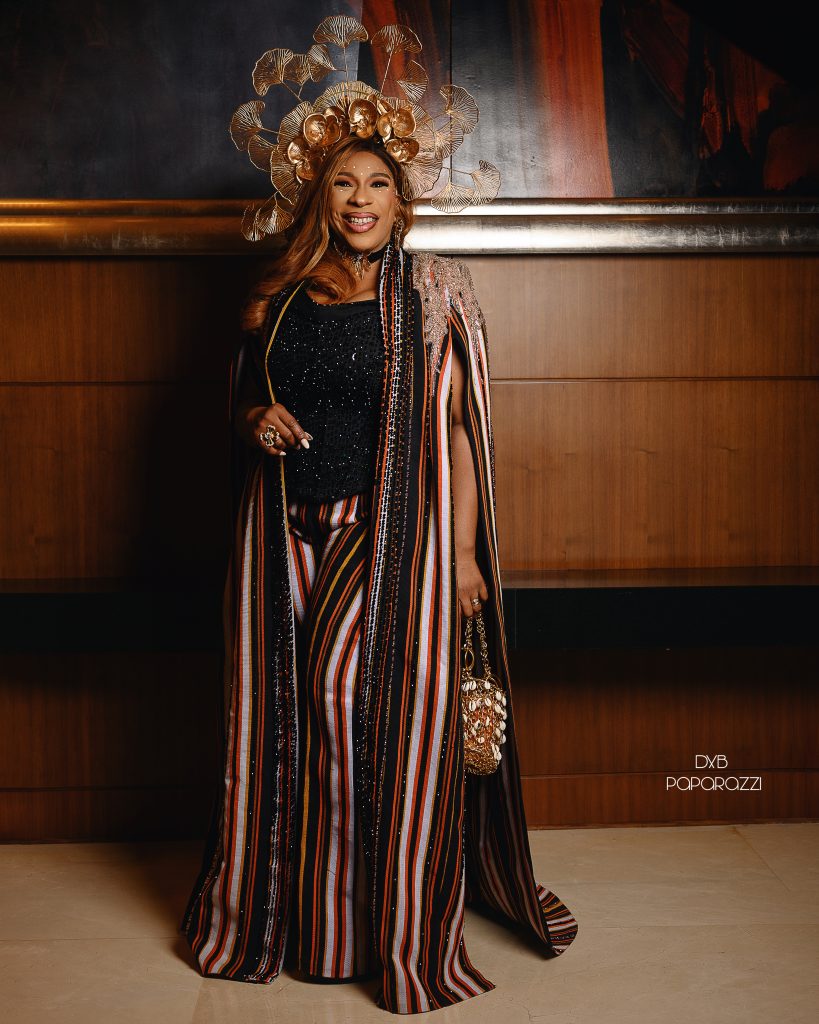 How important is it for a woman to have a separate bank account from her husband?
Having an account together is important so they can save together. However, in my case, you know I'm married to an Igbo man, and they have pride in them; they don't believe that a woman should look after them. So the man always wants to take his place as a man; that's our culture in Igboland. My husband and I have a joint account, but I've never dropped a dime in it; he is the one putting in all the money [laughs]. He opened an account for everybody, including the children, and funds them. But of course, I am aware of these accounts and get feedback from the bank and the investment he has made. My husband's money is in these accounts, but he listed me as a signatory. At the same time, he allowed me to have my own account that he is not a signatory to. For the NHN brand, he is not a signatory to the account, so it came to him as a shock when I took a screenshot of my balance. If he doesn't have (money), it's a different case. But our culture doesn't allow me to take up the provider role in his house since he has.
Every woman needs to have savings, and the reason is simple. Because I work with a network of women, I hear a lot of things. We have women that lose their husbands and find themselves in tight corners because they don't have anything that is theirs and is only dependent on their husbands. So when their husband dies, they find themselves stranded with the children.
Sometimes, their in-laws (husband's family) take over their husband's wealth, leaving the woman and children to suffer. Because of things like this, we encourage women to always do something and have something that is their own.
I guess you answered my next question about a woman having her own income stream…
We have a rampant high divorce rate, affecting women who can't afford to walk away from an abusive marriage because they can't fend for themselves. And the problem is simply because they did not get themselves equipped, so they are stranded. You see them remain in an abusive marriage, and get beaten and maltreated until they are killed. That is why there is a campaign right now to get women busy—even if you need to sell pure water (sachet water) because there is always something to do. Do you know that I actually sold pure water? As a married woman oh. I even got a keke (tricycle). Right now sef I'm doing the sweet one, Uber. There is nothing I didn't do because that's what brings in the money. And again, I am being taught by my mentors that, as a woman, it is very important once in a while to honour your spouse. Give him gifts, take him on a treat. That helps the man to relax, and he knows that he's not married to a liability. When people tell me that their husband left them or wants to leave them, he's leaving because they are not valuable. When he knows that you are invaluable, even if he goes outside, he won't find a woman like you. No matter what happens, the last thing that will come to his head is to leave you because he can't. I've always advised women to make sure that they get busy, never sit down idle.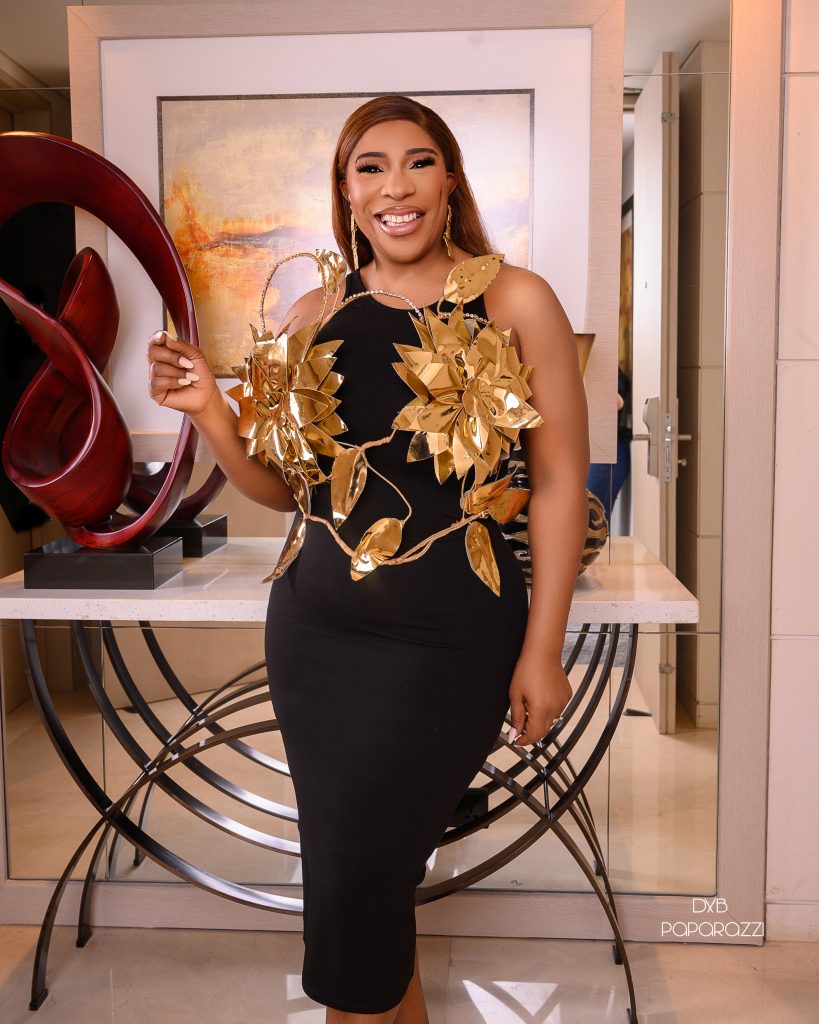 Some women might be in your position with a buoyant bank account and no longer respect their husbands. That tends to happen. How do you advise such women?
In the first instance, there is no love. Some people get married just for the title, to bear a 'Mrs'; they don't get married for the essence of marriage. Marriage is two imperfect people living together as one. The word "love" is so deep; it is beyond valentine's day, giving flowers, buying gifts, spoiling your spouse or taking them on a trip, paying for luxurious holidays, it is beyond all that. Love is very deep, and until you understand its deepness, that is when you should get married. Love, my Bible says, forgives, doesn't hold grudges, and gives freely. The Bible says one plus one equals one, it's a mystery, and you are not yourself. Everything you own belongs to your partner, so if you like, go to Havard, have a PhD., and you and your husband will share that light. In the military setting, the wife of a military officer is considered to be higher in rank than the rank of her husband. For example, if my husband is a particular rank, the rank above it will be accorded to me. It's that way worldwide, just that they don't emphasise it in Nigeria. But when we travel out, that's how they view all of us; the women are respected. So your husband is a reflection of what you are. What you have is your husband's, and what your husband has is yours. If we can live our lives that way, I think there will be fewer problems in marriages because money is one of the biggest causes of problems in marriages.
A preacher once said we should call our husbands "lord" because that's what Sarah called Abraham…
It even sounds funny. I think it just depends on the kind of husband. I can write him a poem and address him as lord, my hero, Odogwu, just to hail him, but he's not lord. It won't fly because the minute you say "Lord," you just know that that name belongs to God. What the Bible is trying to let us know is that we should respect our husbands. But some people marry their mates, so they've already started calling them "Peter! Peter!" (by their names) before they marry, so they continue with that. For me, my husband is much older than me. In fact, before we got married, I called him 'uncle' out of respect. After we got married, I started calling him "baby". So I'd rather call him a pet name than call him Lord. It wouldn't fly.
Is it important to involve your spouse in a business you are part of?
Yes, it is very important. It is more of our Igbo culture; a typical Igbo businessman will always find a way to involve their wife. Investigate— those that involve their wives in their businesses; it's not just because they have a happy home but because the business always prospers. It is an Igbo tradition, and it works because the Bible says he that finds a wife finds a good thing and obtaineth favour from God. Men don't understand that women, their wife, is the one holding their prosperity, so when you bring her in, you have brought in favour, so it's very important.
When it comes to property investment, how important is it for a woman to invest in property?
Property is one of those investments that continuously appreciate and never depreciate.
I encourage women, if they can't buy land, to try and find out where they can co-invest to own land. In co-investment, five to 10 people can come together to buy a particular plot. It is always advisable that after three years, that land is sold. Do you know that you can buy your own property with your share after the profit is shared equally between all co-investors? So you need to look for a really reliable agent. I partner with LifeCard; they are experts in what is called land banking and also encourage co-investment.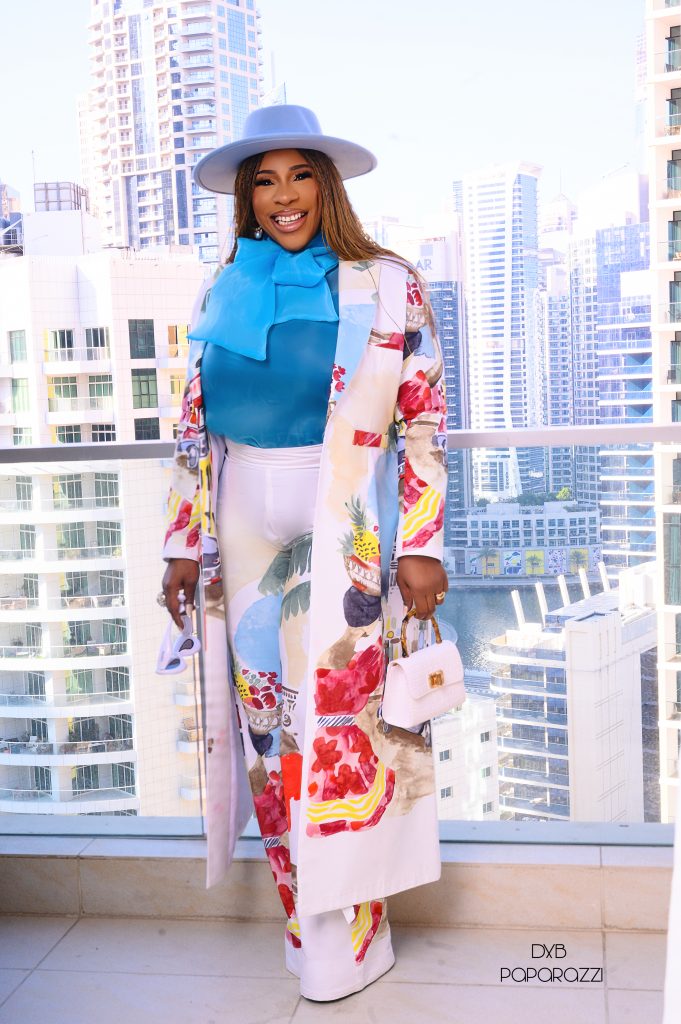 You spoke about having a network of women where you all get together to encourage yourselves. How important is it for women to do that?
This vision that was given to me by God is an online network; we don't have a physical venue. 70 percent of the women in that War Room live abroad, which is one reason we have our destination retreats. Now why the retreat? I have been privileged to get these women to talk to me, so I know many things, most of them are going through; believing in God for one thing or the other. We have women who, probably because they are waiting for one thing or another, run into depression. At the same time, we notice that women are always working. They do everything for everybody except themselves. Women take care of children, their husbands, and their own business, in addition to the ones their husbands give them. Even if they are not doing anything, they are praying and cooking and are always busy all through the year. They now have their extended family who also depend on them. I'll give you an instance. If the husband organises a trip to take the entire family out of the country, he would have given his wife a particular amount of money to hold in case the kids need to get something. You will be shocked to find out that she'll buy things for everyone; husband, kids, workers, etc. but doesn't buy herself anything. she doesn't buy anything for herself.
Women are always looking after others but not themselves. The idea of the retreat is to take women out of these busy schedules that they've done throughout the year and embrace self-love.
That is when we teach women to be selfish and take that short time to care for themselves. We also feed them with the Word, we have speakers that come to speak to them concerning different things ranging from their finances, marriage, parenting, and fruitfulness, to their health, and we address all that issues. But at the same time, we also create activities for them to do to relax and rejuvenate. So they go to the spa, we allow them to dance, we go for girls' night outs, places you would not go when you are with your husband. All of that is in the same hotel. We tell them at the hotel that we would like to have the club all to ourselves, and they will go there and dance, go on a tour or go on a yacht just to relax; that is the essence. So when they return refreshed, they can be more productive because you can never give what you don't have. You see a lot of women running into depression because they never give themselves a break for them to come back, help them retreat and think. That is what the NHN Meet and Greet is all about. We call it the meet and greet because it's an online platform where almost 95 percent of the women on that platform have never seen me in person.
Are you looking at one day having one in Lagos?
Funny enough, the first meet and greet was in Lagos six years ago, we had 102 people, and it was just one day. The next one, we had in Dubai and spent nine days there. The other two years, we did them online because of COVID. For the fifth one, we went to Turkey, and for the next one, we are going to Singapore. We have different retreats. We have the annual retreat, usually in November, and it is only for women. Then we are premiering 'mother and child,' in May in London. It is fully booked already. We were meant to have been in the US for the Royal Caribbean Cruise for the summer, but my visa expired. By the time I renewed it, it was already too late because you ought to book ahead of time for cheaper rates.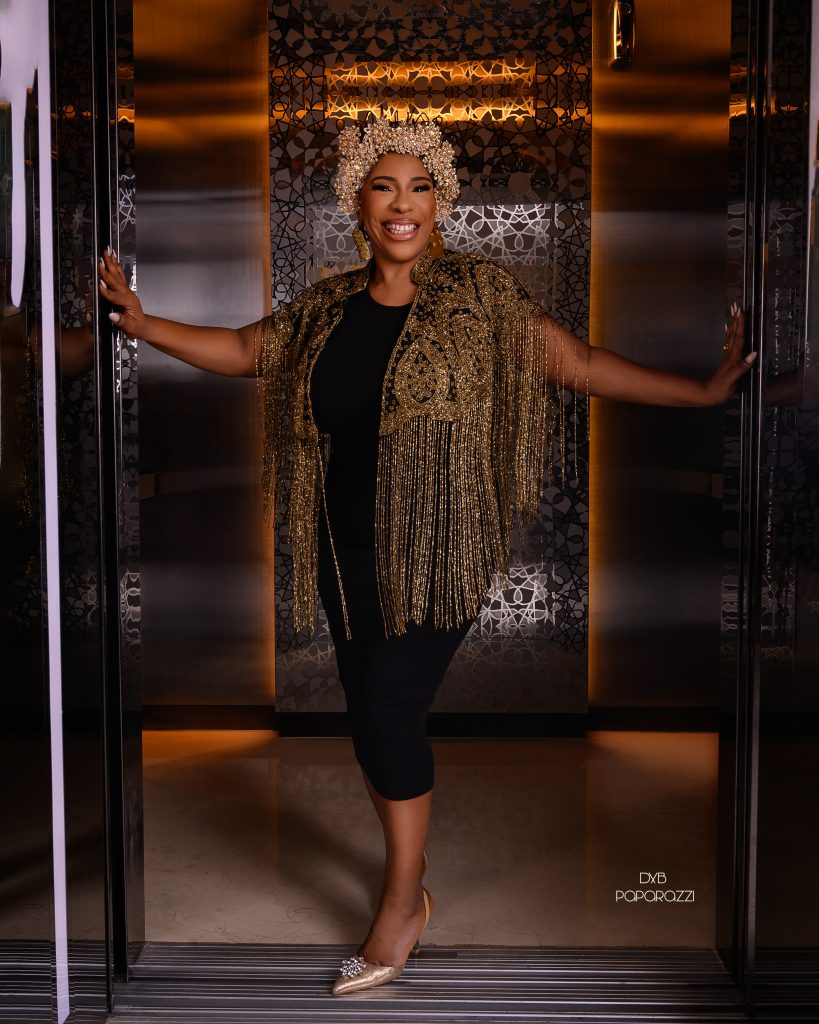 You do so many things. You're an entrepreneur, counsel women, and public speaker. When does Nkechi find the time to rest?
I have a lot of free time and concentrate because I don't have any major responsibilities around me. Right now,my kids are not in Nigeria; they are in school, and my husband is not here; he is in Abuja, so I am here with time in my hands. I pick up the phone, check up on my children, pray with them, check up on my husband, pray with him, and I have my business right in my Boys' Quarters, so I simply step out of my bedroom, go straight to my business centre, do business, come back, my church is also in my compound [laughs], so I attend all the midweek services in my compound. But on Sundays, I travel all the way to Otta. So I've been able to organise everything around me and have enough time. If I don't have a church program, my shop must close by 5 pm. If you like carry a ghana-must- go, I will not open back up my shop. That is when I shut down everything about business and care for my family. I don't work on Saturdays and Sundays; that is when I take care of my family. So I rest.
Is there any core message or value you would like to pass on to women to have as their sword and shield?
Woman, you are important; you are beautiful. Love and value yourselves. You are more than what you think. You are needed; the world can never happen without you. There will be no man without a woman, so you are valuable. But you need to value yourself so that the world can value you.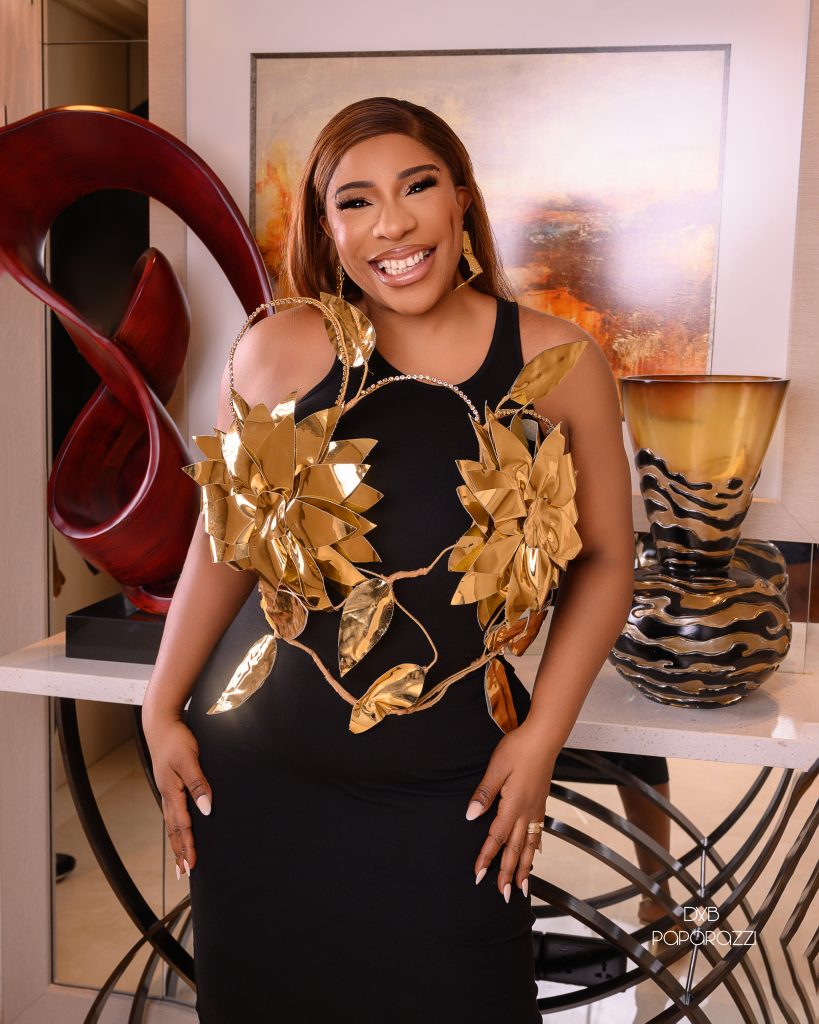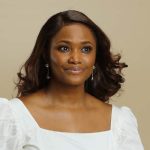 A lawyer by training, Onah packs over a decade of experience in both editorial and managerial capacities.
Nwachukwu began her career at THISDAY Style before her appointment as Editor of HELLO! NIGERIA, the sole African franchise of the international magazine, HELLO!
Thereafter, she served as Group Editor-in-Chief at TrueTales Publications, publishers of Complete Fashion, HINTS, HELLO! NIGERIA and Beauty Box.
Onah has interviewed among others, Forbes' richest black woman in the world, Folorunso Alakija, seven-time grand slam tennis champion, Roger Federer, singer Miley Cyrus, Ex Governor of Akwa Ibom State, Godswill Akpabio while coordinating interviews with Nigerian football legend, Jayjay Okocha, and many more.
In the past, she organised a few publicity projects for the Italian Consulate, Lagos, Nigeria under one time Consul General, Stefano De Leo. Some other brands under her portfolio during her time as a Publicity Consultant include international brands in Nigeria such as Grey Goose, Martini, Escudo Rojo, Chivas, Martell Absolut Elix, and Absolut Vodka.
Onah currently works as the Editor of TheWill DOWNTOWN.