Ric Hassani: Africa's Gentleman Who Became A Prince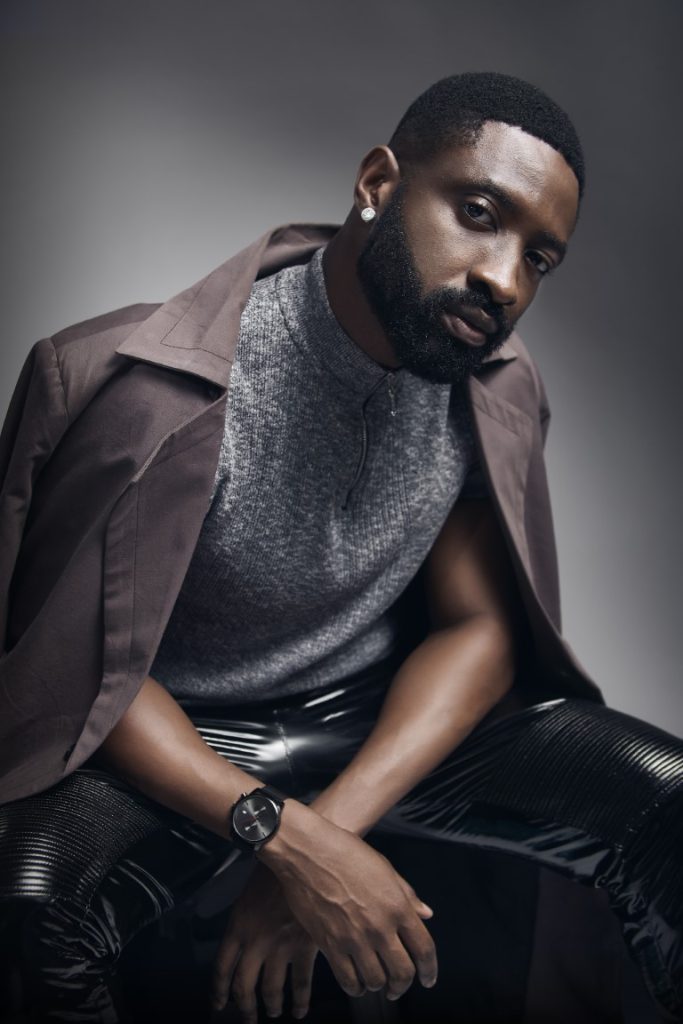 The declaration of love, which often comes in different art forms, has been prevalent in pop culture and by extension, our daily living experience. When William Shakespeare wrote about Romeo and Juliet in the late 1500s, people started to take cognizance of a genre that was vulnerable, yet so relatable—romance. Fast-forward a few centuries later, romance has become commonplace in several creative industries in the world. In the Nigerian music industry, just like most countries, love stories are often told under the RnB genre umbrella.
The genre which takes a backseat to regular afrobeat in this part of the world has been kept alive by a few recurring faces—one of them is African gentleman, Ric Hassani.
Born Ikechukwu Eric Ahiauzu, Ric Hassani took a rather unconventional route into the music industry. When others got a record deal and went on to make diluted sounds to pander to the listeners, the Port Harcourt-born singer and songwriter came into the scenes telling tales of romance, which would quickly earn him the reputation he has today as Africa's utmost gentleman. As we bid a hearty farewell to February, the month of love, DOWNTOWN's Kehindé Fagbule got in conversation with the Thunder Fire You crooner to talk about coming up in an industry where he had to figure every step of the way himself, his strategic planning that has seen him export his sound to several African countries, his range in romance as he went from making Gentleman to what was Nigeria's post-breakup anthem all of last year, Thunder Fire You, and how he felt when the latter was sanctioned by the National Broadcasting Commission (NBC).
When he started composing music as a teenager, just like every teenage boy at the time, he started as a rapper. His stage name? Rico Slim. Hip-hop, unlike RnB, is quite hardcore. And because of this, its popularity at the time was quite rampant. It was (and still is) a genre that encourages toughness and hardness, both on the surface and inward. You had to be a 'hard guy,' which is a direct contradiction to what the RnB genre was founded on—vulnerability and softness. When asked if he was ever a 'hard guy,' the singer who eventually changed his name to Ric Hassani responded, "No, I never really was. I think it was just peer pressure that made me go that route. I genuinely love rap music though. I've been singing since I was six years old, I was in the choir. But at the time, singing wasn't cool, the cool thing was to rap, so I started rapping." It is not enough to get in the choir and perform in the church on Sunday mornings. The journey to becoming a professional musician often takes so many sacrifices that not everyone who sets out to be one ends up with a career in the industry.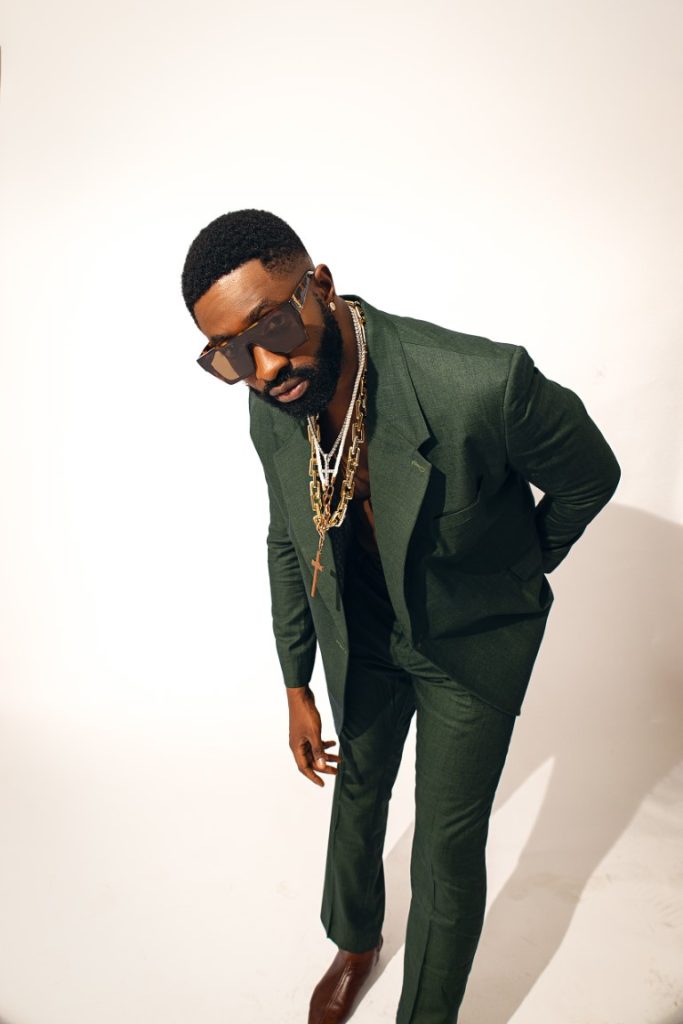 Sometimes, you just have to take the more assured route and choose job security. Although having been involved in music howbeit just for leisure, Ric Hassani's career path took him to lecture theatres before he found a home in the recording studio—he used to be an assistant lecturer at the Rivers State University. When asked about what that transition felt like, the 33-year-old said, "It was a great time. I had always made music before then, so it was pretty smooth for me, and it didn't feel like a transition.
It just felt like a decision I made, because I've always made music before then even while I was doing that (teaching as an assistant lecturer)." As he decided to abandon his job as an assistant lecturer for the incredibly uncertain music industry, he had to find his path all by himself. Typically, up-and-coming artists would look to secure a record deal. In all of its drama which often leads to clashes and animosity between label heads and once-desperate artists, the influence that record labels have in not only promoting but also creating a brand for up and coming music artists that resonates with the consumers of the art, the fans, cannot be overstated. Ric Hassani understood this and although he ended up making the most of his situation as an independent artist, he once sought after a record deal when he was coming up. He told us, "I tried to get signed but when nobody was signing me, I just had to figure it out by myself. Yes, that's how it happened, it really wasn't by choice, it just happened the way it happened."
His independence meant that he had creative control over his craft. In between getting permissions from the powers that be within a record label, and hoping that they don't try to tamper with your sound, most musicians signed to record deals don't have complete autonomy over their own art. That's not the story of Ric Hassani though. He had the liberty to choose exactly what path he was going to build on. He chose love and romance and has since gone on to make it his niche. When asked why he decided to go the love route, he said, "I chose a love-themed path because that's what I know how to talk about best, I don't really know how to talk about any other thing, to be honest. I'm a big fan of love, I guess. I was born into love, grew in the choir, that's just what I know best. I don't really know any other thing as much as I know love."
His introduction into the music scene was on-brand as he released his debut album The African Gentleman in 2016. It was clear what his role here was—to be a preacher of love. Ironically, however, this doesn't exactly transcend to his personal life. In a tweet, a couple of years ago, the man who had caught the public eye for his perpetual romantic and sensual songs admitted to how scary finding love is. Of his experience finding love in his personal life, he said, "I mean, who I am makes it more difficult, I guess. I guess for people like us, there's just something where the universe just treats us differently. So when other people are around us, I guess there's just something it does to trigger your insecurity, if you're not secure in yourself. And I mean like being a human being, if your foot is not really strong on the ground as to who you are and your beliefs and all of that, being around people like us who have such an effect on the world and who the universe is different to, it can really just shake that person.
It's just harder. In a world where there are a lot of delusions because now the internet or social media can make you believe what you're not; there are just so many distractions. People aren't as grounded in who they are as before because now there's just so much information everywhere. People want to be this and that, and so they are constantly distracted. There's less time for you to really find yourself by yourself and ground who you are. While you're trying to ground yourself, you're flipping through Instagram and seeing something that has made you start thinking about something else, and then you've lost your way. So there's a lot of lost people or people whose foot is not very planted in who they are, their beliefs and values. Those kinds of people coming around people like us? We just shake their whole world because they are not as grounded. I think that is what makes it a little harder for people like us. But we'll find it and we will be alright."
Last year, things took a rather unexpected turn when Ric Hassani released a post-breakup song just before Valentine's day—a song that would end up becoming a nationwide hit mostly because of its relatability and interesting composition. A few weeks after it spread across the country like wildfire, the National Broadcasting Commission of Nigeria (NBC) in a move that shocked most Nigerians, sanctioned the song as they banned it from getting any further airplay. This came as a shock to the artist himself.
When asked what his reaction to the whole thing was at the time, he replied, "At first, I was shocked.
It is a genius song if you really think about it. Nobody in Nigeria since music has begun ever thought of making a song out of the line "thunder fire you." There's no breakup song to date in the history of Nigerian music that is as raw, emotionally wrenching, and as strong as Thunder Fire You.
There's no song at all. That song is timeless and it will be sung forever and ever. That is genius. So I was really shocked that it was banned, we didn't see that coming at all, if we did, maybe we would have done something differently, so it was a big shock. After I was shocked for a little bit, I was then at peace with it because I now understood why they sanctioned the song to be on the radio. I understood what they were saying, so I was at peace with it. And The NBC wouldn't stop Ric Hassani who had been intentional about his positioning as an African music star from the get-go. Over the years, he has been able to gain a lot of popularity in other African countries.
His presence in countries such as Malawi, where he performed at the Lake of Stars, meant that oftentimes, Africans all over the continent sometimes confuse his nationality.
On Google, "what country is Ric Hassani from?" leads the way as one of his most searched entries of his. Although he titled his debut album The African Gentleman, exporting a sound that early in an artist's career doesn't happen by sheer luck. When asked what his motive behind the move that saw him amass a large following in neighbouring African countries despite the cultural differences and industry structures I'm still at peace with it. I really don't mind." was, he responded, "To be honest, from the onset of me positioning the Ric Hassani brand, I was really trying to make an African artist to the world, that was my goal. I wasn't really trying to be anything else. I just wanted to be an African artist to the world, the way Shakira is a Colombian artist to the world, Rihanna is a Bajan artist to the world, or Enrique Iglesias is a hero to the world, I was trying to be Ric Hassani the African artist to the world, so it was no surprise that the minute I hit the ground running, I had a lot more response from the likes of Malawi, Cameroon, Ivory Coast; we've done shows out there before our first ever show in Nigeria. So yes, it was very very intentional and I'm glad that it happened and is still happening that way."
But to be a creative, especially a singer and songwriter, takes a lot of inspiration. Ric Hassani admitted to drawing his inspiration from God, life, good conversations, and good movies. The selfacclaimed gentleman who defines his music style as an afro-fusion of pop and RnB, cited Wizkid, Craig David, Justin Bieber, Beyoncé, and Sam Smith, as five artists he will love to work with someday if he could make a dream 5-track EP.
In his free time, when he's not busy recording or touring, Ric Hassani watches a lot of films. In fact, just before he spoke to us, he had just finished watching a movie. He laughed sheepishly as said, "The funny thing is that we have just finished watching a movie, so yeah, when I'm not in the studio or out, performing, I'm watching a film." Although he watches a lot of movies, that is not all he does. When asked to describe what an average day in his life looks like, he replied, "I watch films [laughs]. I really love movies. Well, I wake up and actually get something to eat. If there are people in my house, I make sure they are okay. Then I brush my teeth. I like brushing my teeth, it's the first thing I do. Then I use the bathroom, of course, then I go and eat stuff. When I eat stuff, I go to the gym, then I come back and watch a film. If I don't have any shows or I don't have to record music, I just watch films. My life is pretty straightforward, no long thing at all."
Still, a long way to go in the year, musicians all over the country have either dropped music projects or are gearing up to. Ric Hassani confirms that there will be exciting projects from him this year. When asked if his fans should be expectant, he responded, "Of course, there will be exciting projects this year. This is my actual entire job so I'm definitely always working on music. That's all I'd say, I actually don't talk much about these things."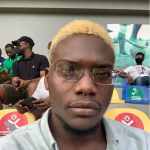 Self-identifies as a middle child between millennials and the gen Z, began writing as a 14 year-old. Born and raised in Lagos where he would go on to obtain a degree in the University of Lagos, he mainly draws inspiration from societal issues and the ills within. His "live and let live" mantra shapes his thought process as he writes about lifestyle from a place of empathy and emotional intelligence. When he is not writing, he is very invested in football and sociopolitical commentary on social media.