QUICK CHAT WITH EBELE UDOH: Africandesignersmall.com is Driving Global Exposure For Emerging African Brands
Over the years, the e-commerce business has grown in leaps and bounds. However, Nigeria's newly regulated forex policies make it almost impossible to shop online successfully. One e-commerce site, africandesignersmall.com, will not let that deter its vision to drive exposure for emerging African brands to the rest of the world.
How did they do this? We spoke to the Founder and Lead curator, of African Designers Mall, Ebele Udoh, who shared a few technologies they implemented to keep their designers and consumers happy.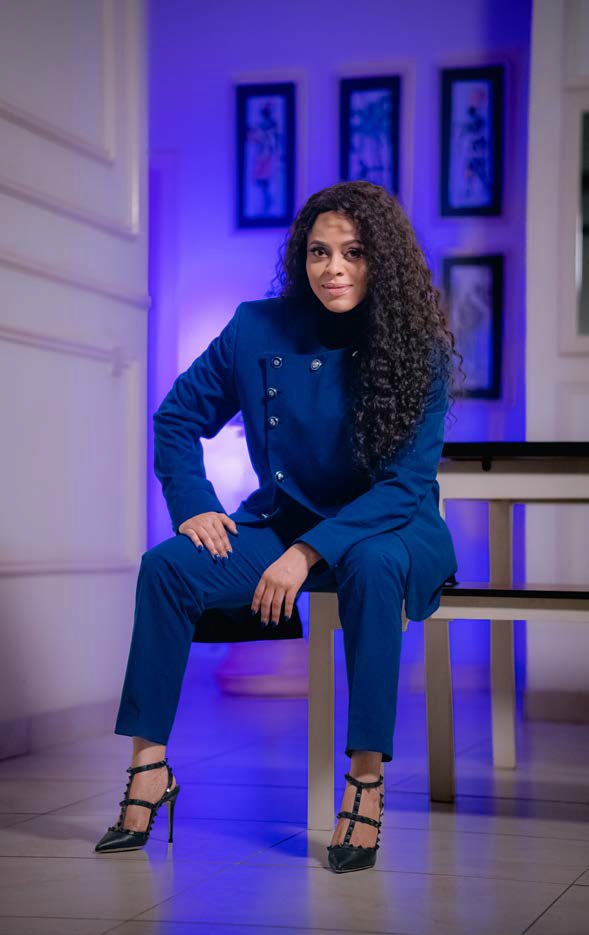 How long have you run African Designers Mall, and how seamless has it been?
African Designers Mall (ADM) launched in 2016, and we spent the first two years building the required structure and technology with the necessary resources needed to support our e-commerce model. We began full operations in 2019. I wouldn't say running such a huge platform has been seamless, but having a great team has brought us this far.
What's the response of the Nigerian market to the brands you carry?
Firstly, ADM is a curated online marketplace showcasing the best emerging and established African fashion designers in the accessible premium category. Our first focus was onboarding Nigerian premium brands; now, we have several African brands from several African countries.
Over the years, we have built a strong community of African fashion buyers from the Nigerian market to the Diaspora who are attracted to our growing platform. The positive feedback, returning customer requests, demand for more merchants and numerous sales on our platform have become the reason we are expanding to bring designers from other African countries on board.
You recently upgraded your site's system. Tell us about that.
Yes, we did. It was necessary to evolve due to factors within the business, such as growing customers and orders, and being aware of the changes in the local and global economy and the use of technologies. As we grew over the years, our customers who shopped with international payment cards could not complete orders on our platform due to the new regulatory forex policies, which frustrated our customers. There were a few other challenges, but we were prepared and able to respond quickly and, in some cases, act proactively to prevent the escalating issues found in running an e-commerce business. We have partnered with an international payment gateway and upgraded our system with new currency geo-locations and logistics APIs that will enable our customers to seamlessly shop their favourite designers with the tap of a button.
Why have you decided to expand to other African countries?
What we are building is for Africa. ADM is empowering individuality with a mission to create a global technology platform connecting creators and customers from Africa to the world. We aim for every African country to be represented by their best designers while proudly showcasing them to the world.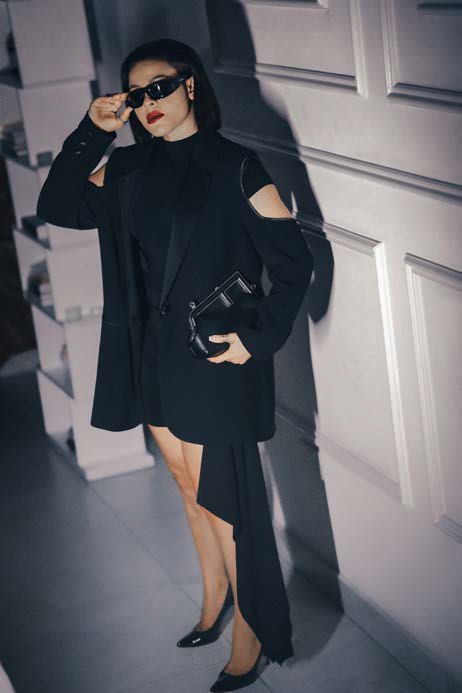 What have you implemented to make purchasing from your e-commerce site seamless?
We have optimised our webpages for faster load-time and integrated multiple payment channels and logistics API for easy checkout. Our platform has a simplified category of menus for easy navigation between designers' collections.
We have also integrated a Geolocation currency switcher that lets customers shop in their local currency as desired. Most importantly, customers can chat with our customer experience representative on-the-go via the website.
You are starting with Ghana. Do you already have a demand for Ghanaian brands?
Currently, we have a community of budding African fashion lovers and shoppers who trust any brand we introduce on the platform. We carefully search, vet and then select the brands we retail on ADM because attention to detail and international standard finishing is our core value.
So, yes. Our shoppers are looking forward to the new brands we are bringing on.
How do you intend to ensure that you have quality products from these designers from other African countries in merchandising?
Firstly, before we go into any country, we work with a country partner resident who assesses the brands of interest before engaging accordingly. The person also manages the brand relationship and consistency.
Why have you decided on emerging African brands?
Emerging, for us, is refreshing and unassuming. Also, it helps us give our customers access to a revolving selection of covetable, high-quality, well-priced clothing and accessories that aren't otherwise available everywhere.
As much as we have a soft spot for emerging premium brands, African Designers Mall also curates several established luxury brands.
How easy is it to run an e-commerce site in Nigeria?
Running any business with the rapid changes of the global economy comes with different levels of challenges. e-commerce business in Nigeria continues to grow rapidly as more people access the digital economy. It is not easy, but it has great potential if you have the right product or service.
We still have a long way to go in this region; however, the progress so far shows an indication of endless opportunities using innovative technology to drive the E-commerce industry.
What do you hope the e-commerce market in Nigeria can achieve in the nearest future?
I hope for better payment gateways, easy reconciliation with international payments, and acceptance. These are enormous challenges for businesses in the e-commerce space.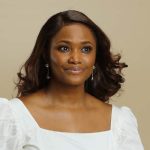 A lawyer by training, Onah packs over a decade of experience in both editorial and managerial capacities.
Nwachukwu began her career at THISDAY Style before her appointment as Editor of HELLO! NIGERIA, the sole African franchise of the international magazine, HELLO!
Thereafter, she served as Group Editor-in-Chief at TrueTales Publications, publishers of Complete Fashion, HINTS, HELLO! NIGERIA and Beauty Box.
Onah has interviewed among others, Forbes' richest black woman in the world, Folorunso Alakija, seven-time grand slam tennis champion, Roger Federer, singer Miley Cyrus, Ex Governor of Akwa Ibom State, Godswill Akpabio while coordinating interviews with Nigerian football legend, Jayjay Okocha, and many more.
In the past, she organised a few publicity projects for the Italian Consulate, Lagos, Nigeria under one time Consul General, Stefano De Leo. Some other brands under her portfolio during her time as a Publicity Consultant include international brands in Nigeria such as Grey Goose, Martini, Escudo Rojo, Chivas, Martell Absolut Elix, and Absolut Vodka.
Onah currently works as the Editor of TheWill DOWNTOWN.