Political Streaks & David-hoe's Reassurance
Mr. Macaroni on a Bicycle As the campaign season officially kicked off last week, candidates began spreading the word of their presidential ambition. Although their supporters have taken the streets in large numbers, two of the three competing aspirants felt they needed to send a message about their health status across.
Having lived through eight years of Buhari's tumultuous regime that saw the dictator spend practically half of his reign abroad on one medical trip or the other, Nigerians have placed 'aspirant's health' as a critical metric going into the next presidential elections. One candidate whose name has always been brought up whenever medical fitness is
discussed is the ruling party's Tinubu.
Against the backdrop of his rumoured death, the presidential candidate of the ruling All Progressives Congress, APC, Asiwaju Bola Tinubu, last weekend declared that he is hale, healthy and ready to serve Nigeria from day one. Tinubu made this assertion in a statement accompanying a video of his fitness posted via his verified Twitter page on last Sunday.
On the same day that Tinubu got on a 'bicycle' to prove his physical fitness, Atiku posted a short clip of him dancing during a photoshoot, another bid to show voters that he too is hale and hearty. Nigerians had a field day making all sorts of jokes about these gestures. Here are some of the funniest comments on social media.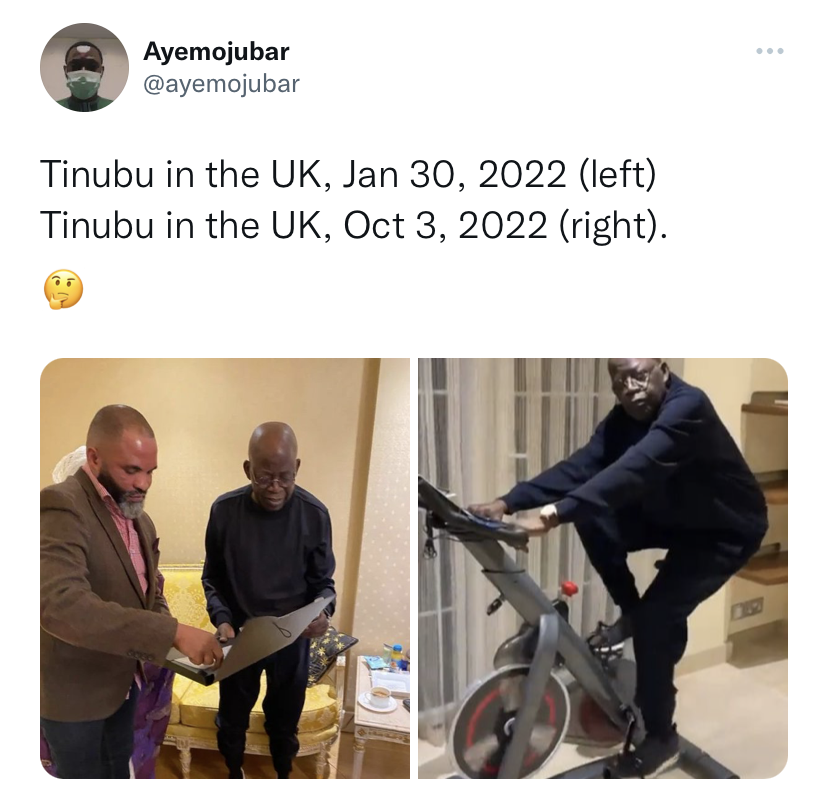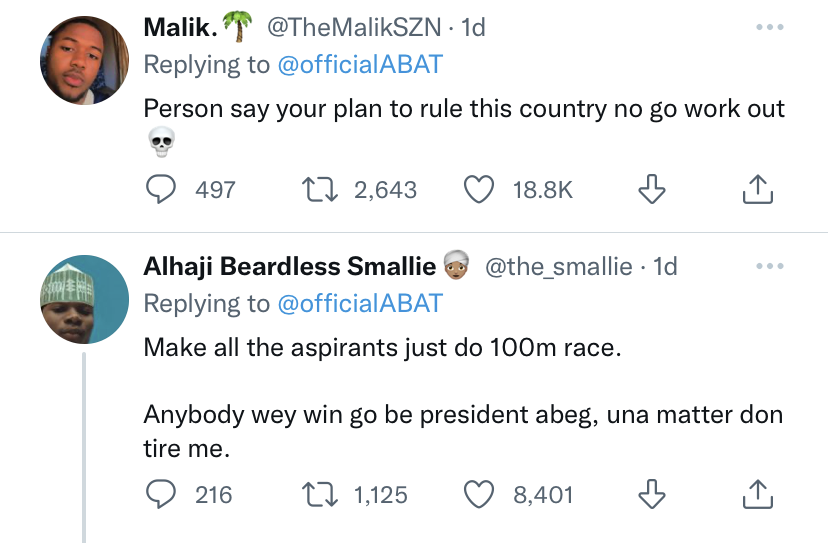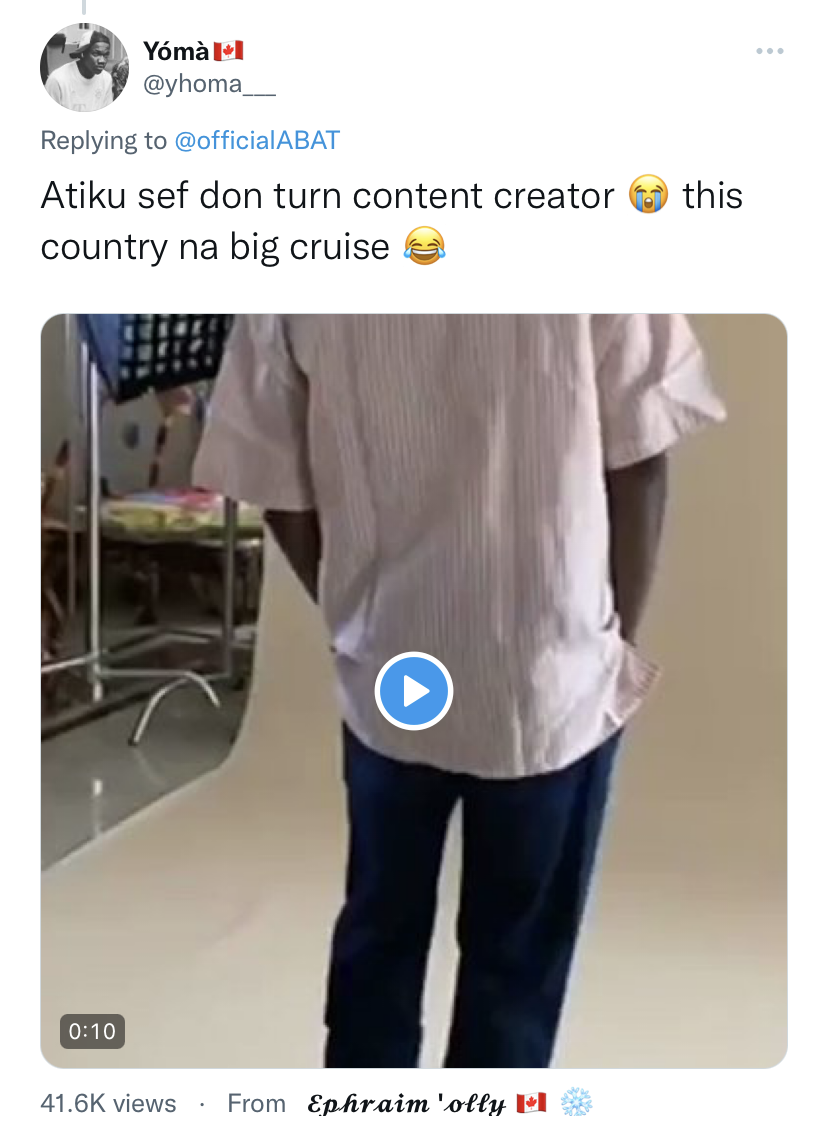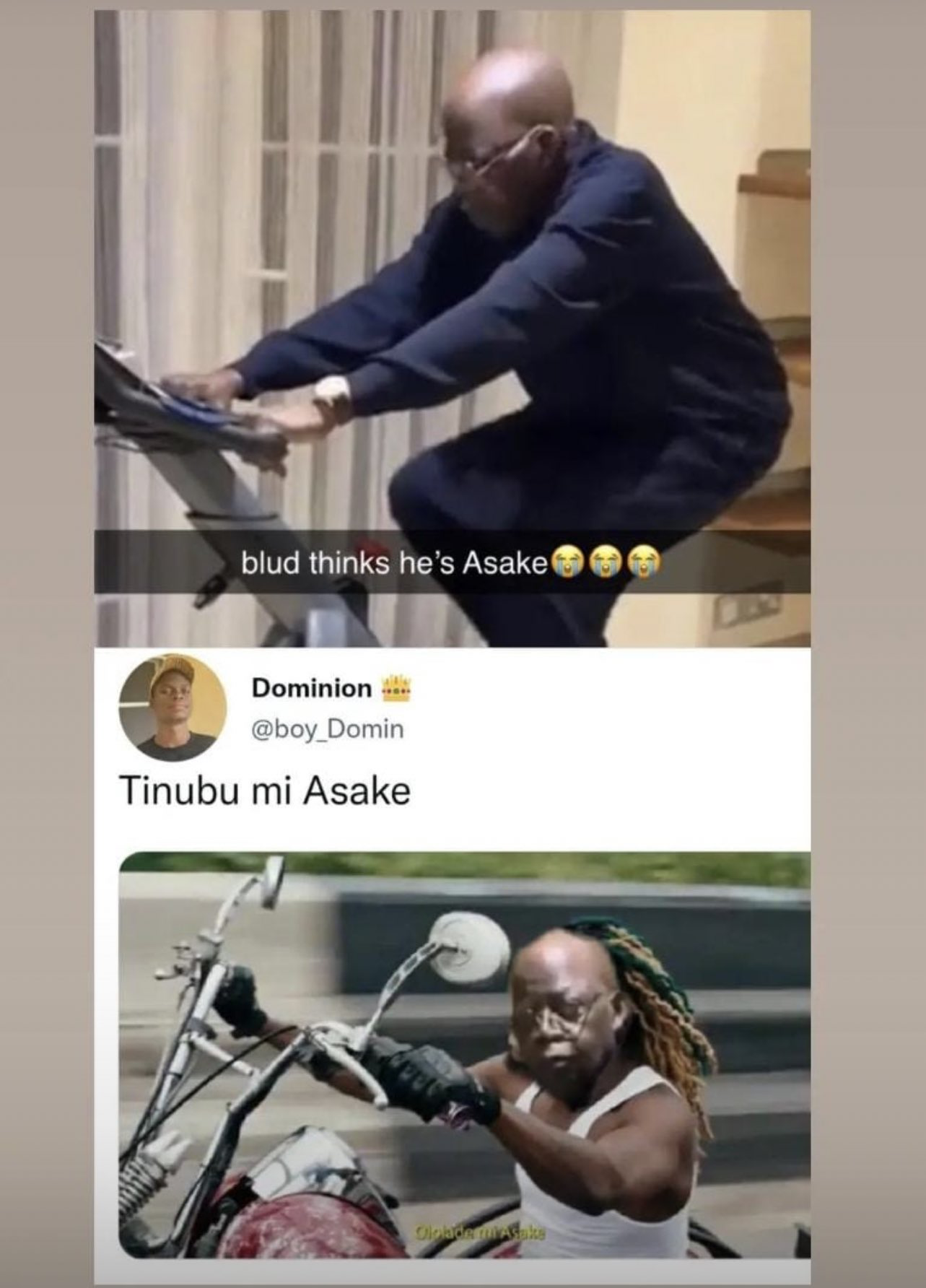 Assurance 2.0?
Music superstar, Davido, and his third baby mama, Chioma Rowland, got their fans talking when videos of them at a recent event emerged online. The formerly estranged lovebirds—who have left fans speculating on the new nature of their relationship—attended the singer's cousin, Clark Adeleke's birthday party together and made heads roll with
their affectionate gestures together.
In one of the videos, the two lovers were all around each other as they made some enviable gestures to the camera and also debuted a strange handshake. Since their rumoured breakup in 2021, the couple has been spotted together at events and have continued to celebrate each other's birthdays.
Recall that the couple's breakup was spurred by loved-up photos of Davido and Instagram model Yafai on holiday
in the Caribbean. Davido and Chioma got engaged in 2019 and welcomed their son Ifeanyi, in the same year.  Online in-laws have reacted to their videos.
Here are some of the interesting ones.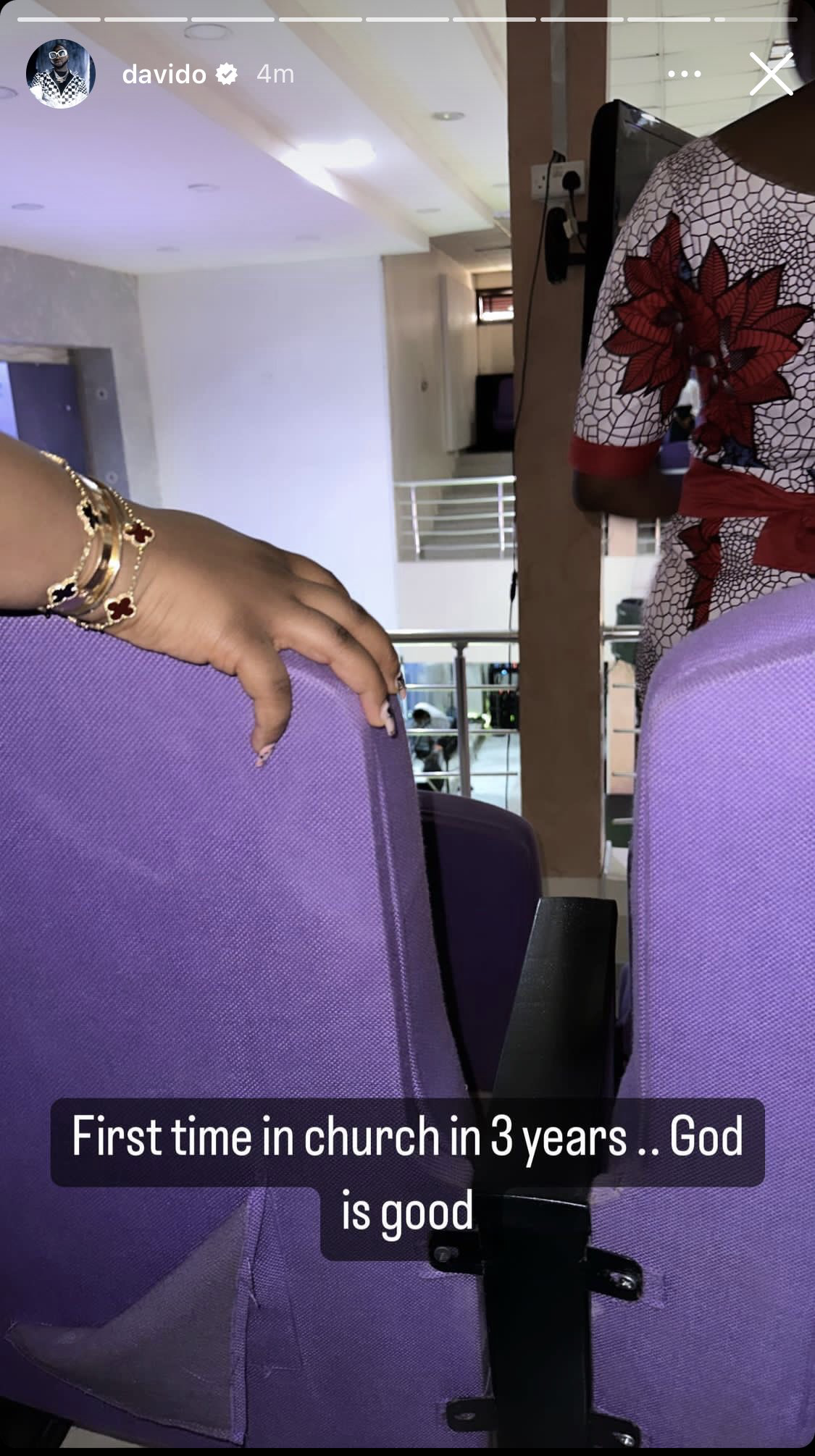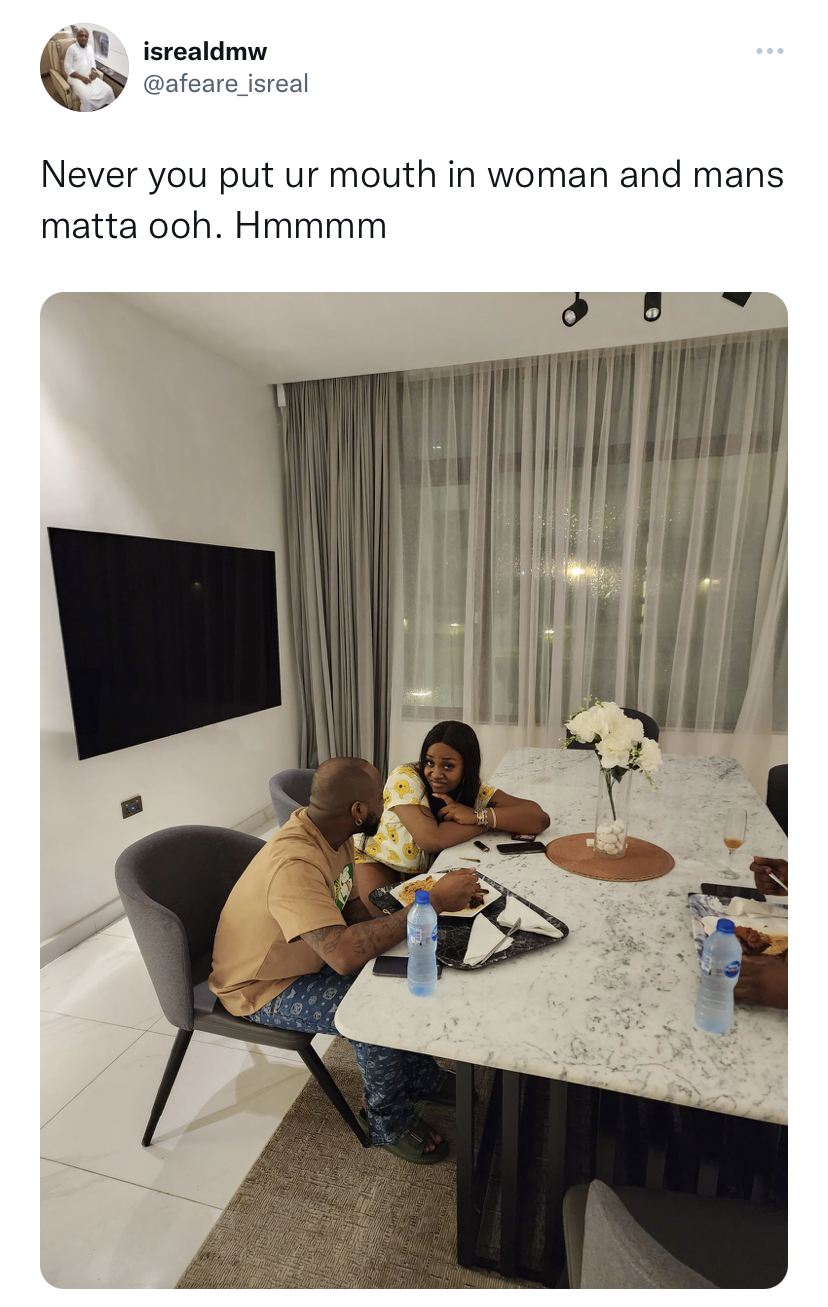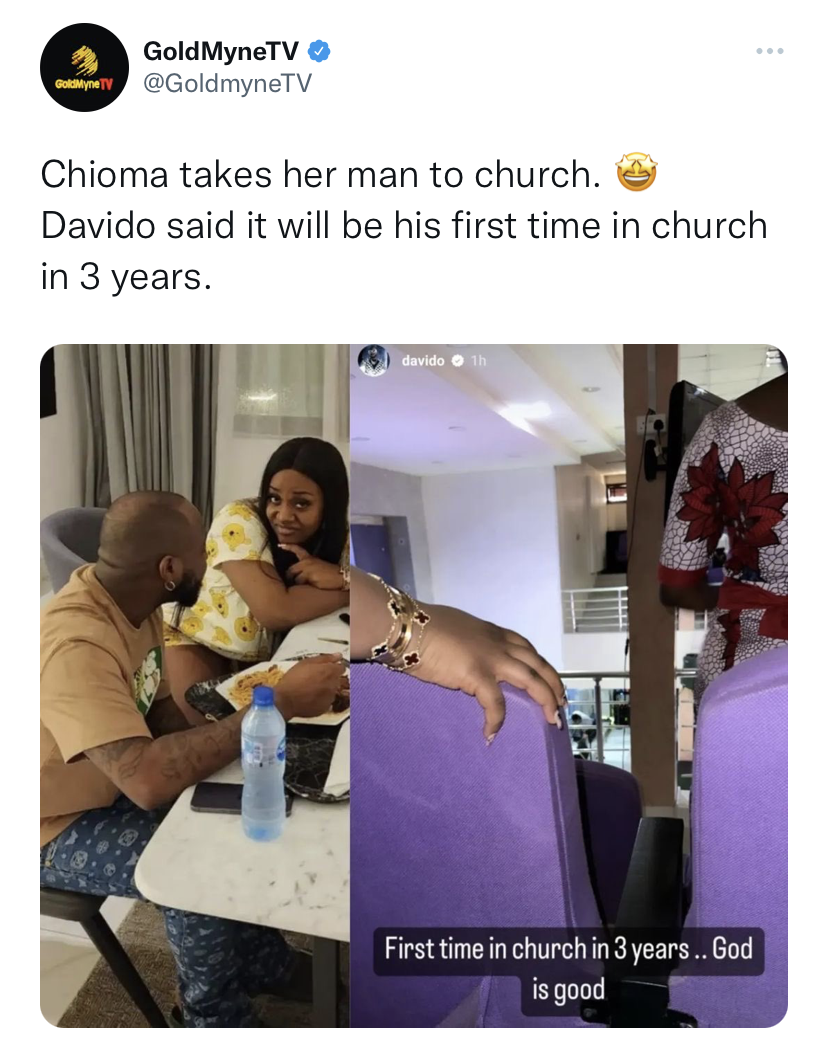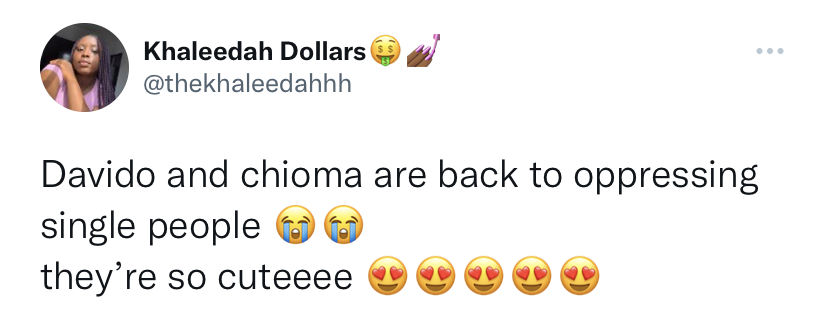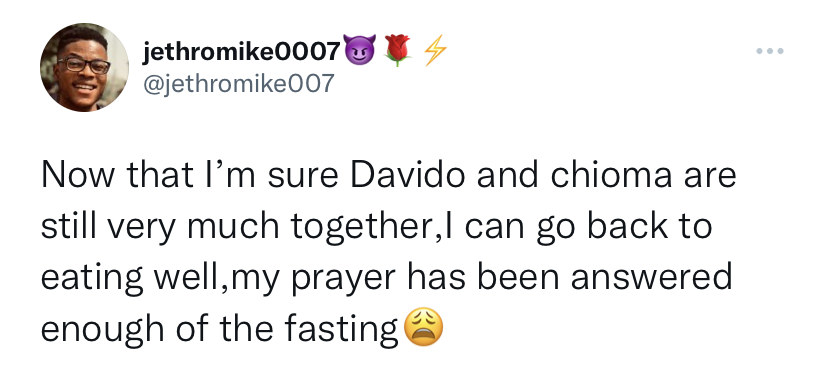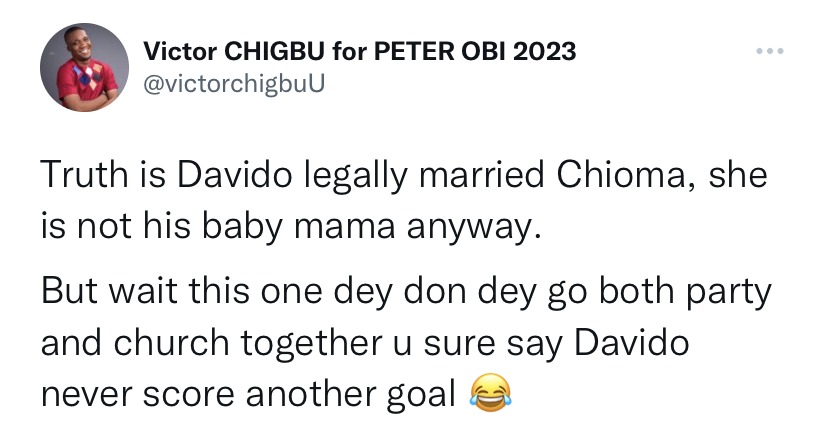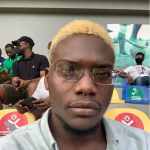 Self-identifies as a middle child between millennials and the gen Z, began writing as a 14 year-old. Born and raised in Lagos where he would go on to obtain a degree in the University of Lagos, he mainly draws inspiration from societal issues and the ills within. His "live and let live" mantra shapes his thought process as he writes about lifestyle from a place of empathy and emotional intelligence. When he is not writing, he is very invested in football and sociopolitical commentary on social media.