Planning The Perfect Picnic: A Guide To Outdoor Dining Delight
There's no better way to savour the great outdoors than by organizing a picnic. Whether planning a romantic rendezvous, a fun-filled family outing, or a social gathering with friends, a well-executed picnic can create lasting memories. But how do you ensure that your picnic is truly perfect? In this article, we'll guide you through planning the ideal picnic experience, from location scouting and menu selection to packing essentials and entertainment options. So, let's unpack the secrets to planning an unforgettable picnic excursion!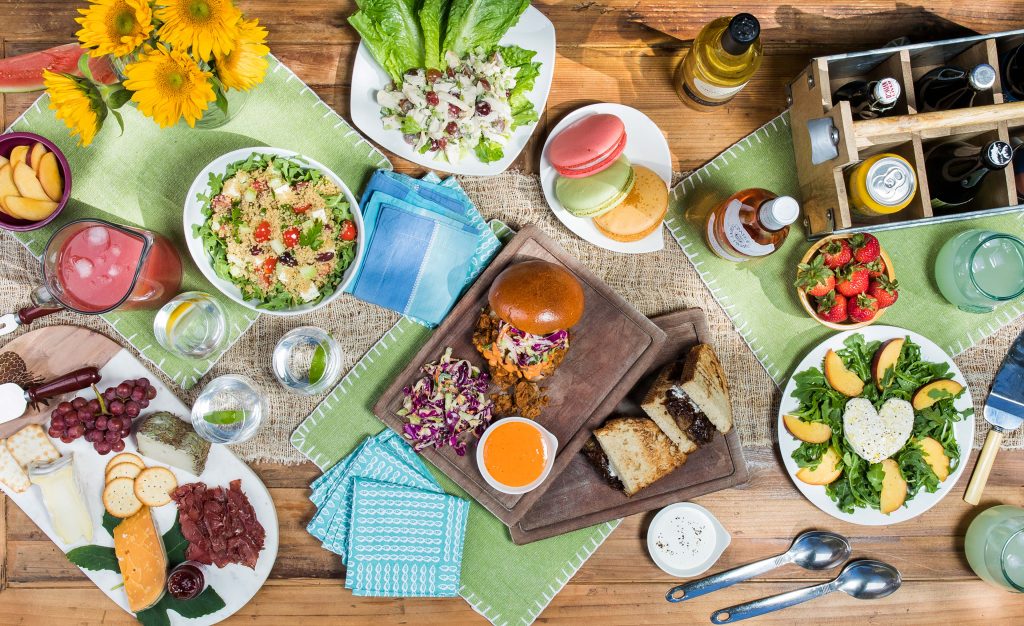 • CHOOSE THE IDEAL LOCATION
Selecting the right location sets the stage for your picnic experience. Consider picturesque parks, the beach, scenic lakesides, or even your backyard.
Research local parks or nature spots that offer amenities like picnic tables, BBQ pits, or restroom facilities, depending on your needs. Take into account factors such as accessibility, parking, and available shade to ensure maximum comfort for your picnic-goers. For Lagos residents, the Ndubuisi Kanu Park in Alausa, Ikeja and Muri Okunola Park in Victoria Island are two of the best picnic locations for the mainland and island, respectively.
• WEATHER WATCH
Mother Nature plays a significant role in picnic planning, so keep a close eye on weather forecasts.
Opt for a day with clear skies and mild temperatures to ensure comfort. If the weather seems uncertain, prepare a backup plan or have a suitable indoor location as an alternative.
• CRAFT A DELECTABLE MENU
The heart of any picnic lies in the food. Prepare a menu that caters to various tastes and dietary preferences. Easyto- eat finger foods like sandwiches, wraps, salads, and fresh fruits are picnic staples. Pack snacks such as chips, nuts, and crackers for nibbling between meals.
Don't forget refreshing beverages like lemonade, iced tea, or infused water. Consider portable desserts like cookies, brownies, or fruit tarts to satisfy sweet cravings.
• PACK WITH PRECISION
Proper planning and packing ensure you have everything you need. Create a checklist to ensure you don't overlook essentials. Pack a large picnic blanket for lounging, portable chairs, or cushions for extra comfort. Don't forget to bring reusable cutlery, plates, cups, napkins, and garbage bags for easy cleanup. Bring a cooler or insulated bag to keep perishable items fresh, and a corkscrew or bottle opener if you plan to enjoy some wine or sparkling beverages. Don't forget the power bank.
• ENTERTAINMENT EXTRAVAGANZA
Enhance the picnic experience by including some entertainment options. Bring along outdoor games like frisbee, badminton, or a football to get everyone moving. A deck of cards or board games can also provide leisurely entertainment. Consider creating a relaxing playlist or even inviting a musician friend to strum some tunes. Nature walks, or storytelling sessions can add a touch of adventure and fun for children.
• CREATE AN AMBIANCE
Set the mood by adding a touch of ambience to your picnic setting. Decorate your picnic area with colourful tablecloths, cushions, or fairy lights. Arrange flowers or potted plants as a centrepiece.
Candles or lanterns can create an enchanting atmosphere for an evening picnic. Personalize your picnic experience by adding thoughtful touches that align with the occasion.
• SAFETY FIRST
Ensure the safety and well-being of everyone attending the picnic.
Pack a basic first-aid kit with essentials like band-aids, antiseptic wipes, and insect repellent. If you plan to grill, handle fire and BBQ equipment responsibly. Be mindful of potential allergies or dietary restrictions when planning the menu and communicate with guests to accommodate their needs.
A meticulously planned picnic is the epitome of outdoor leisure. By carefully selecting the location, preparing a tantalizing menu, and packing the essentials, you can create an unforgettable picnic experience for your loved ones.
Remember, it's the little details like entertainment, ambience, and safety precautions that elevate an ordinary picnic into a memorable affair. So, gather your loved ones, embrace nature's embrace, and embark on a delightful picnic adventure to create cherished memories that will last a lifetime.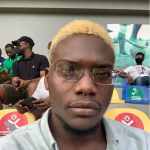 Self-identifies as a middle child between millennials and the gen Z, began writing as a 14 year-old. Born and raised in Lagos where he would go on to obtain a degree in the University of Lagos, he mainly draws inspiration from societal issues and the ills within. His "live and let live" mantra shapes his thought process as he writes about lifestyle from a place of empathy and emotional intelligence. When he is not writing, he is very invested in football and sociopolitical commentary on social media.