ODDBOD & THE CITY: Reverting to Type
I have been struggling with a particularly raging case of ennui. I am basically always to be found on my couch, avoiding calls, eating junk food, and binge-watching Modern Family. In the back of my mind, I kept thinking, "This will be my last day of moping. Tomorrow I will get up, get out and do something interesting."
You know you are special when you deferred the proper symptoms of empty nest syndrome for eight months and only now decided to proper wallow in the textbook fashion. Okay, fine, it has not been officially classified as a mental health disorder in any medical textbook or journal. Still, anybody who tries to tell me this doesn't exist is a joker.
I have all the classic symptoms:
1. Emotional distress (yes, I am going there) – what's a girl to do with all this newfound space and freedom?
2. Loss of purpose – you do not want to know about the horrible chest pain that occurs whenever I pass the gates of our old school.
3. Fear of lack of control – I watch way too much Law & Order to be entirely comfortable with the fact that she is out there in the world, making decisions and interacting with "people".
4. Worry and anxiety.
5. Which leads nicely into the last symptom… depression!!!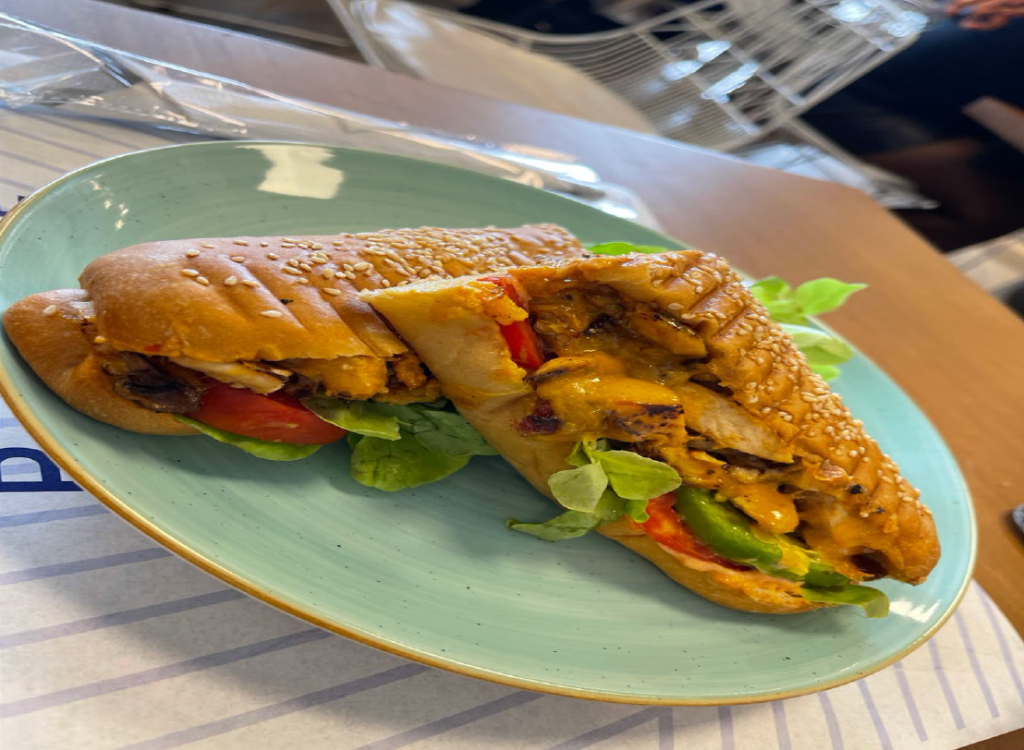 The good news is she is genuinely leading her best life, so if I know what is good for me, I will get on with doing the same. Still, looking to change up my extroverted introvert ways.
In the Meantime, Chai Latte In this bid to stimulate my mind and change things up, I found myself bundled in my friend Tolu's car and headed to The Palms.
We decided it would do us both some good to take our laptops out and work remotely, and Tolu wanted to try out a café that had opened a few months ago.
Pause Café and Expresso Bar is in the outside strip mall area at The Palms. It has indoor and outdoor seating options. The vibe is young, sunny and fun. I really love what they did with the mint green, gold and yellow colour pallet. The clientele that day really suited the mood, a young laptop-toting, vivacious, colourful crowd that made for satisfying people-watching. This was just what the doctor ordered as far as I was concerned.
The menu has a friendly, bistro vibe with a comprehensive breakfast menu, sandwiches (someone spelt it with an H on the menu… is this a thing?), salad, melties and munchies items like nachos which I really must try next time I am there. There is a fully stocked bar on the right when you come in, and at the back, you have ready-made sandwiches, cookies etc., to take away. Down the centre aisle are all sorts of candy, pastries, and knick-knacks to take away.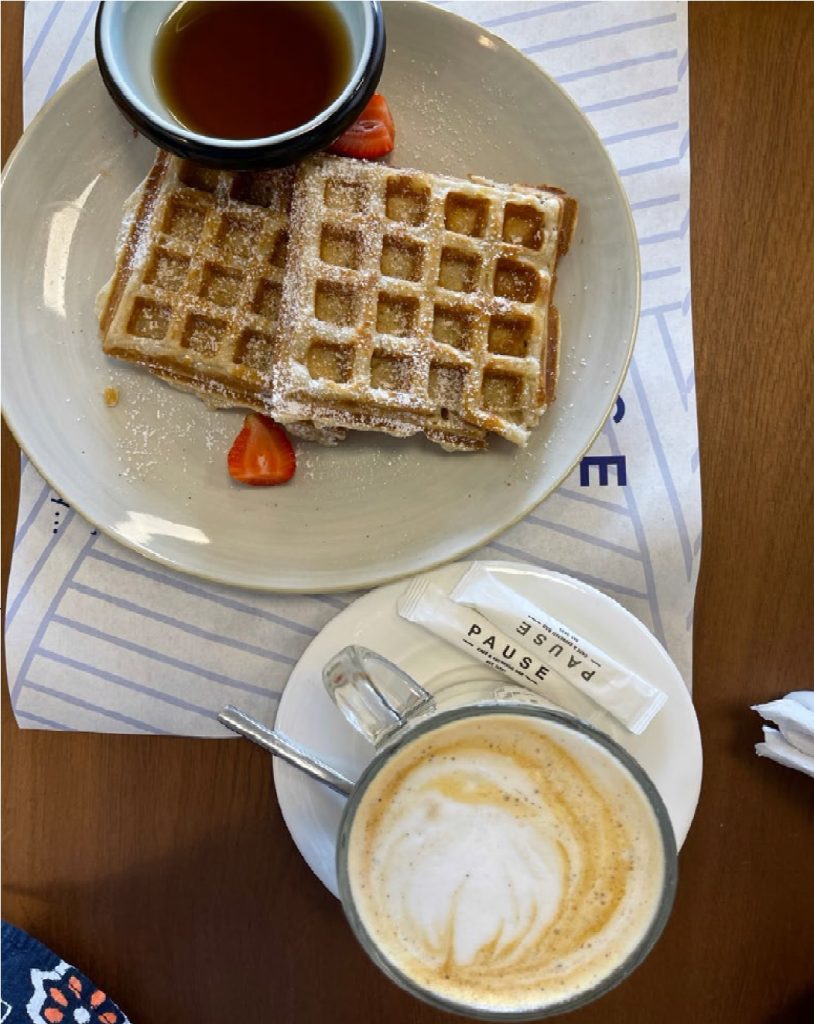 As usual, I decided to ignore my lactose intolerance and ordered the chai latte to start. It was so good I had two, followed by waffles and maple syrup basically because the lady next to me was inhaling hers in a manner that could not be ignored.
My only complaint is that it did not get to me piping hot, which meant that my butter didn't melt and that basically took away from my full enjoyment of the matter.
My lunch partner had the chicken melt with the mocha, which she loved, but her star of the show was the true dark horse—their lemonade. It tasted like the store looked—minty green with a ginger hit, unique, ice-cold and absolutely delicious. We shall be back.
Odunayo Ogunbiyi is an ex pharmacist with a passion for food and pampering. Writing about her exploits wherever in the world she may find herself is just her way of staying sane in this zany world.