Movie Review: Halloween Ends
Billed as the final instalment in a franchise which began 44 years ago, Halloween Ends takes a stab at crafting an appropriately grandiose conclusion, offering up one last showdown between Laurie Strode and Michael Myers, the serial killer who has tormented her for decades. Getting to that much-anticipated face-off proves a bit of a slog, with director David Gordon Green exploring the psychology of evil and the psychic trauma experienced by those who have superficially survived Michael's violent assaults. Jamie Lee Curtis brings a regal bearing to her performance, but the prevailing feeling is of a cinematic series that's probably best left for dead.
Universal will unveil this cinematic swan song on October 14 in the UK and US, hoping to capitalise on the horror audience that has just made Smile a surprise hit. Halloween Ends could do even better numbers, especially with marketing promising that this 13th chapter — and the third edition in a trilogy Green started with 2018's Halloween — will be the last. Expect dismissive reviews, but longtime fans will probably show up to see how the franchise resolves itself.
Taking place a few years after the events of 2021's Halloween Kills, the new picture stars Curtis as Laurie, the teenage babysitter from the 1978 original, now a grandmother mourning the death of her slain daughter and writing her memoir. Living with her granddaughter Allyson (Andi Matichak), who barely made it out alive after her own battles with Michael, Laurie is trying to find peace now that the killer has gone into hiding. But Michael never stays in the shadows for long — and once Allyson develops a crush on Corey (Rohan Campbell), a troubled young man still reeling from the accidental death years ago of a boy he was babysitting, Michael will reenter Laurie's life, taking a special interest in Corey.
The 2018 Halloween reboot was an arresting reinvigoration of a property which has struggled to remain relevant in recent times. But like the laboured Halloween Kills, Halloween Ends strains to deliver social commentary when it's not busy unleashing its masked monster on the luckless community of Haddonfield, Illinois. The new film isn't a particularly persuasive portrait of grief or an examination of the darkness residing within the human soul — and even more lamentably, the all-important kill scenes are rarely horrifying.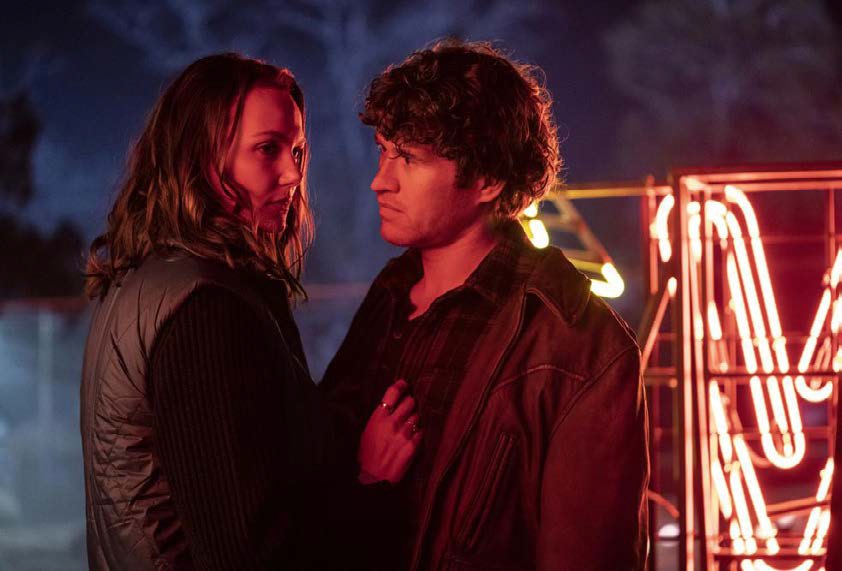 Curtis is meant to convey Laurie's jagged nerves and endless sorrow, her entire life defined by the terror she experienced in high school. But since Halloween Ends doesn't give the actor much to work with, she's forced to try to wring pathos out of undernourished dramatic scenes. Similarly, Allyson resents her grandmother for the misery she has brought to the family, but Matichak can't make this young woman's rage and sadness believable — especially when the character too quickly falls for the one-dimensional bad boy Corey, who will forge an unlikely kinship with Michael that borders on farcical.
Collaborating again with cinematographer Michael Simmonds and editor Tim Alverson, who both worked on the first two chapters in this trilogy, Green has a knack for capturing the humming unease that belies suburbia's seemingly pleasant surfaces — a domestic calm that Michael's imposing figure and sharp knives tear apart. (For the third straight film, James Jude Courtney plays the hulking serial killer.) But whether it's the egregiously loud jump scares or the unimaginatively staged murder sequences, Halloween Ends lacks the killer instinct of Green's first instalment — to say nothing of John Carpenter's brilliantly conceived 1978 original. (Carpenter co-composed the icy score, with Green further paying homage to the horror master by including a brief scene from his superb The Thing).
Some may forgive the picture's shortcomings in exchange for a finale in which Laurie and Michael square off for one last time. There's no denying their showdown's emotional resonance, but even so, the characters' brutal hand-tohand battle doesn't quite live up to the expectations such an epic altercation would promise. Over the franchise's many iterations and reinventions, what has made Michael Myers such a gripping boogeyman is his menacing unknowability — how he can represent any number of unspoken societal fears. Halloween Ends suggests that such evil can be contagious, inspiring others to follow in its footsteps. It's a disturbing thought, but Green doesn't give it enough room to grow and spread like a virus, infecting every scene that follows. Who ultimately survives Michael's rumble with Laurie does not matter since the film shows such little signs of life.
RATING: 4/10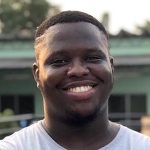 Boluwatife Adesina is a media writer and the helmer of the Downtown Review page. He's probably in a cinema near you.