Movie Review: Fast X
The arrival of a new Fast & Furious movie hardly requires any preamble. After 22 years, nine main instalments, one spinoff, and a total metamorphosis of the franchise's ethos from an initial film about a tight-knit crew of carjacking street racers stealing DVD players to later entries where international government agencies are recruiting the same characters to pull off high-stakes, world-saving espionage missions, the Fast franchise has become a ubiquitous piece of pop culture. It's easy to write them off as braindead megablockbusters that cost unfathomable amounts of money (this one is one of the most expensive films ever made), but that would be ignoring their authentic sense of gleefully explosive absurdity and high energy spectacle.
Call it Meathead Mission: Impossible, call it whatever you want, but one thing remains more true than ever about these films: You either get it or you don't. That said, Fast X – a great title addition to a series with a comically inconsistent sense of naming conventions – comes with its own contextual obligations. This is part one of two (or three, if a recent statement by Vin Diesel is to be believed) of a series finale, the culmination of all things both fast and also furious.
To that end, it's hard to ignore how much this indeed feels like a "Part One," in that so much of it seems like setup for a real pedal-to-the-metal final instalment. It has an inconclusive ending and feels like it's holding back on its set-pieces, which, in a franchise that's already finding it hard to top itself (they already literally went to space), equates to something a little deflating. However, if you're anything like me and intrinsically enjoy the brazen spectacle, earnest silliness, and shameless incongruity of such a series, it's likely you'll walk out of Fast X with the same sense of satisfying fulfilment that I did.
No, it's not Fast Five — it's not even Fast & Furious 6 or Furious 7 — but taken on its own terms in the post-Paul Walker eraof the franchise, it's a gratifying piece of video game physics and cartoonish melodrama. It puts seemingly invincible superheroes behind the wheels of muscle cars to do things like stop a giant bomb rolling through the streets of Rome from blowing up the Vatican. That's all in a day's work before making it back home for the family barbecue and popping open a Corona. It rocks.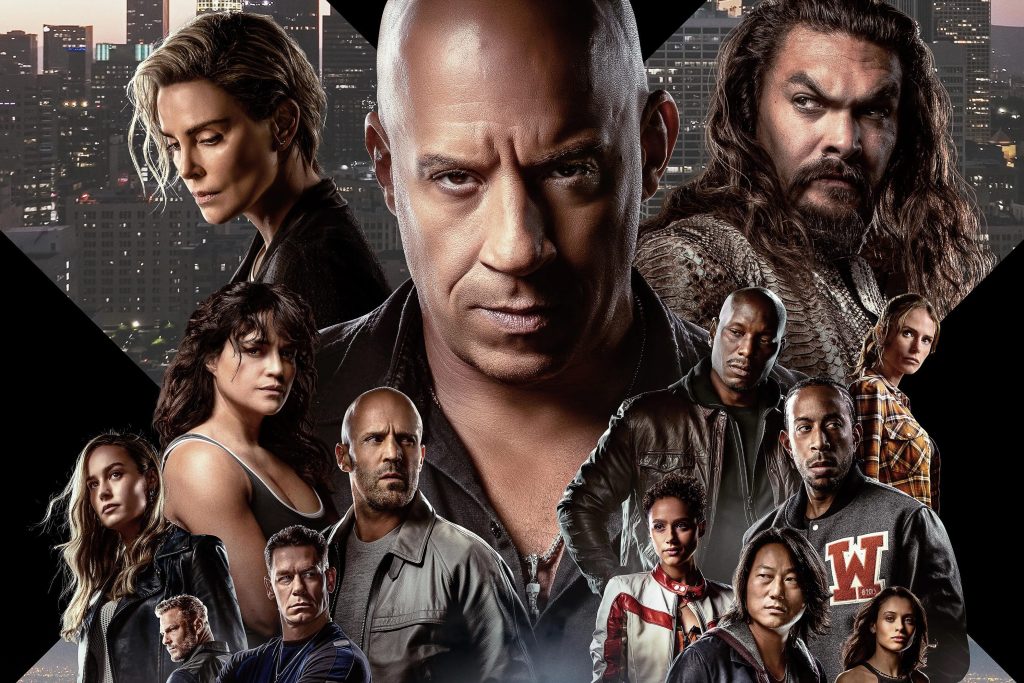 Though the magic of the franchise once stemmed from the collaboration between series-regular director Justin Lin and Vin Diesel, after the former stepped away from this project over creative differences, leaving directing duties to Louis Leterrier, it feels like the true mastermind of the franchise's direction now is Diesel himself. Lin retains a screenplay credit with Dan Mazeau, but every bit of the ever-expanding roster of the Fast Family lineup and relitigation of previously established events feels like it's being transmitted directly from Diesel's fanatically passionate brain, finding new ways to pull from every corner of lore and character work established thus far.
Whether that's a feature or a bug is up to viewer discretion. The ensemble cast here is too immense to try and list, but you can trust that the main players fill in their requisite parts, as do some returning cast members that have sat out an entry or two. The most notable new addition is Jason Momoa as Dante Reyes, son of Hernan Reyes from Fast Five (we actually get to see the big safe set-piece from that film played out again from his perspective, because, of course).
His flamboyant persona, in theory, fits in with the erratic lunacy of these movies but follows a trend that F9: The Fast Saga started off these films finally becoming too self-aware of their own madness. Still, it's refreshing to see an actor having such fun with a role, and he's a decent foil for Diesel's grumbling gravitas. This film leaves you hanging on what the ultimate showdown between the two will look like, and it's hard to know how a series built on consistently going bigger and bigger will finally close things out. But for the 10th entry in such an unlikely franchise, it's hard not to get wrapped up in the typical mannerisms that grant this series its identity. Even when the Fast films are stuck spinning their wheels, they still have their foot firmly on the gas.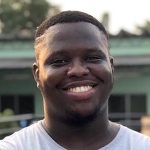 Boluwatife Adesina is a media writer and the helmer of the Downtown Review page. He's probably in a cinema near you.