Movie Review: Creed III
What does it take for a movie to be a world champion? No dramatic haymaker. Just deliver what you promise with style, taste and respect for your audience. And coming in under two hours doesn't hurt.
Based on those criteria alone, Creed III easily earns the title. Since 2015, when Ryan Coogler directed the Rocky spinoff Creed with refreshing smarts and down-to-earth soulfulness, the franchise has been that rare sequel/reboot-brand extension that has earned its place in the pantheon it's exploiting. With the help of its star, the handsome, quietly charismatic Michael B. Jordan, Creed has become the kind of reliable, human-scale drama that has become rarer in Hollywood with each passing year.
Jordan makes his directing debut with Creed III, and he has clearly taken a page from Coogler, a credited screenwriter, Keenan Coogler and Zach Baylin. As the story begins — after a couple of atmospheric flashbacks — Jordan's character, Adonis Creed, has been retired for three years and is running the now-LA-based Delphi Boxing Academy and living in prosperity and domestic bliss with his wife, Bianca (Tessa Thompson), and their adorable daughter, Amara (Mila Davis-Kent).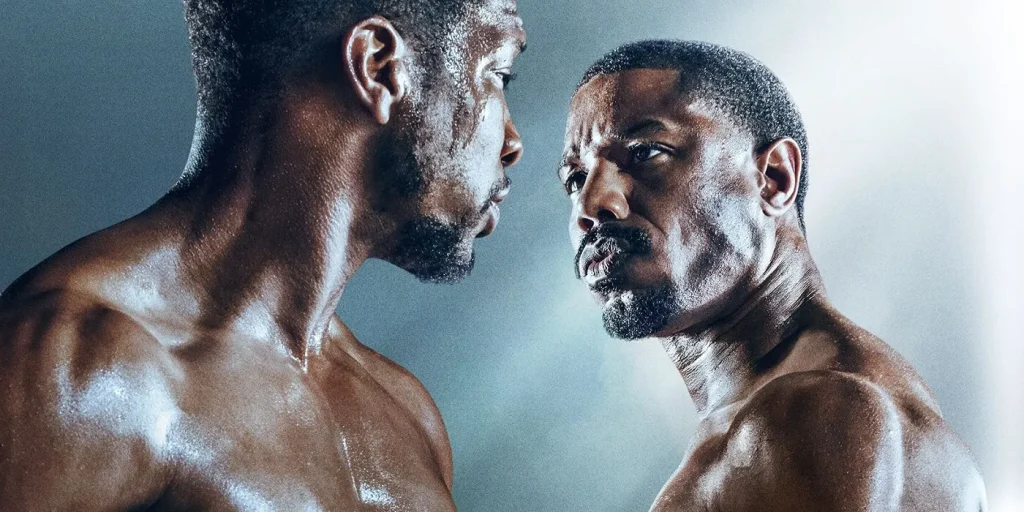 Now an entrepreneur, trainer and promoter, Adonis knows the power of a good narrative. As one character says in Creed III, everyone loves a comeback story — and that's been the spine of Rocky and its offspring since Sylvester Stallone first ran up the steps in Rocky 1. The twist in Creed III is that there will be more than one resurrection — starting with Adonis's childhood friend Damian, played with a fascinating combination of menace and sensitivity by Jonathan Majors. A frisson of fear plays across Adonis's face when he sees Damian's hulking figure leaning on his Rolls-Royce; when Damian, a former Golden Gloves champ, announces that he wants to get back into the ring, Adonis's apprehension curdles into something closer to terror.
Jordan calibrates the competing emotions with direct, unfussy skill, allowing Creed III to unfold in ways that don't necessarily break the mould but prove enormously satisfying nonetheless. Handsomely filmed and designed, the movie floats effortlessly from the pugilistic intensity of the gym — where Damian's first opponent, Felix Chavez (Jose Benavidez), works out under the sharp-eyed scrutiny of his mother, Laura (Selenis Leyva) — to the low-key environs of the Creeds' labyrinthine hilltop mansion, where Bianca produces hit records and her husband isn't above donning a dinosaur costume to take tea with his little girl.
One of these home scenes exemplifies the genuine emotions that pervade the Creed enterprise when Bianca confesses the pain of having to let go of her dreams as a performer. Creed III touches on any number of authentically lived realities, from the corrosive power of guilt and grudges to class resentment and the perils and privileges of Black excellence.
Never billboarded but rather folded organically into the texture of Creed III, these ideas sit lightly with what the audience came to see: fight sequences in which slow motion reveals every skin ripple and bloody spit take and in which physically imposing men might come within inches of killing each other as the glamorous crowd urges them on.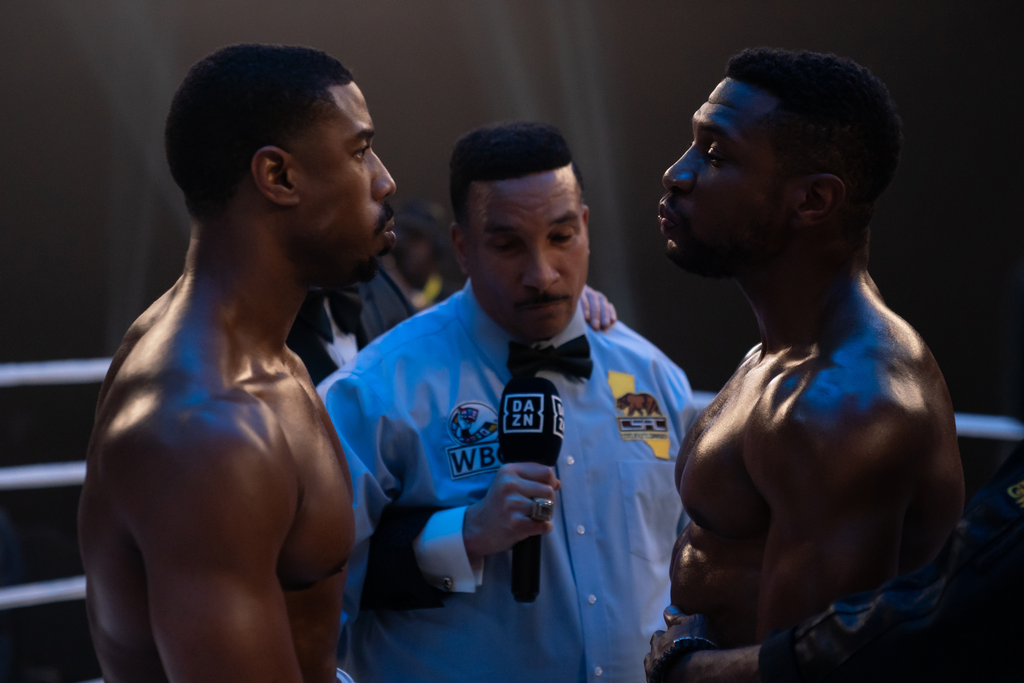 Jordan directs these scenes with vigour and focus. And, thanks to the structure of the story, he gifts viewers with not just one but two big bouts — and training sequences, the latter of which involves parachutes, airplanes, massive truck tires and the Hollywood sign. It's awesome.
Jordan's most crucial achievement in Creed III isn't his visual technique, a well-judged combination of grit and gloss, but his casting. Not only does he subvert the hypermasculine world of boxing with the welcome presence of Leyva and real-life trainer Ann "Mitt Queen" Najjar, but he casts Majors perfectly as Damian. Even more than in his recent turn as Kang in Ant-Man and the Wasp: Quantumania, in Creed III Majors, allows an innate form of sweetness and vulnerability to surface along with brute aggression. Any other actor might lean into Damian as a conventional villain; Majors, who has a singular ability to recruit the audience to his side virtually at first sight, troubles that unique skill to portray a character who manages to be sympathetic even at his worst.
Jordan succumbs to one moment of rote sentimentality at the deathbed of a beloved character, and during a climactic sequence, he does some interesting stuff with magical realism when a bloodthirsty crowd disappears, and the ropes of a boxing ring turn into prison walls. But for the most part, Creed III is a matter of clear, straightforward storytelling, with a well-balanced variety of action, feeling, character development and fan-pleasing callbacks. It's a good movie. And that's a knockout punch in its own right.
8/10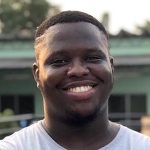 Boluwatife Adesina is a media writer and the helmer of the Downtown Review page. He's probably in a cinema near you.