Money Reimagined
Since the dawn of civilisation, the concept of money has been at the core of human interactions, enabling trade, commerce, and the exchange of goods and services. From primitive barter systems to the rise of modern fiat currencies, the evolution of money has been intertwined with the story of human progress. However, a new contender has emerged on the financial landscape in recent years: cryptocurrency.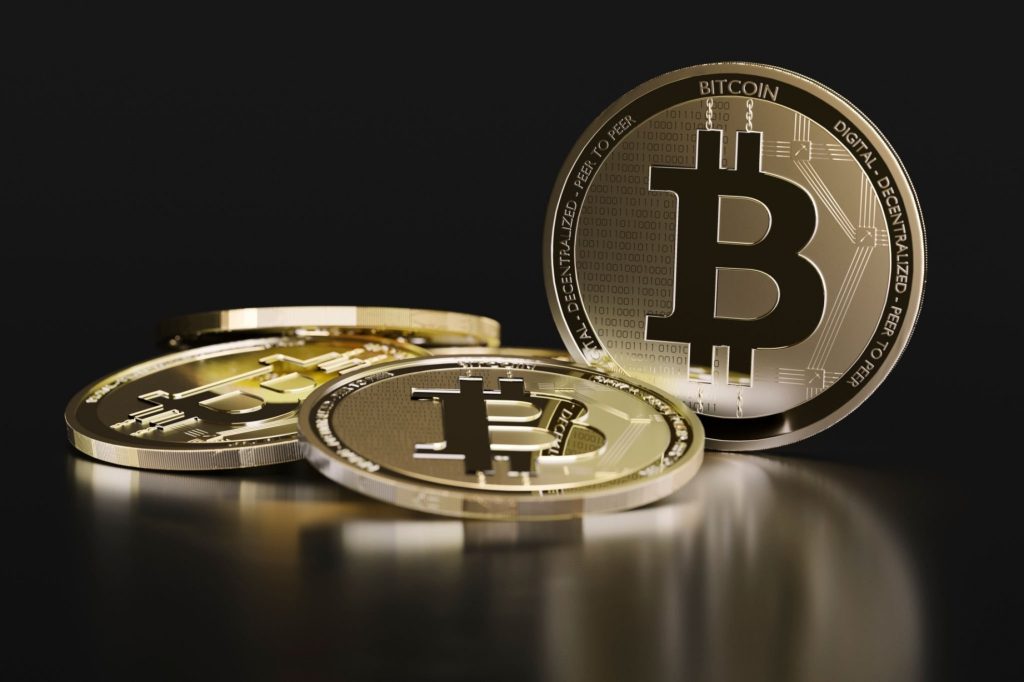 Cryptocurrency, with its decentralised nature and cryptographic technology, has captivated the imaginations of tech enthusiasts, economists, and investors alike. It promises a revolutionary shift in how we perceive and utilise money, with some even suggesting that it could become a new form of legal tender. As we delve into the rich tapestry of the history of money and the potential implications of cryptocurrency as a legal tender, we uncover a world of possibilities, merits, and demerits that challenge conventional notions of monetary systems.
The Evolution of Money
To understand the potential impact of cryptocurrency on our financial systems, we must first trace the evolution of money throughout human history. From ancient civilisations using seashells, livestock, and precious metals as mediums of exchange to the development of standardised coins and paper money, each era brought new challenges and opportunities in the quest for a reliable and efficient currency.
The Rise of Cryptocurrency
Enter the digital age, where cryptography, computer networks, and blockchain technology paved the way for the birth of cryptocurrencies. Bitcoin, created by the enigmatic Satoshi Nakamoto, emerged as the first decentralised digital currency, introducing a new paradigm of financial transactions that bypassed traditional intermediaries. As the success and popularity of Bitcoin grew, a wave of alternative cryptocurrencies followed, each with its unique features and visions for the future.
Exploring the Potential of Cryptocurrency as Legal Tender
With the widespread adoption of cryptocurrencies and the growing acceptance from mainstream institutions, questions arise about the potential for cryptocurrency to become a recognised legal tender. We examine the merits and possibilities that such a shift could offer, from enhanced transaction security and reduced costs to financial inclusion and borderless transactions. We also delve into the challenges and demerits, such as regulatory concerns, price volatility, scalability, and environmental impact.
Navigating the Path Forward
As governments and financial institutions grapple with the emergence of cryptocurrency, we explore the strategies being employed to adapt and regulate this new digital frontier. We examine the experiences of countries that have embraced or rejected cryptocurrencies, the evolving regulatory landscape, and the potential impact on global financial stability and economic sovereignty.
The Binance Saga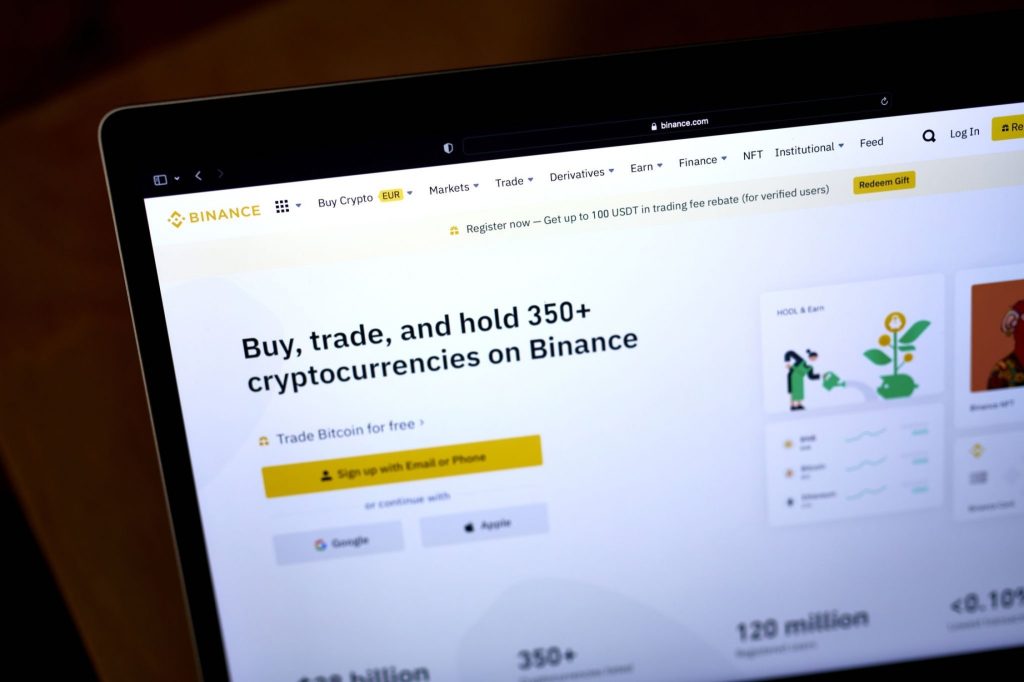 The Securities and Exchange Commission has ruled that Binance's operations are illegal in Nigeria, which might make it even harder for ordinary Nigerians to access cryptocurrencies.
This is in accordance with a circular posted online by the commission on June 9, 2023. The commission declared that Binance is operating illegally in the country because it is neither registered with it nor subject to its regulation.
It was stated that using the exchange for commerce was done at the user's risk. The Securities and Exchange Commission (the Commission) has been alerted to a website run by Binance Nigeria Limited that invites Nigerians to trade cryptocurrencies on its various web and mobile platforms.
"Binance Nigeria Limited is neither registered nor regulated by the Commission, and its operations in Nigeria are therefore illegal. Any member of the investing public dealing with the entity is doing so at their own risk."
The commission also cautioned Nigerians against investing in cryptocurrencies and financial services and goods related to them if the platform or service provider is not one of its registered or regulated entities.
It added, "Nigerian investors are hereby warned that investing in crypto-assets is extremely risky and may result in total loss of their investment. By this circular, Binance Nigeria Limited is hereby directed to immediately stop soliciting Nigerian investors in any form whatsoever."
The SEC also announced that it would update the public on any additional regulatory measures relating to the operations of Binance Nigeria Limited and other platforms of the same nature. It would also collaborate with other national regulators to offer more clarification on this subject.
The biggest cryptocurrency platform in the world, Binance, has been involved in various legal disputes worldwide.
The US Securities and Exchange Commission charged Binance with violating US laws on Monday. Binance US announced a fortnight ago that it was halting deposits and withdrawals made in US dollars due to SEC enforcement action.
Binance said, "In an effort to protect our customers and platform, today we are suspending USD deposits and notifying customers that our banking partners are preparing to pause fiat (USD) withdrawal channels as early as June 13, 2023. We encourage customers to take appropriate action with their USD."
The SEC's action is expected to shake up the cryptocurrency sector, especially in light of recent problems with other well-known platforms like Paxful. Another significant cryptocurrency platform, Paxful, ceased down in April 2023 as a result of regulatory issues and substantial personnel departures.
Is Cryptocurrency Allowed in Nigeria?
Since the introduction of Bitcoin (BTC) in 2009, the cryptocurrency landscape has rapidly expanded.
Governments all across the world are working continuously to create laws, policies, and guidelines to prevent fraud while promoting blockchain and digital asset innovation. For instance, Nigeria, the most populous nation in Africa, has been active in defining its cryptocurrency regulations for the region's tech-savvy, pro-blockchain young, who are ready to accept digital assets.
The framework governing digital assets and Cryptocurrency rules in Nigeria have since been revised this past week. But first, let's examine Nigeria's broader crypto sector to better appreciate its potential growth and the necessity of parallel regulatory regulations.
Its Adoption and Growth
A Google Trends data analysis by CoinGecko revealed Nigeria to be one of the most cryptocurrency-curious countries, which brought Nigeria's growing interest in cryptocurrencies to the fore during the crypto market meltdown in April 2022. The analysis of search data from several countries highlighted the popularity of cryptocurrencies in Nigeria despite a recent decline in cryptocurrency prices.
Nigeria was listed in a Chainalysis analysis as one of the top nations with a high Global Crypto Adoption Index, particularly in peer-to-peer (P2P) trade. The top cryptocurrency exchanges in Nigeria for P2P trading and investing are KuCoin and Paxful.
Inadequate financial services, high inflation, the depreciation of Nigeria's fiat currency, the naira, and a young population (53.7% of Nigeria's population is between the ages of 15 and 65) are the main drivers of this rise in Nigeria. Today's tech-savvy Nigerian youth longs for fresh chances at employment, investment, and financial freedom. In Nigeria, blockchain technology and cryptocurrencies have created new opportunities and growth paths.
Nigerian market regulators published a set of rules for digital assets in May 2022 as a result of growing use, indicating that the nation is attempting to find a compromise between an absolute ban on digital assets and their potential usage.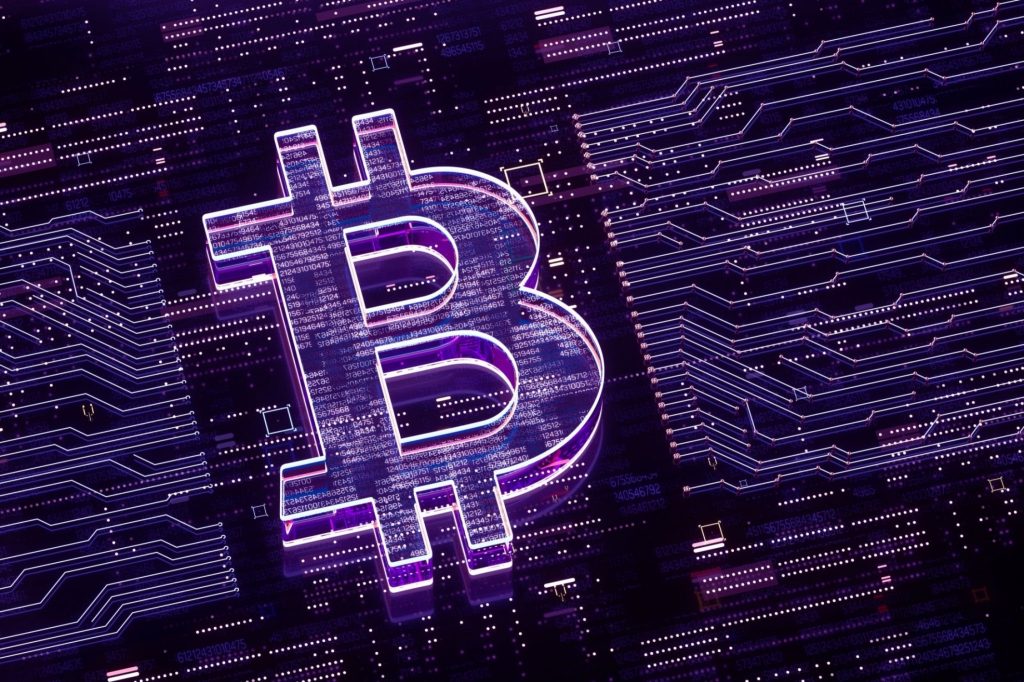 Its Legality
The Central Bank of Nigeria (CBN) does not accept cryptocurrencies as legal money. The CBN forbade Nigerian commercial banks from conducting any cryptocurrency transactions in February 2021. The CBN made it plain that the Nigerian financial system and banking sector will not be connected to cryptocurrency trading in an effort to safeguard citizens from illicit and fraudulent crypto activities.
However, the bank has also noted that in the near future, cryptocurrencies could increase financial inclusion and transparency in the nation.
Cryptocurrency is not prohibited in Nigeria. However, Nigeria has no cryptocurrency laws, legislation, legal act, or regulations that make using cryptocurrencies illegal.
On the other hand, Nigerian cryptocurrency exchanges see a lot of trading. Simply put, they are not a part of the nation's financial industry.
The peer-to-peer market in the nation gained popularity because of this. P2P trading, or exchanging cryptocurrency with another person directly, is widely employed in Nigerian cryptocurrency trade. Indeed, the first two quarters of 2022 saw over $400 million in Bitcoin trade volume for Nigeria, making Nigeria its largest market internationally, according to Paxful, a P2P exchange in Nigeria. Despite the CBN's ban on cryptocurrency, P2P trading is still used by Nigerians.
Local Bitcoin meetups and communities are other places where people may learn more about cryptocurrencies and how to use them. But it's vital to remember that trading in cryptocurrencies involves a high amount of risk; therefore, before making any investments, one must fully inform themselves.
Is it Regulated?
Following the CBN's ban and in light of cryptocurrencies' rising popularity in the nation, the Securities and Exchange Commission (SEC) of Nigeria decided to set up crypto regulation in the country. A thorough 54-page report titled "New Rules on Issuance, Offering Platforms, and Custody of Digital Assets" was posted on the website George Residence announced they were accepting crypto payments back of the SEC (Nigeria) in May 2022.
This agreement provides access to Bitcoin service providers in Nigeria and lays rules for how the nation's banking and financial institutions should deal with digital assets.
The document also clarified and defined digital assets in Nigeria and reiterated that the Nigerian SEC would oversee all token sales, ICOs, and other blockchain-based offerings made in Nigeria by both domestic and foreign issuers that target Nigerian citizens.
Crypto Asset Rules in Nigeria for Crypto Exchanges
All cryptocurrency exchanges offering services in Nigeria must obtain a permit under the new regulations of the Nigerian SEC, which grants the SEC access to their records. A digital asset exchange (DAX) is defined by the Nigerian regulations on digital assets as "an electronic platform that facilitates the trading of a virtual asset or digital asset."
Additionally, they define a virtual or digital asset as a digital representation of value that can be utilised for investment, trade, payment, or transfer purposes, which includes cryptocurrencies.
According to SEC regulations, these DAXs must now submit an application and pay the required application processing, registration fee, and other expenses in order to receive a virtual asset service provider (VASP) license from the SEC.
Additionally, crypto exchanges must demonstrate that they have at least 500 million naira in paid-up capital and a current fidelity bond that covers at least 25% of that amount.
To reduce cyber risks, a licensed DAX will need to adhere to SEC rules, submit an undertaking, assure the availability of documents, ensure the availability of staff and resources, implement security measures, and manage risk. They will also need to hire a chief information security officer.
Can You Cash Out Crypto For Fiat in Nigeria?
It sure is challenging to convert cryptocurrencies into fiat since the banking sector in Nigeria has clearly distanced itself from cryptocurrencies as a result of the CBN's ban. Although conversion to local currency is difficult, Nigerian businesses and people have started embracing cryptocurrency to send and receive payments.
Due to its ability to sell cryptocurrencies for naira immediately in a bank account in 2022, Breet App became increasingly popular in African countries, including Nigeria. Since it is not a cryptocurrency exchange, buying or trading in cryptocurrencies is not possible.
Breet App is a straightforward automatic cryptoto- fiat smartphone application that can convert several cryptocurrencies like Bitcoin (BTC), Ether (ETH), Dogecoin (DOGE), Litecoin (LTC), and stablecoins to naira and allow withdrawals from a Nigerian bank account. It is accessible on Google Play Store and Apple Store.
One can sell bitcoins and get paid in local currency by using a cryptocurrency broker like BitPesa, which provides brokerage services. In addition, P2P marketplaces assist in locating willing sellers who may accept local cash in return for cryptocurrency.
Is it Taxable in Nigeria?
In February 2021, the Central Bank of Nigeria released a directive in Nigeria advocating caution when dealing with cryptocurrencies and stressing that they are not legal money. In Nigeria, there isn't presently a formal tax law governing cryptocurrencies.
According to the Federal Inland Revenue Service, cryptocurrency transactions are taxable as capital gains.
Therefore, if the proposed Finance Bill is enacted, the Nigerian government intends to tax cryptocurrencies and digital assets in the future.
The bill will cover capital gains from digital assets and include taxation rules for online lotteries and gaming companies that use digital assets. This proposed measure seeks to increase cross-border growth and regulation for Nigerian residents and institutions while taxing cryptocurrencies and digital assets in Nigeria in accordance with international taxation standards.
The Future of Cryptocurrency in Nigeria
While Nigeria has demonstrated widespread grassroots adoption of P2P crypto markets and a high level of social acceptance of cryptocurrencies, it still lags in other areas, such as institutional adoption of cryptocurrencies and blockchain-based ledger technologies and on-off crypto ramps, crypto retail trading, and decentralised finance (DeFi).
These trends, which one should watch out for, will determine the direction of cryptocurrencies in Nigeria in the future:
As a Medium of Payment
Nigeria will investigate the use of cryptocurrency as a form of payment for retail sales, crossborder transactions, and faster remittances as an alternative to the current cumbersome and slow fiat transfer issues. Nigerians are crypto-friendly; thus, many businesses and online marketplaces would take cryptocurrencies as payment for their products and services.
As a Medium of Investment
Nigerians already view cryptocurrency as a way to store wealth and protect their investment in the face of rising inflation and ongoing naira depreciation.
The value of the naira has been declining over the past ten years, and the young population has lost faith in it. As a result, many Nigerians are already investing in Bitcoin and other cryptocurrencies.
These investments would result in legitimacy, giving the typical Nigerian citizen more confidence in cryptocurrencies as a means of payment, trade, and investment now that regulatory authorities are in place and the proposed Finance Bill has been presented.
In Finality
The history of money is an ever-evolving narrative of innovation, trust, and societal progress. Cryptocurrency, with its disruptive potential and decentralised nature, represents a new chapter in this ongoing story. As we weigh cryptocurrency's possibilities, merits, and demerits as a potential legal tender, we find ourselves at a crossroads of opportunity and uncertainty. The digital revolution may transform the future of money, and our choices will shape the financial landscape for generations to come.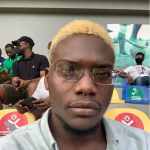 Self-identifies as a middle child between millennials and the gen Z, began writing as a 14 year-old. Born and raised in Lagos where he would go on to obtain a degree in the University of Lagos, he mainly draws inspiration from societal issues and the ills within. His "live and let live" mantra shapes his thought process as he writes about lifestyle from a place of empathy and emotional intelligence. When he is not writing, he is very invested in football and sociopolitical commentary on social media.