Ménage À What?
Right from a young age, I've been a huge fan of music. I'd usually make up music videos to songs I hear on the radio in my head. And being cursed with such a vivid imagination, these videos were as outlandish as they come—think Adventure Time characters in MJ's Thriller video, except it's set in Willy Wonka's Chocolate Factory and the Lion Voltron is doing the Gangnam style dance in the background. It was a lot but that was me and I loved it.
So one day, I had just gotten back from school. My lunch bag and backpack had been disowned at the door and I was gliding through TV stations with a Capri-Sun to my mouth. Out of nowhere, I stumbled on a music video none like I had seen in my 11 years of existence at the time. It had sexy geishas, katanas, and a stunningly curvy lady reverberating "your love, your love" as I sat there in awe of her and her voluptuousness. I'd soon later find out that her name was Nicki Minaj.
Of course, no kid my age had any business watching TV before doing homework, and considering who she was and the state I had left my school things, an ass whooping was brewing. Anyways, eventual ass-whooping aside, her Samurai Jack-esque video, lyrical flow, and prowess had started a flame in my heart that would burn forever. But I'd be lying if I say her name, Minaj, didn't have anything to do with it. Bearing her sultry lyrics in mind, choosing an inflected form of the word ménage couldn't have been a coincidence. But then again, her name is Maraj and it could be an inflected form of that. However, for today's discussion, the former will be perfect for the agenda.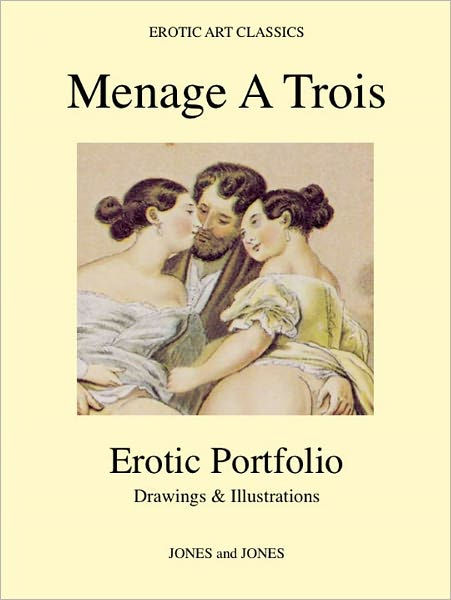 When my editor suggested I do something on Ménage à Trois my mind didn't flutter to the wine but to a story of why having two women to a man is the preferred golden ratio for most men. But before going into that, I'll explain what a Ménage à Trois, is for those who still think I'm talking about red wine. The short and most familiar answer is… threesome. Three people having sex with each other is called Ménage à Trois. Got it? Good, now back to the tales under whatever light you're reading this with.
Acquaint yourselves with; Kunle and David— not their real names— because they are the Ryan Renolds and Jonah Hill of the story. Not so much in physicality but in esteem. So anyway, I and Joseph's brother, Tunji, are playing FIFA in a dark room and Kunle and his brother burst into the room chatting about a girl they both met. This girl had all the physical qualities to keep two guys badgering on and on about her two buses and a 10-minute motorcycle ride later. They painted a picture of her to us and she was like Nicki Minaj but not as pretty and not as lyrically talented as well.
After weeks of waterboarding our ears off about her, Chioma agrees to show, well with the intentions of coming to 'collect' if you know what I mean. The plan to instigate a sex triad was something out of a poorly directed x-rated movie; Kunle would lead Chioma up to the room and right when the lovemaking begins, David would come in and offer to join igniting the ménage. But this wasn't Chioma's first rodeo and she called all the shots. She had picked up from the first encounter that they were just two horny lads drooling over her sexy exterior and she was primed to see what she could procure from them. A classic chop me, I chop you plan was in motion.
She comes and casually leads both boys to the room, tossing their poor plan into the blender. A few minutes later, Kunle comes downstairs to where David's brother and I are gisting and begins to lament how David was hoarding the main course and he was a bench warmer. From his scared demeanour, it was obvious he had made a mistake and he just wanted to scrub his memory squeaky clean of that night. An hour later, David and Chioma descend from the stairs chuckling and giggling on their way down. Looked like he had upheld the biblical status of his name and had slinged a decent dick. So much so that Chioma left without saying goodbye to Kunle. Poor, poor Kunle still rues the day to date. If only he had known these things I'm about to share with you today maybe, just maybe, he might have had as much fun as the aptlynamed David.
First of all, in my viewpoint, two male friends shouldn't be having a threesome unless they are both comfortable seeing each other's testicles in all their shrivelling glory. What happens when you accidentally get teabagged.
There are so many ways it can go awry. That's why it's usually a married couple looking for a 'unicorn'—a single person of an agreed gender to get in on the fun. Looking back to that story, something both Kunle and David lacked that is very important when planning a ménage are rules and boundaries. You don't want someone all pouty because your unicorn is hoarding your wife. God knows if some random dude did that to me he'd find out why unicorns are so rare. That said, if you're the jealous type, please leave this 'group chat'. It's not for your kind.
Vetting your extra half is also very critical. How individually attracted you are to the third and how likely you are to cheat on your current partner with your new partner are valid questions to ask. You wouldn't want that climactic scene from the movie Love happening in your relationship where the main actor cheats and impregnates a neighbour he and his partner had had a threesome with.
Respecting your partners and communicating with them too would significantly help all parties involved. And lastly, you're dealing with real-life and real emotions. Don't assume you're in a porn scene and everything is jolly and pleasant because more often than not, it usually isn't.