Dr Busola Tejumola On Amplifying Magical African Stories
"The viewership of Big Brother Naija has been compared to that of the American Superbowl, and that says a lot," Busola Tejumola says of the most-watched show on African TV. Yes, it does say a lot. Her work as the Executive Head of Content and West Africa Channels at MultiChoice Nigeria Limited has ushered in a lot of good tidings not just in telling authentic Nigerian—and by extension African—stories but also in exporting them to a global audience. In an insightful chat with DOWNTOWN's Editor, Onah Nwachukwu, Dr Tejumola discusses her's and the Pay-TV giant's role in elevating the entertainment industry by making West African content, especially Nigerian, easily accessible across the continent and the world at large.
Dr Busola Tejumola's educational background indicates her professional career's thorough foundation. Having earned her Bachelor's degree at the University of Ibadan, she got her Master's from the University of Surrey before earning herself a doctorate, PhD, from Brunel University in London. This was at the same time that she began her career at MultiChoice. She talks about how she got the job. "I got a call from MultiChoice; that's how I got in. They had a gap and a new role: Consumer Insights Manager, and I interviewed for it. I've always been curious and always loved data. And based on my education history, and at the time I had started my PhD, I was already research-based."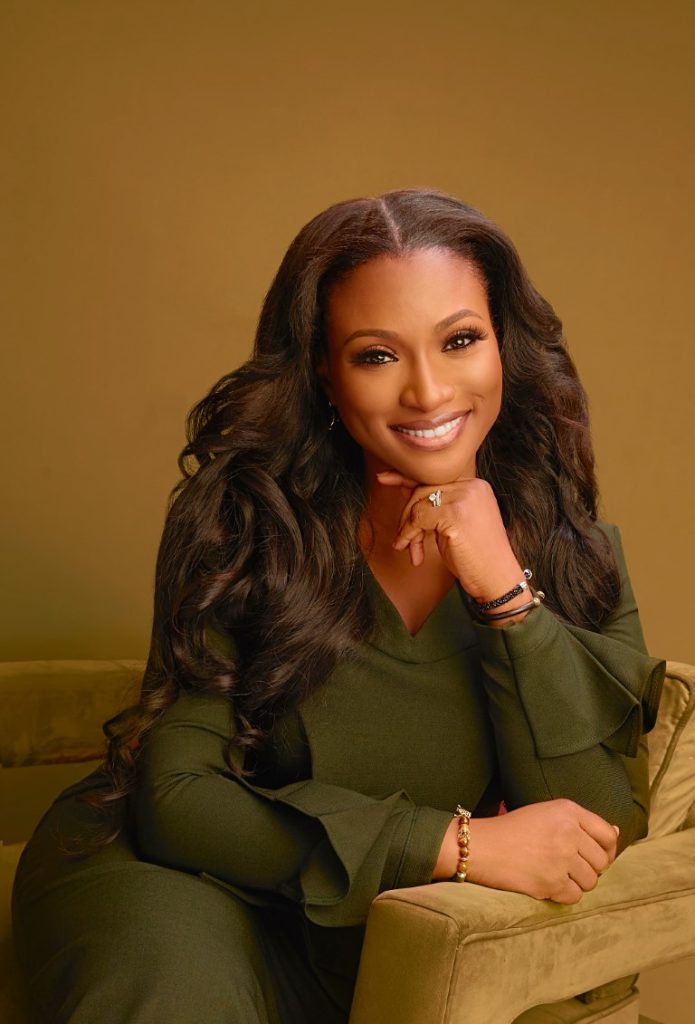 Now the Executive Head of Content And Channels West Africa, Tejumola's influence across the West African channels on various MultiChoice platforms cannot be overstated. Her stamp of approval, which usually comes on the back of extensive research, is needed for what we watch on all seven Africa Magic channels dedicated to the Nigerian film industry and two Akwaba channels for Ghanaians. She describes her role in-depth, "the role is really driving the content strategy for Nigeria and the original channels in Ghana. By content strategy, I mean, what kind of content are we creating? We rely heavily on data, and invest heavily in research and development, so based on our data, we have the trends and insights; we know what people watch, when they watch it and why they watch it because we commission research as well. What kind of content people like, what we have, how it's performing, what we don't have and how it can potentially perform. So it's really that fine art of balancing what data says, what we have and what we should potentially put on the platform–DStv and GOtv. It all fits into that one bucket of who is our target audience, what is their socioeconomic class, how do we reach them, how do we address them, and what kind of content would they like to watch? What kind of content do we need to produce or acquire across our seven Africa Magic channels and two Akwaba channels. You do know that we target the urban contemporary. Still, we are also very intentional about the hyper-local, which is the content from the regions, and that explains having three language channels that cater to some of those regions. But we know that we cannot commission or produce all the content that exists, so we also make sure that we partner with producers in the creative industry, which again drives what we do in the industry. Asides from producing and acquiring already produced content, we are also an aggregator on a broader scheme. Meaning we also onboard existing third-party TV channels that come onto the platform to help us fill those gaps and help us address the different segments we have identified through our research. The role is taking a holistic view at the business, the content that drives the business, and how we just make sure that we continue to grow that."
MultiChoice has grown tremendously over the years, and as a Pan-African Pay TV, one would expect that they have an almost uncountable amount of content. So why do they recycle content so much? "There is a global repeat strategy, so this isn't peculiar to MultiChoice or Africa Magic. Imagine if any pay-TV worldwide acquired one title and showed it once, and that was it. Because of the way the day parts are measured on TV, you have a whole day and the primetime. We understand that people watch TV at different times of the day, and at those times, we have different audiences. So imagine if it was shown once, and that was it. It wouldn't even be worth the producer's while because they produce their work so that people can see and enjoy them. Even our viewers wouldn't have an opportunity to watch it. And so that repeat strategy is a global one that you'll find everywhere in the world. We make sure that we always have the premiere slot for any content, and then repeat it because we understand that we have different audiences watching TV at different times." She says as she breaks down why we all have, at some point, come across the same title one too many times.
One show that rarely gets recycled, however, is the highly coveted Big Brother Naija, a localised version of the global Big Brother franchise, which had initially come to Africa as Big Brother Africa, to get the whole continent involved. The show got its sophomore season eleven years after its first season aired, switching homes from M-Net to Africa Magic on its comeback. Head of Production of Africa Magic at the time, Busola Tejumola, was trusted with remodelling the show. She speaks about MultiChoice's partnership with the format owners, Banijay, and shares the key to the show's successful revival. "The Big Brother franchise has just proven that it is possible that we as a country, as Nigerians, can produce world-class content that will resonate across the continent, and if I dare say, across the world, because it is also consumed by Africans in the diaspora.
The viewership of Big Brother Naija has been compared to that of the American Super Bowl—the most-watched annual sporting event in the world—and that says a lot. The group (Banijay) had licensed Big Brother Africa for almost 10 years, but at some point, it was discontinued. However, we knew that localising the format would revive it and resonate with the local market audience. It was primarily targeted at Nigerians, but we found that it's now targeted at Africans. It's been seven years of creativity, and I would say that without creativity, I don't think the show would even resonate or be as engaging as it is, so we work with the best creative minds across all our productions. It has been a key economic driver for the country in terms of the investments in the studios over the duration of the show; it's a great contributor to the economy of Nigeria. Suppose you're looking at the ecosystem that makes up the show alone. In that case, you'd obviously go from the contestants to everyone who works behind the scenes, to the fashion industry because now they have costumes for the weekly parties, food, the sets that are built, the tasks that we watch every day; there's a lot that goes into it. There are a lot of skill sets that are pulled together to make that show happen. It's a show we know we have gotten right by localising it. The more we localise, the more we see that it resonates with our audience, and the more we're able to export the urban pop culture for Nigerians. So it's a show we are very proud to always produce as long as we keep licensing."
If you are an avid follower of the show, you'd know how commonplace it is for each season to come with a new plot—last year, wild cards were introduced. This year, there are two seperate houses and viewers can alternate between two dedicated channels. When asked what the fans should be expecting this season, Dr Tejumola didn't exactly give a lot away, "feel free to let your imaginations run wild, but expect the unexpected. I will say that we make sure that we take the show a notch higher in terms of its creativity and look and feel, so every season is different, and every season has its unique theme. This season already has its unique theme, which will drive many of the creatives we'd see and experience this year. The house, as always, will look beautiful and different as it always does every year."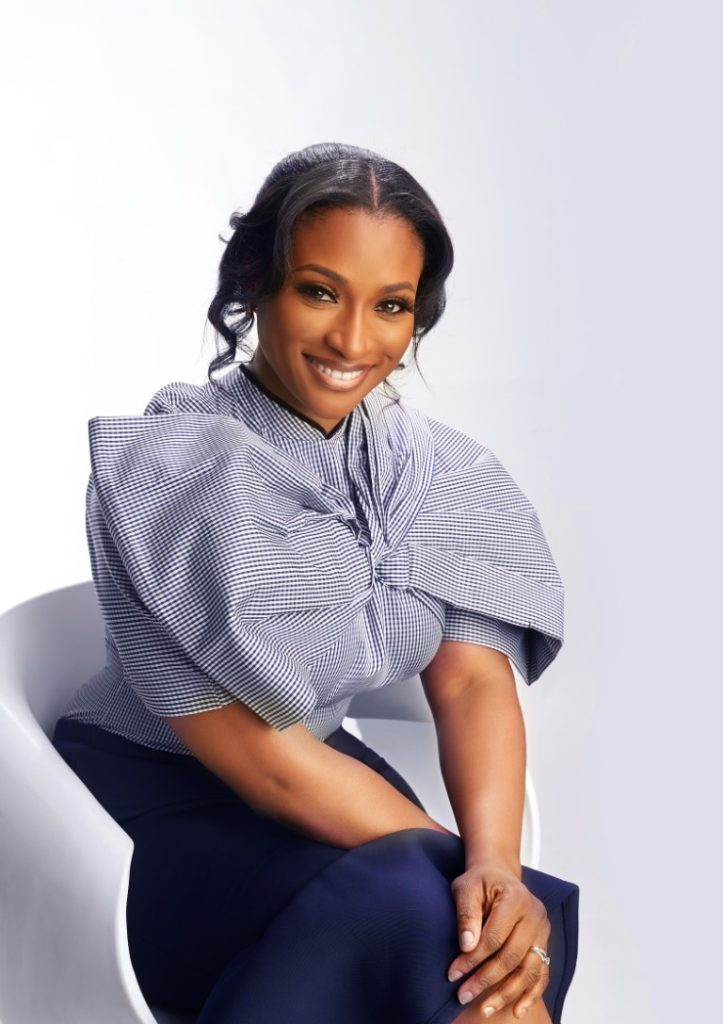 Big Brother Naija is not the only success story MultiChoice can boast of. Dr Tejumola tells us just how instrumental the pay-TV company has been to the growth of Nollywood for the past 25 years since they came into Nigeria. "We were the first to create the platform that we see now has advanced the exportation of our content to the rest of Africa and the world beyond. If you look at it retrospectively, the growth of Nollywood and that of MultiChoice and Africa Magic go hand in hand. So we continue to invest in the industry, and the industry continues to thrive and grow. Are we the only players? No, but we are big contributors to the creative industries—the film and music industries. Gone are the days when music videos had to be taken with a hard drive to TV and radio stations to be aired. We've created that platform for people to be able to deliver their music videos and for people to see this content. A few decades ago, we would wait till 4 pm before we could watch TV if you remember those times. But with the advent of Pay-TV, with MultiChoice coming into the market, we have created that platform that has made our content accessible not only to Nigerians anywhere they are in Nigeria but also to Africans. And now, through our new technology, our streaming services, to the world. We can always see the exploits of Nigerians in the entertainment industry and how Nigerian songs are dominating airwaves within the continent and beyond. We are also seeing now that Nigerian movies are also gaining popularity in cinemas abroad, so you'll find a Yoruba movie premiering in London. How did it get there? It is because we originally created that platform and accessibility to the content for Africans in the diaspora and by extension, for the global audience to see what we have, and that has put a spotlight on Africa and Nigeria."
As Dr Tejumola mentioned, another route MultiChoice has taken to export local content exponentially faster is introducing a digital streaming platform called ShowMax. Thanks to streaming, Africans in the diaspora can easily access their favourite titles anytime; and they are not left out of the trend. Dr Tejumola reintroduces the platform as she also shares insight on Nigeria's acceptance of streaming culture. "Regarding streaming, we have ShowMax, which is our Xbox platform. Will it take the place of Pay TV? In the short term, I don't believe so. Suppose you look at the landscape of Nigeria, speaking of the number of households who have TV, mobile phones and access to the internet. In that case, I think we still have a long way to go before we get to the conversation around 'will streaming take over linear?' At the moment, I think that they will play hand in hand. At some point, as the internet penetration increases in Nigeria, we'd see that there will be an expansion of streaming services and their accessibility. But for now, they are very low in the entry levels, but data is still not as accessible as it should be. ShowMax is already in 50 countries in Africa and the diaspora. We will continue to put our content there, play in the space, and evolve with technology. We have something for everyone; that's what we say and live by. By that, we mean there is content for everyone and technology for everyone. We are innovation leaders. If you look at our history and trends, you'll see that we've been ahead in innovating and technologically as a business. And obviously, it's a no-brainer that we are already playing in that space (the streaming space) as well. Even before the streaming industry became what it is now we already had DStv Now, Box Office and Catch-up. You could say it's not the same as streaming, but then technology has evolved. But you'd see that we have always been ahead of that curve. We've always had connected video. What we always will do is also evolve with the advancement of technology."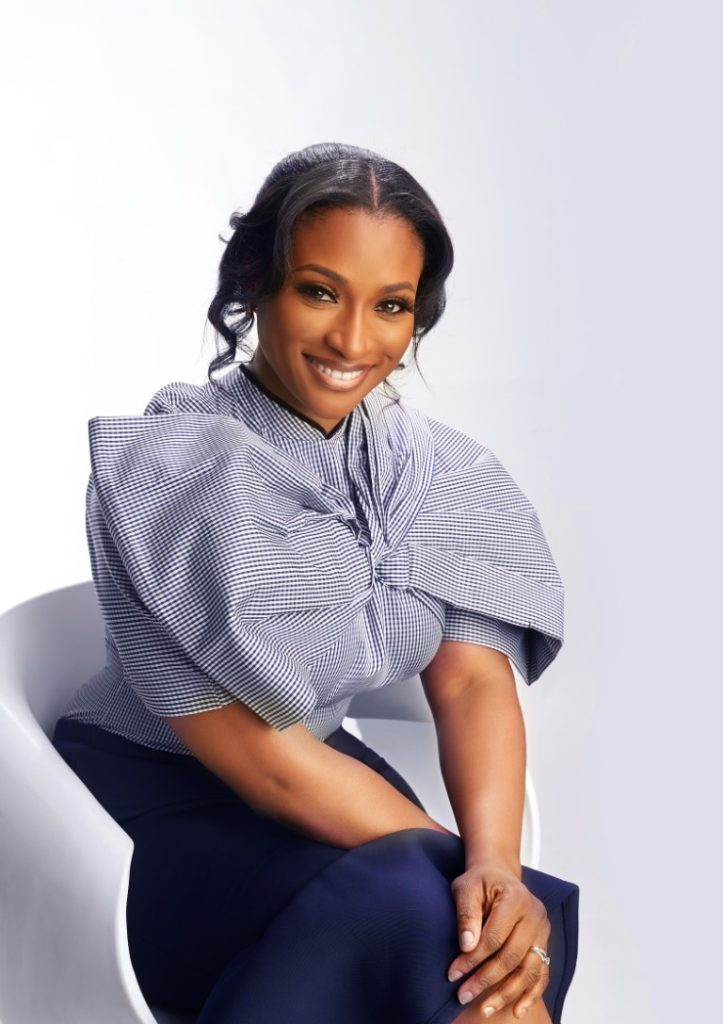 Today, ShowMax is in direct competition with several other streaming platforms globally. Although she dismisses that notion, citing that their competition isn't just the influx of these streaming giants. But how do they intend to keep and grow their subscriber base in this viciously competitive space? "We will continue to remain innovative; this is what we do. It is who we are. It is in our DNA to remain innovative and enrich lives, so in every sphere of what we do, we will ensure that we continue to enrich lives, either through our productions, training, our MultiChoice factory or the many productions that we commission. Streaming services are not the only competition that we have; we don't view direct competition as just the streaming services. Even airtime is a competition because a subscriber sits down every month and decides whether to pay for entertainment—be it ours or the competition's— whether to pay airtime, rent, buy food, or pay for something. So you see that we view competition more holistically than just our direct content competition. These are the factors that I believe we need to continue to weave into what we do, continue to assess and to adapt with the environment that we operate in. We will continue to produce content and ramp up our productions, production values, quality, and volumes. We will continue to provide premium entertainment across all genres and socioeconomic classes in the market. So whilst we know that certain services are targeted at the upper class, we've got the whole pyramid to cater to, down to that person who goes out in the morning as a mechanic, has a family at home and values family time on TV. We already know that content is the primary driver; it is what takes anyone to any platform. It is the content people are after. So at some point, we know that we will get to a point in the world where the content function will be hardware agnostic. It wouldn't really matter what platform it's on; people will follow the content. And so we are very deliberate and are still very grounded in producing and commissioning content as we always have. I believe that we are the single largest Pay-TV company in Africa that has the highest number of content hours in the library. We've been doing this for over 25 years, so we have hundreds of thousands of hours banked in our library. So we won't stop producing now; we won't stop creating that content."
As a key contributor in the industry, Africa Magic is also known for hosting the biggest night in African film and TV for the last eight years, the Africa Magic Viewers Choice Awards. The gala's pull power in bringing together the most prominent names in the African film industry is unrivalled. However, for this year's ceremony, which happened in May, the itinerary was split across eight separate days in a novel programme of arrangement. Dr Tejumola explains what the idea behind that move was, saying, "The idea behind unbundling the Africa Magic Viewers Choice Awards; I'd call it unbundling because a lot of these things were already happening, but most of them happened on the night and were all moulded into one event. And so yes, we had the opening for our sponsors, and then we had the main award. If you look at how far it's come, you'd see the role it has played in the industry. When you win an AMVCA, you want to do better. The more you recognise and reward excellence, the more you raise the bar for the next crop of productions you will see in the market because everyone wants to be at the standard of content that wins an award anywhere in the world. If you look at the journey of the AMVCAs, we felt that it was a critical time for us to unbundle it and celebrate the other industries that feature or play in the film and TV industry. The events were intentionally created that way. So we started with the opening, which we always do, and then we had the fashion show. Fashion, we know, plays a very big part in the AMVCAs. The red carpet is one that always sparks conversations and trends that go beyond the borders of Africa. And so we just felt that the festival would celebrate cultural excellence and spotlight these different industries. So for the fashion show, for example, we showcased how fashion has evolved as an industry over the last seven editions—you'd be surprised at what we used to wear to the AMVCAs in 2013. As always, we also had a competition to celebrate and encourage budding designers because, again, we always enrich lives.
So we enriched the lives of nine contestants that got selected and paired with fashion industry coaches such as Ohimai Atafo, Lanre Dasilva and Bayo Oke Lawal. These are strong voices in the fashion industry, and anyone they coach knows they are on their way to success. So it wasn't only about the designs or the fashion; it was also about the business of media. And then, on the next day, we had our 'young filmmakers day' that was powered by our MultiChoice Talent factory. The MultiChoice talent factory has a vision to upscale the young talents and the future of the creative industry. And the more they are grounded, the more they have the world-class training that we give them, the better for the industry. So we got the potential young filmmakers all in a room; they had a masterclass on scriptwriting and storytelling by Grant Housley, who is a producer, director, and writer for Paramount Studios in Hollywood. It was a very insightful day for them. For some of them, it got them thinking about what they really wanted to do and how they would achieve it, and just the fundamentals and foundations of storytelling. So we felt that that was very important to cater to that segment of the creative industry—the young. Then we moved to 'digital content creators,' a new category this year. This is almost a new industry on its own, and as always, we are at the forefront of encouraging and making sure that it becomes an industry that thrives and has the right foundation. So we had a panel that day talking about the journeys of the content creators, why they do what they do, and what the future holds. Our keynote speaker was Mr Emeka Mba, the former Director-General of the National Broadcasting Commission. He gave very insightful nuggets that day. We started conversations that will be thought-provoking for that segment of the creative industry. What next? What is the future of content creators? Can we transition some of them to TV, and how do we do that? Then we moved to our' content market day.' As you know, across our seven Africa Magic channels, about 80 per cent of the content on there is acquired, and they are acquired by producers in the industry. So it was important for us to re-educate them on our criteria, standards, the evolution of the film industry, and the kind of content they should produce. So it was a really good engagement with the producers for the industry. On Thursday, because May was African month, we had to celebrate the diversity of African culture. We had dance troops from different parts of the continent and people who came with poetry from Kenya and other parts of Africa. It was a night of glamour, fashion and culture. On Friday, we had a sit-down with the Hollywood talents that came through for the AMVCAs. There were five of them: Tasha Smith, Sidra Smith, Bayo Akinfemi, Brandon Micheal Hall, and of course, Grant Housley. The reason why we brought them through is that we know that it is time for the collaboration to start. We have been scratching the surface, but it is time to start telling our stories in a way that we want the world to see it. And Hollywood tells African stories for us the way they think they should be told. But bringing them here was really eye-opening for them. It has birthed a lot of collaborations already, and we see that there is a synergy, and that is this wealth of untapped stories that we have and can tell. And so, there will be skills transfer and that amplification of the African content to the global audience. And then finally, we had our AMVCAs which really just recognises and rewards excellence in the creative industry."
Getting their craft on Africa Magic is a significant first step for potential content creators looking to someday win the coveted AMVCA. How do they go about it, and who best can provide the how-to? When asked for a guide for content creators looking to find a home in MultiChoice, Dr Tejumola says, "We look out for great stories. There is always a target audience for anything that is created. Content is always subjective, so the creatives need to know who their target audience is. They need to ensure that they are going with the industry standards with whatever they produce. I know that for MNet, Africa Magic, we have set the standards at least for entry levels, so there are benchmarks to look out for. So creativity does go a long way; it needs to be strong. Your story must be relatable, well-thought-out, engaging or compelling, whether in Hausa, Kanuri, Ijaw, or English. We watch movies or series that are not even in English. We don't understand a word but sit through it because the stories are universal. Continue being innovative. We have an accessible platform, a portal that accepts pitches, and we acquire content for all of our Africa Magic channels. So we have many outlets for the distribution of content that is already produced. Our offices and emails are open, we have our studios, the portal, and there are quite a few outlets from which we can receive stories or produced content, but it starts with telling that one good story."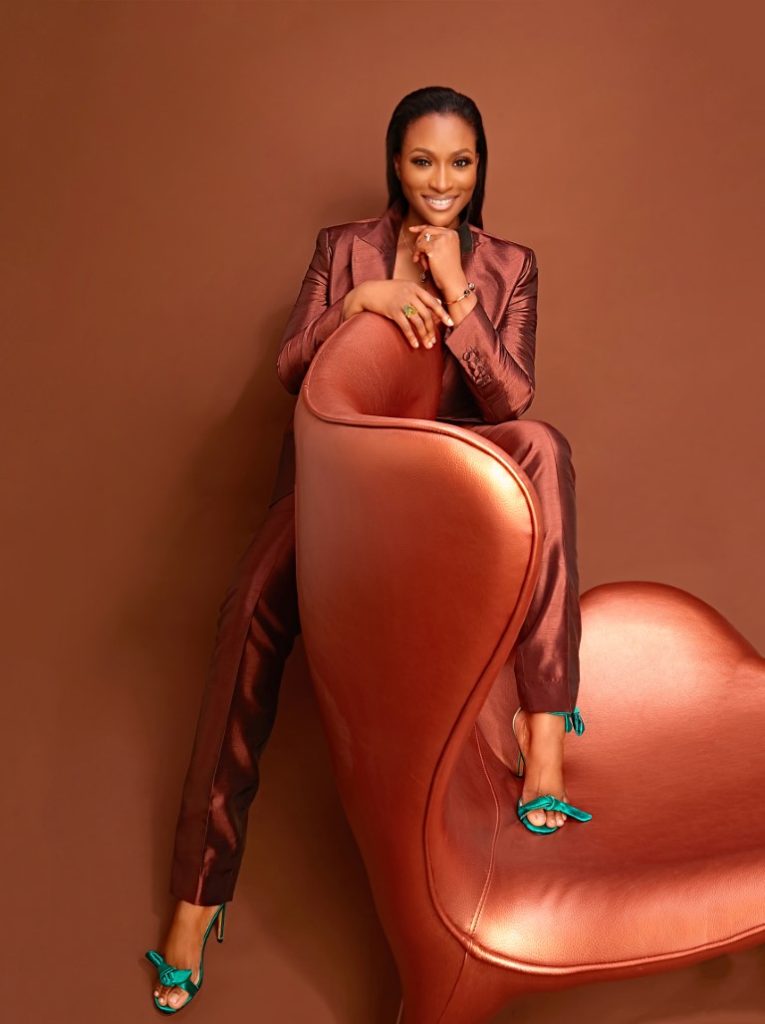 Dr Tejumola's role as an African story amplifier has been quite impactful. Her rise through the ranks at MultiChoice is nothing short of impressive too. What has the journey been like for her so far, one might ask? "It has been an interesting journey, one of growth, self-discovery, and just really expanding my capacity—as a person and in my skill sets and experience. Consumer insights is basically research, finding the insights in the market, how they tie into the business, the opportunities, the gaps in the market as a whole, and how we as a business could maximise some of these opportunities. But as time went on, it became very evident that there were some emerging themes that we weren't necessarily paying attention to in the market, and somehow, that took me into the strategy room. And so, from the consumer insights, I became head of strategy, which was basically running with the strategy for Nigeria, making sure that certain projects that did not necessarily fit within any unit didn't fall through the cracks. An example is what we now know as pop-up channels or holiday channels. We started with Carnival Calabar, and before we knew it, we found that a lot was going on in Nigeria that people didn't see except for people who physically attended. So it's been a great journey of showcasing what Nigeria has in terms of content, culture and talent because, really, if we don't put this on TV, it is difficult to find its way to the mainstream."
When asked about some of the traits and strategies that have helped her through her illustrious career, she revealed, "One is mentorship. I have a few mentors who themselves are really strong in their fields. Everyone needs some kind of guidance in their career. I read a lot, so also reading has helped. But it also starts with just aligning my personal values with that of MultiChoice. I think that's one of the reasons I even joined the company in the first place; it was because I saw that the values of MultiChoice and mine aligned. So it's one just always dreaming. I always tell the people I mentor that everyone's dreams are valid. However, a dream without an execution plan or knowledge remains what it is, a dream. So yes, I'm a big dreamer and risk-taker. Everything is impossible until it's done; that is my mantra. Those three things have really helped and have shaped me in my growth. My quest for knowledge, mentorship, and just dreaming of what I want to do and how to get there."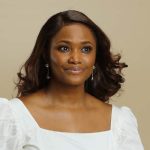 A lawyer by training, Onah packs over a decade of experience in both editorial and managerial capacities.
Nwachukwu began her career at THISDAY Style before her appointment as Editor of HELLO! NIGERIA, the sole African franchise of the international magazine, HELLO!
Thereafter, she served as Group Editor-in-Chief at TrueTales Publications, publishers of Complete Fashion, HINTS, HELLO! NIGERIA and Beauty Box.
Onah has interviewed among others, Forbes' richest black woman in the world, Folorunso Alakija, seven-time grand slam tennis champion, Roger Federer, singer Miley Cyrus, Ex Governor of Akwa Ibom State, Godswill Akpabio while coordinating interviews with Nigerian football legend, Jayjay Okocha, and many more.
In the past, she organised a few publicity projects for the Italian Consulate, Lagos, Nigeria under one time Consul General, Stefano De Leo. Some other brands under her portfolio during her time as a Publicity Consultant include international brands in Nigeria such as Grey Goose, Martini, Escudo Rojo, Chivas, Martell Absolut Elix, and Absolut Vodka.
Onah currently works as the Editor of TheWill DOWNTOWN.