DIY: WALLET FRIENDLY HOMEMADE HAMBURGER
Hamburger is a popular classic meal that is nourishing, tasty and mouthwatering which can be homemade, if you have a frying pan, oven or grill.
I discovered this recipe when I had a craving for hamburger and my wallet wasn't exactly hefty at that time to purchase a hamburger for N12, 000 from a popular celebrity's site.
The funniest thing was when I went to the mart, I spent less than N6,000 to purchase all my recipes, so for people who would like to experience the same wallet friendly homemade burger like mine and cannot afford a N12,000 hamburger, here's my nourishing and wallet friendly homemade hamburger ingredient.
INGREDIENTS
Ground meat or Minced meat – 80g Olive oil – ½ tsps. Crushed crackers/ bread crumbs Egg – 1 Tomato – 1 Milk Soy Sauce Seasonings: salt, garlic, pepper or any other spices of your choice. Round bread or Burger bread
METHOD
Step 1: Add in your ground meat, crushed crackers or bread crumbs, soy sauce, milk, egg, and spice in a large bowl and use your hands to mix them until smooth, and then press down.
Step 2: Cut the hamburger patties into six (6) parts. Set out a foil paper or baking sheet and place the formed patties on the baking sheet or foil paper. Put a dent in the center of the patties before cooking, so it won't puff up.
Step 3: On medium heat, preheat the oven, grill or frying pan to 350- 400 degrees. Place your patties to grill or fry for 3-5 minutes per side.
Step 4: Fill the hamburger buns or bread with the patties, add your onion, sliced tomatoes, ketchup, and lettuce. Then place it in the frying pan/oven/grill to heat for 2- 4 minutes.
You can serve your mouthwatering hamburger with either fries and a cold fizzy drink or yogurt.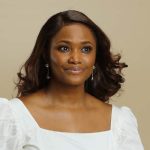 A lawyer by training, Onah packs over a decade of experience in both editorial and managerial capacities.
Nwachukwu began her career at THISDAY Style before her appointment as Editor of HELLO! NIGERIA, the sole African franchise of the international magazine, HELLO!
Thereafter, she served as Group Editor-in-Chief at TrueTales Publications, publishers of Complete Fashion, HINTS, HELLO! NIGERIA and Beauty Box.
Onah has interviewed among others, Forbes' richest black woman in the world, Folorunso Alakija, seven-time grand slam tennis champion, Roger Federer, singer Miley Cyrus, Ex Governor of Akwa Ibom State, Godswill Akpabio while coordinating interviews with Nigerian football legend, Jayjay Okocha, and many more.
In the past, she organised a few publicity projects for the Italian Consulate, Lagos, Nigeria under one time Consul General, Stefano De Leo. Some other brands under her portfolio during her time as a Publicity Consultant include international brands in Nigeria such as Grey Goose, Martini, Escudo Rojo, Chivas, Martell Absolut Elix, and Absolut Vodka.
Onah currently works as the Editor of TheWill DOWNTOWN.