Banke Meshida Lawal's: Beauty Odyssey
The beauty industry has undergone an incredible transformation in the ever-changing world of beauty. The rise of beauty brands in Nigeria who produce their beauty products and function as makeup artists is one notable trend that has evolved. This change in the environment has given customers more options and pushed the limits of ingenuity. Banke Meshida Lawal, the visionary creator and CEO of BMPRO Makeup, is one of the icons driving this movement. Banke's career in the beauty industry has established new benchmarks and sparked a passion for innovation in the Nigerian beauty industry.
Banke Meshida Lawal's name is synonymous with perfection in the world of makeup artistry. With her artistic ability and dedication to her craft, she has created stunning looks that have adorned so many people's faces. Apart from the fact that she is dedicated to producing high-quality cosmetics products, she is working tirelessly to create better versions of cosmetics that are already on the market and establishing new benchmarks for the beauty industry as a whole. Product development has also benefitted from her impact in addition to the makeup artistry industry, where she works hard to achieve excellence.
In a quick chat with TheWill DOWNTOWN's Dorcas Akintoye, Banke Meshida Lawal discusses her incredible journey in the beauty industry. Banke shares details on her journey in the beauty and creative sector, shedding light on everything from her initial inspiration to creating BMPRO line and her commitment to enhancing product quality.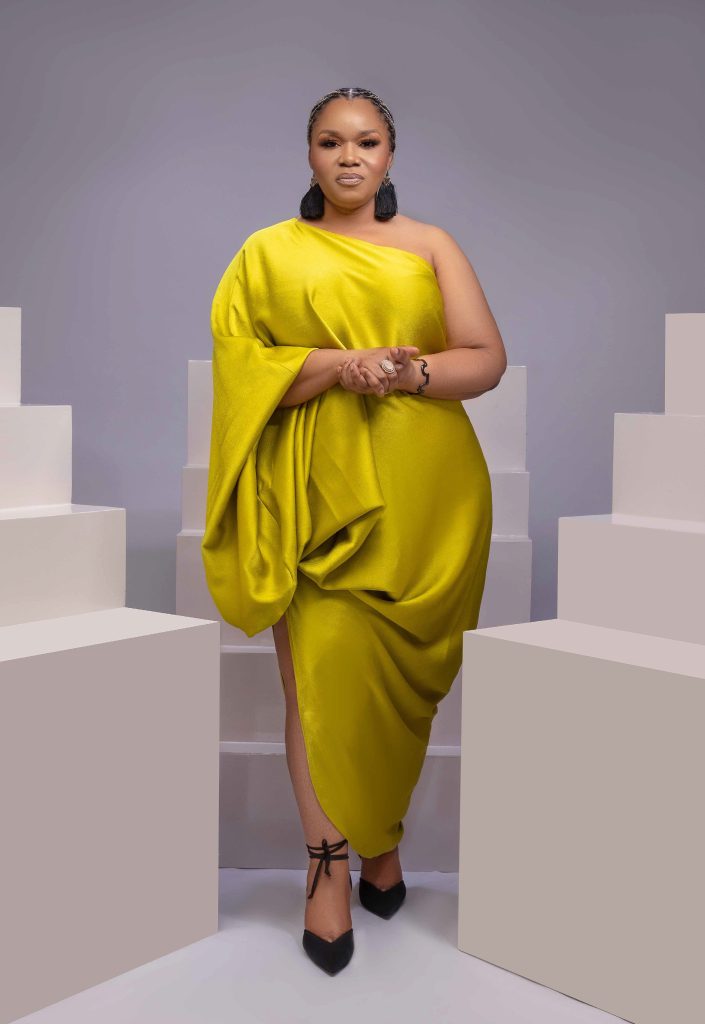 Can you share a memorable moment from your early days as a makeup artist that shaped your career?
In the early days, I'd travel a lot to the north. Met and became friends with a lot of celebrities and politicians. It was how kind and gracious they all were. On one occasion, my makeup box got trampled on the tarmac, and I lost everything. My host paid me back thousands of dollars to replace everything I lost. Her kindness has stayed with me until today, and I fondly remember that moment.
How did the idea for a makeup line come about, and what was the journey like from concept to reality?
I'd started this thing in Unilag (University of Lagos). I was making people up and doing their hair when they had parties. So I became popular for this. I charged for my time and skill, and in my 2nd year, my boyfriend asked why I hadn't made it a formal business. I was just happy to get paid and put it in savings then. So I listened and coined a name (after suggestions from him and my mum). We have evolved over time, with many facets to the business.
Your makeup line has over 40 products. Which one do you consider your personal favourite and why?
Our foundations, pressed powders, primers and pencils. I can't pick one item. They make the art of makeup easy and fulfilling because they solve huge problems. Our foundations, for example, conceal to give a very flawless appearance to skin. It's so amazing—the same thing with the pressed powders.
What strategies or values have helped you maintain BMPRO's success in such a competitive industry over the years?
We solve problems- once I identify a gap in the beauty routines of our clients, I work tirelessly to fill it. For example, our new duo liner and mascara set to launch. One package that packs a punch. I've worked with lots of brands over the years, and once I find something is lacking, we go on to create a BMPRO version – an improved quality of an existing product made to cater to our peculiarities. As an artist, my first-hand experience is an asset. I'm driven by passion and imagination, and I just want to create beauty.
As a makeup artist, you've worked with numerous clients. Is there a particular transformation or makeover that stands out as your proudest achievement?
Working with Olori Sekinat Elegushi these days is a favourite.
Always well-curated for every project. Her features transform under my artistry, and it's always a pleasure to see. Every look is inspirational.
Back when I worked with Nigeria's First Lady- Dame Patience Jonathan. Her beauty came through with my artistry. BMPRO makeup curates beauty on faces that are otherwise ordinary. This beauty then endears them to the public.
Features are enhanced and portrayed stunningly.
BMPRO has a training school.
What qualities do you look for in aspiring makeup artists, and what do you hope they gain from your training programs?
We instil discipline and confidence in our artists.
The road to that is to ensure they become very skilled in creating beauty. Versatility is also a must, as beauty is not one track.
An artist must be fuelled by passion, hard work, and creativity. Over time, confidence is improved, and they are then able to hold their own even in a saturated industry.
The beauty industry is constantly evolving. How do you stay ahead of trends and keep your makeup line and services relevant?
We are a stamp of unrivalled quality.
This has always been our watchword. No matter what, beauty services will always be needed, and BMPRO is there to provide top-notch quality. Our patrons enjoy this.
They know that with BMPRO makeup they will stand out.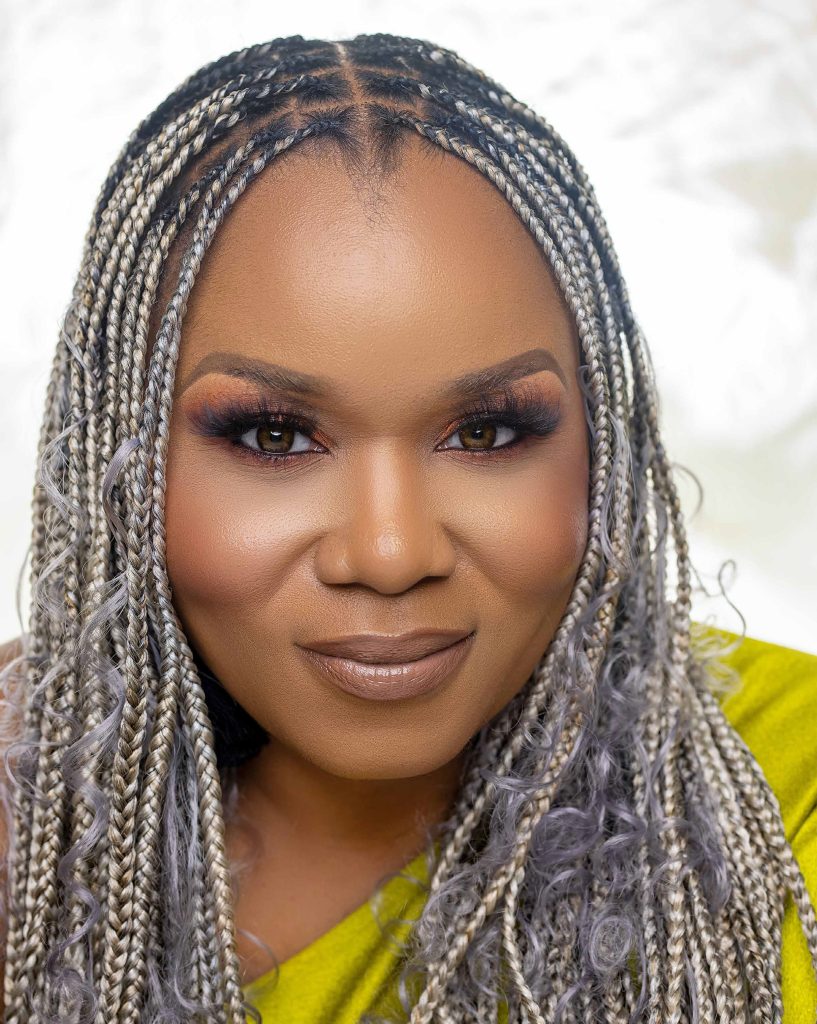 Can you share some advice for aspiring makeup artists who are just starting their careers in today's beauty industry?
There must not be any room for mediocrity.
The beauty industry, though seemingly saturated, has room for lots more talent. Bring something to the table. Strive for perfection. Don't hope to serve every Tom, Dick and Harry.
Carve your circle and serve them very, very well.
Do not expect loyalty. Do not be too emotional with your clients. Just as beauty is fickle and fades, life will always come to you in cycles. Adapt well and move when you have to.
What's the most challenging aspect of being a CEO and founder of a beauty empire like BMPRO, and how do you overcome those challenges?
I realised early on that I'm an artist first before a business manager.
So getting a team to manage the business was one of the best decisions I made. As I have a lot of acquaintances and friends, this always interfered with the progress of the business. So I separated this a very long time ago. Now, all I do is think about the next lip colour or eye shadow I plan to use and leave my agency to deal with scheduling, financing and legal.
My support on the home front, too, is super amazing.
What do you believe is the most exciting aspect of the beauty industry right now, and why? As a makeup designer, research technology and AI is doing a lot. When I go to our factories abroad, I'm so blown away by what's happening. I'm excited to be bringing them home to Nigeria and can't wait to see how it plays out.
Do you also do makeup for movies, or is your expertise primarily focused on glamorous makeup?
My focus is on the glamorous and beautiful side of makeup artistry. Set life can be very tedious, and I have realised I prefer the exhilaration of creating beauty to working in the movie industry.
Can you name a makeup trend that you predict will be big in the upcoming year, and why do you think it will gain popularity?
Glowing Glossy Makeup. Started with skin, and now we are on to cheeks. Brows are in, and eyes should be perfected soon.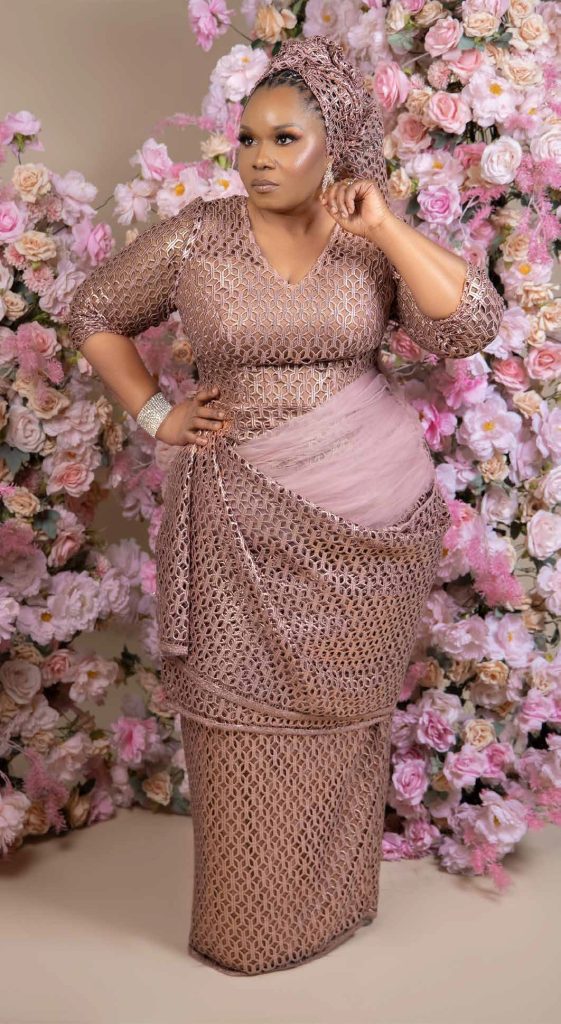 There's been a growing emphasis on inclusivity and diversity in the beauty industry. How do you think this has impacted the industry, and what role does BMPRO play in this?
Our full filter foundations and powders cover a wide spectrum of skin colours and tones.
We plan to continue to expand. We also have makeup that completely covers problem areas (BMPRO veil and BMPRO concealers), albinism vitiligo, hirsutism, scars etc.
I have worked with thousands of diverse women, and as I said, anytime I identify a gap in the availability of products, I get to work with our factories and design products. With our products, we have been able to create stunning beauty and the wearers' confidence skyrockets. It's such a joy to witness.
When you're not working on makeup, what's your favourite way to unwind and find inspiration outside of the beauty world?
Travel. I love to explore the world – culture food and listen to Music non-stop.
As a successful entrepreneur, can you share a key lesson or piece of wisdom you've learned on your journey with aspiring business owners?
Always strive for perfection in whatever you do. Also, appreciate the people who support your business and love on them hundred percent.
What role does makeup play in empowering individuals and boosting their confidence?
A LOT. And the ability to apply it on oneself and do a good job? Priceless. We are planning a lot of DIY training classes this new quarter. Even if it's one thing you know how to do well, pat yourself on the back and let it shine through.
Can you share some of your long-term goals for BMPRO Makeup Group and where you see the brand in the future?
The plan is to expand globally. Be available to every woman worldwide, unstopped by the difficulties encountered with running a business in Nigeria. It's hard, but we will continue to push through. We are like a hidden gem. I get messages every day about how amazing our quality is. We also get the occasional notification of dissatisfaction, and this helps us to go back to the drawing board to make our formula better.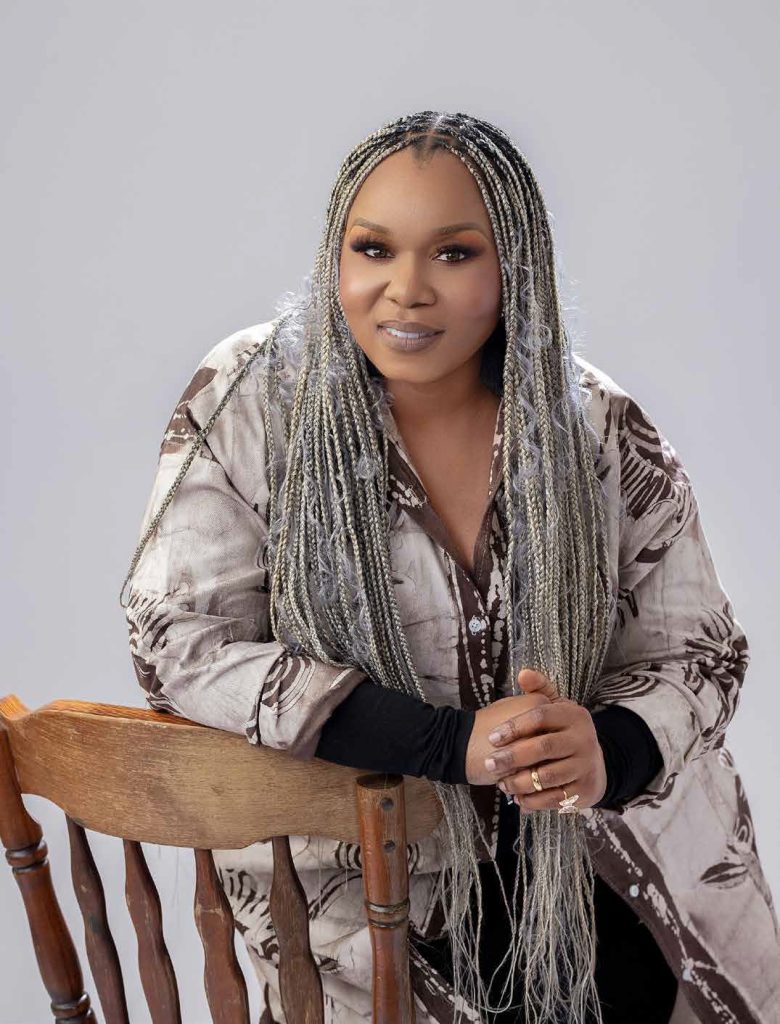 Finally, what's the most valuable piece of advice you've received in your career that you'd like to pass on to others aspiring to make it in the beauty industry?
Don't care what people think. Just keep going, Don't stop. Find your space/niche and strive for perfection with everything you create/ deliver.
Separate your finances and have someone manage things for you, but be very aware and involved, too.
Integrity, steadfastness, honesty, and discipline are key.
Create your signature, and don't be swayed by trends and what other people are doing. Don't ever think the grass is greener in other people's yards- it's probably sand in there.
Water your own grass!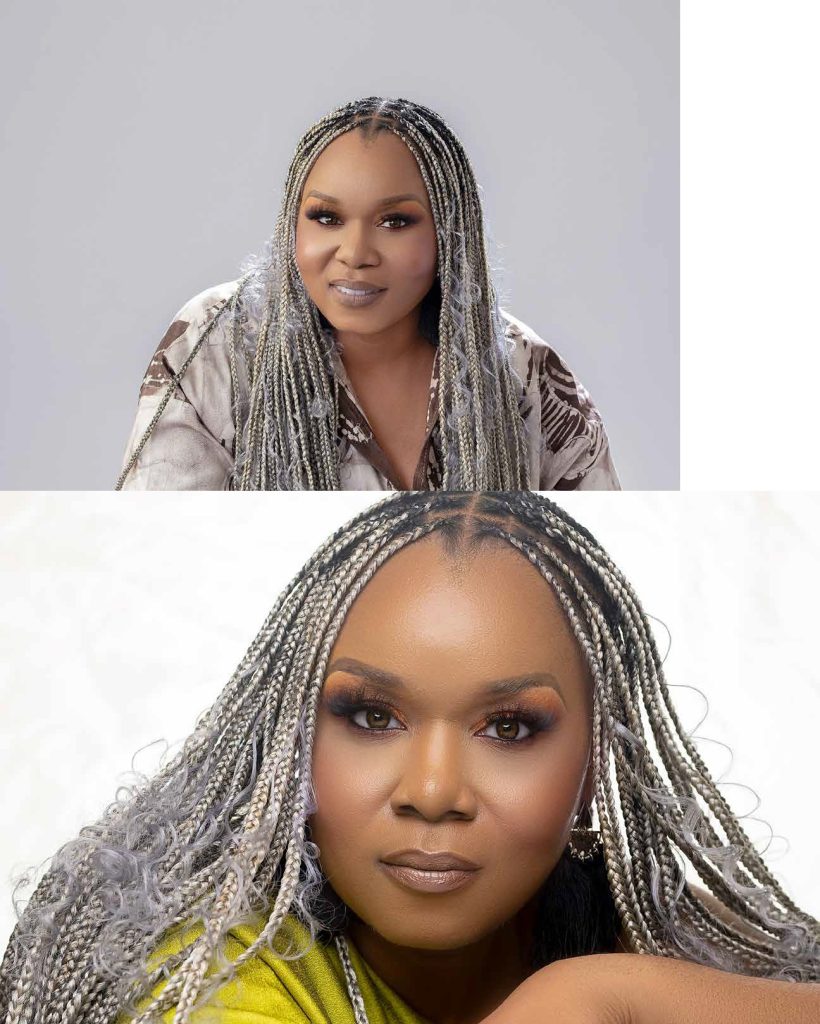 Dorcas Akintoye is a dedicated writer with more than 2 years prolific experience in writing articles ranging from food, entertainment, fashion and beauty. She has a National Diploma in Mass Communication from Kwara State Polytechnic, Ilorin. She loves writing, listening to music and playing scrabble. She is a highly-skilled, enthusiastic, selfmotivated professional writer.