Kunle Remi: Charting A Kindred Path
Life stories have always been about perseverance and commitment.
Although the final destination is glamorous and swoon-worthy for most people, the journey was anything but. Whether or not we will chart a particular course and just how successful and fulfilling that endeavour will turn out to be are two recurring questions we ask ourselves. They are two of the inquiries we may never have answers to until we embark on them, either strategically or by fate. In Kunle Remi's case, although his present placement in the Nollywood hierarchy is not his final destination, his journey to the industry's mountaintop was as calculated as it was fateful.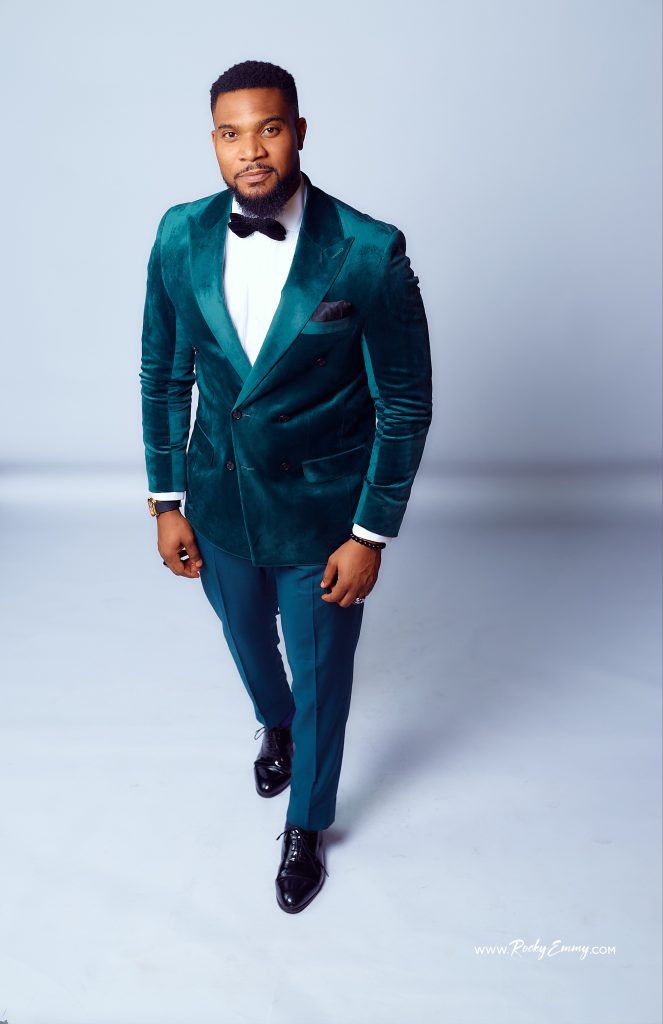 Born Oyekunle Opeyemi Oluwaremi, the actor, producer, filmmaker, content creator, host, motivational speaker, entrepreneur, and model, thrust himself into the spotlight in 2020 when he won the seventh edition of the Gulder Ultimate Search in 2010, one of the biggest family reality TV shows in Nigeria at the time. Just over a decade later, thespians in Nigeria and all around the world relish his performances in some of the most successful feature films in the country, most especially Kunle Afolayan's Netflix-distributed epic fantasy, Aníkúlápó, and Toyin Abraham-produced suspense thriller, Ijakumo.
Kunle's path to significant lead roles in Nollywood today was anything but linear. Despite being heavily involved in acting as a child and discovering his passion for acting as a teenage youth drama teacher in church growing up, Kunle saw his life compass point to Fisheries and Wildlife Management at the University of Ibadan and later Sheffield University for Tourism and Hospitality Management. When asked about the frustration of making those formal education stops on the way to his predetermined destiny of becoming an actor, he explained, "I am committed to the process… it's a journey, and I want to experience every part of it.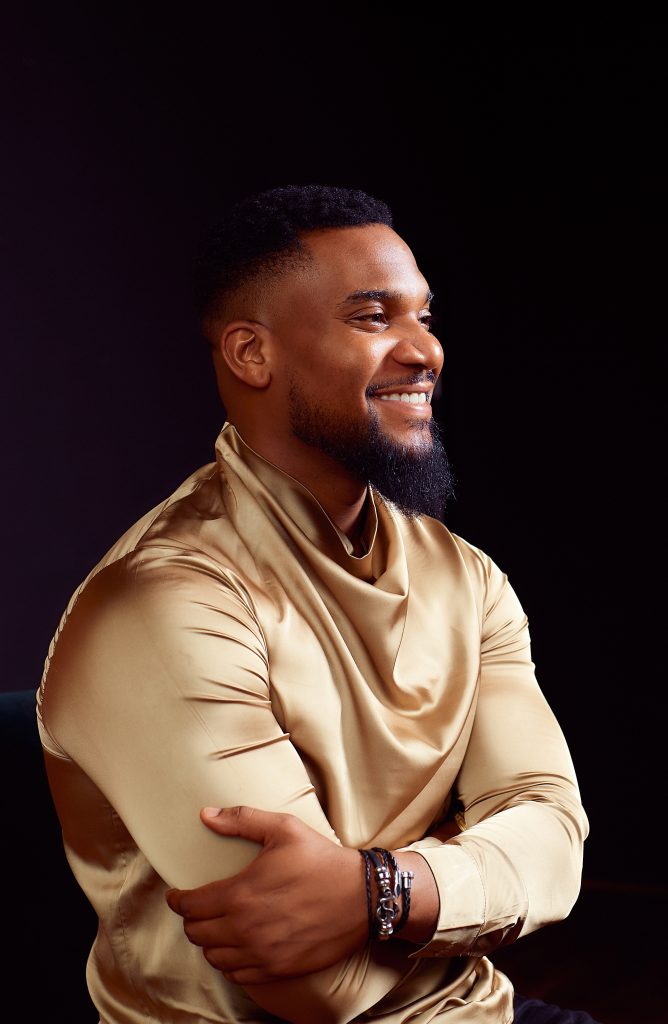 My process happens to cut across fisheries and wildlife management, tourism, and hospitality. With God, destiny will always be fulfilled."
Destiny always finds its way to manifestation, and although fate has a way of swinging events in and around it, we play a significant role in being alert to opportunities and signs in the form of epiphanies.
Kunle explains his thought process for deciding to compete in the 2010 edition of the Gulder Ultimate Search.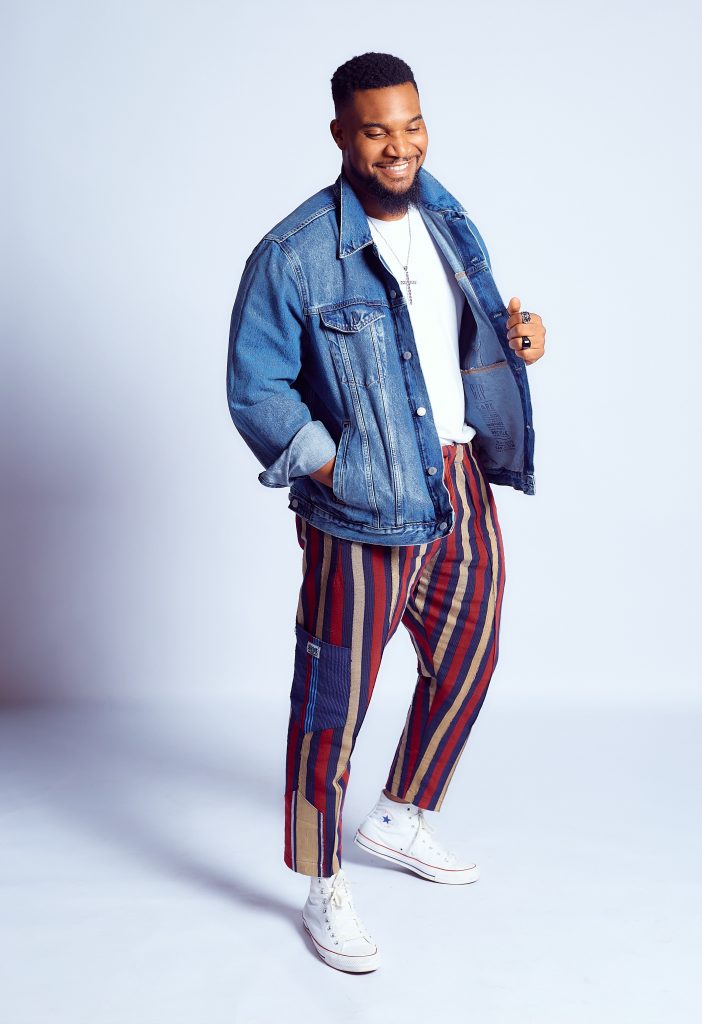 "Remember, I am hungry but not in a hurry. Participating in the Gulder Ultimate Search was a path of exploring my adventurous side, not about being my breakthrough for acting. I am grateful for the unexpected doors it opened! Many don't know this, but I am not competitive, I am committed to giving my best, and if it's mine, it is mine."
After stopping his prolonged interaction in courses unrelated to acting, Kunle finally decided to return to his long-time passion, acting. He would enrol at the New York Film Academy in pursuit of it. How was it like being temporarily away from the spotlight at a time he had just gotten a hold of it? "Believe it or not, I was focused on being fully present at school! I needed to take advantage of the preparation for the journey ahead."
While at the New York Film Academy, Kunle got a chance not many Nigerians do—he hosted the Academy Awards nomination event in Beverly Hills in what was his first significant hosting appearance. He shares his experience hosting one of the most significant events in Hollywood while confronting a decision about his acting future, a question of where he will set up shop, back home or in Hollywood. "Representing a station as the host of the Academy Awards nomination ceremony was a blessing I never saw coming, but I was in the right place at the right time. Speaking about wanting to stay back, people advised, as usual, that I stay back, but I held onto an abundance mindset, not that of scarcity, which allowed me to return home with ease and confidence that I would shine in my home country and then represent Nigeria on the global stage. I am on track!"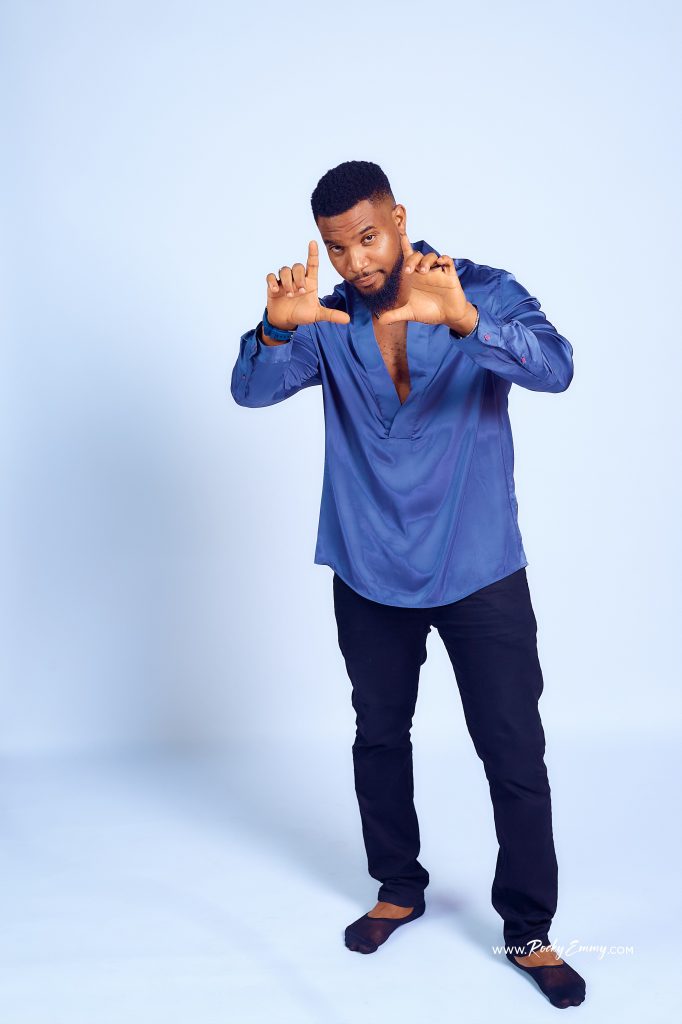 Kunle would land his first movie role whilst in film school. His debut role came in 2012 in the movie, Heavy Beauty, two years after he won the Gulder Ultimate Search crown. "The in-between presented a fair share of struggles rooted in me not being wholly grounded in performing professionally then. I was an entertainer; I danced (had a dance group), planned events, and acted in church… but I needed reps in an actor's mental, technical, and business orientation."
Unlike his colleagues, the actor began performing stunts in the early stages of his career. What would his motivation for that be? "Preparation for a global superhero role—I will keep saying it until it happens!"
After graduation, it wasn't enough that he had learned how to act professionally, Kunle returned to the NYFA to study filmmaking and directing for another year. He talks about his biggest takeaway from the Hollywood setup at a time when the film industry back home was coming of age. "My biggest takeaway is that credence must be given to the distinct nature of the two industries and audience expectations. And with that understanding, I am building my ammunition for my major directorial debut—so I can't say much more than that for now."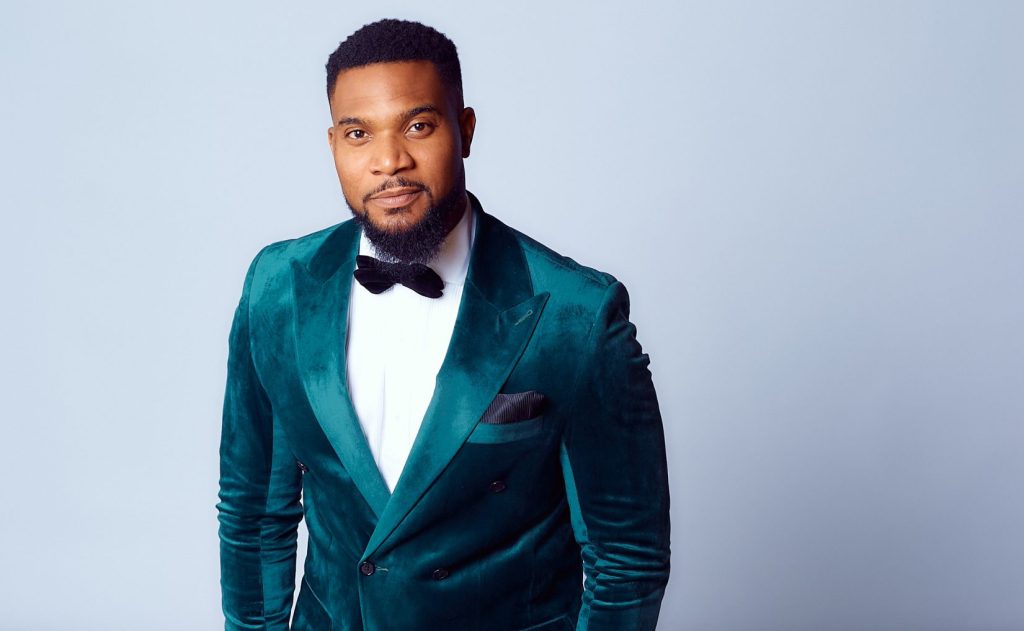 Comparing Nollywood to its counterpart industries globally, especially in America, has always been a recurring theme. Courtesy of the world's heavy consumption of American pop culture, Hollywood sets the bar not only in filmmaking but in entertainment generally.
Today, however, the previously wide gap has steadily shrunk with each release thanks to the global dissemination of our titles on streaming platforms. The Hollywood appeal, however, remains intact. Kunle thinks this comparison is not only unfounded but it is also a distraction to our own growth. "Hollywood is not to be compared with our industry in any way or form.
It's not a competition. Nollywood is setting our bar, and we have everything we need to keep growing and raising the bar."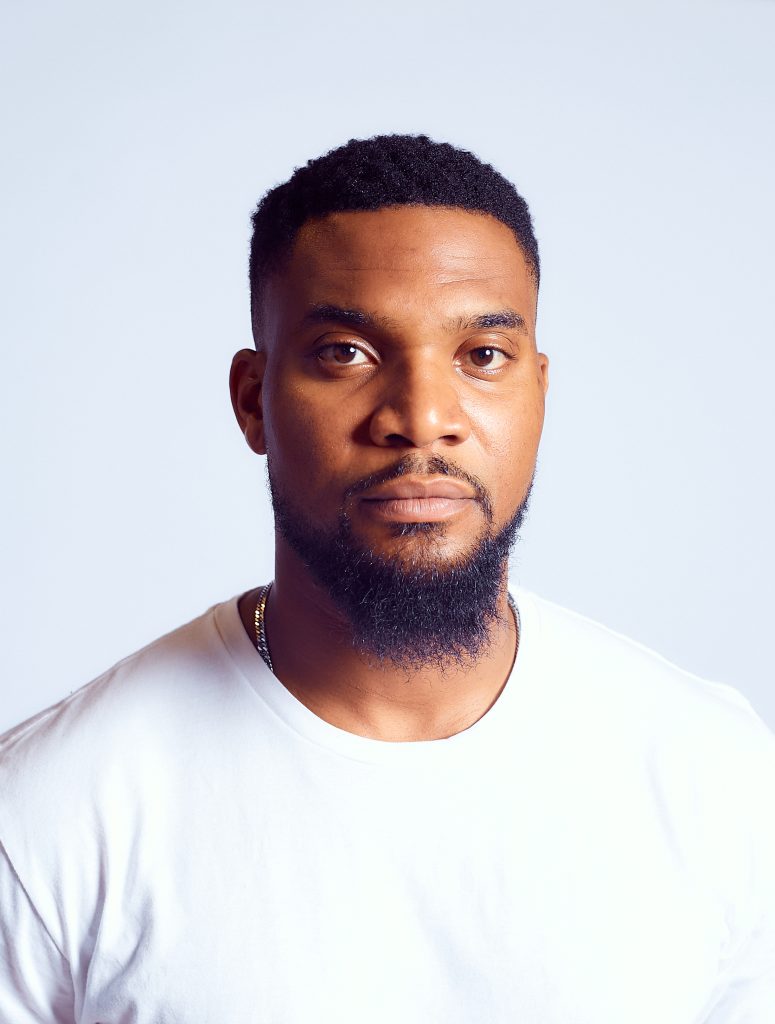 He has played his part in raising that bar. In 2012, Kunle co-founded 1810 Empire Studios. Relaunching as 1810 a decade later (last year), the global talent management firm and production company create entertainment for a wide range of media platforms.
The actor breaks down some of their operations. "1810 is a growing brand with a vision that has three verticals of expertise – Management (Talent Brand), Studios (Original Creations and Productions), and Impact (MARV – Men Against Rape and Violence). Subscribe to my website, kunleremi.com, for more insights!"
On a personal front, Kunle's rise to prominence came with its own struggles, particularly in mental health. Last December, in an intimate interview, he opened up on his mental health struggles during his come-up, revealing his suicidal thoughts at the time. He reflects on his early 20s. "Nothing additional to share here. I would love to remind everyone reading this to breathe. Live well, and live right and surround themselves with people that love them and people they can confide in and pray with."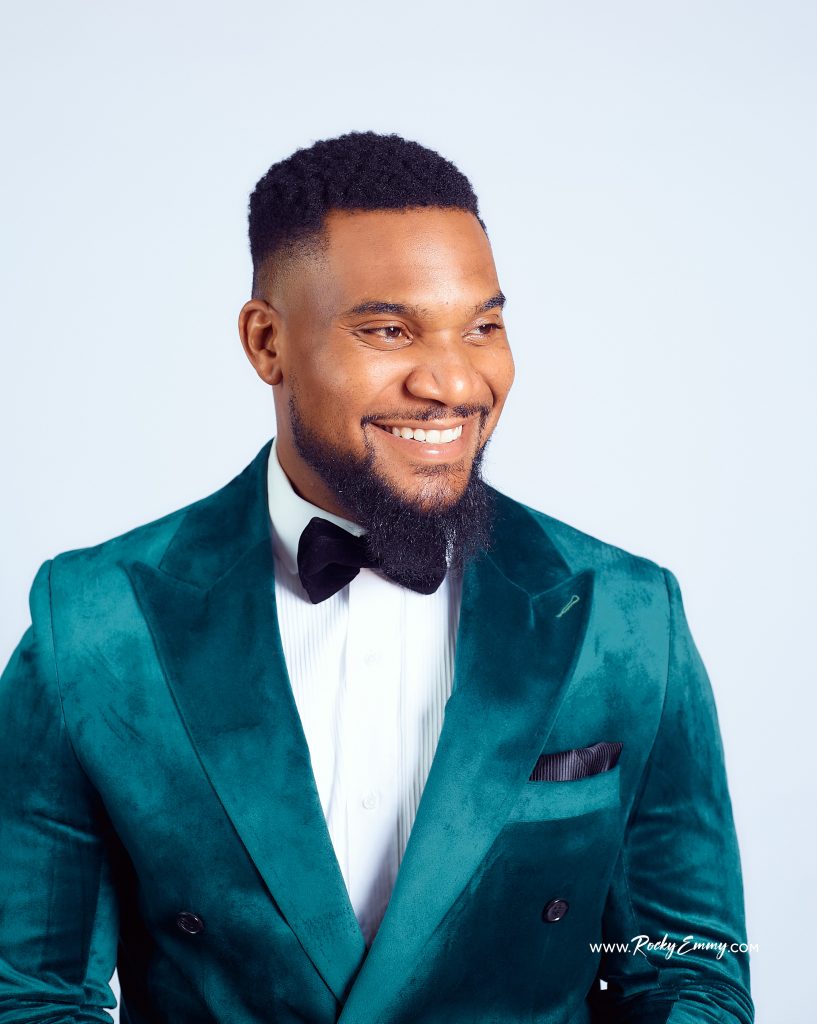 Nobody said life would ever be straightforward. Although celebrities, especially actors, grow to feed off the adulation of fans, an acclaim that can be fleeting and illusory, some of them were, at the early stages of their careers, at the mercy of senior colleagues seeking to exploit their vulnerability in the guise of helping them reach their lofty dreams. On a podcast episode, Kunle recounted his experience with a supposed male benefactor who wanted to have his way with him sexually. He said, "It's a crazy wild space we are in. Morals, discipline, and the fear of God should always be a guide in every aspect of our lives."
Two years ago, the 34-year-old's TV career came full circle when he returned to the Gulder Ultimate Search as the taskmaster, further establishing himself as a multi-talented creative. He has also had a successful modelling career—one he started at 24— and has been featured in ad campaigns for top brands such as MTN, Airtel, DStv, and Diamond Bank, to name a few. Coming off his big year in Nollywood last year, the multifaceted entertainer updated his fans on future projects smiling. "My Kindred (which is what I call my fans) know the latest can be found on kunleremi.com, and if they have any questions, comments or stories, they can email me at kr.kindred@1810global.com."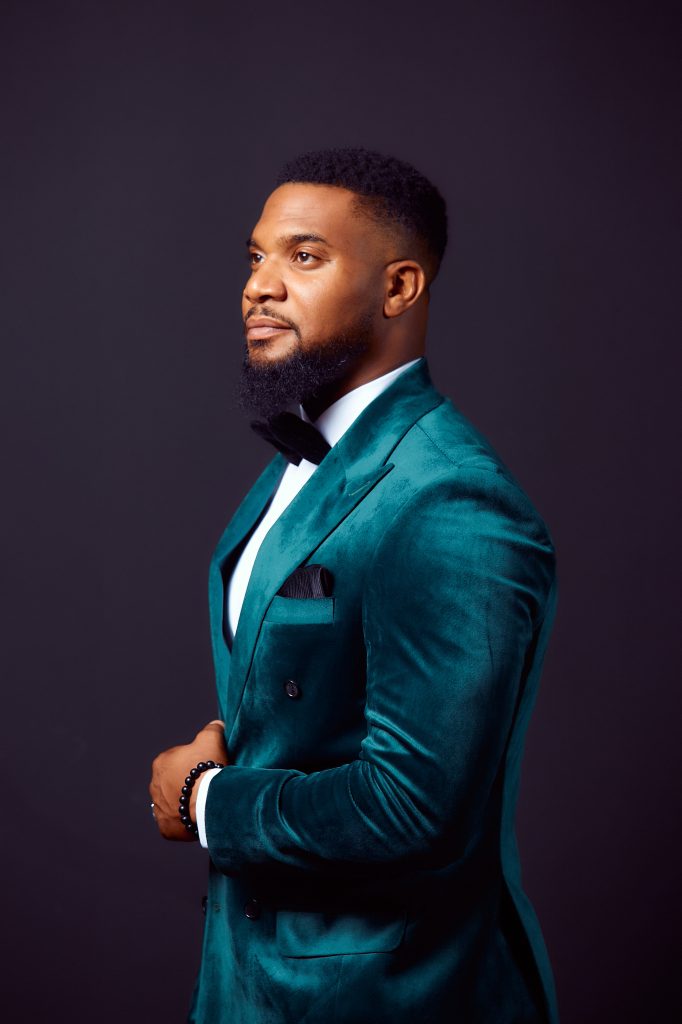 A beacon of hope for young creators in the country aiming for consistency with their craft, Kunle's story is one with a bright light at the end of its tunnel, a real-life indication of what happens when we stay true to the cause and are purposeful enough to make our own destiny through the storm. Although he often plays down the effect of some of the pivotal decisions he made—competing in a reality show to satisfy his adventurous side or hosting an Oscar event just because he was at the right place at the right time—one cannot help but recognise the sheer amount of dedication and discipline he has given to tilting the odds in his favour and set him firmly as one of Nollywood's corps d'élite. Speaking about his casting decision on why he chose Kunle Remi the lead role in his movie, Anikulapo, ace director, Kunle Afolayan gave his seal of approval, "Now, Kunle Remi, why Kunle Remi? I worked with Kunle Remi on Naija Christmas, and he did amazingly well."
Kunle Remi offered a peppy piece of advice for up-and-coming actors looking to chart a similar course. "Enjoy the process, adapt, create, and feel. Keep doing your Fhingz," he preached.